Introduction to 10q Chicken
Welcome to 10Q Chicken, the ultimate destination for all fried chicken lovers out there! They're not just a restaurant, they're a celebration of flavor, delivering perfectly crispy, juicy, and utterly delicious fried chicken that will tantalize your taste buds.
At this restaurant , they believe in quality and taste above all else. Their carefully crafted recipes ensure that every bite you take bursts with irresistible flavor. From the first sniff of our mouthwatering fried chicken to the last satisfying crunch, they guarantee a gastronomic journey that will leave your palate craving more. 
What Makes this Chicken Such a Hit?
The secret behind the rave reviews and constant success of 10Q Chicken lies in their meticulous preparation process and secret recipe. Each piece of chicken is hand-battered and double-fried to perfection, resulting in a delightfully crispy exterior and succulent interior. But the magic doesn't end there. The chicken is then coated with your choice of flavor-packed sauces, ranging from classic to adventurous, enhancing the chicken's inherent taste and creating a harmonious blend that is simply irresistible.
Secondly, the authentic and warm hospitality at restaurant is another key reason behind its popularity. The staff members at 10Q Chicken not only provide efficient service but also ensure that every customer feels welcomed and cherished. From the moment you step into a restaurant to the time you leave, you'll experience a friendly atmosphere that perfectly complements the delicious meals. It's not just about eating; it's about enjoying a memorable dining experience.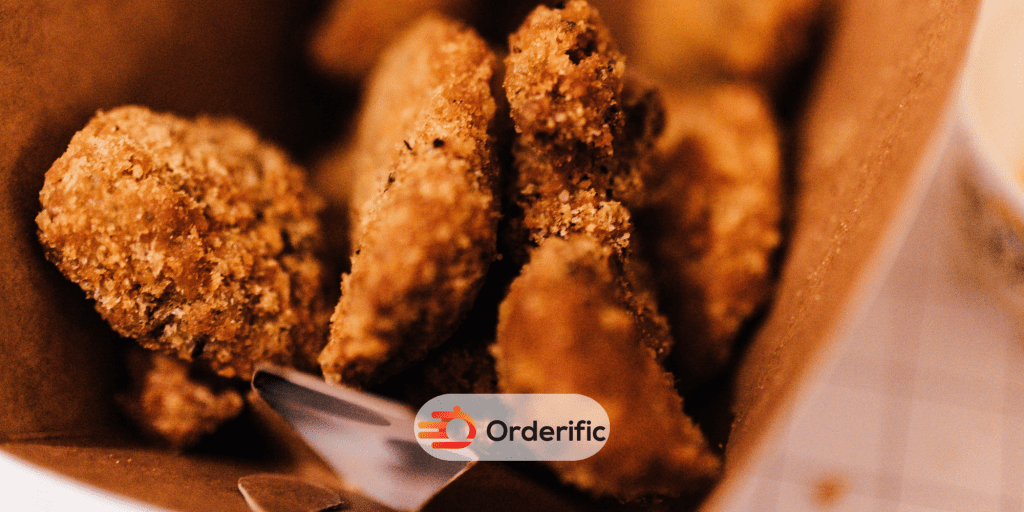 History of 10q Chicken.
It's a love story as old as time. Two young men, David Yoo and Will Song, childhood friends bound by their shared passion for fried chicken, found themselves on a culinary adventure that would forever change their lives. So, their journey led them to distant corners of the world, in relentless pursuit of all things fried chicken. And from this passionate quest, 10Q Chicken was born.
10Q Chicken is not just a restaurant; it's a manifestation of their love and dedication to the crispy, savory delight that is fried chicken. David Yoo and Will Song, with their collective experiences and deep-rooted obsession, transformed their dream into reality by opening a fried chicken shop in the heart of Chicago.
With locations in Evanston and the bustling Chicago Loop, notably Hayden Hall, this restaurant offers a unique twist on American fried chicken classics. Drawing inspiration from their time living and eating across East Asia, they infuse diverse and exciting flavors into every bite. Each visit to 10Q Chicken promises a fusion of tradition and innovation, all centered around their undying love for the crispy, golden goodness that is fried chicken.
How is 10q Chicken Uniting Different Cultures?
10Q Chicken is a culinary melting pot, uniting different cultures through their uniquely flavored fried chicken. Their menu is an eclectic blend of American classics and Asian-inspired flavors. By incorporating unique elements from various cultures, they have created an enticing array of fried chicken options that cater to diverse taste buds. Each dish is a testament to their commitment to celebrating diversity, allowing customers to explore global flavors without leaving their seats.
The owners' travels across East Asia played a significant role in developing the flavorful menu. The fusion of unique Asian flavors with the traditional American fried chicken creates a delicious cross-cultural experience that appeals to a wide audience. So, the joy of discovering new flavors and the comfort of familiar ones harmonize at 10Q Chicken, truly making it a place where different cultures unite through the universal language of delicious food.
Where is 10q Chicken Located?
10Q Chicken has made its nest in the vibrant city of Chicago, Illinois. Whether you're in the bustling Loop or the charming neighborhood of Evanston, you are never too far from savoring their delectable fried chicken. Their first location, at 816 Church Street in Evanston, offers a cozy setting for patrons to enjoy their meals. And their spot in the heart of Chicago, Hayden Hall, offers a fast-paced, dynamic environment that perfectly mirrors the city's energy.
For those who can't make it to their physical locations, restaurant has cover you. They've partnered with popular delivery services to ensure that their mouth-watering fried chicken is just a few clicks away. Whether you're craving a late-night snack or planning a flavorful feast for lunch, 10Q Chicken delivers their irresistible flavors straight to your doorstep. Trust us, you won't want to miss out on this fried chicken experience!
What are Some of The Best Dishes that 10q Chicken Offers?
Among the myriad of delicious options at 10Q Chicken, the Classic Fried Chicken stands out. A homage to traditional American-style fried chicken, this dish features perfectly crispy chicken. They seasoned with a blend of classic spices for a timeless flavor that never disappoints. Each bite guarantees a satisfying crunch, followed by the juicy, tender meat within. The Classic Fried Chicken is an absolute must-try for first-time visitors and a comforting favorite among regulars.
The Soy Garlic Glazed Chicken is another dish that has won the hearts of patrons. Here, the crispy fried chicken is coated in a sweet and savory soy garlic glaze that oozes umami goodness. A nod towards the owners' East Asian heritage, this dish beautifully marries traditional American fried chicken with the intense and vibrant flavors of East Asia. This fusion of flavors creates a mouthwatering experience that leaves a lasting impression.
If you're feeling a bit adventurous, the Hot & Spicy Chicken is your ultimate ticket to flavor town. Each piece of chicken is drenched in 10Q Chicken's secret hot and spicy sauce, creating a fiery experience for your taste buds. Despite its spiciness, the sauce doesn't overpower but instead enhances the flavor of the chicken. A warning though – this dish is not for the faint-hearted. It's a spicy delight that will have you reaching for more, even as your palate sizzles with heat.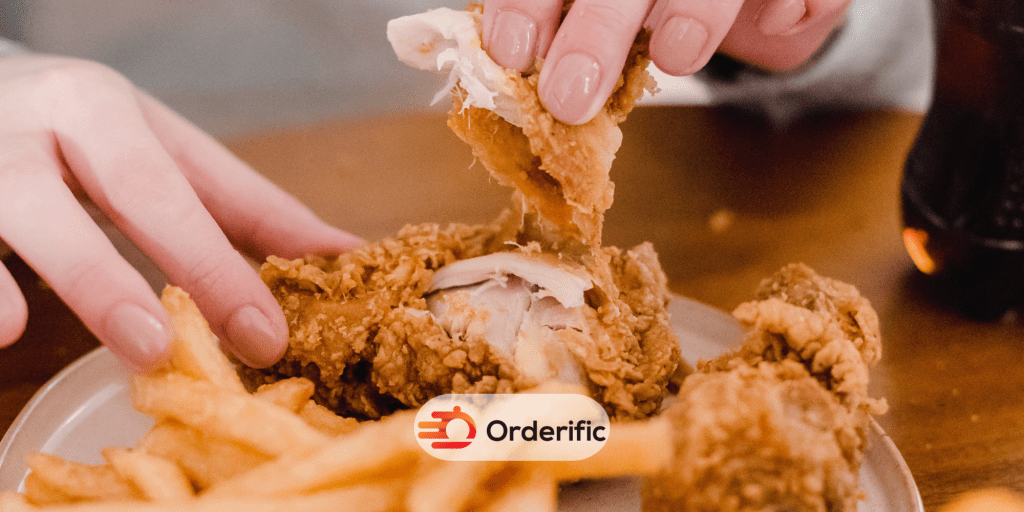 What are Some of The Competitors of 10q Chicken?
In the fast-paced food industry, numerous restaurants vie for the title of the best-fried chicken provider. KFC, with its global presence and secret blend of 11 herbs and spices, is a notable competitor of 10Q Chicken. Known for their Original Recipe and crispy chicken, KFC has gained a massive following. They making them a formidable opponent in the fried chicken arena.
Another significant competitor is Popeyes, renowned for their Louisiana-style chicken. Their unique flavor profile that includes spicy and mild options, coupled with their famous buttermilk biscuits, puts them on the map as a tough competitor. Despite the intense competition, 10Q Chicken maintains its appeal through its innovative blend of flavors and dedication to quality, ensuring its spot on the list of top fried chicken restaurants.
Conclusion
So, if you're looking for a unique twist on the classic fried chicken, 10Q Chicken is your ultimate destination. From their meticulous recipes to their warm and welcoming ambiance, every aspect of 10Q Chicken is designing to offer you a memorable dining experience. Whether you're a fan of traditional flavors or eager to explore new culinary horizons, 10Q Chicken has something special in store for you.
Don't let the endless choices in the world of fried chicken overwhelm you. Choose 10Q Chicken for its high-quality ingredients, innovative flavors, and commitment to customer satisfaction. Step into their restaurant or place an order online to embark on a flavorful journey that celebrates the union of tradition and innovation. So, the world of fried chicken is not just a meal; it's a flavorful adventure waiting to be discovered.
Find more delicious content about Orderific here. For the many ways Orderific can improve your business, start trying it out here. It's Orderific time now!
FAQs
What kind of flavors do you offer?
At 10Q Chicken, they have a wide range of flavors to satisfy your cravings.
Are there any other branches of 10q chicken?
At present, they have two branches – one in Evanston and the other in Hayden Hall, Chicago Loop.
What is the best-selling dish of 10q chicken?
The best-selling dish of 10Q Chicken is the Classic Fried Chicken. It features perfectly crispy chicken, seasoned with a blend of classic spices for a timeless flavor that never disappoints.
Do they provide an option for takeaway?
Yes, 10Q Chicken offers takeaway options. You can place an order via a delivery service or pick up your order at their physical locations.
Are there any recipes for their dishes available?
Unfortunately, 10Q Chicken does not provide recipes for their dishes.