Stepping into the realms of history while being in the present might sound like the plot of a novel, yet, with the 1886 Cafe & Bakery in downtown Austin, it's very much a tangible reality. Imagine a place where the clock's hands seem to slow, allowing patrons to bask in an ambiance reminiscent of yesteryears — a setting replete with elegance, sophistication, and unparalleled grace.
It's not just the delectable offerings, from pastries to elaborate dishes, that have garnered accolades for the cafe. It's the rich tapestry of its past, interwoven with tales of yore, celebrities, and timeless recipes, that add to its allure. Every corner whispers a story, every dish has a legacy. In the heart of a modern, fast-paced city, the 1886 Cafe & Bakery stands as a beacon of enduring charm and tradition.
The History of 1886 Cafe & Bakery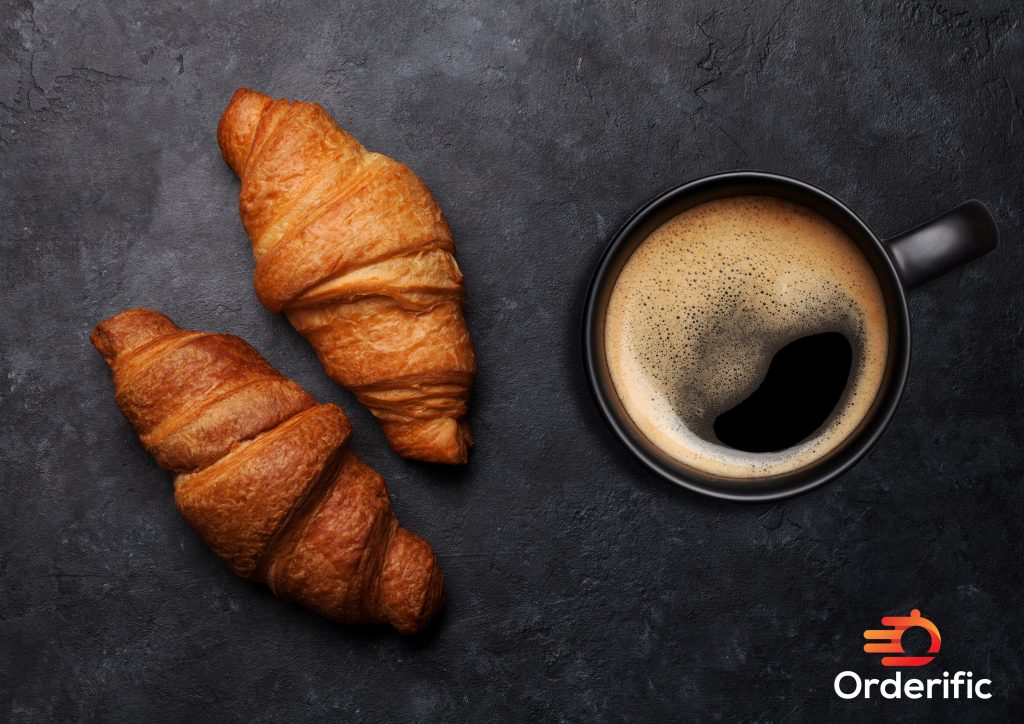 The origin of its name, "1886", is not mere coincidence but a nod to the year when the magnificent Driskill Hotel, its parent edifice, first opened its doors to the public. Col. Jesse Driskill, a cattle baron, envisioned an opulent hotel that would serve as the pride of Texas. With time, as the hotel's popularity soared, there arose a need to cater to the culinary desires of the guests. Thus, the 1886 Cafe & Bakery was born.
This cafe wasn't just another eatery. From its inception, it aimed to capture the essence of Austin's vibrant history. Helen Corbitt, often touted as the 'Julia Child of Texas', added a touch of Neiman Marcus elegance to the cafe's offerings in her tenure. With her influence, the bakery began crafting delicacies that were soon renowned throughout the state.
Over the decades, the cafe bore witness to many historic events. From grand balls to political meetings, its walls absorbed countless stories. It observed the evolution of downtown Austin, from horse-drawn carriages on 6th Street to the bustling hub of activity it is today.
The Menu of 1886 Cafe & Bakery
Navigating the rich menu of the 1886 Cafe & Bakery is akin to taking a delectable journey through time. With dishes that reflect both the historical essence and contemporary tastes, this cafe offers a fusion of flavors that's uniquely Austin.
Breakfast and Brunch Offerings of 1886 Cafe & Bakery
Classic Start: Begin the day with staples like eggs benedict, paired with perfectly crisp hash browns. Or choose a plate of fluffy pancakes, drizzled with maple syrup and a side of fresh berries.
Texan Specialties: Embrace the local flavors with dishes like the Quiche Lorraine or the hearty Texas cheese soup, both echoing the region's rich culinary traditions.
Bakery Delights: Freshly baked pastries, from croissants to scones, promise a perfect complement to their aromatic coffee.
Lunch and Dinner Offerings of 1886 Cafe & Bakery
Bistro Classics: Dive into a diverse range of offerings, from the tender burger served on a brioche bun to the rich and flavorful soups that change seasonally.
Signature Dishes: Items like the Hangover Burger, known for its unique blend of flavors, showcases the cafe's culinary innovation.
Salads and Sandwiches: Opt for lighter fare with a range of fresh salads or gourmet sandwiches, all prepared using the freshest of ingredients.
Desserts and Pastries of 1886 Cafe & Bakery
Time-Honored Treats: Delight in the likes of Helen Corbitt's renowned cookies, a recipe that has stood the test of time, or indulge in a slice of decadent cake, each piece a work of art.
Contemporary Creations: Modern twists on classics, like their signature cheesecakes or seasonal fruit tarts, ensure there's something for every sweet tooth.
Beverage Companions: Complement these sweet offerings with a range of beverages, from classic sodas to aromatic coffees and teas.
The Atmosphere of 1886 Cafe & Bakery
Stepping into the 1886 Cafe & Bakery is akin to immersing oneself in a warm embrace of history and contemporary elegance. The ambiance exudes a timeless charm, creating an inviting environment that allows guests to unwind, connect, and indulge.
Architectural Elegance
Housed within the historic Driskill Hotel, the cafe preserves the architectural marvels of the bygone era. The high ceilings, vintage chandeliers, and intricate moldings provide a visual treat, paying homage to the rich history of the establishment and the city itself.
Warm and Inviting
Soft, ambient lighting paired with cozy seating arrangements ensures a feeling of intimacy and warmth. Whether it's a casual coffee catch-up or a celebratory dinner, the setting adapts to every occasion, making every guest feel right at home.
A Living Museum
The walls of the cafe whisper stories of the past. Adorned with historical photographs, memorabilia, and artifacts, they offer glimpses into the cafe's storied past and Austin's vibrant history. For the curious, every corner holds a tale, waiting to be discovered.
Bustling Open Kitchen
One of the cafe's defining features is its open kitchen. Here, diners get a front-row seat to the culinary ballet – the sizzle of the pans, the chefs orchestrating dishes, and the aromatic scents wafting through, all adding to the sensory experience.
Sonic Serenity
Complementing its visual charm is the cafe's auditory ambiance. The soft hum of conversations, the gentle clinking of cutlery, and, often, the soulful tunes of live music performances come together to create a sonic backdrop that's both soothing and lively.
Urban Oasis
Despite being located on the bustling 6th street in downtown Austin, the cafe provides a tranquil escape. Large windows allow natural light to stream in, and the indoor plants lend a touch of freshness, making it an urban oasis amidst the city's hustle and bustle.
Service with a Smile
No description of the atmosphere would be complete without mentioning the staff. Their welcoming smiles, attentive service, and genuine warmth add to the cafe's overall ambiance, ensuring every visit is memorable.
The Philosophy of 1886 Cafe & Bakery
At the core of the 1886 Cafe & Bakery's enduring charm lies its deep-rooted philosophy, a set of principles that have driven its operations for years and ensured its continued relevance in Austin's culinary landscape.
Legacy and Tradition
The cafe doesn't just serve food; it serves memories. By preserving and presenting time-honored recipes, the cafe emphasizes the importance of continuity and respect for the past. Many dishes echo the tastes of yesteryears, offering diners a culinary bridge between the then and the now.
Quality Above All
Every ingredient, every dish, and every drink stands testament to the cafe's unwavering commitment to quality. Only the freshest of ingredients make their way into the kitchen, ensuring that each plate is a medley of vibrant flavors and authentic tastes.
Embracing Evolution
While tradition is a cornerstone of their philosophy, the cafe is not averse to change. Recognizing the evolving tastes of its clientele, the menu regularly sees contemporary additions, ensuring that it caters to both the traditionalist and the modernist.
A Celebration of Austin
At its heart, the 1886 Cafe & Bakery is quintessentially Austin. Its offerings, ambiance, and spirit mirror the city's unique blend of historical richness and modern vibrancy. From dishes inspired by local flavors to decor that reflects Austin's charm, the cafe is a celebration of all things Austin.
Personal Connections
More than a dining establishment, the cafe views itself as a social gathering place, a nexus where relationships are forged, and memories are created. Every guest is treated not as a customer but as a part of an extended family, ensuring a personal touch in every interaction.
Sustainability and Responsibility
The cafe recognizes its responsibility towards the community and the planet. From sourcing ingredients from local producers to minimizing waste, sustainability initiatives are ingrained in its operations.
Visiting 1886 Cafe & Bakery
If you've marked your calendar for a visit to the iconic 1886 Cafe & Bakery, you're in for an experience that goes beyond just flavors. This establishment, nestled in the heart of Austin, promises a symphony of sights, sounds, and tastes that'll leave an indelible mark on your memory.
Location and Accessibility
Conveniently located on 6th Street in downtown Austin, the cafe is easily accessible whether you're a local or a visitor. Its proximity to several other attractions in the city also makes it a perfect pit stop during a day of sightseeing.
Hours of Operation
While renowned for its breakfast offerings, the cafe is open throughout the day, serving everything from early morning treats to delicious dinner plates. Before visiting, it's always a good idea to check their current hours, as they might vary based on special occasions or events.
Reservations
Considering its popularity, making a reservation, especially for larger groups or special occasions, is recommended. This ensures you get the best seats in the house without any wait time.
Dietary Preferences
The menu at the 1886 Cafe & Bakery is expansive and caters to a variety of dietary preferences. From vegetarian delights to gluten-free options, there's something for everyone. If you have specific dietary needs, informing the staff in advance can help them accommodate your requirements.
Special Events
The cafe frequently hosts special events, themed nights, and live music sessions. These events provide a unique dining experience, blending gastronomy with entertainment. It might be worthwhile to check their event calendar before planning your visit.
Souvenirs and Takeaways
After a satisfying meal, if you wish to take a piece of the cafe home, they offer a range of bakery products, from their famous cookies to artisanal breads. They also have branded souvenirs for those looking to remember their visit.
Local Tips
Locals often recommend trying out the cafe's seasonal specials. Made with fresh, local ingredients, these offerings capture the essence of Central Texas cuisine, so you've come to the right place for the right tastes.
Parking and Transport
Given its central location, parking can sometimes be a challenge. The cafe doesn't have its own designated parking, but there are several public parking areas nearby. Alternatively, using public transport or ride-sharing services can be a convenient option.
Explore the Surroundings
Post your meal, take a stroll around the historic Driskill Hotel or explore the vibrant 6th Street. The cafe's central location makes it a perfect starting or endpoint for an exploration of downtown Austin.
Conclusion
The 1886 Cafe & Bakery stands as a timeless jewel amidst Austin's ever-evolving dining scene. It's more than just a dining establishment; it's a living archive that captures the city's pulsating heart and culinary evolution. A place where vintage charm gracefully blends with contemporary finesse.
Over the years, this storied cafe has observed the ebb and flow of time, yet it has steadfastly held onto its dedication to culinary brilliance and unmatched ambiance. Patrons, whether die-hard food connoisseurs or casual diners looking for an authentic Austin experience, find themselves immersed in a setting that offers more than just a meal.
In case you want more content like this, visit Orderific right now!
FAQs
What is 1886 Cafe & Bakery?
A renowned cafe and bakery located in downtown Austin, known for its timeless elegance and culinary excellence.
Where is 1886 Cafe & Bakery located?
Nestled in the heart of downtown Austin, inside the historic Driskill Hotel.
What types of cuisine does 1886 Cafe & Bakery serve?
A fusion of classic Texas flavors and contemporary preparation, ranging from breakfast items to elaborate dinners.
Does 1886 Cafe & Bakery offer vegetarian or vegan options?
Absolutely! They cater to diverse dietary needs with a variety of vegetarian and select vegan options.
How can I make a reservation at 1886 Cafe & Bakery?
Reservations can be made via their official website or by directly calling the cafe.
What is the atmosphere like at 1886 Cafe & Bakery?
A blend of historical charm with modern comforts, it's a place where the past and present coalesce beautifully.