Welcome aboard! Ever find yourself marveling at the finesse with which your favorite bartender handles your drink? That's not just talent—it's training. They probably hold an alcohol handlers certificate and a passport for responsible serving. This vital certification sharpens their skills, ensuring they pour, sell, and serve alcoholic beverages legally and responsibly. It's more than just a piece of paper—it's a testament to their commitment to safe alcohol service. And guess what? It's not exclusively for bartenders! Anyone involved in alcohol service, from servers to vendors, can benefit. So, why wait? Dive into the world of alcohol server training with us and toast to a more responsible, regulated future in the hospitality industry.
Why is Alcohol Server Training Important?
Imagine a bustling bar on a Friday night. The air is thick with the scent of various alcoholic beverages. Servers are darting about, deftly maneuvering through the crowd. Each server, armed with their precious alcohol handlers certificate, ensures a safe, enjoyable environment for every patron.
This training is not just a requirement; it's the backbone of responsible alcohol service. Every pour is measured, every ID is checked, and every patron's level of intoxication is assessed. This training equips servers with the ability to prevent over-service and underage drinking.
Moreover, the training sessions offer an in-depth understanding of the local alcohol seller server laws and regulations. Each state has unique legislation, including Indiana alcohol rules, and an alcohol handlers certificate ensures the server is well-versed in these.
ServSafe alcohol, an initiative by the National Restaurant Association, is a well-recognized alcohol server training. Offering comprehensive courses, they promote the responsible handling of alcoholic beverages.
Aside from the legal aspects, this training also boosts a server's confidence. With each course completed, a server becomes more adept at their job, enhancing customer service and cultivating a positive premise environment.
Finally, the responsible vendor program, a part of the alcohol server education, ensures that the establishment adheres to the Alcoholic Beverage Control (ABC) Board's rules. Compliance with the ABC Board not only avoids penalties but also bolsters the establishment's reputation.
In essence, alcohol server training is more than just a necessity—it's a commitment to safety, legality, and quality service in hospitality.
Who Needs an Alcohol Server Certificate?
The alcohol handlers certificate isn't just a bartender's passport. Picture a bustling event at a country club, the clinking of champagne glasses echoing across the hall. The staff, each holding their alcohol handlers certificate, are the unsung heroes ensuring that the celebrations remain enjoyable and safe.
Managers overseeing these events need this certification. They are responsible for monitoring the alcohol service and consumption, ensuring everything stays within the boundaries of legal and safe.
The waitstaff at restaurants and cafes also requires this certificate. They serve alcoholic beverages alongside meals, making it crucial for them to understand the rules and regulations around alcohol service.
Liquor store employees are no exception. They must be adept at identifying legitimate IDs and refusing service to underage individuals, skills honed through the alcohol server training.
The certificate is also important for caterers. They often serve alcohol at events, and their certification ensures that they are well-versed in responsible alcohol sales and service.
With each training provider offering certification, these individuals gain confidence and competence. Courses like those by ServSafe alcohol help them navigate the intricate landscape of alcoholic beverage control. The knowledge they gain extends beyond their specific roles, giving them an understanding of the broader hospitality industry.
Individuals working in the hospitality industry across the United States, from Indiana to California, need an alcohol handlers certificate. The certification isn't just a piece of paper; it's a commitment to professionalism, safety, and a quality experience for all. Whether it's a Friday night at a local bar or a grand event at a hotel, it's the certified staff who ensure the alcohol flows responsibly.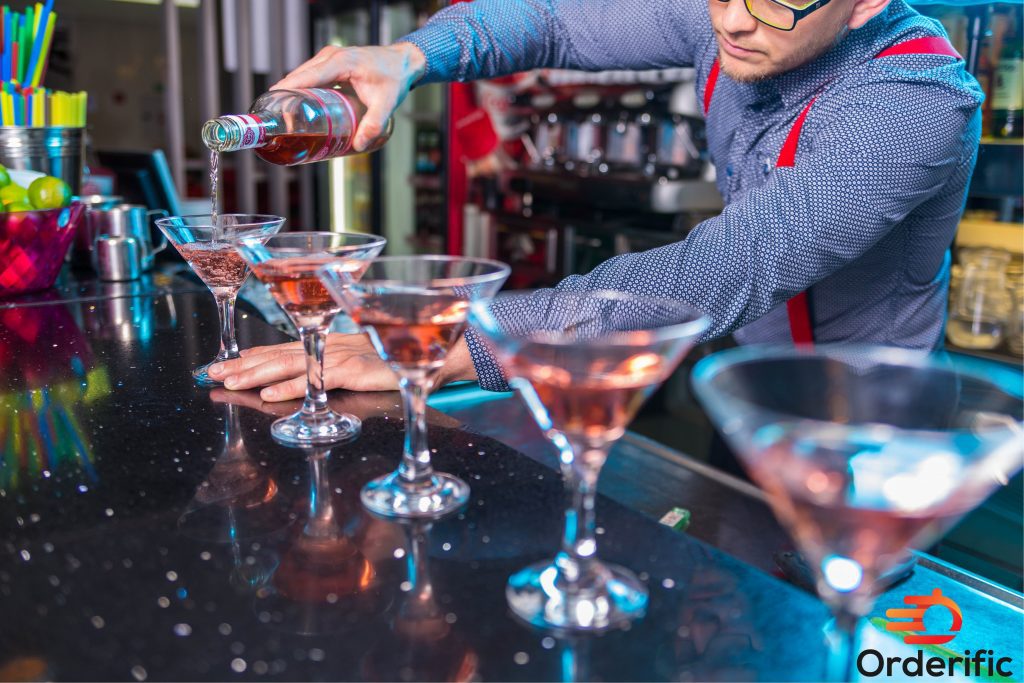 Can You Get Your Alcohol Server Certificate Online?
Absolutely! In our fast-paced, digital world, obtaining an alcohol handlers certificate online has never been easier or more convenient. Picture this: You're sitting comfortably at home, sipping a cup of coffee, and delving into a comprehensive online training course.
These courses, like those offered by ServSafe Alcohol, are meticulously structured. They guide you through each facet of responsible alcohol service, from understanding local regulations to mastering the art of ID verification. Each click takes you deeper into the world of alcohol, immersing you in interactive content and gripping quizzes.
The experience is designed to cater to diverse learning styles, ensuring each candidate gains a robust understanding. It's convenient, flexible, and engaging. You can set your own pace and revisit lessons as needed. The confines of a traditional classroom no longer bind learning.
And the best part? After completing the course and passing the final test, you receive your alcohol handlers certificate virtually. It's instantly ready for download and print. It's a testament to your dedication to responsible alcohol service on your screen.
So, obtaining your alcohol handlers certificate online is not only possible but also empowering and user-friendly. It's a blend of convenience, flexibility, and comprehensive education that prepares you for your role in the hospitality industry.
Alcohol Server Training
Alcohol server training is your trusted compass in the bustling world of hospitality. Imagine your journey starting with a deep dive into the legal maze of alcohol service laws and regulations. With every lesson, you unravel the nuances of responsible alcohol service, learning to navigate potential pitfalls expertly.
As you progress, you master the art of identifying legitimate IDs, an essential tool to prevent underage alcohol sales. Your senses are heightened, enabling you to spot fake IDs with ease while also assessing a patron's level of intoxication. This critical skill ensures a safe environment for both the server and patron.
Your training continues beyond there. You also become well-versed in the responsible vendor program, ensuring your establishment's compliance with the Alcoholic Beverage Control (ABC) Board's rules. This knowledge not only saves you from potential legal issues but also elevates your establishment's reputation.
This journey transforms you, equipping you to provide top-notch service while maintaining a safe premise environment. You become a vital link in the chain of responsible alcohol service, an unsung hero ensuring that every pour, every sale, and every service respects the bounds of legality and safety.
In essence, alcohol server training is more than just a course—it's a holistic transformation that prepares you for a rewarding career in the hospitality industry.
Conclusion
Embarking on the journey to earn your alcohol handlers certificate is an enriching experience. It's about more than just learning the laws or how to pour a drink. It's about becoming an integral part of a responsible, dynamic industry. You'll acquire skills to ensure safety, legality, and quality in every interaction. The certification doesn't just make you proficient in the hospitality industry, but it also equips you to contribute positively to your establishment's reputation.
Most importantly, it opens up a world of opportunities in the thriving world of alcoholic beverage service. As we conclude the journey of the Alcohol Server Certificate, remember that gaining this certificate is just the start. The real adventure begins when you apply this knowledge, enhancing the customer experience and thereby contributing to the success of the hospitality sector. For tools that further simplify your operations and improve the customer experience, consider Orderific, a solution that automates manual tasks and tailors marketing. For more information on Orderific, schedule a FREE DEMO today.
FAQs
What is an alcohol handlers certificate, and who typically needs to obtain one?
An alcohol handlers certificate is a certification for professionals who serve, sell, or manage alcohol, including bartenders, servers, and managers.
How does the process of obtaining an alcohol handlers certificate usually work?
The process involves enrolling in an approved course, completing the training, passing the assessment, and receiving the certificate.
What topics or skills are covered in the training for an alcohol handlers certificate?
The training covers responsible alcohol service, ID verification, local alcohol laws, and handling intoxicated patrons.
How does having an alcohol handlers certificate impact individuals working in the hospitality or service industry?
An alcohol handlers certificate enhances job opportunities, instills professionalism, and ensures safe, legal alcohol service in the industry.