Introduction
Ambience or ambiance, a word borrowed from the French language, plays a significant role in determining the mood and tone of a particular environment. Whether it's a room filled with a musical style of music or a public space imbued with a specific color and lighting, ambiance creates a unique atmosphere that influences our sensory experiences. The term, often interchanged with 'ambiance' (the American English variant) or 'atmosphere,' goes beyond a mere word or noun. It encapsulates the surrounding influences that subtly shape our interactions, emotions, and behaviors in any setting.
Consider a pleasant ambiance at a restaurant, for example. The carefully chosen secondary color of the decor, the gentle ambient lighting, the aromatic smells wafting from the kitchen, and the soft hum of conversation all contribute to an inviting and comfortable atmosphere. Such marketing efforts are aimed at making guests feel welcome and relaxed.
Understanding The Significance Of Ambience
The significance of ambiance is far from superficial; it's a potent element that can dictate the mood, influence perceptions, and even drive behaviors. A well-curated atmosphere can transform a mundane experience into something memorable and enjoyable. From restaurants and retail spaces to homes and workplaces, the strategic use of ambiance can significantly enhance the appeal and effectiveness of a room, influencing our interactions and experiences within these environments.
Crafting Ambiance: Elements That Shape The Atmosphere
1. Visual Aesthetics: Design And Décor's Role In Ambience
Visual aesthetics significantly contribute to the ambiance of a space. The choice of design elements, such as color, lighting, and décor, subtly communicates the intended mood of a room. For instance, a minimalistic design with muted colors and ample natural light suggests a calm and soothing atmosphere. Conversely, bold colors, dramatic lighting, and eclectic décor can evoke a vibrant and energetic ambiance. Thus, visual aesthetics are indispensable in shaping the overall atmosphere, profoundly influencing the experiences and perceptions of those within the space.
2. Sonic Environments: Sound's Contribution To Ambiance
Sound plays an equally vital role in creating an ambiance. Whether it's the carefully curated playlist in a café, the gentle lull of waves at the beach, or the bustling noise in a market, sounds significantly contribute to the overall atmosphere. Sonic environments can evoke emotions, stimulate reactions, and shape our experience within a space, adding depth to the ambiance and influencing our perception of the domain.
3. Aroma And Scent: Olfactory Influences On Ambience
The olfactory sense, or sense of smell, significantly influences our perception of ambiance. Aroma and scent can evoke memories, stimulate our minds, and create a unique atmosphere within a space. From the subtle smell of freshly brewed coffee in a café to the soothing aroma of lavender in a spa, these olfactory cues contribute to the overall ambiance, making our experiences more immersive and memorable.
The Emotional Connection: Ambiance's Impact On Mood
1. Tranquil Retreats: Calming Ambience And Stress Relief
Creating a calming ambience can serve as a stress relief mechanism, transforming spaces into tranquil retreats. The careful selection and combination of calming visual aesthetics, soothing sounds, and relaxing scents can evoke a sense of peace and serenity. This can effectively alleviate stress, promoting relaxation and enhancing overall well-being.
2. Energizing Spaces: Ambiance For Productivity And Creativity
Creating an energizing ambiance can foster productivity and stimulate creativity. Spaces infused with bright lighting, motivating color schemes, and lively acoustics can invigorate the senses, promoting action and fostering a dynamic environment. A strategic blend of stimulating scents like citrus or peppermint can further enhance focus and innovation. Such ambiance can transform workspaces and creative studios into catalysts for idea generation and effective execution.
Ambiance Across Different Settings And Industries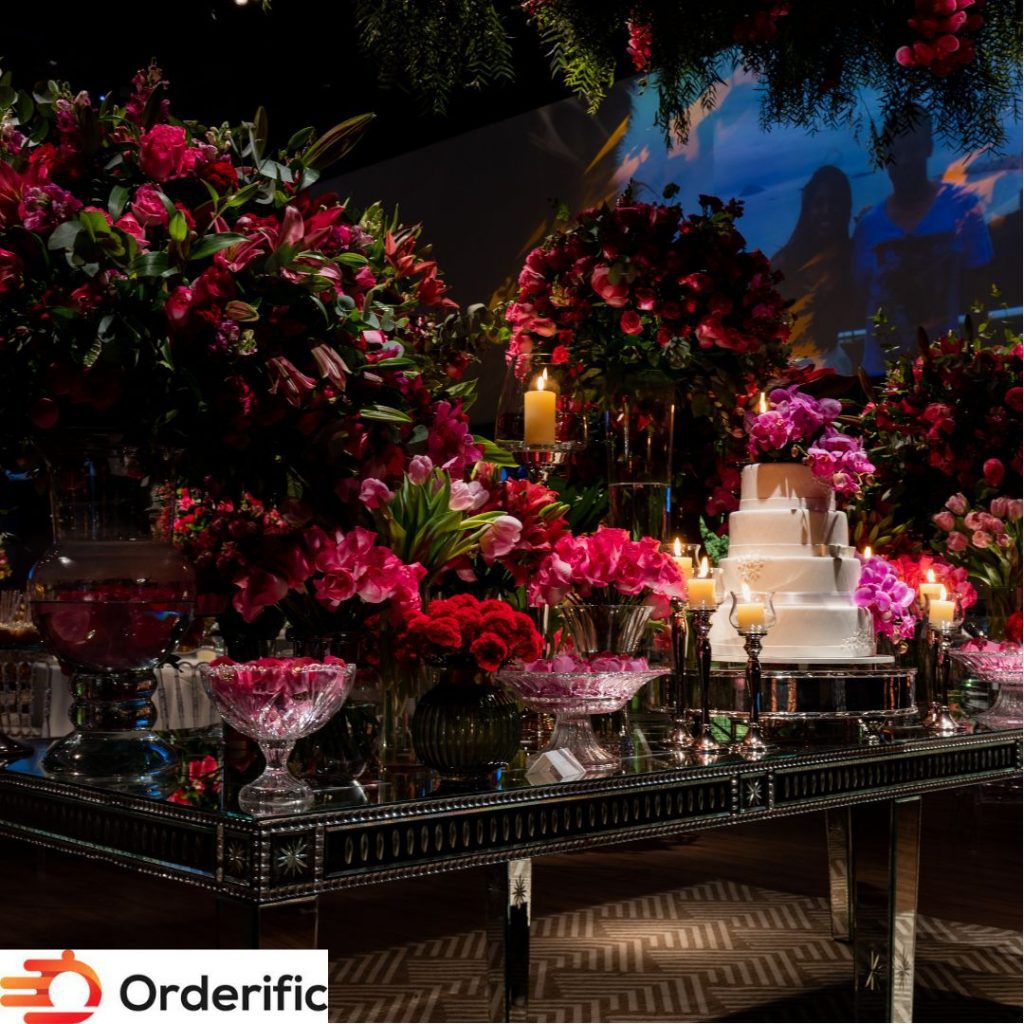 1. Culinary Delights: Ambiance's Effect On Dining Experiences
In culinary arts, ambience significantly influences guests' dining experiences. The atmosphere, crafted through lighting, color scheme, decorations, and background music, adds depth to the sensory delight. A well-curated aroma, from the scent of different foods to subtle fragrances, can tantalize taste buds even before the food arrives, enhancing the overall dining experience.
2. Retail Therapy: Crafting Ambiance For Shopping Spaces
In the retail industry, ambiance is a critical factor that shapes shopping experiences. Color schemes, lighting, music, and scent come together to craft an atmosphere that not only attracts but also engages customers. This well-crafted ambiance can stimulate senses, evoke emotions, and influence purchasing decisions, thereby transforming the act of shopping into a memorable and enjoyable experience.
3. Healing Environments: Ambiance In Healthcare And Wellness
In the realm of healthcare and wellness, ambiance plays a crucial role in patient recovery and overall wellbeing. Comfortable furniture, soothing colors, soft lighting, tranquil sounds, and specific scents contribute to creating an environment that fosters healing and relaxation. These thoughtful details can help alleviate patient anxiety and promote a sense of peace and tranquility, improving the overall experience and potential outcomes in healthcare and wellness centers.
Curating Ambiance: Tips For Creating The Perfect Atmosphere
1. Tailoring Ambiance: Matching Environment To Purpose
The ambience or ambiance of a space should be purposefully tailored to match its intended use. Whether it's a cozy reading nook designed for tranquility, a lively office space aimed at facilitating creativity, or a retail store seeking to stimulate customer engagement, the environment's mood should align with its function. The careful blending of visual, sonic, and olfactory elements can craft the perfect atmosphere, significantly enhancing the overall experience within a given space.
2. User-Centric Design: Understanding Audience Preferences
Understanding the preferences of your intended audience is crucial in creating a suitable ambience. It's important to consider factors such as their tastes, needs, and expectations when designing a space. A user-centric design not only ensures a comfortable and memorable experience but also fosters a deep emotional connection with the space.
Conclusion
In summary, the power of Ambience or ambiance is undeniable. It subtly yet significantly influences our mood, perception, and experiences within a space. From visual aesthetics, sonic environments, to olfactory influences, every element comes together to create an ambience that is uniquely tailored to its purpose and audience. Whether it's a tranquil retreat providing stress relief. A dynamic workspace fostering productivity, or a retail space elevating the shopping experience. A well-curated ambiance can truly transform the ordinary into the extraordinary. Such is the potency of ambiance; it's not mere decoration, but a strategic tool that can drive behaviors and create impactful experiences. Understanding and implementing these principles can help us craft environments that resonate deeply with our audience, fostering memorable experiences and emotional connections. To explore how these principles can be applied to your space, Schedule a demo with Orderific today. Let's create an ambiance that speaks volumes.
FAQs
How does ambience affect our emotions and experiences?
Ambience or ambiance influences our emotions and experiences by stimulating our senses, evoking specific moods, and shaping our perception of a space.
What elements contribute to creating a specific ambiance?
Visual aesthetics, sonic environments, and olfactory influences are key elements in creating a specific ambiance.
Can ambience vary in different settings, like restaurants or offices?
Yes, Ambience or ambiance can vary greatly depending on the setting, including restaurants and offices.
What role does lighting play in setting the right ambience?
Lighting significantly influences the mood and perception of a space, enhancing visual aesthetics and creating a desired ambiance.