Welcome to our guide, 'Winery Wanderlust: Exploring America's Winery Cities', where we'll take you on a virtual tour through the finest vineyards and wineries that America has to offer. With each city, we'll tap into the stories behind the grapes, savor the unique flavors of the wines, and explore the sumptuous landscapes these wineries call home.
We hope to ignite your sense of adventure as we cross the vast expanses of America's wine country, from the sun-drenched vineyards of California to the rustic wineries of Texas. Whether you're a seasoned wine connoisseur or a casual enthusiast, get ready to embark on an unforgettable wine-soaked journey across America's winery cities.
Napa Valley, CA – Round Pound Estate
Located just an hour north of San Francisco, Napa Valley is the crown jewel of American wine country. With over 400 wineries nestled in its rolling hills, it's no wonder that this region has become synonymous with luxury and indulgence. One of our favorite spots to indulge in a glass (or three) is at Round Pound Estate.
Established in 1983, Round Pound Estate has been producing award-winning wines for over 40 years. Their handcrafted approach to winemaking and commitment to sustainable practices have made them a must-visit destination in Napa Valley.
Sonoma, CA – Rodney Strong Vineyards
Just 30 minutes north of Napa Valley lies Sonoma, another renowned wine region in California. While it may not have the same prestige as its neighbor, Sonoma packs just as much punch when it comes to producing exceptional wines.
At Rodney Strong Vineyards, you'll find a blend of traditional winemaking techniques with modern innovations. Their dedication to crafting world-class wines has earned them numerous accolades, including being named Wine Enthusiast's American Winery of the Year in 2013.
Walla Walla, WA – Foundry Vineyards
Located in the heart of Washington's wine country, Walla Walla is a hidden gem that should not be overlooked. With over 120 wineries and tasting rooms scattered throughout the valley, this area is known for its bold red wines and breathtaking landscapes.
Foundry Vineyards stands out among the rest with its unique blend of art, design, and exceptional wine. Founded by a couple with a passion for both wine and art, this winery offers a truly one-of-a-kind experience that will leave you feeling inspired.
Willamette Valley, OR – White Rose Estate
Known as one of the premier Pinot Noir-producing regions in the world, Willamette Valley is a must-visit for any wine lover. This region is home to hundreds of wineries, each with its distinct character and charm.
For a truly unforgettable experience, head to White Rose Estate. Surrounded by lush forests and scenic mountain views, this family-run winery offers a peaceful and intimate setting for savoring their exceptional Pinot Noirs.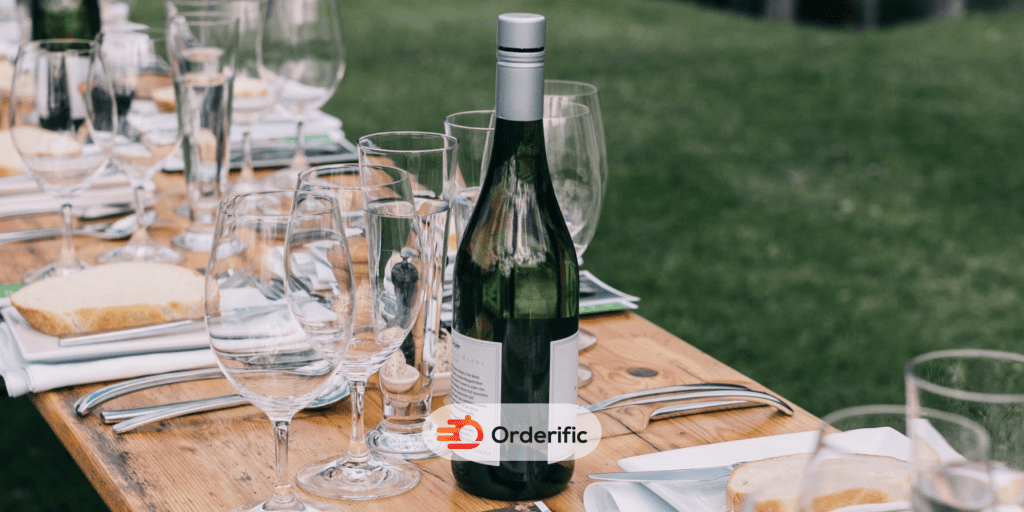 Charlottesville, VA – Jefferson Vineyards
Located in the heart of Virginia wine country, Charlottesville is a historic and charming city with a rich winemaking tradition. And at the forefront of this tradition is Jefferson Vineyards, named after none other than founding father Thomas Jefferson.
With over 30 years of winemaking experience, Jefferson Vineyards creates award-winning wines that pay homage to the region's vinicultural history. From crisp whites to robust reds, there's something for every palate at this picturesque winery.
Geneva (Finger Lakes), NY – Three Brothers Wineries and Estates
While California may dominate the wine scene in America, don't count out New York just yet. The Finger Lakes region, specifically Geneva, is a rising star in the world of winemaking. Known for its cool-climate wines and stunning lake views, this area is a must-visit for any wine lover.
At Three Brothers Wineries and Estates, you'll find a unique blend of traditional European winemaking techniques with innovative flavors and styles. With three different wineries on one estate, you can taste your way through a variety of wines while taking in the beautiful surroundings.
Santa Barbara, CA – Alma Rosa Winery
Located along the scenic central coast of California, Santa Barbara is a laid-back city that boasts some of the best wine in the state. With its cool ocean breezes and fertile soil, this region is known for producing exceptional Chardonnays and Pinot Noirs.
For a taste of these coastal wines, make sure to visit Alma Rosa Winery and Vineyards. Founded by a pioneer in organic farming, this winery is dedicated to sustainable practices and creating high-quality wines that reflect the unique terroir of Santa Barbara County.
Traverse City, MI – Brys Estate Vineyard & Winery
We head to the Midwest to explore Traverse City, Michigan. This charming city is known for its cherry orchards and picturesque lakeside views. But it's also home to some surprising hidden gems in the world of winemaking.
At Brys Estate Vineyard & Winery, you'll find a family-owned and operated winery. They produces a range of award-winning wines, including their renowned Cabernet Franc. With stunning views of Lake Michigan and the surrounding countryside, it's the perfect spot to relax and unwind while sipping on some delicious wine.
Asheville, NC – Biltmore Winery
Now, we are in the Blue Ridge Mountains in Asheville, North Carolina. This region may not be as well-known for its winemaking, but that's about to change.
At Biltmore Estate you'll find an 8,000-acre estate and National Historic Landmark that is also home to a winery. Biltmore Winery produces a range of award-winning wines, including their signature Chardonnay and Pinot Noir. Plus, with tours and tastings available, you can explore the stunning estate while sipping on some delicious wine.
Fredericksburg, TX – Becker Vineyard's Winery
Last but certainly not least, we head to the heart of Texas and visit Fredericksburg. Known for its German heritage, this city has a thriving wine scene that is quickly gaining recognition in the industry.
At Becker Vineyard's Winery, you'll find over 20 different grape varietals grown on their estate. Their handcrafted wines have won numerous awards and continue to impress visitors from near and far. Plus, with stunning views of the Texas Hill Country, this is a winery you won't want to miss.
Conclusion
And that's a wrap on our virtual tour of America's top winery cities! We hope we've inspired you to plan your wine-soaked adventures and explore these incredible destinations for yourself. Whether it's the rolling hills of Napa Valley or the rustic charm of Fredericksburg, each winery city offers a unique experience. So, sure to leave you with unforgettable memories and a newfound appreciation for wine. So grab your passport (and maybe a designated driver) and get ready to embark on your own Winery Wanderlust journey. Cheers!
Click here for more flavorful and informative advice with Orderific. To start experiencing the great benefits Orderific can bring to your business, click here now. Try Orderific!
FAQs
Which cities in the United States are known for their wineries?
Some of the top winery cities in America include Napa Valley, Sonoma, Willamette Valley, Charlottesville, Geneva and many more.
What are the characteristics that make a city a winery destination?
It may be considered a winery destination if it has a thriving wine industry, with numerous wineries and vineyards nearby.
How do winery cities contribute to the wine culture of the country?
Winery cities play a crucial role in shaping the wine culture of the country. For example producing high-quality wines and showcasing unique winemaking techniques.
What are the attractions and experiences offered by winery cities?
They offer a variety of attractions and experiences for visitors, such as tours and tastings at different wineries, opportunities to learn about winemaking, scenic views of vineyards.