Let's begin with an introduction to Angel Shots
Welcome to our guide on Angel Shots, a unique system adopted by restaurant and bar staff across the United States, from the bustling streets of New York to the sunny shores of St Petersburg. This innovative practice was introduced as a safety protocol to protect patrons who might find themselves in an unsafe situation. It all started at the Iberian Rooster in St Petersburg, as cited by the Tampa Bay Times, where customers, particularly women, could discreetly ask for an 'Angel Shot' from the bartender, signaling they're in a potentially dangerous situation.
The concept of the Angel Shot has since spread globally, even reaching South Africa, and it's now considered an essential part of staff training in many bars. The purpose? To mitigate risks related to sexual assault and harassment. It's a simple shot, with a powerful message: the safety of guests is paramount. Stay with us as we delve deeper into how the 'Angel Shot' system works, its implications for personal information and targeted advertising, and the role that social media and digital property play in raising awareness about this vital initiative.
What Is An Angel Shot?
An Angel Shot is a coded message that customers can use when they find themselves in an uncomfortable or dangerous situation at a bar. When a patron orders an Angel Shot, it's a discreet signal to the staff that the customer requires assistance. The introduction of the Angel Shot system is a testament to the dedication of bar and restaurant staff to prevent incidents of sexual assault and harassment, ensuring patrons feel safe within their establishments.
The Angel Shot initiative was first implemented at Iberian Rooster in St Petersburg, as a means to protect women from potential sexual assault. Since then, it has gained widespread recognition, with bars across New York, the United States, and even as far as South Africa adopting this safety measure. This system exemplifies the commitment of bar staff and bartenders to the wellbeing of their patrons. Staff are trained to respond appropriately when an Angel Shot is ordered, thereby ensuring guests are extricated from any potentially dangerous situation.
How Can Women Discreetly Order An Angel Shot?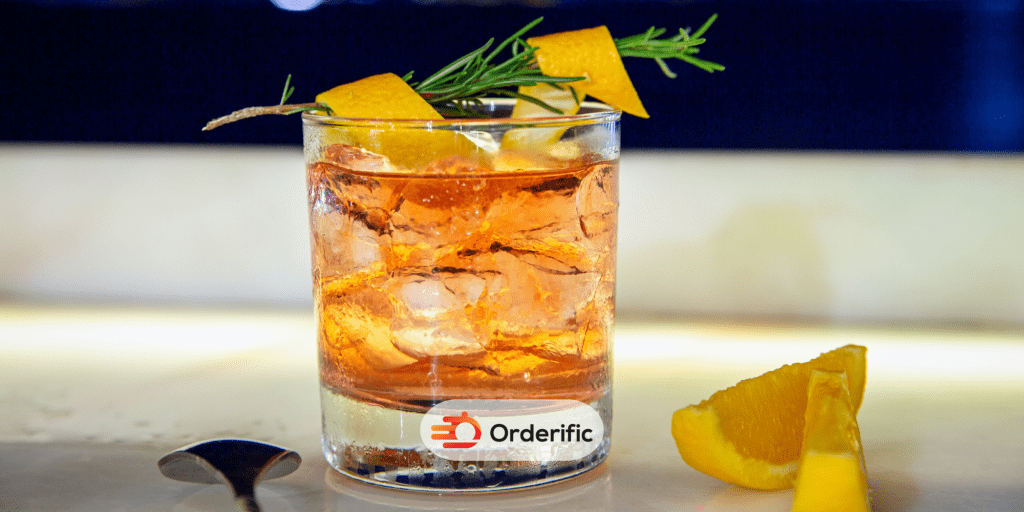 Ordering an Angel Shot is simple yet discreet, ensuring that a woman's call for help goes unnoticed by others at the bar. A female patron can ask for an Angel Shot just like she would order any other drink. This coded message can be communicated verbally to the bartender or written on a note. The staff, trained to recognize this signal, will immediately understand that the woman is uncomfortable or feels threatened, and respond with the necessary assistance to ensure her safety.
What Are The Different Ways Of Implementing Angel Shots In Your Hospitality Venue?
Implementing the Angel Shot system in your venue involves a blend of communication, training, and signage. First, communicate this system to your staff, educating them about its purpose and the appropriate response when a client orders an Angel Shot. Second, provide ongoing staff training to ensure they know how to discreetly handle such situations. Finally, display signage in discreet locations, such as bathroom stalls, alerting patrons about this safety measure and how to use it.
Is The Angel Shot Effective?
The effectiveness of the Angel Shot system is largely subjective and varies from venue to venue. However, it has undeniably played a crucial role in heightening awareness about personal safety and making establishments safer for patrons. Although the system relies heavily on staff training and customer awareness, it has undoubtedly provided an additional layer of security and peace of mind for many, especially women, when they're out socializing. The Angel Shot serves as a silent yet powerful testament to a venue's commitment to the safety of its patrons.
How To Promote Awareness Of The Angel Shot
Promoting the Angel Shot system requires a multi-pronged approach. It involves online and offline advertising, engaging with local communities, and leveraging social media platforms to raise awareness. Regularly updating signage within the venue and incorporating information about this initiative in staff-customer interactions can also help increase familiarity and understanding of the Angel Shot system. Ultimately, the goal is to ensure every patron feels safe and supported.
Are There Any Legal Or Liability Issues That Come With The Angel Shot ?
Introducing an Angel Shot system naturally raises questions about potential legal and liability issues. While it's designed to safeguard patrons, businesses must also consider their own legal protection. Invoking this system means intervening in potentially volatile situations, which can carry risks. Therefore, proper training for staff is crucial to handle these situations appropriately. Moreover, venues must adhere to privacy laws when dealing with incidents involving an Angel Shot, ensuring safety of individuals involved.
Conclusion, Angel Shots: A Creative Twist on Bar Safety
In conclusion, the Angel Shot has proven to be vital in assuring safety and comfort of customers in bars worldwide. This discreet ordering system underscores the commitment of hospitality venues to their patrons' wellbeing, providing a much-needed beacon of security in potentially dangerous situations. It's a powerful testament to the industry's ongoing efforts to combat sexual harassment and assault, proving that a simple 'shot' can indeed make a world of difference. However, to implement this system effectively, venues require comprehensive training, clear communication, and a dedication to customer safety.
Interested in learning more about how you can enhance your venue's safety protocols? Book a demo at Orderific to discover innovative solutions tailored specifically to the hospitality industry. Let's work together to create safer, more welcoming spaces for everyone.
FAQs
What are angel shots in bars?
Angel Shots are coded drinks that patrons can order to discreetly signal they need help in an uncomfortable situation at a bar.
How do angel shots help customers?
Angel Shots alert bar staff that a customer feels unsafe and needs assistance.
Is there a specific meaning for each type of angel shot?
Yes, different kinds of Angel Shots indicate the level of assistance needed.
Do all bars offer angel shots?
No, not all bars offer angel shots, but many are adopting this safety measure.
How can I use angel shots to seek assistance?
You can order an angel shot discreetly by asking the bartender, or writing your request on a note.