Starting a new business in Arizona? Seeking to add a unique charm to your Arizona-based restaurant or pub? Then, securing an Arizona liquor license should be on your to-do list. However, navigating the ins and outs of this process can feel like untangling a ball of knotted yarn. Breathe easy, as we are here to simplify the journey. This guide will be your compass, pointing you toward every crucial step in the labyrinth of legal requirements and regulations. So, whether you are a budding business owner or an established Arizona LLC, our mission remains the same: to help you secure your license without breaking a sweat. Remember, a well-earned glass of celebration awaits at the finish line, and your dream of pouring spirits in the heart of Arizona is just a few steps away. Here is to turning your entrepreneurial dreams into a tangible, successful reality.
How to Get a Liquor License in Arizona
In Arizona, obtaining a liquor license is a nuanced dance orchestrated by the Arizona Department of Liquor. Imagine you are an aspiring entrepreneur, your heartbeat syncing with the rhythm of your nascent venture. The first step in your jaunt is securing a seller's permit – a prelude to the show. Now, picture yourself applying for an Arizona liquor license, an important milestone on your entrepreneurial journey.
Envision the moment when you post a public notice of your application on your business premises for 30 days. It's akin to sending out invites to a grand opening – a silent, anticipatory drumroll. In some scenarios, you might even find yourself notifying your neighbors or making your intentions public in a newspaper, a testament to your venture's transparency.
Now, step into the shoes of the Arizona Department's auditors, investigating your future business and your professional mettle. The process is meticulous and thorough and can last anywhere between 30 to 90 days. So, plan your grand opening countdown accordingly!
Fast forward to a license renewal. It's an annual affair, like a birthday, and you must pay your dues on time to keep the party going. The cost? An Arizona liquor license can range from $2,000 to $5,000, a tangible investment in your entrepreneurial dream. For a detailed fee breakdown, click here.
Securing an Arizona liquor license is a journey of anticipation, diligence, and celebration. It is a labyrinth navigated with precision, culminating in the sweet taste of success.
What are the annual fees for Arizona liquor licenses?
As you delve deeper into the nuances of securing an Arizona liquor license, familiarizing yourself with the annual fees becomes imperative. The Department of Liquor Licenses and Control (DLLC) provides an accessible, detailed list of fees tailored to each license type. Included within your license application kit, this fee guide serves as a roadmap, highlighting the critical checkpoints in your journey to license acquisition.
Should your entrepreneurial dreams envision a quota license, prepare to navigate a different route. This license is typically obtained from the open market, often through a seasoned broker or agent, and requires a transfer application. Anticipate an application fee – a standard $100 for initial applications and transfer requests adds a layer of predictability to the process.
Issuance fees come into play following application approval – the final step before your license is in hand. These fees, renewed annually, vary based on the license type. For instance, a restaurant license costs $2,000 for the first year, with a $585 annual renewal fee.
In essence, understanding these fees is akin to mastering the rhythm of a new dance – complex at first glance but graceful and rewarding with practice. Here is to your steps toward success in the vibrant Arizona hospitality landscape.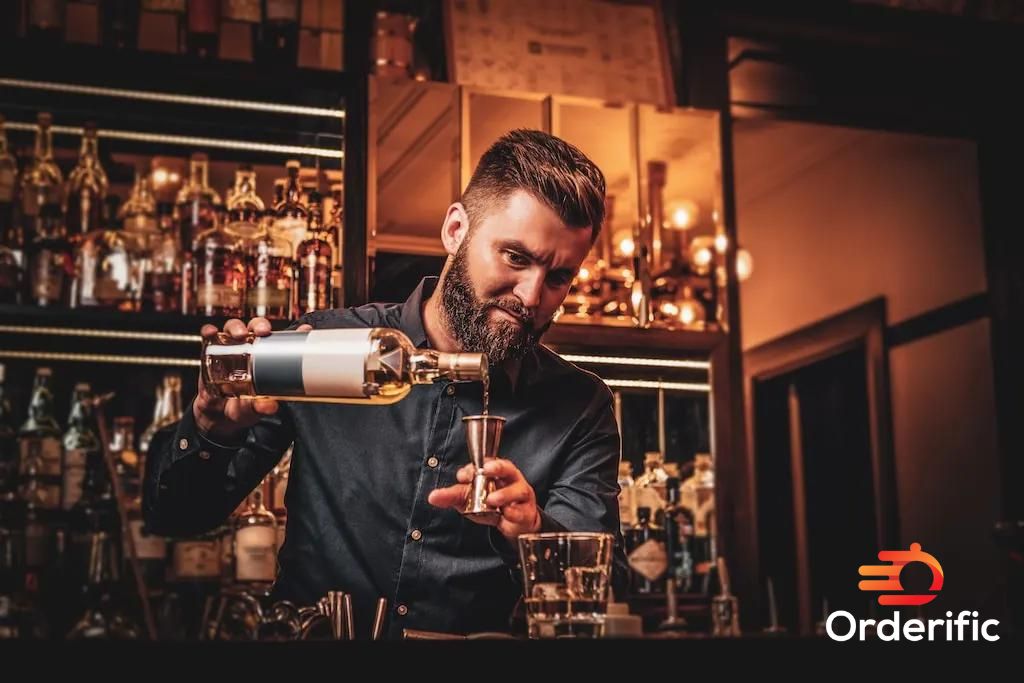 What are the fees for person-to-person liquor license transfers in Arizona?
Imagine you are embarking on a new chapter in your entrepreneurial journey — acquiring an existing Arizona liquor license. This process, known as a person-to-person transfer, is akin to passing the torch from one Arizona business owner to another. The cost? A surprisingly affordable $100.00 application fee. However, keep in mind this only applies to specific licenses: Bar (Series 6), Beer and Wine Bar (Series 7), and Liquor Store (Series 9).
Picture yourself delving into the paperwork, attaching a copy of the Bill of Sale showcasing your new ownership. Visualize the sense of achievement as you affix a copy of the purchased Liquor License to the document. The process, while exacting, is a testament to your dedication to your venture. As you navigate this journey, remember that every step, every form, and every fee brings you closer to your entrepreneurial dream in the heart of Arizona.
Thus, person-to-person liquor license transfers are not just mere transactions; they represent your commitment to preserving the rich tapestry of Arizona's vibrant hospitality scene. Remember, securing a liquor license is a dance worth learning, and with each move, you're one step closer to turning your entrepreneurial dreams into tangible success.
What is the process for getting a liquor license in Arizona?
Securing an Arizona liquor license is like embarking on a thrilling scavenger hunt – daunting at first but filled with discovery and achievement. Every step, every submission, and every approval marks your progress. Below is a simplified path to guide you on this journey:
Prepare your documents: Just as an artist gathers their tools, gather yours: a completed application, a fingerprint card, a seller's permit, and the fee. Like a well-prepared traveler, ready your arsenal.
Post a public notice: Imagine you're throwing a grand party. Post your invitation as a public notice, a transparent declaration of your intentions. Here, anticipation meets the promise of public engagement.
Await the investigation: Picture the Arizona Department's auditors as watchful sentinels inspecting your proposal and professional credentials. This process can last 30 to 90 days, a testament to precision, patience, and adding suspense to your journey.
Pass the inspection: Just as the sun breaks through the clouds, approval breaks the suspense. You've passed the inspection, and your diligent preparation is paying off.
Pay your dues: Consider your license fee your ticket to the celebration – a tangible investment in your dream. As you write that check, allow yourself a moment of pride.
Start serving: With your Arizona liquor license in hand, it's time to pour that first glass.
In essence, acquiring an Arizona liquor license is a dance of patience and diligence orchestrated by the Arizona Department of Liquor. Every step, every document, and every fee is a part of your entrepreneurial symphony. And remember, this dance ends with a toast to your business's success in Arizona's vibrant hospitality landscape.
Conclusion
Embarking on the journey to secure an Arizona liquor license is an adventure filled with anticipation, diligence, and celebration. It's a dance learned step-by-step, each move bringing you closer to realizing your entrepreneurial dreams in Arizona's vibrant hospitality landscape. With patience and the right guidance, the once daunting labyrinth of applications and inspections becomes a rewarding path to success. Through it all, imagine that final moment when you pour the inaugural glass, a tangible testament to your hard work and determination. As you venture into this exciting new chapter, remember that tools like Orderific are here to support you, making life easier for restaurant owners with increased revenue and decreased operational costs. Schedule a FREE DEMO today for more information on how Orderific can elevate your customer experience and streamline your operations. This journey may be intricate, but the taste of success is worth every step.
FAQs
What are the steps involved in obtaining a liquor license in Arizona?
Obtaining a liquor license in Arizona involves preparing documents, posting a public notice, undergoing an investigation, passing inspections, and paying fees.
How does the type of establishment and location affect the Arizona liquor license application process?
The type and location of your establishment can influence the type of liquor license you need and its cost in Arizona.
What are Arizona's legal requirements and regulations for holding a liquor license?
The legal requirements include compliance with state and local laws, maintaining accurate records of alcohol sales, and adhering to age restrictions.
How does having an Arizona liquor license impact the operation and profitability of businesses?
Having an Arizona liquor license significantly boosts business profitability by allowing the service of alcohol, attracting more customers.