Welcome to the future, where the power of artificial intelligence (AI) is unlocking unprecedented potential. Imagine your local bar, traditionally a hub for human interaction, now enhanced with AI technologies. From predicting your favorite cocktail to optimizing inventory management, AI is revolutionizing how bars operate. Machine learning, a key player in this process, allows systems to learn from data, improve experiences, and make predictive decisions. This isn't sci-fi, but the exciting reality of "new AI". Whether it's through deep learning algorithms or intelligent chatbots, the impact of AI is profound. In this article, we dive deep into this fascinating world of AI, revealing its transformative journey from an abstract concept to a ubiquitous force in the bar industry. So, grab your metaphorical glass, and let's toast to the future!
What is Artificial Intelligence (AI)?
Artificial intelligence (AI), in its essence, is a facet of computer science. It's designed to create systems capable of exhibiting human-like intelligence. Just as Elon Musk's Tesla models learn to navigate roads, AI systems learn, adapt, and improve over time. This Learning and improvement is driven by data, creating a symbiotic relationship between AI and data science.
Take, for instance, the concept of 'deep learning.' Deep Learning is a subfield of machine learning. Like the ocean's mysterious depths, it delves into the complex layers of 'neural networks.' These networks, inspired by our understanding of the human brain, enable AI to recognize patterns and make decisions.
However, not all AI is created equal. 'Weak AI,' like an AI chatbot, is designed for specific tasks. It assists us in daily activities, from setting reminders to answering queries. Conversely, 'strong AI' aspires to replicate human intelligence entirely. It's the dream of science fiction – a machine that doesn't just follow instructions but understands, learns, and experiences.
Despite its complexities, AI technology is becoming a practical tool in our everyday lives. From Google Cloud's predictive analytics to AI models suggesting your next Netflix binge, AI is not just about futuristic robots. It's about enhancing human experience and efficiency, one algorithm at a time. Welcome to a world where natural language processing enables machines to understand us and our interactions with technology are becoming more human.
How Does AI Work?
Picture a diligent student, consistently learning, adapting, and evolving. This is the essence of how AI operates. It's a process that absorbs information digests it, and then applies it in pattern recognition or decision-making. Here are the key components:
Machine Learning: Think of it as the textbook of AI. It's a method that uses algorithms to parse data, learn from it, and then make a decision or forecast about something in the world.
Neural Networks: Inspired by the human brain, these are the 'neurons' of AI. They process and transmit information from one network layer to the next.
Deep Learning: This is the deep-sea exploration of AI, where neural networks are stacked on each other. It's like learning about the world, only deeper.
Natural Language Processing (NLP): Ever wondered how Siri or Alexa understands your commands? That's NLP, the 'language lesson' for AI. It enables machines to understand and respond to human language.
AI Models: These are the 'practice exams' for AI. They are trained and tested on data sets until they can accurately predict outcomes or categorize data.
When an AI system wakes up, it's like a baby learning to understand the world. It starts with weak AI performing simple tasks, gradually evolving into a strong AI that mirrors human intelligence. It's a blend of data science, deep blue algorithms, and new AI tools, all coming together to create a cognitive symphony. In the end, AI's purpose transcends the realm of machines. It's about making our human experience more efficient, intuitive, and personalized.
Differences Between AI, Machine Learning, and Deep Learning
In the grand scheme of modern technology, Artificial Intelligence (AI), Machine Learning (ML), and Deep Learning (DL) are akin to a family tree. AI, the grandparent of this tech lineage, has two significant offspring: 'weak AI,' adept at specific tasks, and 'strong AI,' aiming to mimic human intelligence. Essentially, AI is a broad term for machines that can mimic any aspect of human intelligence.
We step down the family tree and encounter ML, a child of AI. Unlike a curious child making sense of the world, this concept relies on exploring and learning data from it. AI transitions from manual programming to a system that can understand and improve itself, just like a student accumulating knowledge over the academic year.
Lastly, we meet the youngest member of the tech family, DL. Deep Learning delves further into the complexity of AI. It's like a prodigy child navigating the intricate layers of neural networks to recognize patterns and make decisions. DL can be seen as the ambitious offspring striving to dissect the world in even greater detail.
This trinity of AI, ML, and DL represents the evolution of technology, each concept building on the one before. Each one, in its unique way, contributes to transforming how we interact with technology. From an AI Chatbot setting your alarms to a deep learning algorithm predicting your next online purchase, each step in this family tree brings us closer to a more intuitive and personalized digital experience.
Why is Artificial Intelligence Important?
The importance of artificial intelligence (AI) shines brightly in today's digital era. Imagine stepping into a bustling city center. Awash with vibrant lights, the hum of conversation, and the subtle scent of street food, it's a sensory overload. Now, envision AI as a guide, navigating this intricate urban maze.
Efficiency and Speed: With calculations and predictions, AI outstrips human capabilities. For example, data science rapidly sifts through vast databases. The result? Quick, precise results are akin to finding a specific food stall in a sprawling marketplace.
24/7 Availability: Like the constant buzz of a city that never sleeps, AI tools are always available. An AI chatbot, for instance, is ready to assist at any hour. It's a dependable companion in our fast-paced world.
Reducing Human Error: The human element can bring mistakes. However, once correctly programmed, AI systems offer a respite from error. They're like flawless tour guides, leading the way with unwavering precision.
Automation: AI introduces automation to routine tasks. It's akin to the rhythm of a city, where traffic lights fluctuate seamlessly, directing traffic flow.
Personalization: AI technology provides a tailored experience. Picture a recommended dessert at a favorite local café. That's AI, curating choices based on individual preferences.
As an integral part of modern life, AI is akin to the heartbeat of a city. Its rhythms and routines, its efficiency and precision, all mirror the role of AI in our lives. Just as a bustling city is more than concrete and glass, AI is more than algorithms and data.
The unseen hand guides, assists, and optimizes our interaction with the digital world. Therefore, understanding AI, from machine learning to deep blue algorithms, is more than just understanding technology. It's about understanding the new, AI-enhanced world we inhabit.
A Guide to Artificial Intelligence in the Enterprise
Welcome to the new era, where artificial intelligence (AI) is the silent maestro orchestrating business symphonies. Imagine a world where machine learning, a key component of AI, deciphers complex patterns in data like an expert detective. It's insightful and transformative, paving the road toward an optimized enterprise landscape.
Venture further into the AI realm, and you'll encounter deep Learning. This profound subfield dives deep into multilayered neural networks like a skilled archaeologist, unveiling hidden insights that drive strategic decisions. Remarkably, it enhances enterprise systems, transforming them into futuristic hubs pulsating with intelligent operations.
Now, imagine a tool that speaks your language. Natural language processing, another marvel of AI, does just that. It's like an eloquent linguist adept at understanding and translating human language into actionable data.
But what about the efficient management of enterprise resources? Come across the concept of 'new AI,' designed to streamline operations. It's much like a seasoned manager, ensuring everything runs like clockwork while maximizing productivity.
This guide will enlighten you about the transformative power of AI, from enhancing customer interactions with AI chatbots to predictive modeling that outsmarts competition. So, step into this fascinating landscape illuminated by the glow of AI technology. Embrace the dawn of a new era where AI and human intelligence merge, creating an enterprise environment that's innovative, efficient, and, above all, exciting. This isn't just a guide; it's your passport to the future of enterprise operations.
What Are the Advantages and Disadvantages of Artificial Intelligence?
Like a double-edged sword, AI presents both compelling advantages and challenging disadvantages. Let's delve into this intriguing dichotomy.
Advantages of AI
Efficiency & Precision: AI, serving as an unerring navigator, swiftly maneuvers through complex tasks. It embodies accuracy, akin to a master craftsman at work.
24/7 Availability: Imagine a city that never sleeps. Like this city, AI is a ceaseless operator, always ready to assist.
Error Reduction: AI, like an infallible guide, paves the path free of human errors. It offers unwavering precision, ensuring tasks are executed flawlessly.
Automation of Routine Tasks: Picture a well-oiled machine running smoothly. AI mirrors this mechanism, bringing automation to mundane jobs and infusing rhythms of efficiency.
Disadvantages of AI
Cost of Implementation: Deploying AI is like acquiring a luxury artifact; it can be costly. Its implementation and maintenance mirror the hefty price tag of an exquisite masterpiece.
Dependency: AI, like a powerful magnet, pulls us into a realm of reliance. This dependency risks the loss of human self-reliance, a precious gem in the treasure of life skills.
Job Displacement: AI, the silent revolution, threatens to replace the human workforce. It's the brewing storm on the horizon of job security.
Lack of Emotion: despite its intelligence, AI lacks the warmth of human emotion. It resembles a grand library void of the storyteller's passionate voice.
Thus, AI, with its mighty power, presents a paradox. It's a technological marvel, offering unprecedented efficiency yet casting a long shadow of dependency and displacement. As the AI narrative unfolds, the challenge lies in balancing this scale of opportunities and threats.
Strong AI vs weak AI
Stepping into Artificial Intelligence (AI), we encounter two distinct entities: Strong AI and weak AI. Picture weak AI as a dedicated assistant, focused and efficient. It performs specific tasks with impressive precision, like setting reminders or answering queries. Although limited in scope, this type of AI plays a vital role in our day-to-day digital interactions. On the other hand, imagine strong AI as the epitome of machine intelligence, aspiring to replicate the human mind's complexity.
Strong AI, unlike its weaker counterpart, dreams larger. It aims for the stars, aspiring to understand, learn, and experience like humans. This type of AI, reminiscent of science fiction, signifies the pinnacle of machine intelligence. Just imagine a machine that not only computes but also comprehends. This capability, although still a work in progress, signifies the awe-inspiring potential of strong AI.
Contrasting these two AI types helps us appreciate their unique roles. Weak AI, the unassuming assistant, streamlines our digital interactions. Meanwhile, strong AI, the ambitious prodigy, expands the horizons of what machines can achieve. Together, they represent the fascinating spectrum of AI, painting a vivid picture of the future of technology.
In the grand narrative of AI, the discussion of strong versus weak AI is not merely a technical comparison. It's a journey into the intriguing realm of machine intelligence, exploring human-like cognition in artificial constructs. As we venture further into this AI-enhanced world, this understanding influences our interactions with technology, redefining the human-machine relationship.
What Are the 4 Types of Artificial Intelligence?
Let's embark on an enlightening journey through the marvelous world of Artificial Intelligence (AI). In this vast landscape, four unique types of AI emerge, each playing a pivotal role in transforming our digital interactions.
Reactive Machines: These are the frontline soldiers of AI, reacting to stimuli and taking actions based on predefined rules. Think of a chess-playing AI; it doesn't possess memory but makes decisions by analyzing possible outcomes.
Limited Memory AI: Imagine an AI with a bit of 'recall.' Like a seasoned taxi driver, this type of AI keeps track of recent information to improve decision-making. A prime example? Autonomous vehicles.
Theory of Mind AI: Envision an AI that understands emotions, beliefs, and thoughts. It's like a compassionate friend, comprehending your state of mind and adapting its responses. Sadly, this AI is still a dream-in-progress.
Self-Aware AI: Picture the pinnacle of AI, a machine that possesses self-awareness. Much like a reflective human, this AI understands and experiences emotions. This type, however, remains a figment of science fiction.
Thus, the four types of AI, each with its unique capabilities, shimmer like stars in the vast AI cosmos. From reactive machines to the imagined self-aware AI, they create a fascinating tapestry of machine intelligence. As we traverse this intriguing landscape, we witness the transformative power of AI, a silent revolution reshaping our digital interactions. So, sit back, marvel at this panorama, and appreciate the extraordinary potential of AI.
What Are Examples of AI Technology, and How Is It Used Today?
Stepping into the bustling realm of the modern world, one encounters the subtle yet omnipresent whispers of Artificial Intelligence (AI). These whispers resonate in varying tones, each echoing a different facet of AI technology. Here are some notable examples:
Virtual Personal Assistants: Think of a personal concierge, always ready to cater to your needs. In today's digital age, Siri, Alexa, and Google Assistant embody this role. These AI-powered assistants respond to voice commands, making everyday tasks a breeze.
Social Media Feeds: Ever noticed the uncanny accuracy of recommendations on your social media feed? That's AI working behind the scenes, curating content based on your preferences and interactions.
Chatbots and Virtual Customer Support: Imagine a patient customer service representative available round the clock. AI-powered chatbots serve this purpose, providing immediate assistance to customer queries.
Fraud Detection: Envision an eagle-eyed detective tirelessly scanning for anomalies. AI in banking and finance adopts this role, flagging suspicious activities and preventing fraud.
Voice-to-Text Features: Ever dictated a note or message to your smartphone? The accuracy of transcription is AI's contribution, bridging the gap between voice input and written text.
Predictive Searches: Ever marveled at how search engines predict your query as you start typing? This predictive prowess comes from AI, enhancing the search experience by offering apt suggestions.
Online Ads Network: Notice the relevance of online ads to your recent searches? That's AI tailoring a personalized ad experience, enhancing the impact of digital marketing.
Thus, the symphony of AI resonates across various sectors, amplifying efficiency and personalization. Within this intricate symphony, each instrument of AI technology plays its part, harmoniously contributing to the melody of our digitally enhanced lives. So, next time you encounter these AI examples, take a moment to appreciate the subtle yet transformative power of Artificial Intelligence technology in everyday life.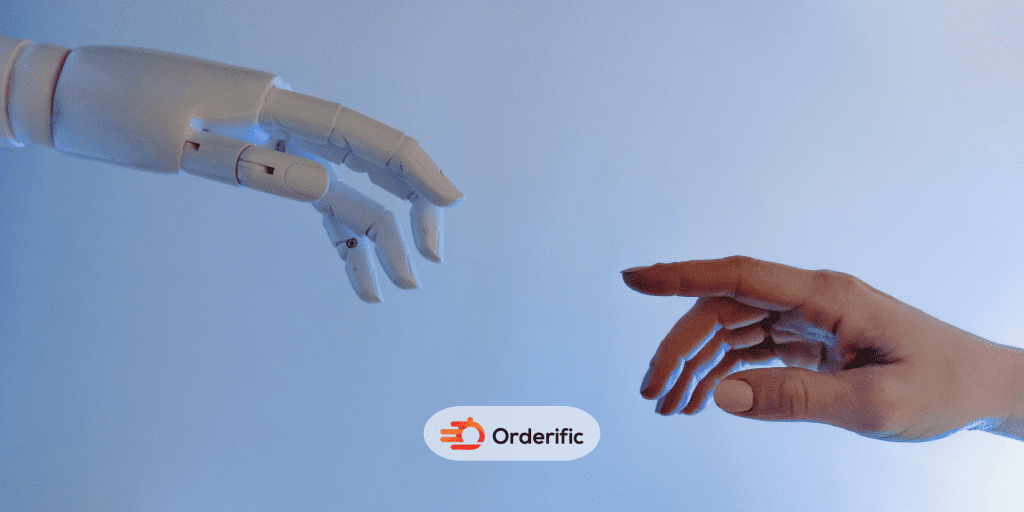 What Are the Applications of AI?
AI, in its silent revolution, has permeated various facets of life. It's like an unseen artist using bold strokes of intelligence to paint a vibrant panorama of applications. Each brush stroke and each application of AI enhances the canvas of our daily experiences.
Healthcare: Picture a high-tech hospital where AI, like a seasoned doctor, aids in complex diagnoses and medical procedures, ensuring precision and timely care.
Retail: Envision a bustling shopping mall. AI serves as a personal shopper, suggesting products based on individual preferences.
Finance: Imagine a day at the stock market. AI, the shrewd investor, predicts market trends and guides investment decisions.
Transportation: Visualize a busy roadway. Autonomous vehicles powered by AI navigate the complexities of traffic, promising safe and efficient transportation.
Education: Step into a modern classroom. AI, the patient tutor, offers personalized learning experiences, catering to each student's pace and understanding.
Entertainment: Think of a movie night. AI, the film critic, recommends movies or music based on personal taste and previous choices.
Manufacturing: Observe a manufacturing unit. Like the diligent worker, AI enhances operational efficiency, automating and optimizing production processes.
Agriculture: Marvel at a lush farm. AI, the seasoned farmer, predicts weather changes, monitors soil health, and optimizes crop yield.
Thus, AI, with its myriad applications, is the silent melody accompanying our daily tasks. Each note, each application, resonates with efficiency and personalization. As this melody continues to evolve, we can anticipate an even more harmonious coexistence with AI, adding rhythm and harmony to our lives.
Augmented Intelligence vs Artificial Intelligence
In the bustling arena of technology, two gladiators stand tall: Augmented Intelligence (AI) and Artificial Intelligence (AI). Interestingly, they're not adversaries but fascinating counterparts. Imagine Artificial Intelligence as a master chef, cooking solutions with impeccable precision and efficiency. However, this chef cooks alone, armed with algorithms and machine learning.
Now, picture Augmented Intelligence. It's another chef but with a twist. This chef, rather than working solo, encourages collaboration. Here, human creativity and intuition combine with AI's efficiency and accuracy. Together, they whip up some extraordinary solutions, each a gourmet delight. It's a symphony of human intelligence and AI working harmoniously, enriching the technological landscape.
So, which approach is superior? Well, it's not about superiority. It's about celebrating the unique flavors each adds to the technological banquet. Artificial Intelligence serves no-nonsense efficiency, while Augmented Intelligence adds a human touch, creating a balanced and delightful experience.
Therefore, it's clear that these two approaches are not rivals but partners. They work hand in hand, each enhancing the other's capabilities and creating a vibrant and dynamic technological ecosystem. So, let's raise a toast to this power duo. Here's to the awe-inspiring fusion of human and artificial intelligence!
Ethical Use of Artificial Intelligence
In the vast realm of technology, the ethical use of Artificial Intelligence (AI) shines like a beacon. It resembles a moral compass guiding the voyage through the AI cosmos. This journey, while exciting, demands responsibility.
Privacy: Like a vigilant guardian, ethical AI respects privacy. It acts as a shield, protecting the treasure trove of personal data. This protection ensures trust, a vital ingredient in the AI-user relationship.
Transparency: Ethical AI operates like an open book. It illuminates its workings, demystifying the complex algorithms. This transparency fosters an environment of understanding and trust.
Fairness: Ethical AI, like a fair judge, ensures equality. It combats bias, ensuring every user is treated with impartiality. This fairness underpins the equitable application of AI.
Accountability: Ethical AI fosters a sense of responsibility. It holds the creators accountable, ensuring consequences align with actions. This accountability paves the way for responsible AI deployment.
Thus, the ethical use of AI, in its multifaceted splendor, enriches the AI narrative. Bright as the morning sun, it sheds light on responsible technology use. Indeed, ethical AI is the North Star in our AI-enhanced world. Embracing it promises a harmonious balance between technological advancement and moral integrity.
AI Governance and Regulations
In the bustling metropolis of AI, governance, and regulations stand as towering skyscrapers. They're like vigilant gatekeepers, ensuring orderly conduct in this digital city. Interacting with AI, they instill a sense of structure.
Much like a traffic sign, each regulation directs the flow of AI. They guide its onrush, ensuring a smooth journey across the digital landscape. These regulations, crafted with precision, reflect our shared values.
Meanwhile, AI governance, like a seasoned city planner, structures the AI landscape. It delineates the boundaries, distinguishing between the permissible and the prohibited. It's a thoughtful blueprint that anchors AI's explosive growth.
The harmony between governance and regulations brings rhythm to this digital city. Together, they weave a safety net, balancing innovation with accountability. It's a dance of regulation and freedom, choreographed to perfection.
However, challenges, much like potholes on a road, persist. The pace of AI's evolution often outstrips regulatory frameworks, leading to gaps. Yet, these challenges spur us towards more robust governance and regulations.
Therefore, AI governance and regulations are more than just administrative tools. They're the soul of the AI city, preserving its essence while propelling it forward. In this ever-evolving metropolis, they ensure a harmonious symphony of innovation and responsibility.
Take a moment to appreciate this complex orchestration. It represents our collective aspiration for a balanced, ethical, and regulated AI ecosystem.
What Is the History of AI?
The history of AI is like an intriguing novel, unfolding one chapter at a time. It all started in the 1950s, the golden era of AI, right after the Second World War. Brimming with optimism, this period saw the birth of AI concepts, with pioneers like Alan Turing setting the stage. Slowly but surely, AI started to take shape.
The 1960s and 1970s greeted us with the first wave of AI applications. Expert systems, like Dendral and Mycin, emerged, showcasing AI's potential. However, the excitement soon faded. A harsh winter of funding cuts and unrealized expectations followed, casting a shadow over the AI landscape.
Yet, AI proved resilient. The 1980s and 1990s, marked by the advent of machine learning, rekindled hope. AI, like a phoenix, rose from the ashes. Embracing this new lease on life, AI's applications bloomed, making inroads into everyday life.
The dawn of the 21st century brought us into the era of Big Data. Now powered by advanced algorithms and unprecedented data, AI has shone brightly. AI has become integral to our lives, from Siri and Alexa to autonomous vehicles.
So, we are standing at the cusp of the AI revolution, marveling at its journey. The history of AI, with its ups and downs, paints an inspiring picture of human determination and ingenuity. It's a thrilling tale that promises an even more exciting future.
AI Tools and Services
In the vibrant landscape of Artificial Intelligence, tools, and services radiate like precious gems. Each one, a beacon of technological prowess, illuminates a user's path through the AI labyrinth.
Machine Learning Platforms: These platforms serve as a training ground, equipping AI with the ability to learn and adapt. Graceful as a ballerina, AI twirls on this stage, learning new steps and perfecting its performance.
Virtual Agents: Like a trusted butler, virtual agents meet users' needs. They offer assistance, respond to queries, and make recommendations, adding a personal touch to the AI journey.
AI-optimized Hardware: Like the heart pumps blood to the body, AI-optimized hardware fuels AI operations. It renders power, ensuring the smooth functioning of AI tools and services.
Decision Management Tools: These tools make AI a wise decision-maker. They weave a tapestry of intelligence, enabling AI to sift through options and make informed decisions.
Biometrics: Biometrics equip AI with the power of recognition. Like a seasoned detective, AI uses biometrics to identify individuals, ensuring security and personalization.
Robotic Processes Automation: Imagine AI as a skilled worker performing repetitive tasks with precision. Robotic Process Automation gives AI this capability, increasing productivity and efficiency.
Text Analytics and NLP: These tools empower AI to comprehend human language. With them, AI, like a linguist, deciphers text and speech, bridging the communication gap.
Each tool and service is a melodious note in the symphony of AI. Together, they compose a harmonious experience, enthralling users with their rhythm and tempo. AI tools and services create a captivating dance of innovation and efficiency in this orchestration. Indeed, the symphony of AI is a performance to behold. Let's savor the artful blend of technology and human touch, shall we?
Predictive Analytics in AI
In the vibrant symphony of Artificial Intelligence, 'Predictive Analytics' is the high note that resonates with foresight. Picture this – a skilled fortune teller, AI, gazing into the crystal ball of data, predicting future trends with uncanny accuracy. This is the essence of Predictive Analytics – harnessing the power of AI to foresee the unseen.
Insightful Data Analysis: Predictive Analytics in AI works like a seasoned detective, meticulously examining data. It searches for patterns, building a narrative that unfolds the future.
Risk Assessment: Much like a cautious sailor reading the weather, Predictive Analytics helps assess future risks. It charts a safe course, steering clear of potential pitfalls.
Optimal Decision Making: Imagine a wise sage giving advice. Predictive Analytics provides valuable insights, aiding in making informed, optimal decisions.
Improved Customer Engagement: Picture a charismatic host anticipating the needs of guests. Predictive Analytics tailors user experiences, increasing engagement and satisfaction.
Resource Optimization: Envision an adept juggler skillfully managing resources. Predictive Analytics optimizes resource allocation, enhancing efficiency and productivity.
This dance of data and prediction, a harmonious blend of technology and intuition, is truly a spectacle. Predictive Analytics, with its power to pierce the veil of the future, adds a magical touch to the canvas of Artificial Intelligence. As the symphony plays on, the melody of Predictive Analytics leaves a lasting echo.
AI and Cyber Security
In the grand symphony of Artificial Intelligence, 'AI and Cyber Security' strikes a robust chord that reverberates with vigilance. Picture AI, a steadfast sentinel, vigilantly guarding the fort of digital data. It watches, learns, and acts, thwarting cyber threats with precision and agility.
Firstly, let's see AI as an advanced alarm system. It monitors data traffic, detecting anomalies like a hawk spots its prey. It swiftly raises the alarm, alerting us to potential cyber threats.
Secondly, AI turns into a skilled detective in the realm of cyber forensics. It meticulously examines cyber trails, sniffing out digital fingerprints left by hackers. Like a bloodhound, AI tracks down the source, aiding cybercrime investigations.
Moreover, AI transforms into a digital locksmith, strengthening our cyber defenses. It crafts complex encryption keys, creating virtually impenetrable digital safes. With AI, our sensitive data finds a secure haven, shielded from prying eyes.
Furthermore, AI dons the hat of a vigilant gatekeeper, controlling access to our digital domains. It keeps an eye on authentication, ensuring only authorized users gain entry. Thus, AI upholds the sanctity of our digital boundaries.
Lastly, envision AI as a tireless educator, spreading awareness about cyber threats. It helps us understand the digital dangers, arming us with knowledge and best practices. Indeed, with AI, we become informed citizens of the cyber world.
The narrative of 'AI and Cyber Security' adds a powerful layer to the symphony of Artificial Intelligence. It paints a picture of resilience, vigilance, and wisdom. The melody of AI and Cyber Security is a testament to our collective will to safeguard our digital sanctity.
Role of AI in Climate Change Mitigation
In the grand symphony of Artificial Intelligence, 'AI in Climate Change Mitigation forms a harmonious chord resonating with hope and transformation. Picture AI, a skilled artist, painting the canvas of our world with the colors of sustainability.
Strategic Climate Modeling: AI, like a master strategist, designs dynamic climate models. These models predict climate patterns, fostering informed environmental decisions.
Resource Optimization: Envision AI as a diligent manager, optimizing resources. It uses predictive algorithms, ensuring efficient usage and reducing wastage.
Renewable Energy Integration: AI is an adept electrician, integrating renewable energy into power grids. This integration boosts our reliance on green energy.
Climate Change Education: Imagine AI as an inspiring teacher, spreading climate change awareness. It uses engaging methods, imparting knowledge, and driving eco-friendly behavior.
Pollution Monitoring: AI transforms into a vigilant observer, monitoring pollution levels. It detects harmful emissions, enabling swift intervention and mitigation.
This narrative of 'AI in Climate Change Mitigation,' with its melody of hope and resilience, forms an inspiring chapter in the AI symphony. It depicts AI's pivotal role in combating climate change, striking a chord with our shared responsibility towards our planet. Indeed, this melody, rich with promise and transformation, captivates the audience.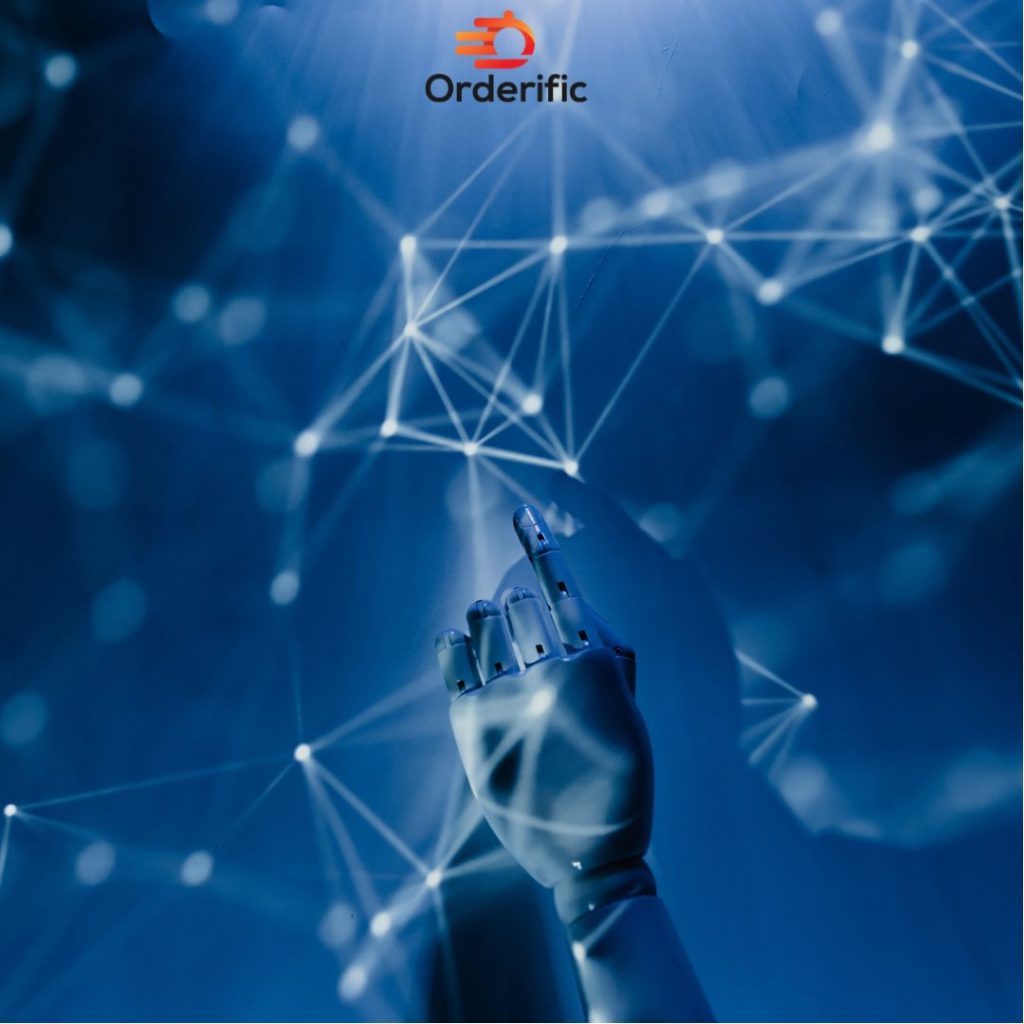 AI in Space Exploration
In the grandeur of the AI symphony, 'AI in Space Exploration' spins an enthralling tale. Picture AI as a skilled astronaut navigating the vast cosmos. It ventures into the unknown, carving a path through the star-studded space.
First, AI becomes our cosmic cartographer. Meticulously, it maps the universe, charting unknown territories in a celestial sea. It uncovers cosmic secrets, serving as a beacon in our quest for knowledge.
Second, AI transforms into a vigilant sentinel. It monitors our spacecraft, ensuring safe and efficient voyages. AI smoothly sails the cosmic seas like a seasoned sailor, expertly reading the astronomical weather.
Next, AI dons the hat of a dedicated researcher. It sifts through troves of astrological data, uncovering patterns and anomalies. Through this, AI paves the way for discoveries, enriching our understanding of the cosmos.
Moreover, AI steps into the shoes of a tireless explorer. With AI, our reach extends beyond human limits. It takes us on unforgettable journeys, traversing the universe's most remote corners.
Finally, AI serves as a bridge. It connects us with otherworldly realms, making interstellar communication a reality. With AI, we can whisper to the stars and listen to their ancient tales.
The role of 'AI in Space Exploration' adds another mesmerizing layer to the AI symphony. It encapsulates our quest for exploration, innovation, and discovery.
AI in Bar Management
In the intoxicating symphony of Artificial Intelligence, 'AI in Bar Management' composes an enthralling melody. Imagine AI as a seasoned bartender, expertly mixing drinks and setting the mood. It skillfully swirls data, concocting bespoke solutions for improved bar management.
Firstly, AI serves as a diligent inventory manager. As if conducting a meticulous stock-take, it keeps track of supplies. Every bottle counted, every cocktail garnish accounted for, ensuring smooth operations. With AI, no glass runs dry; no customer is left waiting.
Next, AI turns into a charismatic host. Much like a social butterfly, it tailors customer experiences. It anticipates preferences, recommends drinks and fosters an ambiance that feels homely. With AI, every visit becomes a memory, every customer a cherished guest.
Furthermore, AI transforms into an efficient scheduler. Like a master chess player, it strategically assigns tasks. It ensures optimal staffing, balances workloads, and maintains a harmonious workflow. With AI, the bar runs like a well-oiled machine, setting the stage for unforgettable nights.
Moreover, AI dons the hat of a savvy business analyst. It neatly arranges data, serving insights on a silver platter. It uncovers trends, predicts sales, and optimizes pricing. With AI, profit margins taste sweeter; business decisions become wiser.
Lastly, AI plays the role of a vigilant bouncer. It monitors activities, ensuring safety and compliance. With AI, order is maintained, rules are respected, and the spirit of enjoyment remains untainted.
The melody of 'AI in Bar Management' adds a unique flavor to the symphony of Artificial Intelligence. It paints a vivid picture of efficiency, customer satisfaction, and business growth.
The Power of Data Prediction
In the exhilarating dance of Artificial Intelligence, 'The Power of Data Prediction' shines as a mesmerizing solo act. Imagine AI, a proficient seer, weaving threads of data into a tapestry of envisioned futures. It sifts through the sands of information, unearthing gems of predictive insights.
First, picture AI as a seasoned meteorologist. It scans the horizons of data, forecasting patterns with accuracy. As the breeze of information blows, AI captures its essence, predicting market trends. It's akin to feeling the wind's direction.
Next, AI morphs into a vigilant sentinel. It stands on the watchtower of data, alert to subtle shifts. Like the quiet rustling of leaves, it detects anomalies, warning of potential risks.
Moreover, AI becomes a strategic game master. It studies the game board of data, anticipating the next move. Like a chess grandmaster, it predicts customer behavior, fostering personalized experiences. It's like playing a winning hand.
Finally, AI emerges as a wise counselor. It reads the patterns in the data, guiding decisions. Like a trusted adviser, it optimizes resources, enhancing efficiency. It's like having a roadmap.
In the symphony of AI, 'The Power of Data Prediction' emerges as a captivating solo. It symbolizes foresight, accuracy, and wisdom.
Securing Digital Frontiers
In the grand symphony of Artificial Intelligence, 'Securing Digital Frontiers' resonates as a powerful melody. Envision AI, a vigilant sentry, standing guard at the gates of our digital kingdom. With a keen eye, it scans the landscape, alert to the faintest trace of danger. Every data packet is inspected, and every access request is scrutinized. With AI, the safety of our digital frontiers still needs to be addressed.
Picture AI as a seasoned locksmith. Diligently, it forges robust encryption keys. Similar to unique signatures, these keys ensure our sensitive data stays in secure vaults. With AI, our digital treasures find their sanctuary.
Next, visualize AI as a digital guardian. It supervises data traffic, looking for anomalies like a shepherd watches over his flock. Swiftly, it detects irregularities, raising the alarm before harm can strike. With AI, we can sleep soundly, knowing our data is under the watchful eye of AI.
Then, AI morphs into an astute educator. It imparts wisdom about potential cyber threats, equipping us with precious knowledge. It's like we're students in a digital classroom, learning the best practices for safeguarding our digital realms. Thanks to AI, we become responsible netizens adept at protecting our digital frontiers.
Lastly, AI dons the hat of a bold cyber warrior. It fights off cyber threats, shielding our digital frontiers from breaches. It's like having a brave knight defend our castle. With AI, our digital boundaries remain unscathed.
'Securing Digital Frontiers' orchestrates a stirring narrative in the AI symphony. It paints a portrait of resilience, vigilance, and wisdom.
Green Solutions through AI
In the grand symphony of Artificial Intelligence, 'Green Solutions through AI' sings a hopeful tune. Imagine AI, a dedicated eco-warrior, combating the environmental crisis. Every calculated move furthers our journey toward sustainability.
Firstly, envision AI as a clever architect. It meticulously designs green buildings, optimizing energy consumption. Each stroke of its digital blueprint aligns with our sustainable goals.
Next, AI transforms into a vigilant caretaker. It monitors pollution levels, ensuring timely intervention. Like a hushed whisper in the wind, it nudges us towards swift action.
Furthermore, AI becomes an intelligent gardener. It optimizes irrigation, ensuring water conservation. Each drop saved contributes to the larger goal of sustainability.
Moreover, AI steps into the role of a wise resource manager. It innovatively manages waste, promoting recycling. Every piece of waste it repurposes reinforces our commitment to a sustainable lifestyle.
Lastly, AI becomes a persuasive storyteller. It educates us about the importance of green solutions. Each story it tells strikes a chord, inspiring us to adopt eco-friendly practices.
The melody of 'Green Solutions through AI' infuses the AI symphony with optimism. It sketches a promising image of a greener future, harmonizing our existence with nature.
AI: The New Space Navigator
In the grand symphony of Artificial Intelligence, 'AI: The New Space Navigator' strikes a riveting cadence. Picture AI, a seasoned cosmic voyager, expertly steering through the celestial sea. Every calculated navigation carves a trail through the star-lit realm, inviting us on an extraordinary journey.
Imagine AI as an intrepid explorer venturing deep into the cosmos. It boldly uncovers hidden celestial secrets, illuminating our understanding of this infinite expanse. As it dives further into the unknown, we're closer to the distant cosmic wonders.
Next, visualize AI as a celestial maestro. With unrivaled precision, it conducts the orchestra of starships and satellites. Every movement is synchronized, every trajectory calculated, ensuring harmony in the vast cosmic ballet.
Additionally, AI dons the hat of a skilled cartographer. Like a cosmic Columbus, it meticulously charts the labyrinth of galaxies, yielding a map of celestial territories. In doing so, AI is paving our way towards the farthest corners of the universe.
Furthermore, imagine AI as an astute communicator. It bridges the cosmic divide, fostering interstellar conversations. With AI, we can whisper to the distant stars and listen as they whisper back.
Lastly, AI serves as our beacon in the cosmos. It navigates through the darkness, guiding our vessels safely across the astronomical tide. We embark on epic voyages with AI, more confidently exploring the last frontier.
The 'AI: The New Space Navigator' melody adds a thrilling crescendo to the AI symphony. It embodies courage, discovery, and innovation.
Revolutionizing Hospitality with AI
In the grand symphony of Artificial Intelligence, 'Revolutionizing Hospitality with AI' sings an enticing tune. Imagine AI, a proficient maître d', transforming the hospitality sphere with finesse. It garnishes every experience with sophistication, leaving an indelible impression.
Firstly, picture AI as a thoughtful concierge. It anticipates guest needs, offering personalized services and unforgettable experiences. Each interaction, tastefully curated, makes every guest feel cherished.
Next, visualize AI as an adept chef. It stirs in various flavors, creating culinary masterpieces tailored to individual preferences. Every bite savored mirrors the comfort of home-cooked food.
Additionally, AI morphs into an efficient housekeeper. It ensures spick and span quarters, fostering a clean, cozy environment. Each corner tends to radiate warmth and comfort.
Furthermore, imagine AI as a knowledgeable tour guide. It unveils local secrets, enriching the travel experience. Every discovery it shares adds a chapter to the guests' travelogue.
Lastly, AI steps into the role of a vigilant security guard. It monitors the premises, ensuring guest safety. Every threat it mitigates reinforces the trust placed in the establishment.
The rhythm of 'Revolutionizing Hospitality with AI' adds a delightful note to the AI symphony. It encapsulates the transformative potential of AI, enhancing guest experiences and operational efficiency.
Conclusion
As we conclude our deep dive into 'Unlocking AI: The Power of Artificial Intelligence,' it becomes evident that the transformative essence of AI is unrivaled. This grand symphony of artificial intelligence has mesmerizing refrains, from space exploration to hospitality, echoing throughout diverse domains. AI breathes new life into everyday operations with its virtuoso performance, turning the ordinary into extraordinary. Consider Orderific, an AI-powered tool revolutionizing the restaurant industry. It streamlines tasks, boosts revenue, and fine-tunes user experience. In essence, Orderific makes life easier for restaurant owners and customers by embodying the magic of AI.Moreover, it's integrated with global leaders in POS systems and payment partners. To explore the Orderific journey, schedule a FREE DEMO today. The future is here, and it hums the harmonious melody of artificial intelligence.
FAQs
How is artificial intelligence transforming industries and daily life?
Artificial intelligence is revolutionizing industries by automating tasks, optimizing operations, enhancing customer experiences, and providing predictive insights.
What are the key applications of artificial intelligence in business and technology?
AI applications in business and technology include predictive analytics, process automation, personalized marketing, and cybersecurity.
What ethical considerations are associated with the use of artificial intelligence?
Artificial intelligence raises ethical issues such as data privacy, algorithm bias, job displacement, and misuse of technology.
How can businesses leverage artificial intelligence to enhance efficiency and decision-making?
Businesses can leverage AI for data analysis, automation of tasks, customer insights, and improved strategic decision-making.