For Asian Pacific Heritage Month, we're here to celebrate the enduring magic of our rich and unique cultural drink heritage. From matcha bubble teas to spicy Thai iced teas, there's an incredible history behind Asian American drinks that dates back generations.
These beverages are more than just delicious—they're a constant reminder of the importance of honoring our heritage and preserving what makes us special. Read on as we explore this amazing journey from traditional flavors steeped in history to modern globalized creations born from cross-cultural experimentation!
History of Asian American drinks and their significance
Asian American drinks have a rich and complex history, with a variety of different drinks serving important cultural and social purposes.
From boba tea to sake, these drinks have been used to celebrate everything from religious festivals to weddings and other important milestones. Green tea, along with other beverages, holds a profound association with traditional medicine and wellness customs, exemplifying the holistic essence of Asian American culture.
These beverages hold great significance in the Asian American experience, serving as a catalyst for community unity and a delightful refreshment on scorching days. They provide a distinct glimpse into this vibrant community's abundant diversity and richness.
Prominent Figures who have Influenced Asian American Drinks
Asian culture has left its mark on the diverse range of beverages cherished by Asian Americans today. Within this realm, several notable individuals have played pivotal roles in developing and evolving these delightful concoctions.
One such figure is Boba Guy founder, Andrew Chau. Chau's passion for blending traditional bubble tea with modern flavors earned him recognition within the beverage industry and has led to the popularity of his unique take on the drink. 
Another influential figure is David Tran, founder of Huy Fong Foods and the creator of Sriracha hot sauce. Tran's hot sauce has become a vital ingredient for many Asian American cocktails. It adds a spicy kick to drinks like the Bloody Mary. 
These individuals and others have made remarkable contributions to the world of Asian American drinks. They have inspired new flavor combinations and drawn from cultural traditions to create unique and delicious beverages.
Famous Asian American Drinks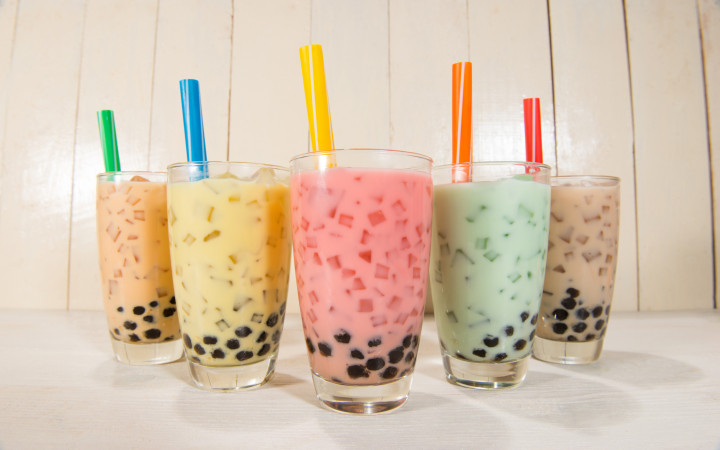 Cà Phê Sữa đá (Vietnamese Coffee)
Cafe Sua Da, also known as Vietnamese Iced Coffee, is a delightful and invigorating beverage that has captured the hearts of coffee lovers worldwide. This iconic Vietnamese concoction combines strong, dark-roasted Robusta coffee with sweetened condensed milk. Thus resulting in a rich and creamy flavor profile that's both bold and satisfying.
The coffee is brewed through a drip filter, which slowly infuses the condensed milk. This creates a harmonious blend of bitter and sweet. Served over a tall glass of ice, Cafe Sua Da offers a refreshing escape from the tropical heat. This makes it a favorite among locals and tourists alike.
Its unique taste and cultural significance have made it a symbol of Vietnamese hospitality. It is also an essential part of any authentic Vietnamese culinary experience.
Nuoc Mat coffee
Nuoc Mat is a unique and enchanting Vietnamese coffee that captivates coffee enthusiasts with its distinctive taste and preparation method. This extraordinary brew draws its name from the Vietnamese phrase "nuoc mat," which translates to "tears of joy."
The brewing process involves finely ground dark roast coffee beans, typically sourced from the Central Highlands of Vietnam, steeped in a drip-filter apparatus. As hot water slowly drips through the grounds, a rich, velvety coffee with hints of chocolate, nutty undertones, and a subtle floral aroma is born.
Nuoc Mat embodies the essence of Vietnamese coffee culture, encouraging slow sipping and appreciation of the delightful complexity within each cup. Thus providing coffee lovers with an experience that brings tears of joy to their eyes.
Thai Tea
Thai Tea is a delightful and unique beverage that originates from Thailand. It has captivated taste buds worldwide with its vibrant flavors and striking appearance. This iconic drink features a rich, creamy base made from strongly brewed Ceylon or Assam tea, sweetened with condensed milk and a touch of sugar.
The hallmark of Thai Tea lies in its brilliant orange hue. This is achieved by the addition of food coloring or natural ingredients like pandan leaves. Served over ice, this refreshing concoction offers a harmonious blend of sweet and slightly spiced notes. This makes it a perfect companion to balance the heat of Thai cuisine or enjoy as a satisfying treat on a hot day.
Whether sipped in bustling Thai street markets or savored in cafes globally, Thai Tea continues to enchant and delight tea enthusiasts with its irresistible allure.
Winter Melon Lime Iced Tea
Winter Melon Lime Iced Tea is a truly rejuvenating and revitalizing drink that masterfully blends the delicate sweetness of winter melon with the vibrant tang of lime. This exquisite iced tea is a beloved option on scorching summer days, providing a welcome relief from the oppressive heat.
The refreshing taste of winter melon complements the vibrant citrus tones of lime. This results in a perfectly balanced and revitalizing beverage. Served over ice, it delivers a delightful fusion of flavors that awaken the taste buds and leave a lingering sense of satisfaction.
Winter Melon Lime Iced Tea is a true delight for those seeking a revitalizing and cooling beverage. It can be enjoyed as a pick-me-up in the afternoon or as a refreshing accompaniment to a meal.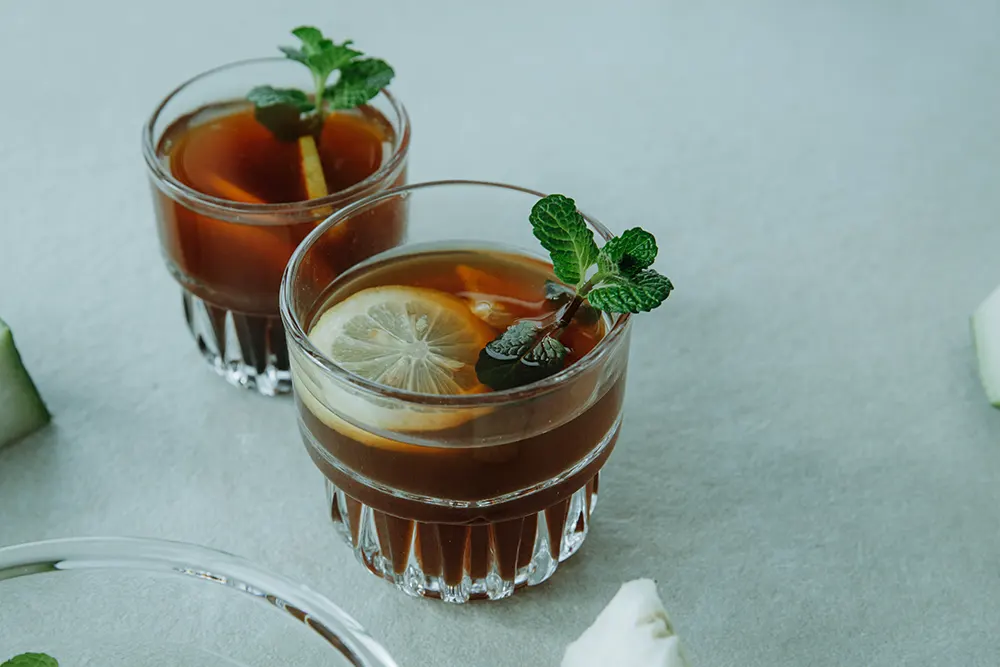 Conclusion
In conclusion, Asian American drinks, although unfamiliar to many, offer a unique and delightful experience. They contain the stories of thousands of generations of immigrants and the cultural norms shared throughout Asia. Such beverages remind us to appreciate what we have today and remember where we came from. As a result of modern fusion cuisine and our ever-growing population, some formerly strange drinks have become popular all around the world.
For this reason, during May's Asian Pacific Heritage Month let's honor the various cultures that have brought us these fusion drinks. Each drink conveys its own unique experience while connecting us to culture away from home. They are reminders that life can bring surprises when exploring strange new places or revisiting old ones.
So take a moment at the end of your day or week to relax and enjoy an interesting beverage while reflecting on its significance. Let us know in the comments what your favorite Asian American drink is! And follow Orderific for more informative blogs!
FAQs
Q. What are some popular and traditional Asian American drinks that showcase the fusion of Asian and American cultures? 
Ans. Bubble tea and Thai iced tea are popular Asian American drinks that blend Asian flavors with American-style beverages.
Q. Can you provide insights into the key ingredients or flavors that are commonly found in Asian American drinks? 
Ans. Asian American drinks often feature ingredients like matcha, boba pearls, lychee, coconut, and condensed milk. Thus offering a balance of sweetness and unique textures.
Q. Are there any unique or specialty drinks that are specific to certain Asian American communities or regions? 
Ans. Yes, Filipino communities may have Halo-Halo, a dessert drink, while Vietnamese communities enjoy Ca Phe Sua Da (Vietnamese iced coffee).
Q. Can you recommend some refreshing Asian American drink recipes or popular beverage choices to try for a taste of cultural diversity? 
Ans. Try a Vietnamese-style iced coffee, mango lassi, or a Japanese green tea lemonade for refreshing Asian American beverage choices.