Stepping into a bakery is a sensory delight. The warm aroma of fresh bread. The visual feast of delicately decorated cupcakes. The crumbly goodness of a just-baked cookie. Wrapped up in these mouthwatering experiences is the bakery's name, an embodiment of its personality. Are you setting up your bakery? The right name can be a game-changer. It can create a memorable identity, charm customers, and set you apart in the bustling bakery business. In this article, we savor a variety of creative bakery name ideas. From the sweet and cute to the chic and French, we knead them all together to help you rise in your quest for the perfect bakery name. Sit back, enjoy, and let the name journey begin!
Exploring Bakery Name Ideas
Embarking on the journey of 'Exploring Bakery Name Ideas' is like stepping into a treasure trove of creativity. It's an adventure that fills the air with aromas of fresh-baked bread and cinnamon-sprinkled pastries, all blending seamlessly with a palpable sense of anticipation. As the journey unfolds, it becomes more than just about finding a catchy name; it's about crafting an identity that resonates with the soul of the bakery.
Finding the Right Bakery Name
To find the right bakery name, one embarks on a compelling journey. Imagine walking through an enchanting forest of 'Flour Box Bakeries' and 'Doughy Delights.' Each step is a new flavor, a new scent. A chorus of 'Cupcake Nations' and 'Buttercup Bakeries' sings in the distance, their melody sweet and inviting.
Suddenly, you stumble upon a charming 'Gingerbread House'. It's quaint, memorable, brimming with character. Just around the bend, the 'Sweet Spot' beckons, its allure irresistible. You're drawn to its simple yet evocative appeal; it's a name that's hard to forget.
But the journey doesn't end there. 'City Bakery' looms on the horizon, its towering presence a testament to its urban and chic identity. Simultaneously, the quaint charm of 'Village Bakery' offers a soothing, rustic alternative.
As you traverse this forest of bakery name ideas, take note of each one. Consider their sound, their charm, their resonance. Do they speak to your bakery's soul? Do they serve warm, comforting tones or echo chic sophistication? Remember, your bakery name is not just a title; it's your first contact with your audience, the first taste of your bread's essence. Choose wisely as you continue on this journey.
Incorporating Themes and Concepts
In bakery, name ideas, themes, and concepts take center stage. Imagine a 'Charm City Cake' shop, enchanting patrons with its old-world charm and exquisite cakes. Or a 'Nutty Creations' bakery, delighting customers with its quirky, nut-infused treats. Suddenly, one catches a whiff of sweet surrender from 'Cupcake Nation,' a haven for cupcake lovers. The scent of freshly baked cupcakes lures one in, promising a world where fluffy, creamy goodness reigns supreme.
Further down the road, 'Doughy Delight' beckons. Its name crumbles in the mouth and melts on the tongue, echoing the sensations of biting into a divine doughy treat. Then, 'Cake Couture' comes into view. Its name resonates with sophistication, hinting at delicacies that are as much fashion statements as they are culinary delights.
In this quest for the perfect bakery name, your chosen themes and concepts can color your brand's identity. They can tantalize the senses, evoke emotions, and create memorable experiences. By artfully weaving these elements into the name, a bakery can transform from a mere place of business to a realm of sensory delights, a haven for indulgence, and a symbol of warmth and comfort. This is the power and potential of creative bakery name ideas. They can shape the character of a bakery, its soul, and its story.
Wordplay and Catchy Phrases
Delving into wordplay and catchy phrases in bakery name ideas is akin to discovering a hidden world of taste and creativity. Imagine a 'Cake Whisperer'; it instantly cajoles the senses with the promise of divine confections that seem to speak to you. On the other hand, the 'Pie Chart' bakery teases the intellect with its witty undertone, hinting at a playful approach to traditional pastries.
Then, the 'Bread Basket' emerges, conjuring images of fresh loaves nestled together, their heavenly scent permeating the air. Similarly, the 'Flour Box Bakery' makes one envision a treasure chest full of delectable baked goods. These bakery names are not just catchy; they create enticing mental pictures that appeal to all senses.
Venturing further, one encounters the 'Muffin Man'. The name is ripe with nostalgia, reminiscing childhood rhymes and cozy kitchen memories. The 'Cake Fairy' promises a sprinkle of magic in every bite, making one anticipate an extraordinary experience.
Wordplay in bakery names, therefore, adds an irresistible charm. A well-chosen pun or creative phrase can resonate with customers, making your bakery a memorable destination. Each name becomes a story, inviting patrons to become a part of your bakery's delicious narrative.
Reflecting Your Baking Style
The essence of your baking style can be encapsulated in the bakery's name. A 'Home Bakery' conveys the comfort and warmth of homemade goods. The aroma of freshly baked bread, wafting from the 'Bread Box', hints at a traditional approach to baking. On the other hand, 'Creative Cake' can hint at a modern, inventive approach, always pushing the boundaries of flavor.
'Flour Bakery' strikes a chord with the purists, focusing on high-quality, organic ingredients. 'Cake Lair' sparks intrigue, suggesting a hidden treasure trove of unique cake recipes waiting to be discovered. 'Charm City Cakes' resonates with those who appreciate artistry in baking, where every cake is a masterpiece.
For those with a flare for the exotic, 'French Bakery' conjures images of flaky croissants and sophisticated patisserie. Alternatively, 'Cookie Jar' brings back memories of childhood, promising a bite of nostalgia with every morsel. Hence, the name of your bakery can reflect your unique baking style, drawing in customers who resonate with your vision.
In the end, the right bakery name can mirror your chosen path in the baking business. It's a testament to your taste, style, and the unique experiences you promise your customers. As you continue to explore bakery name ideas, remember that your chosen name represents the heart and soul of your baking journey.
Local Touch and Community Connection
Incorporating a 'Local Touch and Community Connection' into your bakery name can make a powerful impact. Imagine a bakery named 'Village Bakery'. It evokes a sense of familiarity, making customers feel instantly at home. As they step through the door, the scent of freshly baked goods, reminiscent of local recipes, wafts through the air. It's a comforting aroma that binds the community, kindling a sense of shared identity.
Moreover, a name like 'City Bakery' resonates with urban dwellers, reflecting the energetic pulse of the city. With every bite, customers savor not just the baked delights, but also the city's unique flavor. Similarly, a bakery named 'Bread Basket' paints a picture of abundance, a tribute to the local farmers who cultivate the grain.
Additionally, a name like 'Charm City Cakes' projects a distinct personality, echoing the charm of its community. It's a name that celebrates the city's unique characteristics and creates a sense of belonging. As customers relish the delicacies, they also savor a slice of their city's heritage.
A bakery name that embodies local touch and community connection can foster stronger customer relationships. It creates a unique brand identity that customers can identify with and take pride in. This approach can turn your bakery from just a business into a local landmark, a symbol of community spirit.
Crafting a Memorable Brand Identity
In the realm of bakery business, crafting a memorable brand identity is an art form. It's a sensory experience that unfolds like a freshly baked croissant, each layer revealing a unique flavor. Imagine, if you will, the scent of warm bread wafting from a 'Home Bakery'. It speaks of comfort, of cherished recipes passed down generations. It invites customers into a world that tastes of nostalgia, of home.
On the other hand, the 'Creative Cake' bakery whispers of innovation. Its name makes a promise, a vow to push boundaries and redefine taste constantly. Each cake becomes a canvas, a testament to the baker's artistic spirit.
Meanwhile, the charm of a 'French Bakery' lies in its sophistication. The enchanting aroma of buttery, flaky pastries conjures images of Parisian streets, of quaint cafes by the Seine. It's an experience that transcends geography, connecting customers to a culture steeped in culinary excellence.
However, the 'Village Bakery' truly epitomizes community spirit. Its name reflects the rhythm of rustic life, of local flavors. It becomes more than a bakery; it becomes a symbol of community, shared memories, and stories baked into every loaf.
In essence, crafting a memorable brand identity lies not just in the bakery's name but in the experience it promises. Each name becomes a story, an invitation to embark on a culinary journey. It's the first step towards forming a lasting bond with customers, a signature recipe for success in the bakery business.
Establishing a Strong Brand Presence
A strong brand presence starts with a compelling bakery name, your first handshake with the world. Picture 'Bread & Butter,' a name simple yet evocative. Instantly, one visualizes golden slices of fresh bread, slathered in creamy, melting butter. The name, a delight to the senses, is a snapshot of the bakery's essence.
Next, visualize 'Cupcake Heaven.' It promises a paradise for cupcake lovers, teases the taste buds, and evokes a sense of anticipation. This anticipation, a silent conversation between the bakery and its patrons, reinforces the brand's presence.
Then there's 'The Doughy Donut.' A name that rolls off the tongue, playful and inviting. It paints a picture of soft, fluffy donuts, their sweetness lingering on your palate. Combined with a catchy name, this imagery crafts an unforgettable brand image.
Lastly, imagine 'The Patisserie.' It radiates sophistication, transporting you to chic French cafes and piquing your culinary curiosity. Such names, unique and evocative, create a strong brand presence, ensuring your bakery is not just another shop but a destination.
The right bakery name can enhance your brand presence, making it a beacon in the bustling bakery landscape. It's your bakery's unique fingerprint, a delicious blend of its character, spirit, and offerings.
Consistency in Branding Elements
Consistency is key in the world of branding. Picture the uniformity of 'City Bakery' shops, each echoing the bustling atmosphere of urban life. Glistening pastries, displayed in similar fashion across all outlets, create a familiar setting for customers. The aroma of freshly baked loaves, a signature of city bakeries, permeates every corner, crafting a seamless brand experience.
Imagine walking into any 'Village Bakery'. Instantly, rustic interiors, wood accents, and vintage furniture paint a consistent picture. This consistency, subtly reflected in the bakery's name, resonates comfort and familiarity.
Now, visualize 'Charm City Cakes'. Here, each cake mirrors the unique charm of its community. Consistent elements in cake designs, reflecting local cultural nuances, position the bakery as a local landmark.
In essence, consistency in branding elements across all bakeries helps to strengthen brand identity. It fosters a sense of trust, making customers feel at home, no matter which bakery they visit. This element of familiarity, intertwined with unique bakery name ideas, serves as a powerful tool for bakeries to stand out in a crowded market.
Invoking Emotions and Memories
Invoking emotions and memories through bakery names is akin to baking a bread of nostalgia. Imagine 'Grandma's Kitchen', a name brimming with warmth and love. It instantly transports one back to childhood, to cherished memories of grandma's home-baked delicacies. Every bite carries a hint of nostalgia, a taste that lingers like the sweet memories of yesteryears.
Another name, 'Bakery Lane', conjures up images of a quaint, cobblestone street lined with bakeries. The scent of fresh pastries wafting in the air evokes a sense of familiarity, a link to a simpler time. It's a sensory journey through memory lane, guided by the alluring aroma of baked delights.
Then, there's 'Bread and Butter', a simple yet evocative name. It appeals to the universal memory of comfort food, enclosing one in a blanket of warmth and happiness. Each bite is more than just a feast for the taste buds; it's a celebration of shared experiences, of stories told and retold over warm bread and melting butter.
In essence, bakery names have the power to evoke emotions and memories, connecting customers to the bakery on a deeper, more personal level. They weave a tapestry of shared experiences, triggering memories, and invoking emotions with every bite. This unique power transforms the bakery from a mere place of business to a realm of sensory delights, a haven for indulgence, a symbol of warmth and comfort.
Creating Visual Branding Elements
Creating visual branding elements for a bakery goes beyond mere aesthetics. It's an immersive experience, a journey into the heart of the bakery's brand identity. Picture, for instance, the logo of 'Bakery Lane'. It encapsulates the quaint charm of a cobblestone street, an ode to simpler times.
A clever play of pastel shades twirls into the logo, evoking images of buttery pastries and warm loaves. Meanwhile, 'Charm City Cakes' employs a palette reflecting its community's vibrant charm. Bright, welcoming colors dance on the logo, a visual treat that resonates with the bakery's unique character.
Then, there's the crisp, clean font of 'The Patisserie', radiating sophistication. It's a subtle whisper of Parisian chic, a promise of culinary excellence. The bakery's brand identity unfolds through these visual elements, a sensory experience that engages, enchants, and endears.
In essence, the artful blend of colors, shapes, and typography crafts a visual symphony. It tells a story, weaving the essence of the bakery into a cohesive visual narrative. This form of brand storytelling enhances the bakery's brand presence and deepens the emotional connection with its patrons. Therefore, a carefully curated visual identity becomes the bakery's signature, a testament to its taste, style, and spirit.
Testing and Feedback for Impact
Testing and feedback are pivotal in shaping a bakery's brand identity. It's a journey of refinement, where each step brings the bakery closer to its perfect brand image. Imagine the thrill of unveiling a potential bakery name to a focus group. The anticipation hovers in the room, as palpable as the scent of freshly baked bread.
Witness their reactions, the spark of recognition, or the furrowed brows of confusion. Each reaction is a breadcrumb, leading the bakery down the path of refinement. Note their suggestions. Perhaps 'The Doughy Donut' sounds too informal, or 'Charm City Cakes' needs to capture the bakery's essence.
Next, envision the process of gathering feedback from loyal customers. Their input, steeped in shared experiences and emotional connections, proves invaluable. 'Grandma's Kitchen' resonates more with their memories, or 'Bakery Lane' evokes a sense of nostalgia.
Ultimately, testing and feedback serve as a litmus test, gauging the impact of bakery name ideas on potential customers. It's a dance of trial and error, a dialogue between the bakery and its customers. This iterative process, though time-consuming, ensures the bakery's name strikes the right chord, resonating with customers and creating a memorable brand identity.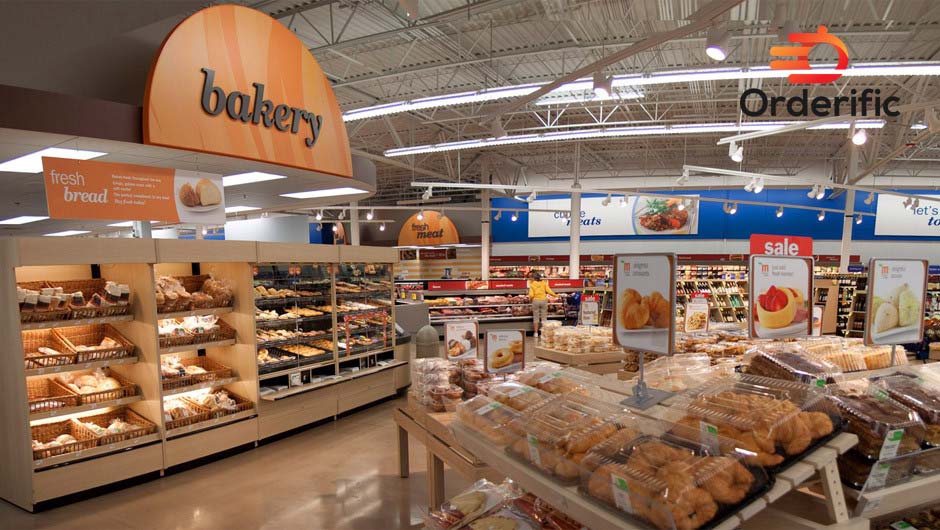 Unleashing Creativity for Success
Unleashing creativity is akin to setting a symphony in motion. Like a master baker, it starts with imaginative bakery name ideas, ripe with potential. Each concept is kneaded with care, attention, and detail. The process unfolds gradually, mirroring the patience required in perfecting a sourdough loaf.
At the heart of this creative endeavor lies 'Bread & Butter,' a name simple, yet brimming with sensory delight. It evokes warm, comforting imagery of fresh bread slathered in melting butter. Then, there's 'Cupcake Heaven,' a paradise for sweet-toothed patrons, teasing taste buds and stoking anticipation.
Further along this journey unfolds 'The Doughy Donut,' a playful, inviting name. It promises a taste of fluffy sweetness, an unforgettable flavor lingering on the tongue. Amid this creative ensemble, 'The Patisserie' stands out, radiating Parisian chic and enticing culinary curiosity.
In essence, unleashing creativity in naming your bakery is a balance of art and science. It's a continuous exploration, a journey of discovery. It's about creating a unique identity that resonates with customers, forms lasting connections, and ensures lasting success in the bakery landscape.
Standing Out in the Bakery Market
Standing out in the bustling bakery market is an art form akin to the delicate process of kneading dough. Each bakery is a canvas, taking form under the careful guidance of the baker's vision. Picture, for instance, 'The Artisan Loaf'. Its name sings of craftsmanship, of time-honored techniques, a harmony of tradition, and innovation.
The warm scent of fresh bread becomes a beacon, drawing customers in and setting 'The Artisan Loaf' apart in a crowded market. A bite of their signature loaf is a sensory delight, a testament to the bakery's unique appeal.
Next, consider 'Sweet Sensations', a bakery that promises an explosion of flavors. Its name evokes images of decadent pastries, of sweet indulgence, crafting a strong, memorable brand image. The allure of 'Sweet Sensations' lies in its promise to tantalize taste buds, a promise echoed in each of its creations.
Lastly, imagine the charm of 'Vintage Patisserie'. Its name is a dance of nostalgia, transporting customers back to a simpler time. The evocative name, coupled with the timeless appeal of its offerings, carves a distinct niche for 'Vintage Patisserie' in the market.
In essence, standing out in the bakery market is about crafting a unique identity that resonates with customers and leaves a lasting impression. It's a delicate balance of name, experience, and promise, a recipe for success in this competitive landscape.
Evoking Curiosity and Interest
Evoking curiosity and interest is a delightful dance, much like the swirl of frosting on a cupcake. Imagine stepping into 'Whisked Away', a bakery name that intrigues instantly. The name hints at a culinary adventure, inviting patrons to surrender to the allure of freshly baked delights.
Each visit stirs curiosity, kindling a joyous anticipation. The scent of warm bread, the sight of fluffy pastries, and the taste of sweet indulgence – each element beguiles the senses. Yet, it's in the name, 'Whisked Away', where the magic truly lies. It evokes a sense of wonder, painting vivid images of bakers whisking batter and kneading dough.
In this sensory symphony, the bakery's name serves as the conductor, orchestrating a captivating brand experience. It's more than just a label; it's a narrative in itself. Intrigue and interest intertwine, forming the bakery's unique identity, and inviting customers to partake in its narrative.
In essence, the art of evoking curiosity and interest lies in the power of a bakery name. It sets the stage for a story yet to unfold, a promise of savory journeys and sweet discoveries. It crafts a narrative that echoes in the hearts of patrons long after their visit, turning every bite into a timeless memory.
Building Customer Loyalty
Building customer loyalty is akin to baking a perfect loaf of bread. Picture a bakery, 'Heartfelt Delights', whose name resonates with its patrons. The bakery's warm, inviting ambiance and the delicious scent of freshly baked bread captivate the senses.
Every visit becomes a melodic symphony of sensory experiences. The sight of flaky pastries and the sound of a bustling oven set the stage. The taste of a perfect croissant seals the deal, transforming first-time visitors into loyal customers.
Just like the bakery's name, 'Heartfelt Delights', customer loyalty can't be bought; it must be earned. It's the shared smiles, the friendly greetings, and the personal touches that foster a sense of belonging.
Every customer feels valued, appreciated, and, most importantly, remembered. This emotional bond, reinforced with each visit, is the yeast that makes customer loyalty rise. It's a connection that transcends transactional relationships, turning customers into brand advocates.
In essence, building customer loyalty is an art form as delicate and nuanced as the process of baking bread. It requires patience, attention to detail, and a genuine love for one's customers. This love, baked into every loaf, keeps customers coming back for more.
The Art of Storytelling Through Names
'The Art of Storytelling Through Names' is an enchanting journey through the power of words. Each bakery name is a narrative, a tale spun with creativity and passion. Picture, for instance, 'The Doughy Donut.' It sparkles with playful imagery, painting deliciously inviting scenes in the mind.
Next, savor the inviting charm of 'Cupcake Heaven.' It's a compelling promise, a name that sings of sweet delights and joyous indulgence. Then, the allure of 'Grandma's Kitchen' draws you in. Its warm, nostalgic vibes evoke cherished memories, pulling at heartstrings with a gentle tug.
In this tapestry of names, each thread tells a story. It's a dance of words and emotions, a melody that resonates with customers. Sensory experiences intertwine, crafting a symphony of flavors, aromas, and textures.
In essence, 'The Art of Storytelling Through Names' is a testament to the power of language. It's a narrative crafted with love, served warm from the oven of creativity. The art of naming a bakery is a balance of innovation and tradition, a delicate balance that creates lasting impressions.
In this craft, words wield magic. They stir emotions, evoke memories, and build connections. Ultimately, storytelling through names becomes the heart of a bakery's identity, the yeast that makes it rise above the rest.
Securing Trademarks and Legal Considerations
Securing trademarks and navigating legal considerations is akin to kneading a perfect dough. Picture 'The Artisan Loaf' ensuring its name bears no resemblance to existing bakery brands. With every search, legal clarity unfolds, much like the transformation of flour under the baker's skilled hands. It's a journey marked by anticipation, a dance of due diligence and legal acumen.
Next, imagine 'Sweet Sensations' filing for a trademark, a crucial step to safeguard its unique identity. As meticulous as crafting a delicate pastry, this process reinforces the brand's protection. Here, legal expertise blends seamlessly with the bakery's vision, crafting a robust defense against potential infringements.
Finally, as 'Vintage Patisserie' navigates legal obligations, the business's essence remains unaltered. Like a well-baked loaf, the bakery's identity emerges stronger, reinforced by its secured name. Every legal hurdle crossed strengthens the bond between the bakery and its customers, fostering trust and paving the way for long-term success.
Securing trademarks and addressing legal considerations is an integral part of a bakery's journey. It's a dance of patience, precision, and legal prowess, much like the art of baking itself. Embracing this process, just like perfecting a recipe, enhances a bakery's identity, ensuring its name remains as unique and memorable as its offerings.
Exploring the Role of Cultural and Geographical Influences
Exploring the role of cultural and geographical influences in bakery names is an adventure in itself. Imagine 'French Flourish,' a name that whispers of romantic Parisian streets. This name paints a picture of transporting patrons to France with every bite.
Next, ponder 'Mediterranean Morsels'. Its name echoes the warmth of the Mediterranean sun and the rich tapestry of its cultures. A hint of Greek, a splash of Italian – the name alone is a cornucopia of flavors. Now, consider 'New York Bagels'. A simple name, yet one that resonates with the hustle of the city.
Its name promises a piece of the Big Apple with every bagel. This journey uncovers how locales and cultures shape bakery names. It highlights the compelling dance between geography, culture, and flavor. This exploration is a testament to the power of cultural and geographical influences.
It showcases how a name can capture the spirit of a place, creating a bridge between the bakery and its patrons. This bond, forged in shared experiences and cultural connections, is the yeast that makes a bakery rise above. It's a dance of flavors and memories, kneaded into each loaf, that makes a bakery truly memorable.
The Power of a Brand Story
'The Power of a Brand Story' is a captivating exploration of narrative's profound impact. Picture a bakery, 'Crumbs & Whisk'. Its name whispers tales of dedication, of hours spent crafting perfect pastries. Each word resonates with passion, igniting sensory delight.
Imagine the warm aroma of fresh bread. The enticing scent paints a vivid narrative, transporting patrons to an artisan kitchen. Each crumb tells a tale, whispering secrets of time-honored techniques.
These elements weave together, crafting 'Crumbs & Whisk's unforgettable brand story. It's a narrative steeped in authenticity and love. Each chapter celebrates the bakery's journey from humble beginnings to a cherished community gem.
In essence, a brand story is more than a narrative. It's the soul of 'Crumbs & Whisk', radiating warmth and passion. This powerful narrative becomes a bridge, connecting the bakery with its patrons.
From first-time visitors to loyal customers, each individual becomes part of 'Crumbs & Whisk's evolving story. This connection, fostered through shared experiences, is the yeast that makes a brand story rise. It's a symphony of shared memories, kneaded into every loaf, that truly defines the power of a brand story.
Conclusion
In the bustling world of bakeries, finding unique and evocative bakery name ideas is akin to crafting a signature recipe. As we've explored in "Creative Bakery Name Ideas: Crafting the Perfect Brand Identity," the right name teases the senses, tells a captivating story, and leaves an unforgettable impression. It's an artful blend of creativity and customer insight, kneaded with attention and baked to perfection. Just like the delightful aroma of freshly baked bread, a well-chosen name draws customers in, making them part of your bakery's story. As you embark on this exciting journey, remember the value of customer feedback and the importance of legal considerations. For bakery owners seeking to streamline operations while enhancing customer experiences, consider Orderific, a solution seamlessly integrating with leading POS systems and payment partners. For more information on Orderific, schedule a FREE DEMO today.
FAQs
How important is the name for a bakery?
The name is crucial as it creates the first impression, reflects the bakery's identity, and attracts potential customers.
Can I change my bakery's name after it's established?
Yes, you can change your bakery's name after it's established, but it may impact your brand recognition.
Should my bakery name directly mention baked goods?
While it's not mandatory, having baked goods in your bakery name can immediately convey what your business offers.
What are some popular bakery name themes?
Popular bakery name themes often revolve around sweet, dough, bread, cakes, pastries, and artisanal baking terms.
How can I make sure my bakery name is unique?
To ensure your bakery name ideas is unique, conduct thorough online research, check domain availability, and verify trademark registration.
Should I consider local culture in my bakery's name?
Yes, incorporating local culture can make your bakery feel more familiar and appealing to the local community.