Welcome to the vibrant world of bars and pubs, filled with laughter, camaraderie, and a delectable array of drinks. Imagine stepping into a bustling pub, the air thick with conversation, the clink of glasses, and the aroma of craft beer. Or, envision yourself nestled on a bar stool, the hum of a downtown cocktail bar in your ears, the taste of a meticulously crafted cocktail on your lips. In these lively social venues, your senses come alive, each drink tells a story, and every patron has a tale to share. This article delves into the heart of these establishments, comparing and contrasting the worlds of bars and pubs and helping you navigate these cornerstone entertainment spaces of cities like New York, Los Angeles, and Washington, DC. So sit back, relax, and journey with us through the historic sites of bar and pub culture.
What Is a Bar?
In its simplest form, a bar is a haven for social gatherings and shared experiences. It's a world where patrons, perched on comfortable bar stools, revel in the intricate dance of bartenders crafting classic cocktails. A place where the soft, welcoming glow of low-hanging lights reflects off gleaming surfaces, highlighting the array of alcoholic beverages on offer.
Here, the air vibrates with the rhythmic pulse of music, punctuated by laughter and the occasional cheer from a corner where a sports bar could broadcast the night's big game. The scent of fresh limes, muddled mint, and the rich aroma of aged whiskey fills your senses, drawing you deeper into the experience.
In the heart of bustling cities like New York, Los Angeles, and Washington, DC, bars provide a sanctuary offering respite from the day's hustle. Whether it's a hip downtown Houston bar or a quaint wine bar on Main Street, each holds its unique charm and story.
Craft beer enthusiasts, cocktail lovers, and wine connoisseurs all find home within these venues. As patrons explore the carefully curated drink menu, they know they're not just tasting a beverage but partaking in a rich, shared tradition. Welcome to the timeless world of bars – a world that encapsulates the essence of camaraderie, celebration, and relaxation.
What Is a Pub?
A pub, short for public house, is much more than just another venue for alcoholic beverages. Stepping into a pub, you're welcomed by a warm, familial ambiance. The air is filled with a harmonious blend of aromatic craft beers and hearty foods. Lit by the comforting glow of rustic lamps, wooden tables, and stools invite patrons to settle in.
Engaging conversations and hearty laughter echo off the historic walls, adding to the venue's charm. In the background, the soft hum of traditional music completes the authentic pub experience. Staunch sports fans congregate around the screens in sports pubs, their cheerful roars resonating during game nights.
Each pub holds a treasure trove of stories, from Irish pubs in New York City to those found on the quaint Main Streets of small towns. Regular patrons and first-time visitors share this space, fostering a sense of community. The pub, a cornerstone of social life, transforms an ordinary evening into an experience steeped in local culture and tradition. So, whether you're a craft beer enthusiast or someone seeking a slice of community life, the pub offers a charming retreat from the bustle of daily life. Welcome to the world of pubs – a world of camaraderie, authenticity, and rich heritage.
The Origin Story: Tracing the Roots of Bars and Pubs
We must journey back in time to trace the roots of bars and pubs. Picture a cozy tavern in old England, filled with the hum of community chatter. Fast forward to the dynamic cocktail bars of Prohibition-era America, hidden behind inconspicuous doors in bustling cities. The evolution of bars and pubs is as rich and complex as the alcoholic beverages they serve.
From the humble taverns of yore, the public house has morphed into various establishments. On one end, you have the traditional pub. A world steeped in local culture and history, where patrons sip craft beer and savor hearty meals amidst the echoes of engaging conversations and hearty laughter. Contrast this with the modern bar scene of downtown Houston or New York City.
Craft cocktails are the order of the day, meticulously mixed by expert bartenders. The atmosphere is hip and vibrant, pulsating with the rhythm of music and the clink of cocktail glasses. Whether in a wine bar in Los Angeles or an Irish pub in New Orleans, the essence of bars and pubs remains the same: a place for community, conversation, and a good drink.
The Birth of Bars
The genesis of bars takes us back to when these spaces were more than just a venue for libations. They were the heart of social gatherings, the stage for shared experiences. Stepping into an early bar, patrons were greeted by a symphony of sounds, from the rhythmic clinking of glasses to the soft murmur of hushed conversations. The air was tinged with the alluring scent of alcohol – a compelling blend of fermented grains, ripened fruits, and aged spirits.
Eyes were drawn to the rows of bottles, their contents varying in hues from amber to translucent. Low-hanging lights in these dimly lit establishments cast a warm glow, reflecting off the gleaming bar counter. Patrons found comfort on rustic bar stools, conversations flowing as freely as the drinks.
From the bustling streets of New York to the quaint lanes of small towns, bars began to hold sway. They became sanctuaries amid urban chaos, a refuge for those seeking camaraderie over a shared drink. Whether in a sports bar during the exhilarating climax of a game or a downtown cocktail bar serving up classic concoctions, the magic of bars was inescapable. This was the birth of bars, a significant chapter in the vibrant narrative of bars and pubs.
The Evolution of Pubs
Pubs, a symbol of community spirit, have evolved in leaps and bounds over the centuries. Initial patrons were often weary travelers seeking respite and a warm meal. Over time, the focus shifted from sustenance to socializing. Pubs morphed into lively centers for community gatherings, brimming with the buzz of conversation and shared experiences.
The aroma of hearty meals and craft beers fills the air, drawing patrons in. The soft glow of rustic lamps casts a welcoming light on worn wooden tables and stools. The cheerful banter of locals, the passionate cheers of sports enthusiasts, and the harmonious hum of music all contribute to the alluring atmosphere.
Each tells a tale, from traditional Irish pubs in New York City to local watering holes on the quaint Main Streets of small towns. A pub isn't just a venue for alcoholic beverages; it's a microcosm of community life steeped in history and local culture. Regular patrons and first-time visitors come together, sharing stories and laughter over pints of beer. So, whether you're savoring a craft beer or enjoying a hearty meal, a pub offers a charming retreat from the bustle of daily life. Welcome to the world of pubs – a place of camaraderie, authenticity, and rich heritage.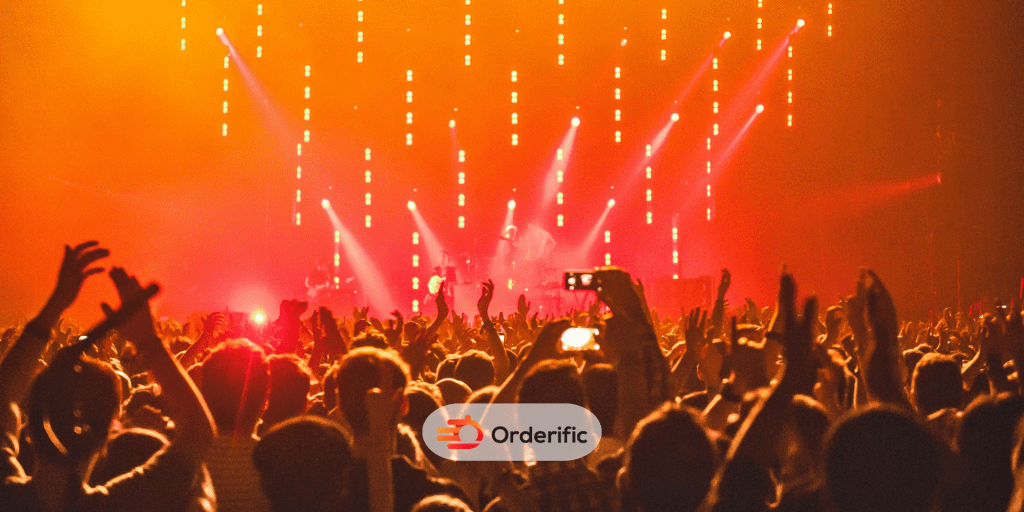 Stepping Inside: The Atmosphere of Bars and Pubs
The atmosphere within bars and pubs is nothing short of enchanting. As you step inside, a wave of warmth washes over you, beckoning you into a world of lively conversations and high spirits. The soft murmur of patrons gathered around tables fills your ears. Each corner of the room hums with life, the air thick with laughter and the clink of glasses.
In bars, the rhythmic pulse of music fills the air, and the bass notes resonate within your chest. Subtle hints of citrus and mint waft through the room, a tantalizing prelude to the meticulously crafted cocktails that await. Dim, low-hanging lights cast a warm glow, reflecting off the polished bar counter and gleaming array of alcoholic beverages. The atmosphere is more electric downtown, where patrons sway to the beat on dance floors, their laughter echoing off the walls.
Meanwhile, pubs offer a distinctly homely ambiance. The hearty aroma of food mingles with craft beer's rich, malty scent, creating an irresistible allure. The rustic charm of wooden tables, the soft glow of lamps, and the familiar hum of traditional music lend an authentic touch. Whether it's an Irish pub on a bustling New York City street or a quaint tavern in a small town, the atmosphere is always welcoming and charming.
The Social Hub: Atmosphere in a Bar
Bar atmospheres are dynamic, pulsating with life and energy. As you step through the door, a wave of sounds greets you – the clinking of glasses, the soft hum of convivial chatter, and the rhythmic beat of music. It's a place where light dances off mirrored surfaces, reflecting the vibrant colors of cocktails. The scent of exotic spirits mingles with the subtle aroma of citrus fruits and spices – a sensory symphony tantalizes the palate.
In downtown bars, the vibrant tempo escalates. Patrons move, caught in the rhythm, on dance floors illuminated by flickering lights. Laughter and lively conversations fill the air, creating a tapestry of shared stories and memories. On bar stools, people find comfort, their faces bathed in the warm glow of low-hanging lights. The atmosphere here is electric but welcoming, a delightful blend of relaxation and vitality.
Whether it's a chic cocktail bar in Los Angeles, a sports bar in Washington, DC, or a wine bar tucked away on Main Street, each establishment pulses with its unique beat. As patrons gather, each bar transforms into a social hub – a space defined by shared experiences, camaraderie, and, of course, the taste of finely crafted alcoholic beverages. Bars, indeed, are where the heart of the night resides.
The Community Centre: Ambiance in a Pub
Stepping into a pub, you're immediately enveloped in an ambiance steeped in warmth and familiarity. The air, thick with the rich aroma of craft beer, teases your senses. Meanwhile, the hearty scent of homecooked meals wafts from the kitchen, tantalizing your palate. Soft, golden light filters through the room, casting a welcoming glow on the rustic wooden furniture. Each piece, worn with age, whispers tales of shared laughter and convivial evenings.
Against this backdrop, the harmonious hum of conversation fills the room, punctuated by the occasional hearty laughter. Regular patrons, their faces lit by the soft glow of the lamp, share tales and jests. Each story, a masterpiece in its own right, adds another thread to the intricate tapestry of the pub's rich history.
A traditional song plays softly in the corner, its familiar tune weaving seamlessly into the tapestry of sounds. Its rhythm, a comforting pulse, resonates with the heartbeat of the pub – steady, warm, and inviting. Whether it's an Irish pub in New York City or a local watering hole on Main Street, the essence remains consistent. Pubs are more than just venues for drinks – they're community centers where shared stories, laughter, and camaraderie transform an ordinary evening into a cherished memory.
Liquid Gold: Drink Selections in Bars and Pubs
As you step inside the world of bars and pubs, your senses are awakened by an array of enticing drink selections. These diverse beverages, crafted meticulously from time-honored recipes, are crucial in defining these establishments. The clinking of glasses, the sight of golden liquids poured with precision, and the rich aroma of various spirits create an intoxicating symphony.
In bars, sophistication comes alive in the form of craft cocktails. Expert bartenders, their hands a blur, mix, stir, and shake to create exquisite drinks that delight the taste buds. The enticing array includes everything from classic concoctions to inventive creations. Meanwhile, the wine selections range from robust reds to delicate whites, satisfying the palate of any wine connoisseur.
On the other hand, pubs are renowned for their selection of craft beers. From frothy pints of amber ales to the deep, earthy tones of stouts, each glass reflects the pub's dedication to quality. The appreciation for these brews is palpable, seen in the patrons' contented smiles and heard in their lively conversations.
Whether you're a cocktail lover, a wine connoisseur, or a craft beer enthusiast, bars and pubs offer a vibrant palette of beverages. Each drink tells a story, inviting you to partake in a shared tradition rooted in camaraderie, celebration, and a love for good booze.
Cocktails and More: Drink Variety in Bars
In the vibrant realm of bars, the cocktail reigns supreme. Engaging all your senses, the captivating art of mixology unfolds before your very eyes. Expert mixologists, their hands a blur, shake, stir, and pour with precision. Each movement is a dance, culminating in a symphony of flavors. You'll find a rich palette of classic and innovative cocktails on offer.
Experience the timeless sophistication of an Old Fashioned as the subtle notes of bourbon and bitters intertwine. Alternatively, surrender yourself to the tropical allure of a Pina Colada, where rum meets coconut and pineapple. Perhaps you'd prefer the refreshing zing of a Mojito, with its crisp, minty undertones harmonizing with lime and white rum.
Furthermore, bars cater to the refined palate of wine connoisseurs. The wine list reads like a world tour, inviting you to savor robust reds, delicate whites, and charming rosés. As you sip, savor the nuanced flavors, each telling a tale of its unique terroir.
In bars, the experience is more than just indulging in a drink. It's a sensory journey where camaraderie, shared stories, and finely crafted beverages unite. Bars embody the essence of nightlife, transforming an ordinary evening into a memorable soiree.
Ales and Stouts: Beverage Choices in Pubs
Entering a pub, your senses are immediately enveloped by craft beers' rich, malty aroma. Each sip carries a story, a testament to time-honored brewing traditions. As the frothy head of an amber ale meets your lips, the nuanced flavors of malt and hops dance on your palate. Alternatively, delve into the deep, robust world of stouts. These darker brews, with their earthy tones and creamy textures, offer an equally rewarding experience.
The pub's chalkboard showcases a rotating selection of local and imported brews on any given day. This ensures that every visit presents a new opportunity to discover and savor diverse beers. Yet, it's not just about the ale or stout in your hand. The joy of a pub extends beyond the beverage itself. It's about the shared laughter, the engaging conversations, and the warmth that fills the room as regular patrons and first-time visitors come together.
So, whether you're a craft beer novice or a seasoned connoisseur, pubs offer a treasure trove of experiences. It's a place where each glass brims not just with quality brews but with camaraderie, authenticity, and the enduring charm of community spirit. Welcome to the world of pubs – where good times and great beers are always on tap.
Conclusion
Navigating the vibrant world of bars and pubs is truly an immersive experience. Each step within these establishments paints a vivid tapestry of shared laughter, captivating flavors, and lasting camaraderie. From the pulsating energy of bars to the warm, heartening ambiance of pubs, these social hubs serve as a testament to the enduring allure of community spirit. As Orderific continues to digitize and enhance this authentic experience, it not only eases the operational burden for restaurant owners but also amplifies the customer experience. For the love of bars and pubs and the ease of seamless transactions, schedule a FREE DEMO with Orderific today and embark on a journey that blends tradition with innovation, ensuring increased revenue, better control, and a superior user experience.
FAQs
How do bars and pubs differ regarding atmosphere, menu offerings, and overall experience for patrons?
Bars offer a lively, energetic atmosphere with various cocktails, while pubs provide a cozy, homely ambiance focusing on craft beers.
What key factors contribute to the success of a bar or pub, both in terms of attracting customers and maintaining a loyal clientele?
Key factors include a welcoming atmosphere, diverse drink selection, quality customer service, and engaging events to foster community.
Can you provide examples of unique or themed bars and pubs worldwide that offer visitors distinctive experiences?
Examples include the Icebar in Stockholm, the Hobbit-themed Green Dragon Pub in New Zealand, and the underwater Subsix in Maldives.
How have bars and pubs adapted to changing social trends and regulations, such as the rise of craft beer, increased focus on food offerings, and the impact of smoking bans?
Bars and pubs have adapted by expanding their drink and food menus, hosting themed nights, and creating outdoor smoking areas.