Welcome to the bustling bar scene of Pennsylvania, a treasure trove of eclectic nightlife experiences just waiting to be explored. From the cosmopolitan cocktail lounges in Philadelphia to the rustic, historic taverns in Gettysburg, the Keystone State offers a mix of venues that are as diverse as they are engaging.
Each bar tells its own unique story, steeped in the rich tapestry of Pennsylvania's history and culture. Whether you're a fan of craft beers, fine wines, or innovative cocktails, there's a spot for you. So come along, let's uncover these nightlife gems and dive headfirst into a world of vibrant entertainment and spirited socializing.
Pennsylvania's Nightlife Unveiled: Exploring Vibrant Bars
The first stop on our journey is Philadelphia, where the city's nightlife pulses with an energy that's hard to resist. Here you'll find bars like Franklin Mortgage & Investment Co., a prohibition-style speakeasy that serves up innovative cocktails in a cool, sophisticated setting. Another must-visit is Monk's Cafe, renowned for its incredible selection of Belgian beers. Its cozy, convivial atmosphere makes it the perfect spot for a night out with friends.
Venturing into the heart of Pennsylvania, we find The Horse Inn in Lancaster, an old horse stable turned into a bar, retaining its original charm with an added dash of modern artistry. Further west, the city of Pittsburgh boasts the Church Brew Works, a magnificent bar housed in a restored church. This place not only serves up craft beers but also gives you a taste of history and architecture, making your bar-hopping experience in Pennsylvania truly one-of-a-kind.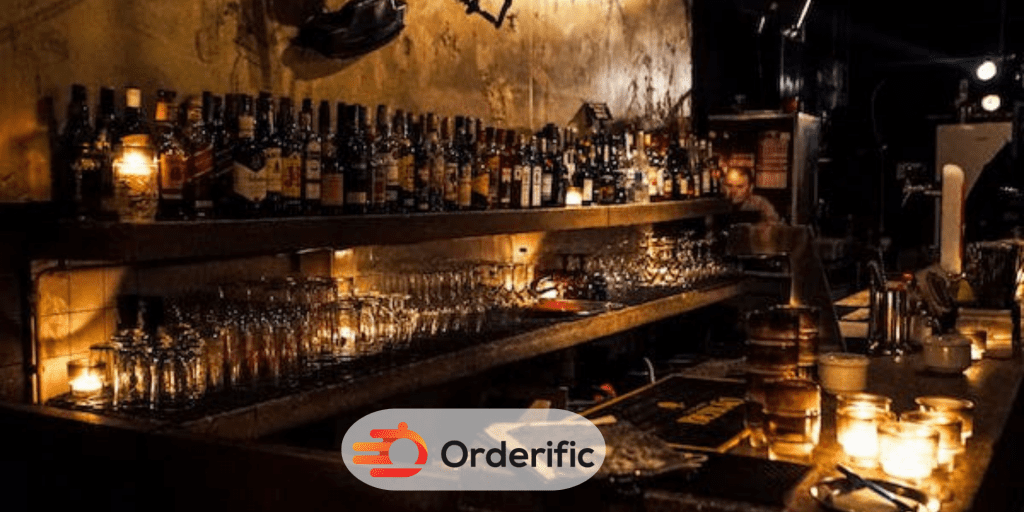 Sip, Socialize, and Savor: Pennsylvania's Bar Scene
There's more to Pennsylvania's nightlife than you might expect. It's a vibrant tapestry of diverse venues, each with its unique concoctions and ambiance that cater to every taste and preference. As you step into this vibrant scene, prepare yourself for a journey of taste and excitement – a journey that will take you through an intoxicating world of handcrafted brews, innovative cocktails, and warm camaraderie.
Signature Libations: The Creative Drink Offerings in PA Bars
Pennsylvania's bars are renowned for their creative concoctions that showcase the state's rich cultural heritage and local ingredients. At The Olde Bar in Philadelphia, you can try a modern spin on classic cocktails like the "Citywide Special" – a shot of whiskey with a beer chaser. In Gettysburg, Farnsworth House Inn offers a unique twist on the traditional hot toddy with their popular "Gunpowder" cocktail – made with bourbon, green tea, and spices.
Culinary Companions: Food Pairings that Elevate the Experience
What's a good drink without some delicious food to go with it? Pennsylvania's bars know how to elevate the experience by offering scrumptious culinary pairings that complement their drinks perfectly. In The Rattlesnake Saloon in Philadelphia, you can enjoy specialty cocktails along with delectable bites like fried chicken and waffles. And at Apothecary, also in Philadelphia, you can indulge in creative cocktails paired with mouthwatering small plates.
City Spotlight: Iconic Bars in Pennsylvania's Urban Landscape
As we continue our exploration of Pennsylvania's nightlife, let's take a closer look at some iconic bars in the state's vibrant cities.
A Taste of Tradition: Historic Bars that Blend Old and New
For a taste of the past, visit McGillin's Olde Ale House in Philadelphia – one of the oldest continuously operating bars in the country. Established in 1860, this bar boasts an impressive selection of microbrews and classic cocktails. Another historic place named The Horse Inn in Lancaster offers a modern twist on traditional pub fare, making for a unique dining and drinking experience.
Urban Chic: Modern Aesthetics in Pennsylvania's Bar Culture
If you prefer a more contemporary vibe, head to City Tap House in Pittsburgh – a chic gastropub with an extensive beer selection and a rooftop bar. In Philadelphia, check out Hop Sing Laundromat, a hidden gem of a speakeasy known for its award-winning cocktails, elegant decor, and strict no-phone policy.
Beneath the scenic beauty and rustic charm of Pennsylvania's countryside, we uncover bars that are hidden gems, offering a quieter but equally engaging nightlife experience. These quaint, off-the-beaten-path establishments offer a unique blend of homely comfort, local flavors, and an undeniable charm.
Rustic Charm: Embracing Cozy Atmospheres in Rural Bars
Step into a cozy world of rustic charm at Bube's Brewery, located in the picturesque town of Mount Joy. This bar, housed in a 19th-century brewery, features multiple dining areas, including an old catacomb-like maze and a romantic outdoor courtyard. For a truly local experience, stop by The Green Frog Bar in the small town of Washington – a no-frills bar serving up cheap drinks and good company.
Farm-to-Table Sips: Fresh Ingredients in Pennsylvania's Countryside Bars
Many of Pennsylvania's countryside bars take pride in sourcing their ingredients from local farms, giving you a taste of the state's rich agricultural heritage. At Twin Lakes Brewing Company in Newport, you can try their award-winning beers made with locally grown hops and barley. And at Silk City Distillers in Clarks Summit, sample their small-batch spirits made with organic ingredients from their farm.
Bar Hopping Adventures: Crafting Your Nightlife Experience
From the bustling city bars to the quaint countryside pubs, Pennsylvania offers an array of options for a night out on the town. But why limit yourself to just one? Why not embark on a bar-hopping adventure and experience the best of both worlds?
Start your evening in Philadelphia with drinks and bites at Tria Cafe before heading to Lancaster's The Horse Inn for a taste of history. End the night with a visit to The Green Frog Bar in Washington for some good old-fashioned fun. With so many unique bars to choose from, the possibilities are endless.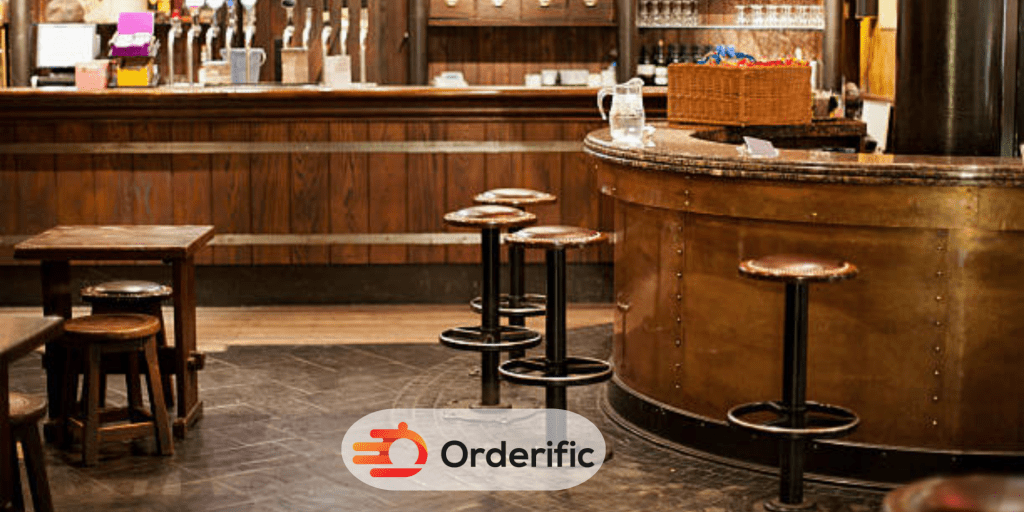 Conclusion
Pennsylvania's bar scene is a wonderland of vibrant venues, creative cocktails, and unforgettable experiences. So next time you're in town, make sure to venture beyond the usual spots and discover the hidden gems that await you in this dynamic state. Cheers to unforgettable nights and new adventures! So come along, grab a drink, and explore Pennsylvania's nightlife treasures. The possibilities are endless! No matter your taste or preference, there's a bar for everyone in the Keystone State.
Click here for more flavorful and informative advice with Orderific. To start experiencing the great benefits Orderific can bring to your business, click here now. Try Orderific!
FAQs
What makes Pennsylvania's bar scene unique and diverse?
Pennsylvania's bar scene offers a diverse range of venues, each with its unique charm and character. From historic taverns to modern gastropubs, there's something for everyone.
Are there specific cities in Pennsylvania known for their vibrant bar culture?
Yes, cities like Philadelphia and Pittsburgh are particularly known for their bustling bar scenes, but there are also hidden gems to be found in smaller towns and rural areas.
How can I discover hidden gem bars in the Pennsylvania countryside?
Some local websites and resources, such as VisitPA, offer guides to lesser-known bars in the countryside.
What types of drinks and cocktails are popular in Pennsylvania bars?
Pennsylvania's bars offer a variety of drinks and cocktails, from locally brewed craft beers to creative twists on classic cocktails.
Are there any historic bars in Pennsylvania that have stood the test of time?
Yes, some of the oldest continuously operating bars in the country can be found in Pennsylvania, such as McGillin's Olde Ale House in Philadelphia.