Introduction
Welcome to the realm of flavorful delights where BBQ chicken rules the roost! Our quick BBQ chicken recipe is a culinary masterpiece, ready to tickle your taste buds with its smoky goodness and succulent taste. Whether you're craving grilled BBQ chicken breast fresh off the grill or a saucy chicken piece slow-cooked in a crockpot, we've got you covered!
With an irresistible BBQ sauce, every bite will burst with flavor. We've collected the best methods, from baked BBQ chicken to Instant Pot BBQ chicken. And don't worry, we've got variations for all cuts, be it chicken breast or thighs. So, if you're ready to dive into a world of saucy, smoky BBQ chicken, let's get the grill fired up and the sauce simmering!
What To Serve With Quick BBQ Chicken
When savoring your Quick BBQ Chicken, pairing it with suitable side dishes can take your meal from good to great! The rich, smoky flavor of the BBQ chicken goes hand in hand with various sides, amplifying the overall taste.
Consider pairing your BBQ chicken with a crisp, tangy coleslaw or a fresh garden salad for a light and refreshing contrast. If you're looking for something more filling, creamy mashed potatoes or a side of cornbread can wonderfully complement the smoky BBQ flavors. Grilled vegetables, roasted corn on the cob, or a tangy pasta salad are other popular choices that add color and variety to your plate.
And let's remember drinks! A cold beer or a glass of lemonade can perfectly quench the thirst that comes along with a hearty BBQ meal. So, as you dive into your succulent piece of BBQ chicken, remember that the sides and drinks can be just as crucial in creating a well-rounded, satisfying meal. Enjoy your BBQ journey!
What Kind Of Chicken Can I Use?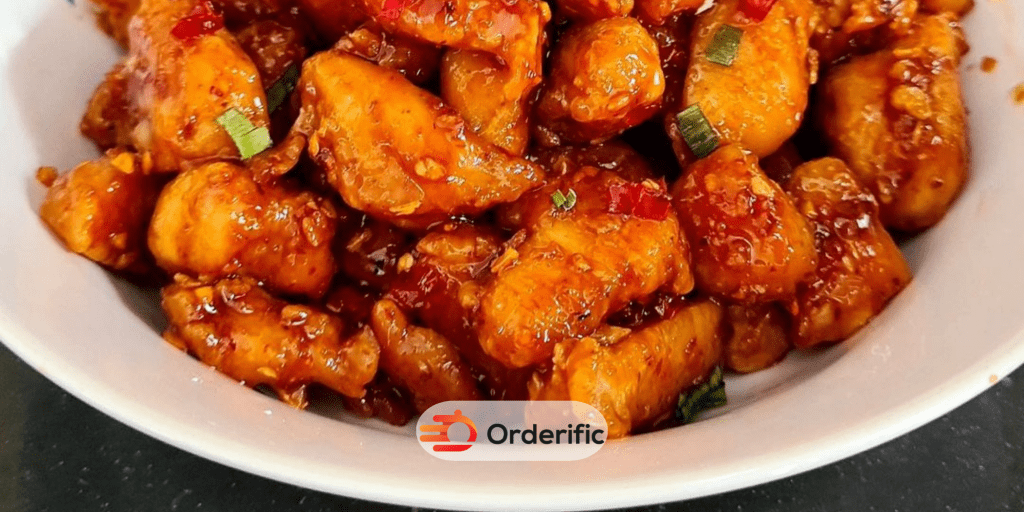 If you prefer leaner meat, you'll want to opt for chicken breast which is high in protein and low in fat. On the other hand, if you're a fan of richer, darker meat, chicken thighs would be your go-to. They tend to be juicier and more flavorful due to their higher fat content.
If you choose to use chicken breast, keep a close eye on your cooking times as it can dry out quite easily if overcooked. Chicken thighs, on the other hand, can tolerate a bit more cooking and handle the heat with grace, making them perfect for slow-cooked dishes.
Whole chicken can also be used for a truly decadent BBQ experience. Just remember to adjust your cooking times accordingly. Whichever cut you decide on, you're in for a treat! The magic of the BBQ sauce weaves its way into every bite, ensuring each piece of chicken is as tasty as can be. It's time to indulge in the smoky, saucy, succulent world of it. Enjoy the feast!
How Much Does This Recipe Make?
Quick BBQ Chicken recipe serves four people generously with about two pieces of chicken per person.
The recipe is easily scalable for larger gatherings or leftovers. Double or triple the recipe as needed.
Adjust the amount of BBQ sauce accordingly to ensure every piece is smothered in smoky, tangy goodness.
For smaller portions, the recipe can be halved just as easily.
Leftover BBQ chicken stores well and can be used in sandwiches, salads, or pizzas.
What Kind Of BBQ Sauce Should I Use?
BBQ sauce is the soul of any BBQ chicken recipe, and the type you choose can dramatically alter the flavor profile of your dish. For a traditional, smoky flavor, opt for a classic American-style BBQ sauce. It's a balanced blend of sweet, tangy, and smoky elements that goes wonderfully with chicken. If you prefer something with a bit more kick, a spicy BBQ sauce might be right up your alley. It adds an extra layer of heat that complements the smoky flavor of the chicken.
On the other hand, a honey BBQ sauce brings a delightful sweetness that contrasts nicely with the savory chicken and smoky elements. Remember that the best BBQ sauce for your dish is one that suits your personal preference. Feel free to experiment with different sauces until you find your perfect match. Let your journey be a delicious adventure of exploring and savoring different flavors!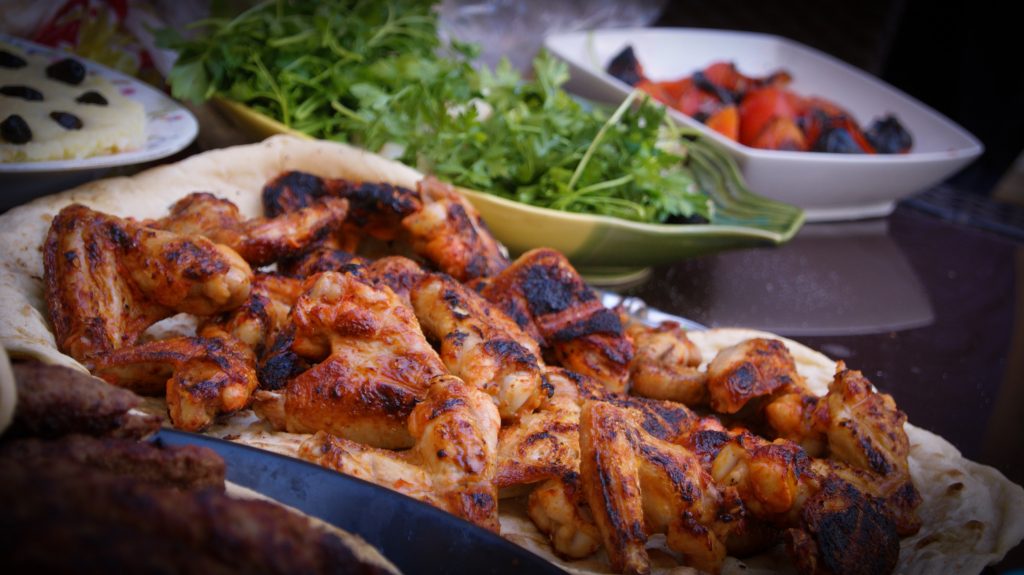 Conclusion
In conclusion, the world of BBQ chicken is a culinary adventure waiting to be explored. With a range of cuts to choose from. A plethora of side dishes to complement the smoky, succulent flavors, and a variety of BBQ sauces to tantalize the palate, the possibilities are endless. Remember, the key to perfectness lies in the BBQ sauce and the method of cooking. Paying attention to these details will ensure that every bite is a harmonious blend of smoky goodness and succulent chicken. So, now that you're armed with all the insider tips and tricks. It's time to embark on your BBQ chicken journey. And remember, don't just stop at one sauce or one cut of chicken. Experiment, taste, and savor the wide array of flavors that BBQ chicken has to offer!
If you're ready to take your BBQ chicken game to the next level. Why not consider booking a demo with Orderific? We offer a range of products that can help transform your BBQ experience. To book a demo, simply visit our website and follow the prompts. Happy grilling!
FAQs
What defines the distinct smoky and tangy flavors of BBQ chicken?
The distinct smoky and tangy flavors of it come from the BBQ sauce and the grilling process.
What are some regional variations in BBQ chicken preparation?
Regional variations of preparation often involve different types of BBQ sauces and cooking techniques.
How does marinating and grilling contribute to BBQ chicken's tenderness?
Marinating tenderizes the chicken while grilling imparts a unique smoky flavor.
What are popular side dishes that complement BBQ chicken meals?
Popular side dishes include coleslaw, mashed potatoes, grilled vegetables, and cornbread.