BBQ in winter is a favorite pastime of many families, but when the winter months come around, it can seem not easy to maintain that same level of outdoor fun and festivities. There's nothing like the smell of grilling food on a summer afternoon, but don't let the cold weather stop you from BBQing in winter! With careful planning and the right tips, you can continue your backyard barbecuing into the icy chilly months by taking advantage of both indoor and outdoor grilling options. 
In this blog post, we'll provide comprehensive advice on getting started with winter BBQing so you can enjoy delicious meals year-round. So grab your warm coats, stir up those creative recipes for grilled dishes, and let's get started!
BBQ in Winter With Safety in Mind
As the temperatures take a dip and winter embraces us, the notion of barbecue season drawing to a close might cross many minds. However, by embracing prudent precautions and safety measures, one can continue relishing the delights of grilled cuisine even in the colder months. When embarking on wintertime barbecuing, it becomes paramount to internalize a few safety pointers. These include opting for a well-ventilated grilling location, conducting thorough checks for gas leaks, and ensuring a safe distance between the grill and any flammable materials.
Furthermore, the charm of winter barbecues can be enhanced by infusing seasonal nuances into your culinary creations. So, ignite those flames on your grill, don your winter attire, and indulge in the pleasures of a snug outdoor feast with your cherished companions.
Make Sure You Have Enough Propane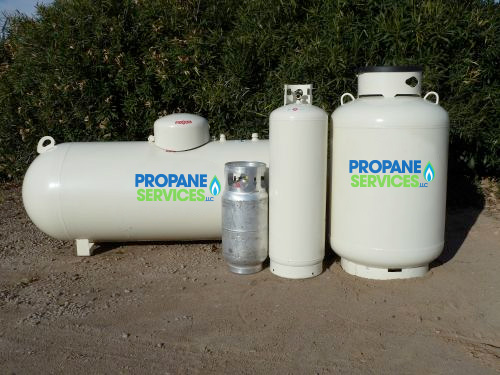 As the chilly months draw near, it's time to gear up for the delightful and snug experiences that accompany them. Among the cherished winter activities, firing up the barbecue to grill delectable winter treats holds a special place. However, there's nothing quite as disheartening as the propane running out halfway through your culinary endeavors. It's wise to ensure an ample propane supply to avert this unwelcome situation. Prior to igniting the grill, give your propane levels a quick check to guarantee an uninterrupted cooking escapade. You can relish your winter barbecues with continuous sizzling and satisfied appetites by securing an abundant propane reserve.
Tips for Keeping Your Grill & Food Warm
Below are some valuable tips to ensure that both your grill and your delicious food stay warm during your winter barbecues: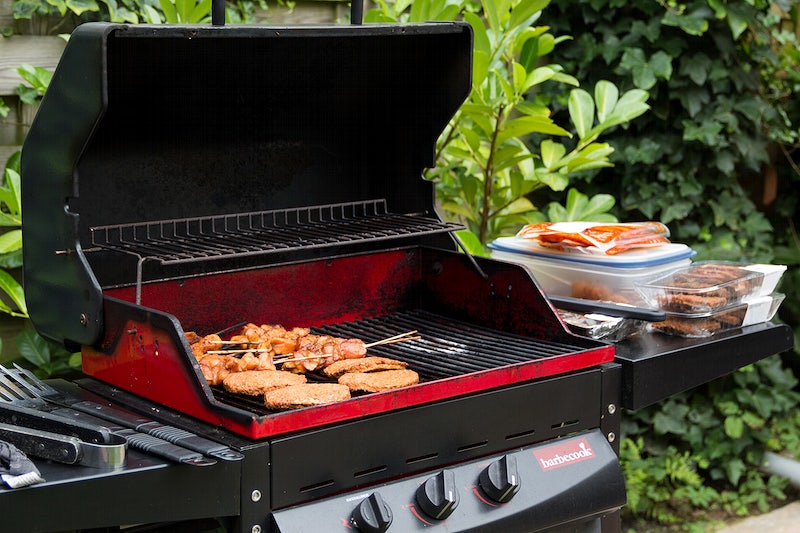 Preheat the Grill: Start by preheating your grill a bit longer than you would during warmer months. This helps build up enough heat to counteract the cold ambient temperature and maintain consistent cooking temperatures.
Use a Grill Cover: If your grill has a cover, make sure to use it while cooking. This helps retain the heat and prevent cold winds from affecting the cooking process.
Positioning Matters: Consider the wind direction when setting up your grill. Please place it in a spot that is sheltered from strong gusts to maintain a steady cooking temperature.
Insulation: Use heat-resistant materials like foil or heat mats to insulate the grill. You can place these materials on the grill's grates to help retain heat and distribute it more evenly.
Cook with the Lid Down: Keep the grill's lid closed as much as possible while cooking. This prevents heat loss and helps maintain a consistent temperature inside the grill.
Warm Plates and Utensils: Before serving, warm the plates and utensils you'll use to serve the food. You can place them on the grill for a short while to ensure the food stays warmer after being plated.
Double Up on Grates: Consider using a second set of grill grates if you have them. This provides an extra layer of insulation and reduces the direct exposure of food to the cold air.
Watch Your Temperature Without Freezing
Embracing winter barbecues as a delightful occasion with loved ones demands a strategic approach to staying warm amidst the frosty surroundings.
Amidst freezing temperatures, a crucial focal point is layering up. Don thermal undergarments, substantial jackets, and snug hats to embrace a cocoon of warmth, ensuring a cozy and comfortable experience.
Moving around consistently emerges as another warming technique. Whether it's orchestrating a graceful dance around the grill or indulging in intermittent strolls, this activity spurs blood circulation and contributes to a pleasantly toasty sensation.
Yet, one of the most comforting rituals entails savoring hot beverages. The gentle embrace of a steaming cup can work wonders in maintaining both physical and emotional warmth.
So, when orchestrating your winter barbecue rendezvous, remember to cocoon yourself in layers, keep the lively pace, and relish in the warmth of camaraderie. With this approach, you'll effortlessly relish scrumptious bites and joyful company without yielding to the winter's chill.
Gloves & Other Must-Haves to BBQ in Winter
When embarking on winter barbecuing adventures, ensuring you have the right essentials can make all the difference in your comfort and cooking success. Here's a list of must-haves to enhance your winter barbecue experience: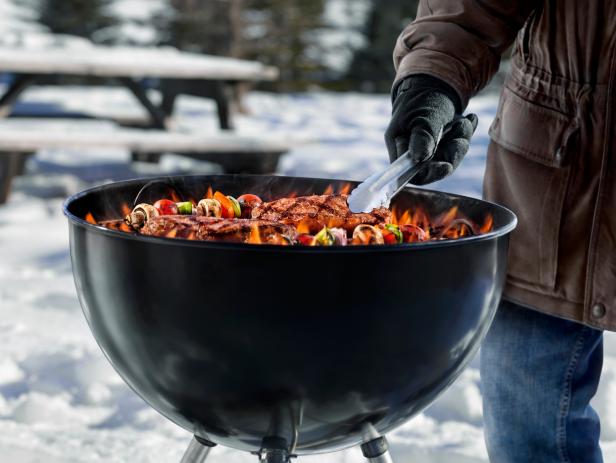 Insulated Gloves: These are indispensable for handling hot grill grates, utensils, and turning food. Opt for heat-resistant gloves that are also insulated to protect your hands from the cold.
Heavy-Duty Jacket: A thick, windproof jacket is essential to shield you from winter's bite. Look for one with good insulation to maintain warmth even in colder conditions.
Warm Hat: Heat escapes from your head, so don't forget a cozy hat to retain body warmth while tending to the grill.
Scarf or Neck Gaiter: Wrap a scarf or neck gaiter around your neck and face to keep drafts out and maintain a comfortable body temperature.
Thick Socks and Insulated Footwear: Keep your feet warm with woolen socks and insulated footwear to prevent cold from seeping in from the ground.
Barbecue Tools Set: Invest in long-handled barbecue tools to keep your hands a safe distance from the heat. Look for tools with insulated grips for extra protection against the cold.
Grill Cover: Use a grill cover to protect your grill from the elements when not in use. This prevents snow, rain, and wind from affecting its performance.
With these essential items in your winter barbecue toolkit, you'll be well-equipped to face the cold weather while enjoying delicious grilled dishes and making lasting memories with friends and family.
Dress Your Grill for the Cold Winter Weather
Preparing your grill for the chilly winter weather is essential to ensure optimal performance and extend its lifespan. Just as you bundle up in the cold, your grill needs some extra care too. Here's how to "dress" your grill for the winter months:
Clean Thoroughly: Give your grill a deep cleaning before winter sets in. Remove any leftover food, grease, and debris from the grates, burners, and inside surfaces.
Check for Rust: Inspect your grill for any signs of rust or corrosion. Use a wire brush to remove rust spots and apply a high-heat paint or rust-resistant coating to protect against further damage.
Empty Drip Trays and Grease Collectors: Ensure all drip trays and grease collectors are emptied to prevent buildup and potential fire hazards.
Elevate or Cover the Wheels: If your grill has wheels, consider elevating them or placing covers on them to prevent them from freezing or getting stuck in snow or ice.
Use Insulating Blankets: Some grills have insulating blankets available as accessories. These blankets help retain heat and maintain consistent cooking temperatures during cold weather.
Keep the Ignition System Dry: Moisture can affect the ignition system. If your grill doesn't have an automatic ignition cover, consider using a waterproof cover to protect it.
By following these steps, you'll be effectively "dressing" your grill for the winter weather, ensuring its longevity and optimal functioning even in the coldest months.
Wrapping Up!
Barbecuing in the cold winter weather is certainly possible, but it comes with risks and extra safety measures. Make sure to follow all safety protocols to protect yourself, your family, and your property when deciding to brave the winter chill to BBQ. Pay extra attention to the temperature, wear all necessary protective gear, and keep your propane tank stocked up in order for a successful winter BBQ.
Whenever barbecuing any season of the year, be sure to take all appropriate precautions so that you can ensure a safe cooking experience for everyone involved. For more helpful tips on cold weather grilling and beyond, tune into Orderific's blogs for informative content.
FAQs
Q. What are some tips or considerations for safely and successfully barbecuing in winter weather conditions?
Ans. For safe and successful winter barbecuing, it's essential to dress appropriately, ensure your grill is winter-ready, use insulated gloves, and maintain a sufficient propane supply.
Q. Can you recommend any specific winter-friendly BBQ recipes or dishes that are well-suited for colder months?
Ans. Hearty and warming dishes like grilled winter vegetables, BBQ chili, and spice-rubbed meats are great choices for winter-friendly BBQ recipes.
Q. Are there any equipment or setup modifications needed to accommodate winter BBQing?
Ans. To accommodate winter BBQing, use a grill cover to protect against snow and rain, and opt for insulating accessories if available.
Q.How does winter BBQing differ in terms of flavors and techniques compared to traditional summer BBQing?
Ans. Winter BBQing may enhance flavor as the cold weather can cause the food to cook slower, allowing the smoke to infuse more deeply.