Searching for the best cannoli in Boston is akin to embarking on a delightful culinary odyssey. One is easily enchanted while meandering through the inviting, scent-laden alleyways of Boston's famed Little Italy. Here, the allure of classic ricotta-stuffed cannoli shells beckons, while adventurous flavors await those with a modern palate. Boston's myriad of choices pays homage to the city's profound Italian roots.
Especially in the historic North End, these Italian pastries are crafted with love, tradition, and authenticity, ensuring that aficionados of this creamy delight always have a tantalizing spot to indulge their cravings.
Best Cannoli in Boston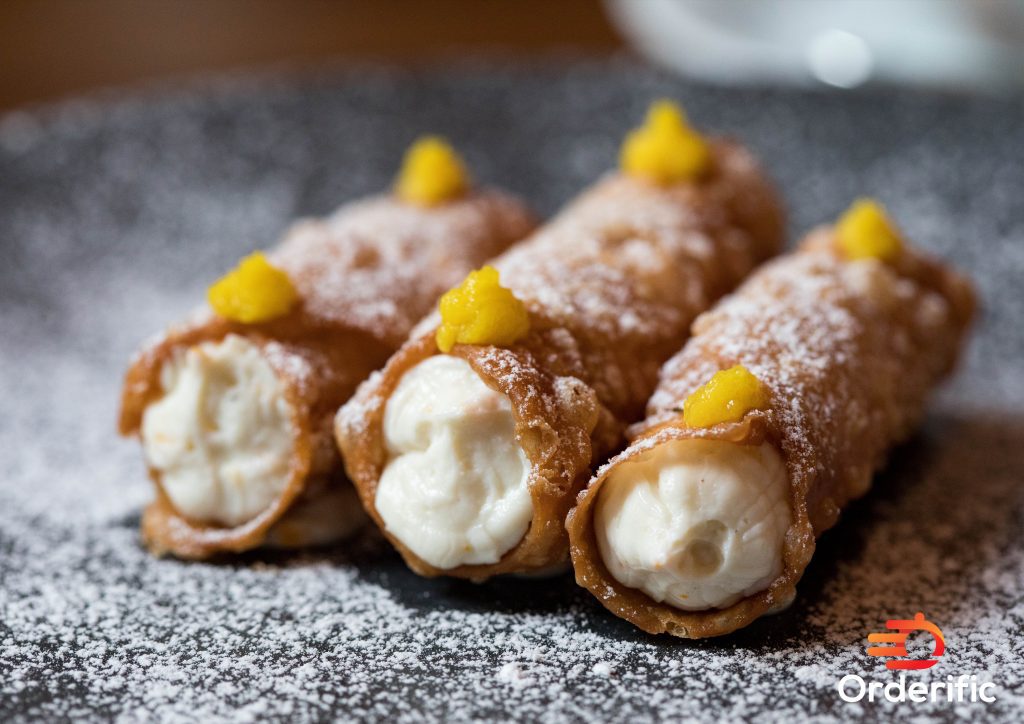 Searching for the best cannoli in Boston is like stepping into a sweet Italian dream, with each bakery telling its own unique story. Boston's North End, a haven for foodies, is especially renowned for offering some of the most scrumptious cannoli outside of Italy. From historic establishments to modern innovators, here's where you can find the creamiest, most delectable cannoli in the city.
Mike's Pastry:
Mike's Pastry is almost synonymous with Boston cannoli. Situated in the heart of the North End on lively Hanover Street, its green and white striped awning is a beacon for dessert enthusiasts. While they serve various pastries, it's their cannoli that draw queues. Offering an assortment of fillings, ranging from timeless ricotta to the indulgent chocolate chip, there's something to satiate every dessert lover. The ambiance is nostalgic, with a touch of old-world charm, transporting patrons to a bygone era.
Bova's Bakery:
No matter when the craving strikes, Bova's Bakery, operating round-the-clock, stands ready to serve. This iconic establishment has withstood the test of time, passing down age-old recipes through generations. The authenticity is evident in every bite of their renowned pastries. Their cannoli, crispy on the outside with a lush filling, is especially unforgettable. The beauty of Bova's lies not only in its delicious offerings but also in its enduring commitment to the Boston community.
Modern Pastry:
Just a short stroll away from Mike's, Modern Pastry is another jewel on Hanover Street. While they respect traditional recipes, they aren't afraid to infuse their own creative twists. Each cannoli is a harmonious blend of a perfectly crunchy shell encasing a velvety, flavorful filling. They also offer customizable cannoli, allowing customers to pick their preferred shell, filling, and toppings. It's not just about the food; the experience of watching these masterpieces being crafted right in front of you adds to the charm.
Caffe Paradiso:
While many flock to Caffe Paradiso for its aromatic coffees and cozy ambiance, their cannoli is the star. Every bite offers a burst of rich, creamy flavor, making it a favorite haunt for both locals and tourists. The warm and welcoming setting, combined with their delectable desserts, makes it an ideal spot to relax, chat, and savor the tastes of Italy.
Parziale and Sons Italian Bakery:
More than just a bakery, Parziale and Sons is a piece of Boston's history. Established in the early 1900s, they've been perfecting the art of cannoli-making for over a century. Their cannoli, with its perfect balance of texture and flavor, speaks of dedication to craft and tradition. The ambiance, with its rustic charm and vintage decor, evokes feelings of nostalgia, whisking customers away to the cobblestone streets of Italy.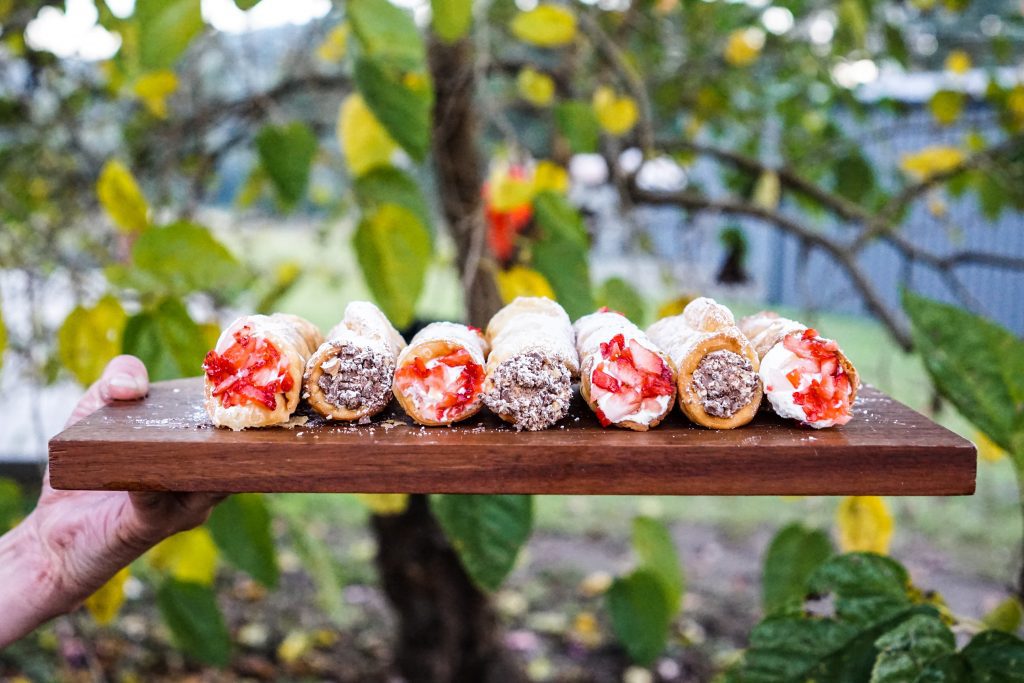 Conclusion
Boston stands as a testament to a rich tapestry of culture, history, and culinary artistry, particularly when it comes to Italian pastries. The city, particularly the iconic North End, is a haven for those seeking the authenticity and flavor of Italy, right in the heart of Massachusetts.
From the inviting aroma wafting through the historic streets to late-night escapades at Bova's Bakery, Boston's cannoli offerings are more than just a treat – they're an experience. Every crunchy bite, filled with velvety richness, tells a story of tradition, craftsmanship, and an undying love for sweetness that the city embraces with open arms.
In case you want more content like this, visit Orderific right now!
FAQs
Where can I find the best cannoli in Boston?
The North End, particularly Hanover Street, is the hotspot for cannoli lovers. Spots like Mike's Pastry and Modern Pastry Shop are perennial favorites.
What flavors of cannoli are available?
From the traditional ricotta to chocolate, pistachio, and even Florentine cannoli, there's a flavor for every palate.
Do they offer gluten-free options?
Certain shops, like Maria's Pastry Shop, offer gluten-free cannoli shells for those with dietary restrictions.
Are the cannoli made fresh daily?
Yes, the renowned pastry shops in Boston pride themselves on offering freshly made cannoli daily.
What sets these cannoli apart from others?
It's the blend of Boston's rich Italian heritage, fresh ingredients, and time-tested recipes that make these cannoli stand out.