Introduction
Welcome to the culinary paradise of Los Angeles, where food trucks serve as bustling epicenters of gastronomic delight! From the mouthwatering chicken tacos of a local food truck to the succulent pulled pork sandwiches with customers lining up in West Palm Beach. These food trucks have turned the streets of LA into an actual food festival.
They're not just confined to Southern California. You'll find echoes of this food truck mania in the corners of New York and San Francisco. Whether you're craving the exotic flavors of King Souvlaki or the comforting embrace of a grilled cheese sandwich from the Italian Sandwich Society, these trucks have got you covered. This food truck culture has grown from a niche trend to a national phenomenon in the United States, with operators from Washington DC to South Florida trying their hand at this unique dining experience.
Best Original Food Truck In Los Angeles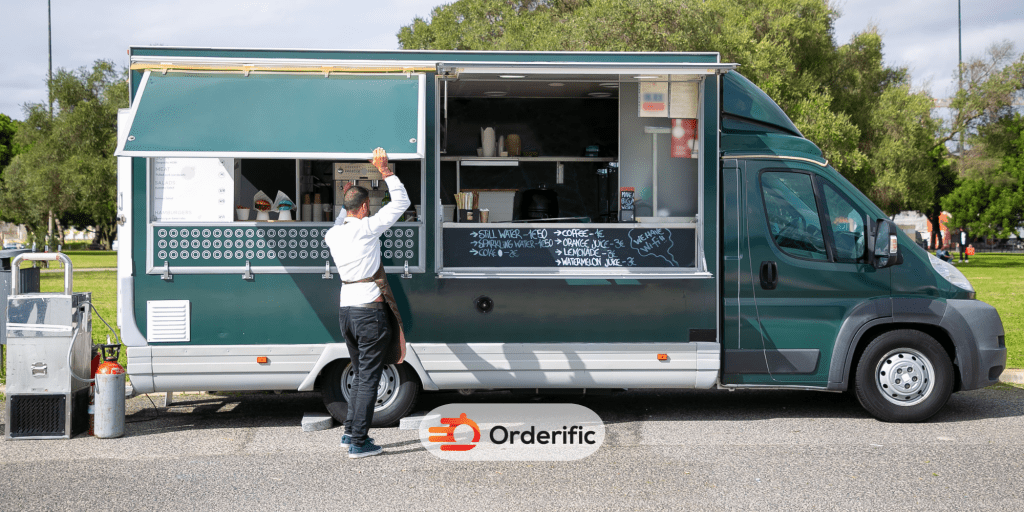 1. Kogi Korean BBQ – Westside
Kogi Korean BBQ has firmly established itself as a cornerstone in the LA food truck scene, serving a compelling blend of Korean-Mexican fusion. A menu curated by Food Truck pioneer Chef Roy Choi has redefined how we perceive street food. A food lover's dream is the iconic Short Rib Tacos, a heavenly mishmash of tender Korean BBQ-style pork and zingy salsa roja packed in soft tortillas. The spicy pork burritos and kimchi quesadillas also command a loyal following, making Kogi Korean BBQ a must-visit for any food truck enthusiast in Los Angeles. Innovative, exciting, and downright delicious, Kogi Korean BBQ will undoubtedly leave you yearning for more.
2. The Green Truck – Culver City
Presenting a unique spin on the food truck experience, The Green Truck takes sustainability and healthy eating to the streets of Los Angeles. This Culver City gem operates with a mission, serving organic, locally sourced dishes that are as kind to your tastebuds as they are to the planet. Known for its Mother Trucker Vegan Burger, a delicious combination of black beans, vegetables, and various delectable spices, it's a hit among vegans and meat-eaters. The Green Truck also offers an assortment of fresh salads, smoothies, and wraps packed full of flavor and nutrition. With its eco-friendly ethos and delicious, healthy menu, The Green Truck has genuinely found a place in the hearts of LA's food truck enthusiasts. This food truck is a must-visit for those seeking a guilt-free culinary delight on wheels.
3. 8E8 Thai Street Food – Central Los Angeles
Bringing the vibrant flavors of Bangkok's street food scene to the heart of Los Angeles is 8E8 Thai Street Food. This food truck is known for its authentic Thai cuisine, meticulously prepared with traditional ingredients to ensure a refreshingly original eating experience. Their menu offers diverse dishes, but the Pad Thai is undoubtedly the star attraction. This dish, a beautiful blend of stir-fried rice noodles with egg, tofu, bean sprouts, and a choice of chicken or shrimp, is a sublime testament to the spirit of Thai cooking. The food truck also serves a mean Green Curry, a fiery mix of coconut milk, green chilies, and succulent pork that packs a flavorful punch. With every dish, 8E8 Thai Street Food takes you on a culinary journey, transporting you to the bustling street markets of Thailand. If you're a fan of Thai food, this food truck is a must-try.
4. Mariscos Jalisco – Boyle Heights
Mariscos Jalisco is a haven for seafood lovers. This highly acclaimed food truck serves Mexican seafood at its finest, with a reputation for its freshest ingredients and traditional flavors. Their signature dish is the Tostada de Ceviche. It is a crispy tortilla adorned with a generous topping of finely chopped shrimp, marinated in zesty lemon juice, and garnished with ripe avocado slices. The result is an explosion of flavor in every bite, a harmonious blend of tangy and creamy that will leave you wanting more. The Shrimp Tacos Dorados, deep-fried to perfection and brimming with succulent shrimp, are another crowd favorite. Mariscos Jalisco's mastery of classic Mexican seafood dishes and the food truck's laid-back vibe make it an essential stop on any LA food truck tour.
5. The Fix On Wheels – Traveling Food Truck
As the name suggests, the Fix on Wheels is not bound by geographical location, traveling across Los Angeles to provide food lovers with a unique flavor experience. This food truck finds pride in its gourmet burgers – think juicy, flavorful patties sandwiched between soft, freshly baked buns. Of course, the standout has to be the 'Porkalicious' – a hearty pork burger featuring tender, slow-roasted pulled pork that's marinated in a smoky BBQ sauce, coupled with a tangy coleslaw and melted sharp cheddar cheese. It's a mouthwatering masterpiece, with customers flocking from all corners of LA. The Fix on Wheels also offers a variety of other dishes to cater to different tastes – from succulent chicken wings to their delightful vegetarian options. But in essence, their commitment to quality ingredients, innovative recipes, and the sheer passion for food sets them apart in Los Angeles' bustling food truck scene. Whether local or a visitor, The Fix on Wheels is a culinary journey you won't want to miss.
6. Angeleno's Wood Fired Pizza – Traveling Food Truck
If you're a fan of authentic, wood-fired pizza, make sure to catch up with Angeleno's Wood Fired Pizza. This traveling food truck has been churning out handcrafted, Neapolitan-style pizzas across Los Angeles, earning a reputation for its fresh, high-quality ingredients and traditional baking methods. The pizza dough, boasting a perfect balance of crunchy exterior and fluffy interior, is prepared from scratch and then baked in a wood-fired oven to achieve that distinct, smoky flavor. Of their tantalizing menu, the 'Pork Love' pizza is a fan favorite. It features a robust tomato sauce base, a generous layer of melted mozzarella, and is topped with juicy, slow-roasted pulled pork, spicy jalapenos, and a drizzle of tangy BBQ sauce. Every bite of this pizza is a testament to Angeleno's commitment to quality and flavor. Don't miss out on their other offerings, which include a variety of vegetarian and vegan options, ensuring there's a pizza for every palate at Angeleno's Wood Fired Pizza.
7. Leo's Taco Truck – Beverly Hills Area
Leo's Taco Truck, a familiar sight in the Beverly Hills area, is a beloved staple among LA's food truck enthusiasts. Known island-wide for its authentic Mexican fare, Leo's offers a menu brimming with traditional flavors that transport you straight to the heart of Mexico City. Their star attraction is undoubtedly the 'Al Pastor' tacos. Expertly marinated pork, roasted on a 'trompo' (vertical spit), is thinly sliced onto warm, handmade corn tortillas, and topped with fresh pineapple, cilantro, and onions. It's a symphony of flavors and textures that is as vibrant as it is delicious. Other notable menu items include their mouthwatering 'Carnitas' and 'Asada' tacos, each packed with bold, robust flavors that are testament to Leo's commitment to quality and authenticity. Whether you're an LA local or a visiting foodie, Leo's Taco Truck promises a humble and yet unforgettable culinary experience that will keep you coming back for more.
8. All Flavor No Grease – Green Meadows
Residing in the heart of Green Meadows, All Flavor No Grease is a bastion of soulful, finger-licking, home-style cooking that has been captivating the palates of LA food truck enthusiasts. This vibrant food truck has become a local favorite owing to its menu packed with hearty, flavorful dishes that exude comfort and warmth. The star of the show is undoubtedly the Pork Quesadilla – a sinful medley of slow-cooked, melt-in-your-mouth pork, melted cheese, and fresh veggies packed into a crispy tortilla. This dish, bursting with flavor yet devoid of unnecessary grease, perfectly encapsulates the food truck's philosophy. Their menu also features other soul food classics such as shrimp tacos and chicken and beef quesadillas, each dish prepared with love and an unwavering dedication to quality. All Flavor No Grease delivers not just a meal, but a memorable culinary experience, one that beckons food lovers to Green Meadows time and again. Whether you're a lifelong resident of LA or a first-time visitor, a stop at All Flavor No Grease is an absolute must to fully experience the city's dynamic food truck culture.
9. Pasta Sisters – Mid City
An enticing alternative to the typical food truck fare. Pasta Sisters brings the authentic flavors of Italy to the streets of Mid City. This gem in LA's food truck scene is all about fresh, handmade pasta, lovingly prepared according to traditional Italian recipes. Helmed by the Pasta Sisters themselves, the truck offers a delightful menu that will make any pasta lover's heart sing. The standout dish has to be the 'Pappardelle al Ragu di Maiale'. A dish featuring wide ribbons of pasta in a rich, slow-cooked pork ragu sauce that's full of depth and flavor. It's a comfort food classic that's as simple as it is delicious. Showcasing the culinary prowess and passion that the Pasta Sisters bring to their craft. The menu also features other Italian classics like 'Spaghetti alla Carbonara' and 'Penne all'Arrabbiata'. Each dish delivering a burst of authentic Italian flavor. Pasta Sisters isn't just a food truck – it's a love letter to the art of Italian cooking. Served up on the streets of Los Angeles. Whether you're a pasta aficionado or a casual foodie, visit to Pasta Sisters is sure to leave you satisfied.
10. Yeastie Boys Bagels – Silver Lake
Redefining the bagel scene in Los Angeles, Yeastie Boys Bagels brings taste of New York to trendy Silver Lake neighborhood. This innovative food truck has earned a devoted following with its freshly baked, hand-rolled bagels. That deliver a delectable balance of chewy interior and crisp exterior. The spotlight, however, shines on their 'Porky Pork Bagel'. This crowd-pleaser features generously filled bagel with slow-roasted pork, tangy pickles, and house-made mustard that brilliantly complements the succulent pork. Sprinkled with a dash of love and passion for food, it's a fulfilling meal on-the-go that simply can't be missed. Aside from their signature pork bagel. Yeastie Boys also offers a variety of other bagel sandwiches. From classic lox and cream cheese to inventive combinations that cater to every palate. Their commitment to quality and flavor has truly elevated the humble bagel to new culinary heights. If you're a bagel enthusiast , Yeastie Boys Bagels is undoubtedly a must-visit in Los Angeles' vibrant food truck landscape.
11. Happy Ice – Traveling Food Truck
Bringing a colorful burst of sweetness to the LA food truck scene is Happy Ice. This traveling food truck has made a name for itself with its refreshing, vibrant, and utterly delicious frozen treats. Happy Ice offers a unique dessert experience, serving up a delightful fusion of smooth ice cream and crunchy shaved ice. The result is a light, fluffy dessert that is packed full of flavor and fun. Their menu features a variety of creative flavor combinations. From the tropical 'Rainbow Rocket', a mix of mango, strawberry, and pineapple, to the rich 'Chocolate Paradise'. They even cater to the adventurous palate, with unexpected offerings like 'Blueberry Lemonade'. But the star of the show is undoubtedly the 'Sour Patch Kidz'. A tantalizing mix of tart, fruity flavors that will make your taste buds dance. It's a crowd favorite that perfectly encapsulates the playful spirit of Happy Ice. Whether you're looking for a sweet way to cool down on a hot day. Or simply want to indulge in a unique dessert experience, Happy Ice is the food truck for you. It's more than just a dessert, it's a taste of happiness on wheels.
12. Hustle N Dough – Traveling Food Truck
Ending our list on a sweet note. Hustle N Dough is a traveling food truck that's been winning over hearts of Angelenos with its irresistible, artisanal doughnuts. This distinguished truck is a heaven for all sweet-toothed foodies. Serving up exquisite doughnuts that are as beautiful to look at as they are delicious to eat. The doughnuts, crafted with love and passion, are known for soft, fluffy texture and an impressive variety of unique flavors. However, the standout choice is the 'Porky Monkey', a decadent delight featuring a tender doughnut. Generously filled with pork-infused caramel sauce and topped with sprinkle of bacon bits for that perfect sweet and salty balance. Each bite is an explosion of flavor, a true testament to Hustle N Dough's commitment to quality and innovation. The truck also features a selection of coffee and beverage offerings. Making it the perfect stop for a delightful breakfast or a mid-day treat. Whether you're a doughnut enthusiast, make sure to catch Hustle N Dough in action for an unforgettable culinary experience.
Conclusion
In conclusion, Los Angeles is a culinary gold mine of diverse and delectable food trucks. From the aromatic Thai dishes of Street Kitchen LA to the artisanal doughnuts of Hustle N Dough. LA's food truck scene is a testament to the city's vibrant and dynamic food culture. Each of these 12 food trucks brings its own unique flair and flavor to the table. Offering food lovers a tantalizing array of dishes that are as inventive as they are delicious. Whether you're a fan of classic comfort food or have a hankering for international cuisine. There's a food truck in LA that's sure to satisfy your cravings. So, the next time you are in Los Angeles, be sure to embark a culinary adventure with these gastronomic gems.
If you're a food truck owner looking to enhance your service and streamline your operations. We invite you to schedule a demo at Orderific. Our comprehensive food truck management solution designed to help optimize your processes, increase reach, and drive business to new heights. Don't miss this opportunity to take your food truck business to the next level. Schedule a demo today.
FAQs
How do I find the best food trucks in my area?
You can use food truck locator apps. Follow food trucks on social media for updates, or visit local food truck festivals and markets.
What types of cuisine do the best food trucks offer?
Food trucks offer a diverse range of cuisines, from local comfort food to international delicacies.
Are there vegetarian or vegan options available?
Yes, many food trucks offer a variety of vegetarian and vegan options.
Can I place pre-orders with the best food trucks?
Absolutely, many food trucks accept pre-orders through their websites or apps.
Do the best food trucks cater to special dietary needs?
Yes, many food trucks cater to specific dietary needs like gluten-free, dairy-free and low-carb.