Introduction
Welcome to our guide to the best ramen in DC! Whether you're a ramen enthusiast or a curious food lover, prepare for a treat. We've explored every corner of the city, from H Street to Adams Morgan, to bring you this list of top-notch ramen spots. From the spicy miso ramen at Jinya Ramen Bar to the tonkotsu ramen at Menya Hosaki, there's a bowl to satisfy every craving. Are you craving shoyu ramen? Try Daikaya Ramen Shop. Looking for vegan options? Oki Bowl has got you covered. Take advantage of the decadent chicken ramen at Bantam King.
But ramen is more than just noodles and broth. It's about the toppings – tender pork belly, fresh bean sprouts, bamboo shoots, and scallions. Many of these restaurants also serve other Japanese comfort food like sushi and fried chicken. Whether you prefer pork-based or vegan-friendly broth, ground or braised pork, thick or thin noodles, or a spicy or mild dish, consider this your roadmap to ramen nirvana in DC. Happy slurping!
Get Your Slurp On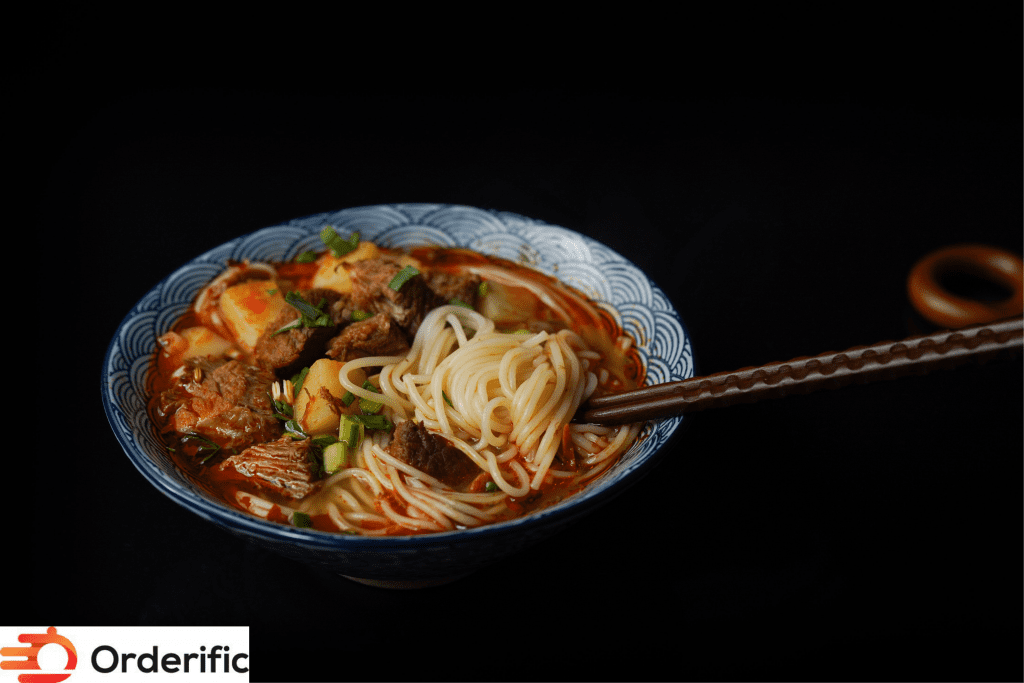 Located in the heart of DC, "Get Your Slurp On" is a mecca for ramen lovers. Its signature dish, the rich and flavorful shoyu ramen, boasts silky noodles submerged in a perfectly balanced broth, topped with succulent slices of pork belly. The cozy ambiance and friendly staff enhance the dining experience, making it a must-visit spot for every ramen aficionado. Remember to try their sushi, it's as exquisite as their ramen!
 Best Ramen in DC: Sakuramen's Finest
An unmissable gem in the bustling neighborhood of Adams Morgan, Sakuramen offers an extraordinary take on traditional ramen. Their menu boasts an assortment of ramen, including the fiery 'Spicy Miso' and a delightful 'Shoyu', each brimming with unique flavors. Coupled with their legendary sushi, Sakuramen truly brings a piece of Japan to DC. With its warming ambiance and top-notch service, this eatery is sure to etch a memorable culinary experience.
Best Ramen in DC: Haikan's Delights
Another top pick for ramen is Haikan. This modern Japanese joint excels with its perfect bowls of shoyu ramen, featuring chewy noodles and a flavorful, clear broth. The restaurant's fresh sushi and vibrant atmosphere make it a favorite among locals and ramen enthusiasts alike, ensuring a dining experience that is as pleasurable as it is unforgettable.
Best ramen in DC "Bantam King"
Bantam King, a distinctive gem in the heart of DC, serves up unforgettable ramen dishes, including their famous chicken ramen. With a unique combination of thin, springy noodles, flavorful broth, and tender chicken slices, it offers a novel twist on traditional ramen. Add in the lively atmosphere and their delightful sushi selections, and Bantam King truly delivers a culinary journey you don't want to miss.
Toki Underground
Toki Underground, a hip eatery which serves up some of the most delectable ramen in DC. Their signature offering, the red miso ramen, features a rich, umami-packed broth enveloping a bed of springy noodles. In addition to their stunning ramen, they also serve an array of sushi that perfectly complements their noodle dishes. Their vibrant decor and energetic atmosphere make every dining experience a memorable one.
Conclusion
In conclusion, DC is a haven for ramen lovers with a myriad of restaurants offering their unique takes on this beloved Japanese dish. From the rich and savory bowls at "Get Your Slurp On" to the innovative offerings at Toki Underground, these restaurants serve experiences that extend beyond just food. Paired with a side of exquisite sushi, your next ramen adventure in DC promises to be a truly sublime experience. Remember, good ramen is all about balance – the harmony of flavors between the noodles, broth, and toppings. So, go forth and discover these culinary masterpieces and savor the joy of that perfect slurp.
After a delicious ramen meal, wouldn't it be great to sit back, relax, and let technology handle your restaurant operations? Orderific can help. Click here to book a demo and see how Orderific can streamline your processes and elevate your restaurant's efficiency. Happy dining and happy managing!
FAQs
How do you pick the best restaurants?
We select the best restaurants based on their menu variety, customer reviews, ambiance, and service quality.
What are the best restaurants in the Washington D.C. area?
The best restaurants in the Washington D.C. area are "Get Your Slurp On", Sakuramen, Haikan, Bantam King, and Toki Underground.
What are the best cheap eats in Washington, D.C.?
The best cheap eats in Washington, D.C. include places like "Fast Foodies", "Budget Bites", and "Econo Eats".
What are some of the well known restaurants in the Washington D.C. area?
Some renowned restaurants in Washington D.C. include Rose's Luxury, Le Diplomate, and Zaytinya.