Are you looking for the best work shoes that look great, feel comfortable, and help you stay productive throughout the day? Then look no further! We've got a comprehensive guide to finding the perfect pair of work shoes. We'll go over everything from style considerations to comfort features so that your feet can be adequately supported while sitting at the office desk or standing on your feet all shift long. With our review of the top-rated work shoes out there, you'll find the ideal option for staying focused and maintaining maximum efficiency in any workplace setting.
The Importance of Good Work Shoes and How to Choose the Right Pair
The significance of appropriate work footwear extends beyond mere aesthetics. Optimal work shoes are pivotal in enhancing your job performance and overall physical comfort. These shoes are not just about style; they offer essential comfort, support, and safeguarding against potential workplace risks. Several fundamental factors warrant careful consideration when embarking on the journey to find the perfect pair of work shoes. Let's delve into these crucial aspects.
1. Comfort: The Foundation of Productive Workdays
Productivity hinges on a multitude of factors, yet amidst them, one pivotal element often evades our attention: our choice of footwear. The significance of comfortable shoes cannot be overstated, as they wield the power to shape our posture, mobility, and vitality. The wisdom lies in investing in shoes that offer support, cushioning, and impeccable fit. In doing so, we preempt discomfort, sidestep distractions, and avert potential injuries that might otherwise impede our peak performance.
Whether our day entails prolonged standing, office perambulations, or dedicated desk time, the presence of comfortable shoes can remarkably influence our accomplishments and overall well-being. The upshot is this: as you prepare to seize the day's demands, engrave in your mind that the appropriate pair of shoes could very well hold the key to unlocking triumph.
2. Style: Boosting Confidence and Professionalism
Embrace the adage, 'dress for the position you aspire to, not the one you currently hold.' This principle extends beyond mere clothing choices, encompassing even the shoes adorning your feet. The right set of refined work shoes can bolster confidence and cultivate professionalism within any workplace. Be it the graceful allure of heels or the timeless charm of Oxfords, a well-chosen pair of work shoes can seamlessly elevate your ensemble, emitting an aura of capability.
Beyond aesthetic enhancement, these comfortable and tasteful shoes have the potential to refine posture and empower you to conquer extensive workdays with ease. Prioritizing an investment in top-notch work shoes promises to propel your professional wardrobe to unparalleled heights.
3. Safety: Protecting Your Feet Throughout the Day
Prioritizing the well-being of your feet might not always be top of mind, but it absolutely should be. Equipping yourself with quality work shoes isn't just a matter of convenience – it's a crucial step in safeguarding your feet throughout your daily endeavors. Whether your workplace is a bustling construction site, a warehouse humming with activity, or even a serene office environment, the significance of dependable footwear cannot be overstated.
These shoes not only bestow comfort and ample support but also serve as a protective barrier against potential injuries stemming from hefty objects, slippery surfaces, and other hazards that could potentially cross your path during your work hours.
Factors to Consider When Selecting Work Shoes
1. Arch and Foot Support: Ensuring All-Day Comfort
Caring for our feet holds immense significance in maintaining overall health and wellness. Whether we engage in walking, running, or prolonged periods of standing, our feet shoulder the responsibility of upholding our entire body's weight. The presence of adequate arch and foot support can be transformative in terms of all-day comfort. Thankfully, a multitude of choices are at our disposal to assist us in achieving this goal.
Ranging from specialized insoles to well-fitting footwear, we have the means to ensure that our feet receive the essential support required to navigate through our bustling routines. By dedicating attention to our foot well-being, we can optimize our comfort levels and extract the utmost benefit from each and every stride we take.
2. Material Quality: Durability and Breathability
When selecting work shoes, prioritizing durability and breathability is paramount. These two qualities play a pivotal role in ensuring your feet remain safeguarded and comfortable throughout your workday. It's essential to opt for shoes that are designed to endure challenging conditions, as constant replacements can leave you vulnerable. Therefore, making a lasting choice is vital.
Equally significant is the aspect of breathability. Adequate ventilation in your shoes is crucial for maintaining foot comfort and preventing moisture buildup. Shoes lacking proper breathability can lead to unpleasant sweating, odor, and potential infections. As you embark on your work shoe-shopping journey, remember to emphasize the significance of both durability and breathability. Your feet, as well as your colleagues, will undoubtedly appreciate your thoughtful consideration.
3. Slip Resistance: Staying Steady on Your Feet
For individuals who often find themselves spending extended hours on their feet in various work environments, such as servers, chefs, or construction workers, prioritizing the right footwear is paramount. The significance of slip-resistant work shoes cannot be overstated. These shoes not only offer stability and prevent potentially hazardous slips and falls but also contribute to averting enduring injuries. A meticulously crafted pair of slip-resistant work shoes affords an impeccable grip on surfaces, regardless of their conditions or textures.
4. Toe Protection: A Must for Hazardous Environments
Ensuring food safety holds paramount importance within hazardous work environments. The safeguarding of toes, susceptible to harm from falling objects or heavy machinery, stands as a critical concern. The fortunate progression of technology has led to the development of shoes meticulously crafted to not only meet a requirement but to stand as an essential asset.
These shoes boast fortified toe sections and robust soles, serving as a bulwark for foot protection during unforeseen accidents. Particularly within sectors such as construction, manufacturing, and warehousing, the acquisition of protective footwear has transitioned from a mere suggestion to an imperative.
5. Proper Fit: Avoiding Discomfort and Health Issues
Selecting the right footwear for your work routine can significantly elevate your experience. Beyond just ensuring comfort throughout the day, well-chosen shoes can actively safeguard you against potential health concerns. When embarking on the journey of finding the perfect work shoes, several essential factors warrant consideration.
First and foremost, prioritize an impeccable fit. Footwear that's either overly snug or excessively roomy can give rise to uncomfortable issues such as blisters and calluses, casting a shadow over your day. Furthermore, tailor your choice to the nature of your work. Should your job demand prolonged periods of standing or moving about, it's wise to seek out shoes boasting robust arch support and effective shock absorption.
Different Types of Work Shoes for Various Professions
Absolutely, different professions require specific types of work shoes to ensure comfort, safety, and functionality. Here's a breakdown of the types of work shoes for various professions:
1. Office Professionals: Emphasizing Style and Comfort
Office professionals usually spend long hours on their feet in a relatively controlled environment. Their work shoes should prioritize style and comfort. Common options include: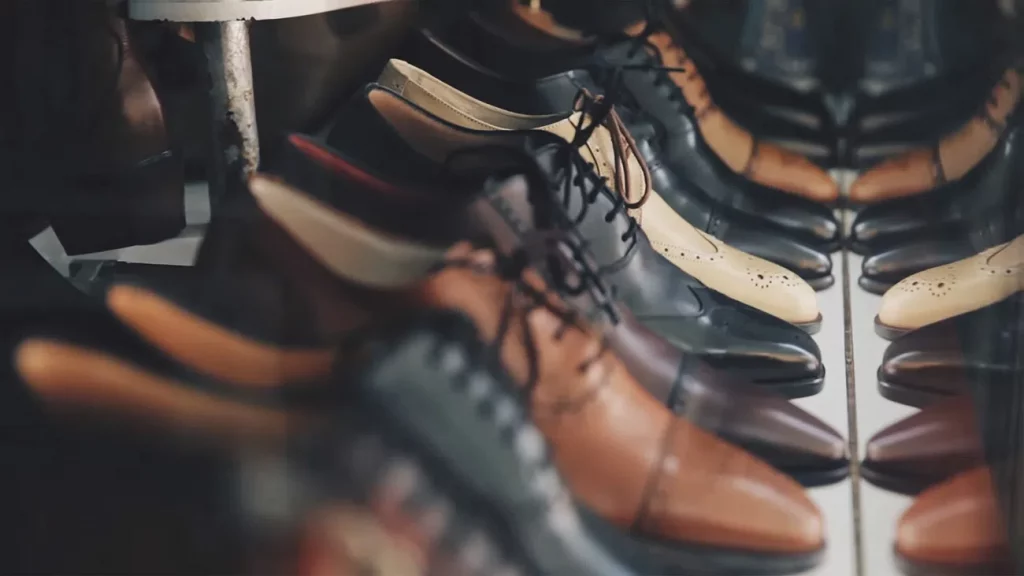 Oxford Shoes: Classic and versatile, oxfords offer a polished look suitable for formal office settings.
Loafers: Slip-on loafers provide convenience and comfort while maintaining a professional appearance.
Brogues: These are a stylish option with decorative perforations that add a touch of sophistication.
2. Healthcare Workers: Prioritizing Support and Hygiene
Healthcare workers need shoes that offer comfort during long shifts and maintain a high level of hygiene. Options include:
Clogs: Slip-on clogs with closed toes are popular among nurses and doctors for their ease of cleaning and support.
Athletic Sneakers: Some healthcare professionals prefer supportive athletic sneakers with non-slip soles for long hours on their feet.
Comfortable Slip-Ons: Slip-resistant, cushioned, and easily washable slip-ons are also common choices for healthcare workers.
3. Construction and Industrial Jobs: Heavy-Duty Protection
Workers in construction and industrial fields need shoes that provide utmost safety and protection in hazardous environments. Options include: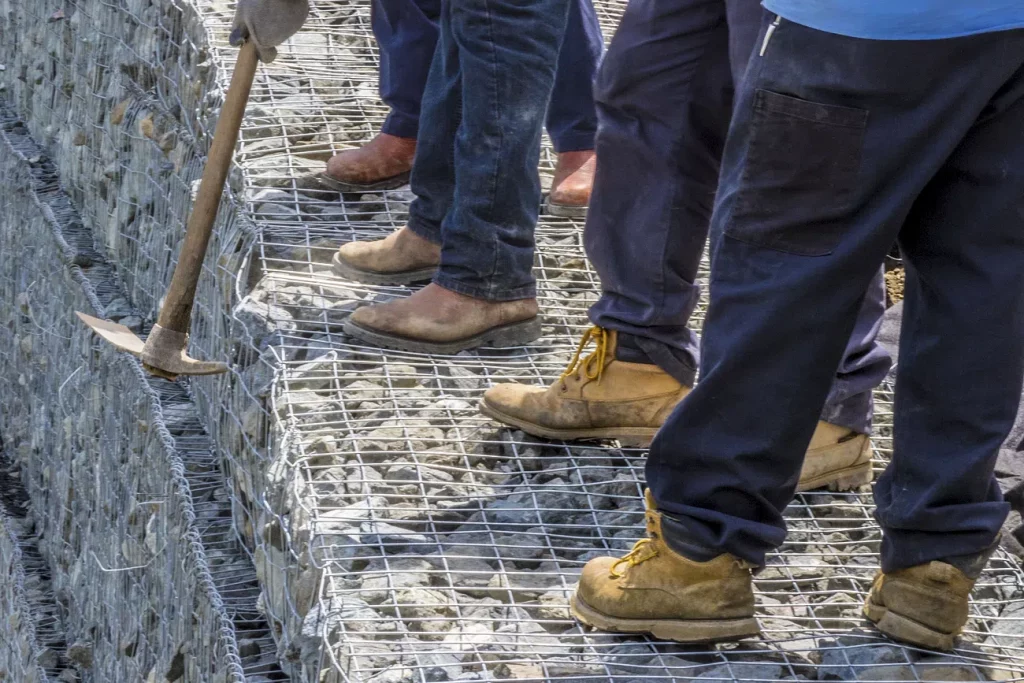 Steel-Toed Boots: These boots have reinforced toes to protect against heavy objects and compression.
Composite Toe Boots: Similar to steel-toed boots but made from non-metallic materials, making them lighter and more suitable for some work environments.
Work Boot: Sturdy and rugged work boots with thick soles offer protection from sharp objects, chemicals, and electrical hazards.
4. Restaurant and Hospitality Staff: Slip-Resistant and Durable
Those working in restaurants and hospitality need shoes that offer slip resistance and durability to withstand spills and constant movement. Choices include:
Non-Slip Shoes: Slip resistant shoes with grippy outsoles are essential for preventing accidents in fast-paced, slippery environments.
Clogs with Ventilation: Ventilated clogs with non-slip soles are favored by kitchen staff for their breathability and practicality.
Chef Shoes: Specifically designed for chefs, these shoes often have reinforced toes and slip-resistant features.
Remember, it's important to choose work shoes that align with the specific requirements of your profession to ensure both comfort and safety. Additionally, always check with your workplace regulations or guidelines regarding appropriate footwear before making a selection.
Caring for Your Work Shoes: Maintenance Tips
Our work shoes quietly bear the brunt of our daily grind, whether we're enduring long hours of standing or treading on slippery surfaces. Despite their significant role, we often overlook their care and maintenance. Yet, much like any valuable tool, they require proper attention to deliver their best performance.
By embracing some straightforward maintenance guidelines, you can not only prolong the lifespan of your work shoes but also ensure your feet remain comfortable and well-protected. Whether your workplace is a corporate office or a more demanding setting, the following suggestions will assist you in preserving your work shoes in impeccable condition.
1. Regular Cleaning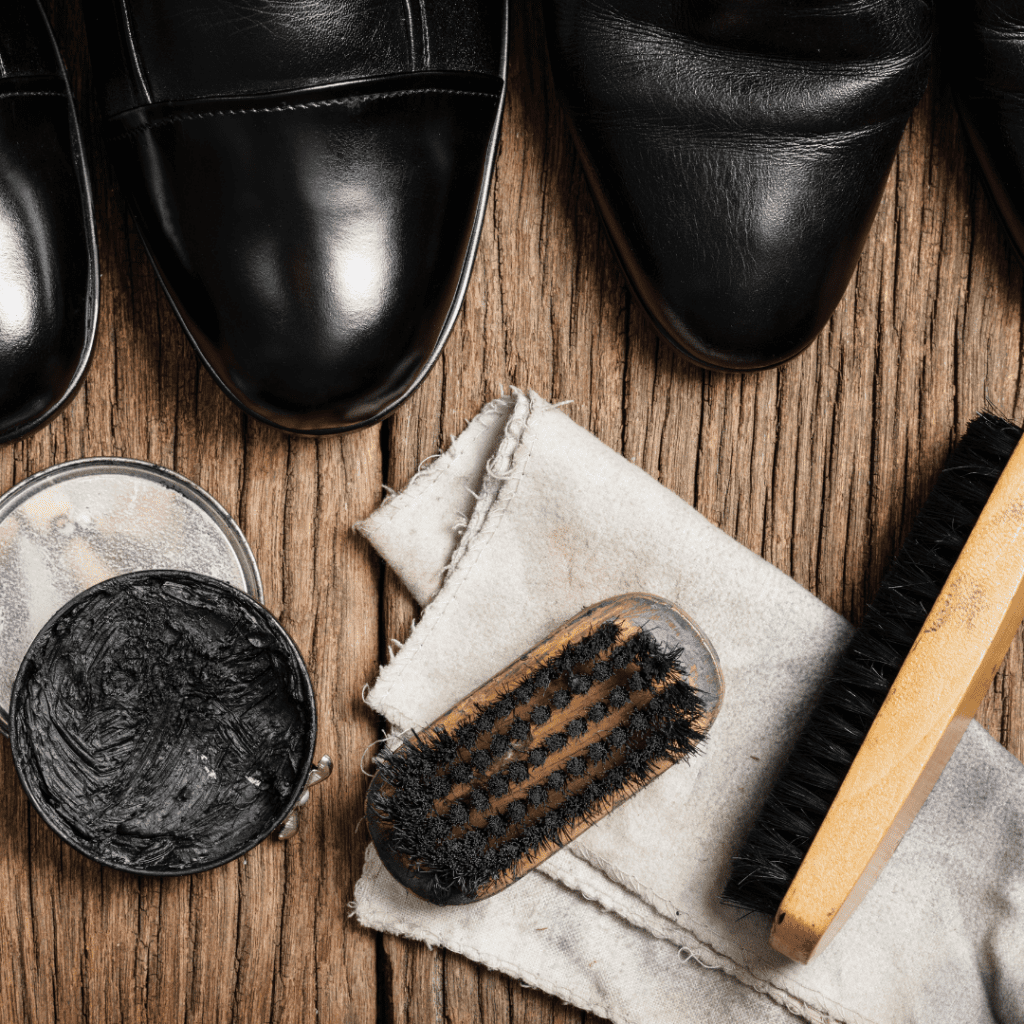 Depending on your profession and the environment you work in, your shoes can accumulate dirt, debris, and stains. Regularly clean your shoes using appropriate cleaning methods based on the material.
Use a soft brush or cloth to remove loose dirt and debris from the surface.
For leather shoes, use a leather cleaner and conditioner to maintain their suppleness and shine.
For fabric or synthetic materials, use a mild soap and water solution to clean the surface. Avoid submerging the shoes completely.
2. Proper Storage
When you're not wearing your work shoes, store them in a cool, dry place away from direct sunlight and extreme temperatures.
Consider using shoe trees to help maintain the shape of the shoes and absorb excess moisture.
Avoid stacking or piling your shoes, as this can cause deformation and creasing.
3. Rotate Your Shoes
If possible, have multiple pairs of work shoes and rotate them regularly. This allows each pair to "rest" between wears, which can extend their lifespan.
Allowing your shoes to air out between uses can help prevent odors and moisture buildup.
4. Protection and Waterproofing
Depending on your work environment, consider applying a waterproofing spray to protect your shoes from water, stains, and other liquids.
Apply a suitable protective spray or cream to leather shoes to prevent cracking and maintain their appearance.
5. Sole and Heel Maintenance
Check the soles and heels of your shoes for signs of wear and tear. Replace worn-out soles or heels promptly to maintain proper support and traction.
For slip-resistant shoes, ensure that the slip-resistant features on the outsoles remain effective. If they start to wear down, it's time for a replacement.
Regularly inspect the stitching and seams for any signs of damage. If you notice loose threads or seams, consider repairing them to prevent further issues.
By following these maintenance tips, you can significantly extend the life of your work shoes and continue to enjoy their comfort and functionality throughout your professional endeavors.
Conclusion
A good pair of work shoes is essential for productivity and comfort. Not only do they provide arch and foot support, but also foot protection, adequate slip resistance, breathability, and the right fit. It's important to pick the best type of work shoe, depending on the environment you are working in. 
Office professionals should emphasize style and comfort, while healthcare workers should prioritize support and hygiene. Construction staff should look into heavy-duty protection, and restaurant personnel should use slip-resistant and durable footwear.
Besides selecting a well-fitting shoe according to the job requirements, it is also necessary to properly take care of your shoes regularly to extend their life cycle. Mention your favorite type of shoe in the comment and read more such informative content on Orderific's blogs!
FAQs
Q. Why is it important to invest in quality work shoes?
Ans. Investing in quality work shoes is crucial for comfort, support, and safety at work, and they can help prevent workplace accidents and foot-related health issues.
Q. How do I find the right size for my work shoes?
Ans. To find the right size, measure your feet at the end of the day when they're largest, and try shoes on with the same type of socks you'll wear at work.
Q. Are work shoes with steel toes necessary for all professions?
Ans. No, steel toe shoes or safety shoes are not necessary for all professions; they are typically needed for jobs with heavy objects and potential compression hazards.
Q. What features should I look for in work shoes for standing all day?
Ans. For standing all day, look for work shoes with cushioned insole, arch support, and a roomy toe box.
Q. Can work shoes be both comfortable and stylish at the same time?
Ans. Yes, many brands design work shoes that perfectly balance comfort and style, offering a wide range of fashionable, ergonomic options.
Q. How often should I replace my work shoes for optimal support?
Ans. It's generally recommended to replace work shoes every 8-12 months or sooner if they show signs of significant wear and tear.