In today's competitive and ever-evolving hospitality industry, the challenge of efficiently managing a restaurant or bar looms large. Amid this whirlwind, BevSpot emerges as a beacon, revolutionizing the way you handle operations. It's not just a tool; it's a holistic solution that simplifies, streamlines, and elevates the management process. 
With technology taking the center stage in modern business, it is leading the charge, and everyone in the industry is eager to understand its magic. So, what exactly is making everyone talk?
Introduction to BevSpot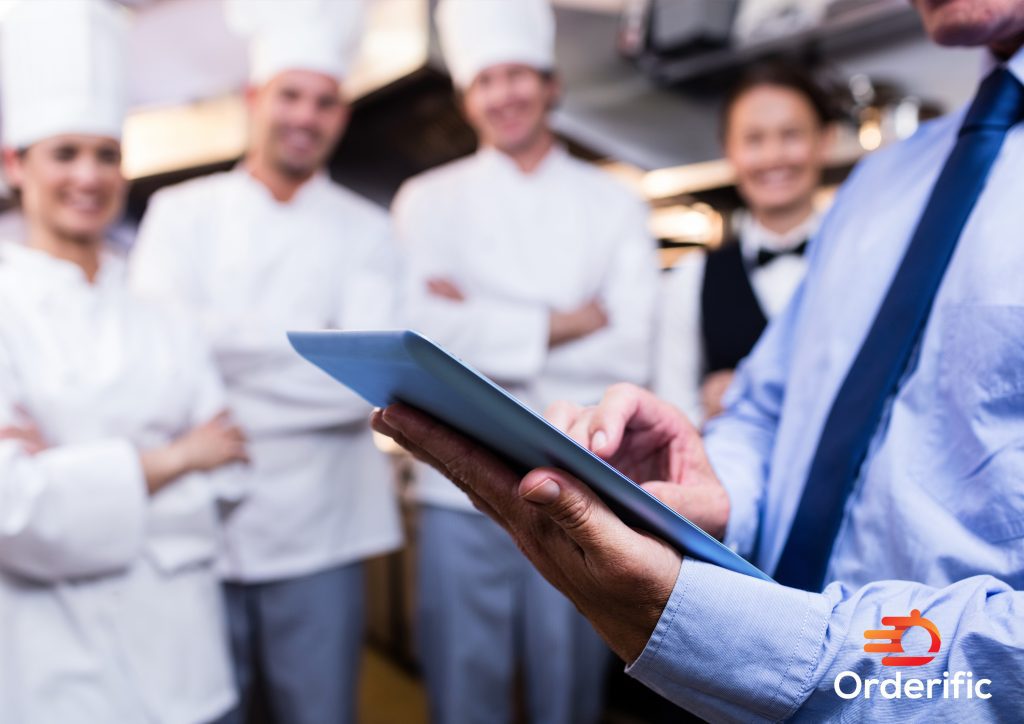 BevSpot, with the strong backing of industry giants such as Bain Capital Ventures, has been making waves in the world of hospitality technology. Far from being just another piece of software, it stands out as a dedicated restaurant management platform, intricately designed for the diverse and dynamic landscape of North American bars and nightclubs. 
But it's not just about convenience; it's about reinventing the operational framework of establishments to usher in a new era of efficiency. Intrigued? Let's delve into the heart of what makes it a game-changer.
BevSpot Features and Capabilities
Inventory Management
Wave goodbye to tedious manual inventory tallies and the labyrinth of excel sheets. BevSpot introduces an intuitive, user-friendly interface that streamlines the tracking of alcohol inventory, aligning with anticipated stock levels. This minimizes any unforeseen discrepancies. And it's not just about beverages; it handles food inventory with the same precision, ensuring no ingredient is left untracked or unnoticed.
Menu Creation and Analysis
Crafting the perfect menu becomes an art with BevSpot. But what sets it apart is its analytical prowess. By offering real-time insights, it empowers establishments to measure the performance of each dish or drink. This means restaurants and bars can effectively tailor their offerings, aligning them perfectly with customer preferences. The result? Happier customers and optimized sales!
Purchasing and Ordering
BevSpot's smart cart revolutionizes the purchasing process. It seamlessly integrates with distributors, ensuring orders are accurate, timely, and efficient. Beyond just streamlining, the platform's data-driven capabilities enable businesses to make informed purchasing decisions. So, no more over-ordering or stockouts; just the right amount of inventory every time.
Sales and Performance Tracking with BevSpot
The success of any establishment lies in its numbers. With BevSpot's robust sales performance insights, establishments get a crystal-clear view of their operational metrics. Whether it's tracking the popularity of a new cocktail, analyzing the weekly turnover, or gauging the success of a promotional event, it covers it all. It's not just about data; it's about actionable insights that drive success.
BevSpot Implementation and Integration
Setting Up BevSpot for Your Bar or Restaurant
Getting started with BevSpot is straightforward. Its user-friendly interface is designed with real-world users in mind. This means, regardless of one's tech background, setting up and getting operations running is uncomplicated and swift.
Integrating BevSpot with Other Systems
One of BevSpot's standout features is its adaptability. It's engineered to gel seamlessly with a plethora of other systems. Whether you're looking to integrate with a Point of Sale (POS) system, accounting software, or any other management tools, it ensures a hassle-free, smooth integration process.
Training and Support for BevSpot Users
The transition to a new system can often be daunting. Recognizing this, BevSpot has put in place a comprehensive training program for its users. The aim? To make sure every member of your team feels confident in utilizing the platform to its fullest potential. And if any questions or challenges arise, its stellar support team is readily available, ensuring timely and effective assistance every step of the way.
BevSpot Pricing and Plans
Subscription Options
Different businesses have different needs, and BevSpot understands that. That's why they offer an array of subscription plans. From a compact neighborhood pub looking for basic features to a large nightclub requiring advanced capabilities, there's a plan that's just right. Each tier is meticulously designed to ensure businesses get optimal value for their money.
Customizing Your Business
Every bar and restaurant is unique, with its own set of challenges and operational dynamics. Recognizing this, BevSpot offers customization options, allowing businesses to mold the platform in a way that aligns with their specific operational flow and demands.
Comparing BevSpot to Other Management Tools
The bar and restaurant management landscape is crowded, with numerous platforms vying for attention. However, BevSpot manages to carve a niche for itself. Its blend of robust features, user-friendly design, coupled with competitive pricing, ensures that it stands shoulder-to-shoulder, if not a step ahead, of its competitors.
Whether it's functionality, ease of use, or cost-effectiveness, it often emerges as the preferred choice for many industry professionals.
Conclusion
In the intricate dance of restaurant and bar management, keeping every step coordinated can be a Herculean task. Enter BevSpot: the savior for owners and managers, making that dance graceful and efficient. It's a comprehensive tool, tackling everything from the intricacies of inventory management to deciphering sales patterns.
This isn't just about managing; it's about optimizing, making every process sleeker, every decision smarter. With profits maximized and operations streamlined, it isn't just a software; it's the strategic partner every establishment wishes they had sooner.
In case you want more content like this, visit Orderific right now!
FAQs
How can BevSpot benefit my bar or restaurant?
It streamlines operations, from inventory to sales analysis, ensuring efficient and profitable management.
What features does BevSpot offer for inventory management?
From tracking alcohol to sitting inventory, it provides a holistic inventory management solution.
How does BevSpot help with menu creation and analysis?
It gives insights into menu item performance, assisting in crafting and analyzing menus.
How does BevSpot integrate with other systems?
It seamlessly connects with various systems, be it POS or accounting software.
What are the pricing options for BevSpot?
It offers multiple subscription tiers, fitting different business sizes and needs.
What resources and support are available for BevSpot users?
From comprehensive training to a dedicated support team, users are well-assisted throughout their journey.