Ever thought breakfast could be more than just a mundane morning routine? That it could transform into an exhilarating adventure, taking you on a gastronomic journey right at the break of dawn? At Big Bad Breakfast, this dream is a reality. This isn't just about silencing morning hunger; it's about a feast for the senses. 
Every dish promises a culinary excursion from the usual, painting mornings with vibrant flavors, textures, and aromas. At Big Bad Breakfast, they redefine mornings. They include delectable offerings that not only satiate hunger but also leave an indelible mark on your palate, beckoning you back for more.
Your Ultimate Morning Food Destination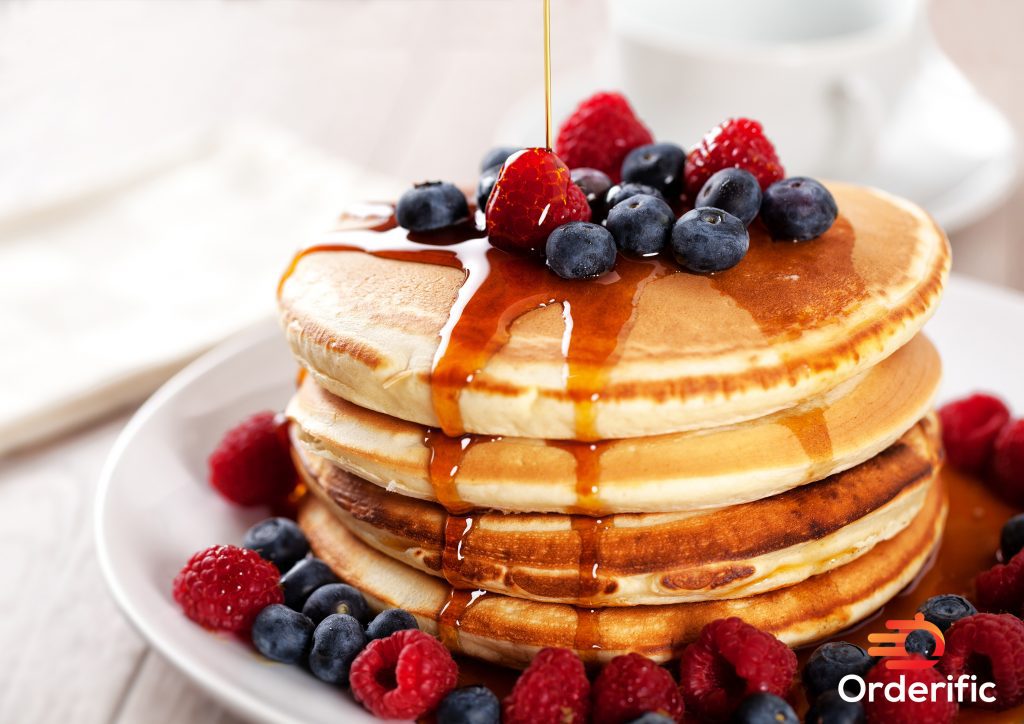 Have you ever desired more from your first meal of the day than just a hurried bite? Why settle for mediocre, when the path to culinary excellence beckons? Enter Big Bad Breakfast, the brainchild of the visionary Chef John Currence. This establishment isn't merely a place to grab a quick bite; it's a gastronomic haven where mornings are celebrated with gusto. 
Every dish isn't just cooked; it's crafted with precision, love, and a dash of culinary magic. Here, a meal isn't just a routine; it's an event. Using the finest and freshest of ingredients, every plate is a testament to the commitment and passion infused in its creation. This isn't your average joint; it's a gourmet destination that ensures your day starts on a delectably high note.
Classic Breakfast Fare: Timeless Favorites to Satisfy Your Cravings
Breakfast is often dubbed the most important meal of the day, but at Big Bad Breakfast, it's transformed into an unparalleled gastronomic journey. While trendy dishes come and go, there are some timeless classics that never fade, consistently drawing patrons into the realm of delightful morning satiation. These dishes have endured the test of time, evolving and adapting while holding onto their rich essence.
Let's embark on a flavorful voyage through these classic dishes that promise more than just filling up your stomach – they're about igniting cherished memories and forging new ones.
Pancakes, Waffles, and French Toast
Have you ever longed for a meal that promises sweetness in every bite? Enter the world of pancakes, so fluffy they might just float away, waffles that crackle with crispiness at the edges, and French toast, a golden masterpiece of eggy perfection.
Every bite, especially when drizzled with the exclusive BBB house syrup blend, transports you to a realm where morning flavors reign supreme. It's not just food; it's a sweet awakening for your senses.
Eggs, Bacon, and Sausage
The sizzle of bacon, the aroma of sausages grilling, and the gentle crackle of eggs cooking form the symphony of a classic breakfast. With eggs that cater to every preference, be it scrambled soft, fried sunny-side-up, or poached to velvety perfection, paired with meaty accompaniments, it's a meal that resonates with perfection.
It's the kind of breakfast that fuels your day, evokes nostalgia, and consistently remains a cherished favorite.
Omelettes and Frittatas: Versatile and Delicious Breakfast Options
The beauty of eggs is their versatility, and nowhere is this more evident than in omelettes and frittatas. Whisked eggs serve as a canvas, and the fillings – be it sharp cheddar cheese, green bell peppers, mushrooms, or crispy bacon – are the strokes of a culinary masterpiece. Each bite offers a delicious surprise, ensuring that your morning begins on a varied, flavor-packed note.
Biscuits and Gravy: A Southern Breakfast Staple
The southern states have gifted the world with many culinary delights, but none as heartwarming as biscuits and gravy. Imagine biscuits that are the epitome of softness, paired with a gravy that's rich, flavorful, and generously peppered with chunks of sausage. It's comfort on a plate, a dish that wraps you in warmth and sets the tone for a day filled with promise.
Unleashing Creativity: Unique and Inventive Breakfast Offerings
Breakfast, while rooted in tradition, is a canvas that's constantly evolving, taking on hues of modern culinary trends and global flavors. In today's world, the morning meal is no longer confined to the classics; it's been innovatively reinvented, with chefs like those at Big Bad Breakfast pushing the boundaries of creativity. 
These modern breakfast renditions aren't just about feeding the stomach, but about tantalizing the palate, awakening the senses, and ensuring that the first meal of the day is anything but mundane. Let's dive into some of the contemporary offerings that have been capturing hearts and stomachs alike.
Breakfast Tacos and Burritos: A Twist on Traditional Breakfast
Breakfast is being revolutionized, and what better way than wrapping it in the warm embrace of a taco or burrito? Envision soft tacos cradling scrambled eggs, spiced sausage, and a sprinkle of cheese, or burritos generously filled with creamy avocados, tangy salsa, and beans.
It's an adventurous culinary journey, fusing the essence of hearty breakfasts with the spirit of Mexican cuisine. A morning bite into these ensures a fiesta for your taste buds.
Avocado Toast: A Healthy and Delicious Breakfast Option
In the world of breakfasts, avocado toast has emerged as a contemporary champion. Think artisanal toast, crispy at the edges, slathered with lush avocado, brought to life with seasonings. A hint of sesame seed for texture, a sprinkle of chili flakes for heat, and delicate green onions for zest. It's a symphony of flavors and textures, ensuring that health and taste walk hand in hand.
Breakfast Sandwiches: A Portable Breakfast for On-the-Go
The hustle of modern life demands breakfast options that meld convenience with taste. Enter the breakfast sandwich, a marvel that cradles crispy bacon, gooey American cheese, and a perfectly fried egg between slices of bread. It's a handheld wonder, ensuring that no matter how rushed the morning, a sumptuous breakfast is never out of reach.
Breakfast Bowls: A Hearty and Filling Breakfast Choice
When breakfast feels like a comforting embrace, it's probably a bowl brimming with wholesome goodness. Visualize grits, creamy and comforting, crowned with crispy bacon strips, a cascade of melted cheddar, and a poached egg, with its yolk waiting to be pierced. Every spoonful is a dive into layers of flavor and texture, making mornings feel like a sumptuous feast.
Catering to All Tastes: A Menu Designed for Every Breakfast Lover
Big Bad Breakfast is more than a mere eatery; it's a morning sanctuary that promises an odyssey of flavors. Recognizing the diversity in palate preferences, this haven ensures every guest finds their morning muse. From timeless classics that evoke nostalgia to innovative dishes that cater to the modern adventurer, the menu is an eclectic mix of everything breakfast can be.
Beyond food, it's about crafting moments, stories, and memories with every bite. Whether you desire the comfort of scrambled eggs and toast or yearn to venture into the world of avocado-topped delicacies, Big Bad Breakfast's extensive menu is curated to cater to every inclination, ensuring that no taste bud leaves unattended. It's not just a meal; it's an experience, a morning ritual that sets the day's rhythm.
Conclusion
Breakfast, celebrated as the day's pivotal meal, sets the tone for the hours ahead. Big Bad Breakfast elevates this notion, transforming a routine meal into a gastronomic extravaganza. From the very first bite, you're away on an epicurean adventure, experiencing an amalgamation of intricate flavors and mouthwatering textures.
Each dish, meticulously crafted, is a testament to the art of breakfast-making. With every visit, mornings are redefined, becoming less about fueling up and more about indulging in a symphony of tastes. As the sun rises, there's no better place to celebrate the dawn than this temple of morning delights.
In case you want more content like this, visit Orderific right now!
FAQs
What are the hours of operation for Big Bad Breakfast?
Big Bad Breakfast serves its culinary delights from the early morning, ensuring patrons can enjoy a hearty breakfast or a leisurely brunch up until mid-afternoon.
Does Big Bad Breakfast take reservations?
While the establishment warmly welcomes spontaneous walk-ins, for those planning a special occasion or coming in large groups, it's wise to make a reservation to guarantee a spot.
Does Big Bad Breakfast offer outdoor seating?
Indeed, they do! Patrons can bask in the refreshing outdoor ambiance, sipping on their morning coffee while enjoying their chosen delights.
Is Big Bad Breakfast kid-friendly?
Without a doubt! Big Bad Breakfast isn't just for adults; it's a paradise for young diners too, with a versatile menu that promises to tickle the taste buds of the little ones.
Does Big Bad Breakfast offer catering services?
Whether it's a corporate event or a private gathering, Big Bad Breakfast extends its culinary expertise, offering an array of catering services tailored to suit every occasion.