In the often dry and tedious domain of billing and invoices, a little humor goes a long way. Billing memes have surfaced as a popular internet trend, offering comic relief to professionals grappling with the complexities of invoicing. These light-hearted memes make the daunting task of going through stacks of bills and invoices a tad bit more enjoyable, adding a touch of fun to an otherwise mundane process.
Billing memes, through a combination of text and images, cleverly encapsulate the common frustrations and hilarity associated with the world of payments. Whether you're a seasoned accountant or a small business owner, there's a relatable billing meme for every situation.
Laughing Through Invoicing: Exploring Billing Memes
Have you ever stared at an invoice so confusing that you wish it came with a user manual? Well, there's a meme for that! A popular one depicts a puzzled cat staring at an invoice with the caption, "When the invoice is more complicated than the project itself." It perfectly captures the bewildering ordeal of navigating through an intricately detailed invoice that leaves you feeling like you're deciphering an ancient hieroglyphic script.
Or how about that sweet sense of victory when you finally manage to reconcile those stubborn invoices? Nothing portrays this better than the triumphant baby meme, holding its fists in the air, with the caption, "Finally sorted out that invoice from two months ago." It's a win that every accounts payable team can relate to, bringing a much-needed moment of levity to the arduous billing process.
The Invoicing Chronicles: Memes that Resonate
One of the most popular billing memes features a person in front of a computer with multiple windows open, looking like they've been working on invoices for hours. The caption reads, "When someone asks if I'm done with the invoicing yet." It's a humorous take on the never-ending cycle of invoicing that many professionals can relate to.
The Relatable Struggles: Memes that Reflect Billing Frustrations
Apart from the comical side, billing memes also reflect the common struggles and frustrations faced by those in charge of invoicing. One meme depicts a person staring at an invoice with a look of despair, while the caption reads, "When you realize there's still another 200 invoices to go through." It's a humorous take on the overwhelm that can come with managing large volumes of invoices, offering a relatable moment for those in similar situations.
Payment Puns: Wordplay and Humor in Billing Memes
For some, billing memes are not just about the relatable situations but also the clever wordplay and puns associated with payments and invoices. One popular meme features a picture of a cat with a smug look on its face, accompanied by the caption, "Meow-ny owed to me." It's a witty play on words that adds an element of fun to the often mundane task of chasing overdue payments.
Finding Light in Numbers: Billing Memes to Brighten Your Day
In a world where numbers and calculations dominate, billing memes offer a refreshing break from the seriousness of it all. They bring some much-needed lightness and humor to an otherwise monotonous part of business operations.
Billing Bloopers: Sharing Amusing Invoice Mishaps
Billing memes also provide a platform for sharing and laughing at common billing blunders. One popular meme features a person staring blankly at an invoice with the caption, "When you realize you forgot to include the decimal point." It's a lighthearted reminder to always double-check your numbers before sending out an invoice.
Client Laughter: Humorous Takes on Invoicing Communication
Clients' reactions to invoices often make for amusing material in billing memes. One such meme depicts a person receiving an invoice and exclaiming, "But I thought we were friends!" It's a humorous take on the tension that can arise when discussing payments with clients, adding some levity to the situation.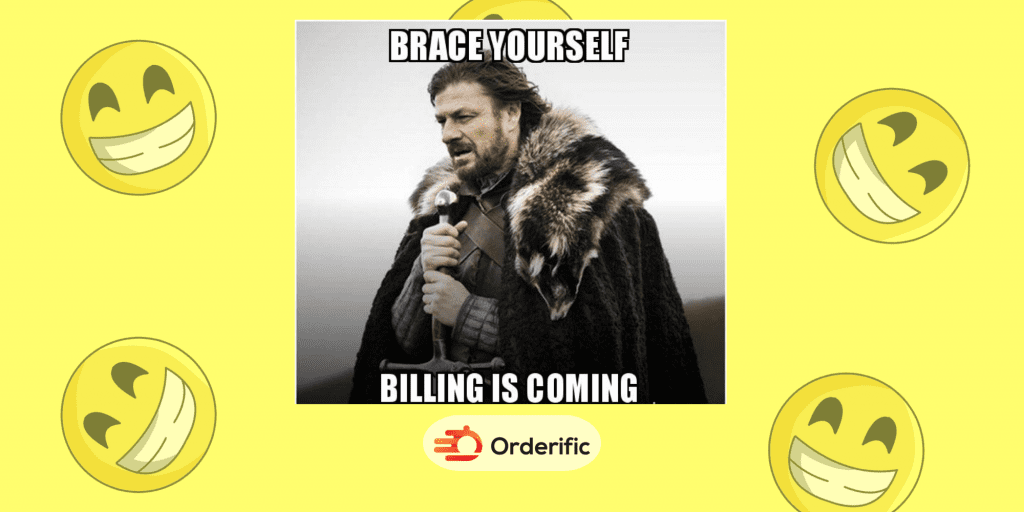 Billing Blunders: Laughing at Common Mistakes
One of the most endearing aspects of billing memes is their ability to make even the biggest blunders seem somewhat comical. Whether it's a missed decimal point or a typo in the invoice amount, billing memes provide a light-hearted perspective on common invoicing mistakes.
Numbers Game: Jokes and Memes About Mathematical Mishaps
For those who struggle with numbers, billing memes offer a humorous take on mathematical mishaps. One meme features two people discussing an invoice, with one saying, "I always round up because I hate decimals." It's a playful depiction of the struggles some may face when calculating and rounding off numbers in invoices.
The Dance of Reminders: Memes about Late Payment Nudges
Chasing late payments can be a frustrating and time-consuming task, but billing memes offer a way to find humor in this often-dreaded process. One meme shows a person receiving an invoice with the caption, "When you get the third reminder for an overdue payment." It's a tongue-in-cheek take on the constant back-and-forth dance of sending reminders and receiving excuses from delinquent clients.
Memes that Speak to Professionals: Inside Jokes and Laughs
Billing memes also offer a way for professionals to connect and share inside jokes within their respective industries. Whether it's accountants poking fun at tax season or freelancers lamenting late payments from clients, billing memes bring people together through shared experiences and laughter.
The Language of Invoicing: Memes for the Financially Savvy
For those well-versed in the world of finance and invoicing, billing memes offer a way to poke fun at industry-specific jargon and terminology. One meme features a person staring intently at an invoice with the caption, "What do you mean by 'reconcile'?" It's a playful reminder that not everyone speaks the language of invoicing fluently, making for a relatable moment of laughter.
Billing vs. Reality: Laughing at the Gaps Between Expectation and Payment
They also highlight the discrepancies between expectations and reality when it comes to payments. One meme features a person receiving an invoice with the caption, "When you were expecting 100% payment but only got 50%." It's a humorous take on the all-too-familiar situation of clients not paying the full amount expected, providing a shared experience for professionals in similar situations.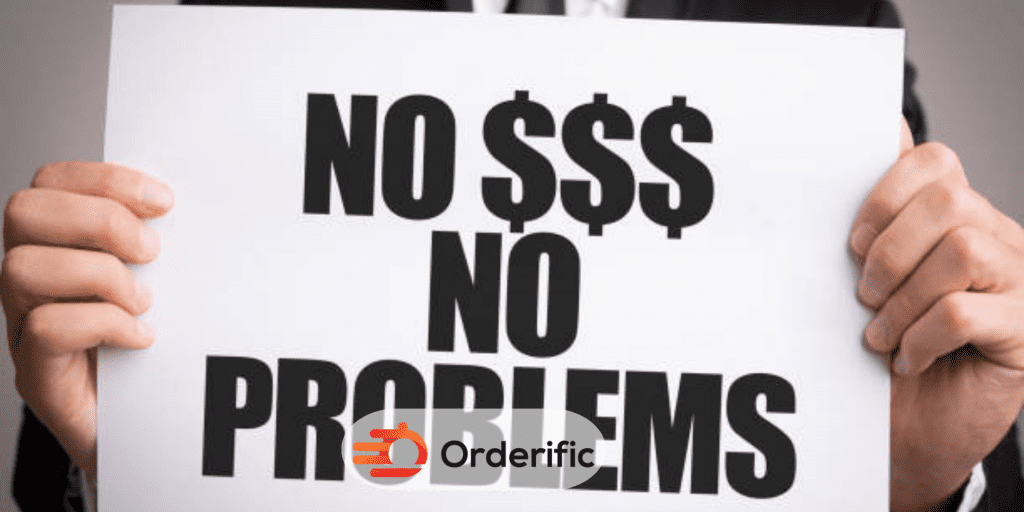 Conclusion
In the world of invoicing, where numbers and calculations reign supreme, billing memes offer a much-needed break from the seriousness and monotony. They provide a source of comic relief, allowing professionals to laugh at common frustrations and blunders associated with billing and payments. Whether you're looking for a meme to commiserate with or a pun-filled joke to brighten your day, billing memes have something for everyone. So the next time you're feeling overwhelmed by invoices, take a break and browse through some hilarious billing memes – it may just make your day a little brighter. Happy invoicing!
Click here for more funny and insightful content with Orderific. To start experiencing the great benefits Orderific can bring to your business, click here now. Try Orderific!
FAQs
What are billing memes and how do they relate to the world of invoices?
They are humorous images and captions that provide comic relief to professionals dealing with the complexities of billing and invoices.
How can billing memes provide comic relief in the invoicing process?
Billing memes offer a lighthearted perspective on common frustrations, mishaps, and blunders associated with invoicing.
Where can I find a collection of billing-related memes to enjoy?
You can find a variety of billing memes on social media platforms such as Instagram, Twitter, and Pinterest.
Are there specific types of billing situations that are often depicted in memes?
Yes, they often revolve around common invoicing frustrations, client communication, mathematical mishaps, and chasing late payments.
Can billing memes help professionals cope with the challenges of invoicing?
Absolutely! Billing memes provide a sense of camaraderie and shared experiences among professionals, helping them find humor in the often-dreaded task of invoicing.