Imagine walking into your favorite local bar. The ambient music is playing, and the air is filled with a familiar mix of laughter and clinking glasses. You approach the counter, and the bartender flashes a warm smile. You order your go-to drink, but instead of handing over crumpled bills or swiping a card, you pay with crypto. Yes, the digital asset you've been trading and mining is now a valid currency in this scene. Sounds exciting. Welcome to the future where Bitcoin subtly yet steadily permeates everyday life. Cryptocurrency, once a niche digital currency confined to the tech-savvy realm, is now making inroads into the hospitality industry. Join us as we explore this intriguing intersection of Bitcoin and bars, a testament to the ever-evolving Bitcoin network.
Crypto Café + Room 77
Nestled in the heart of Berlin's vibrant Kreuzberg district, Crypto Café and Room 77 are significant milestones in the crypto journey. As you enter this revolutionary establishment, you're greeted by an eclectic mix of patrons – from Bitcoin enthusiasts to digital asset innovators. Each conversation hums with discussions about price fluctuations, making it an ideal environment for keeping up-to-date with the latest crypto news.
The café offers something more than just a casual dining experience. It's a testament to the potential of Bitcoin's seamless integration into our daily transactions. It isn't just an investment or trading tool but a practical financial resource. Whether paying for a steaming cup of coffee or settling your bill after a hearty meal, every transaction adds to the growing Bitcoin network.
A pioneer in accepting Bitcoin, Room 77's unique character extends beyond its cryptocurrency-friendly policy. This place is a microcosm of the broader Bitcoin foundation, fostering community among its patrons. Hushed whispers about Bitcoin mining mingle with the clinking of glasses, adding a distinctive flavor to the atmosphere.
What further distinguishes Room 77 is its Bitcoin ATM. This feature bridges the gap between crypto's digital and physical realm, reinforcing the café's commitment to promoting digital currency. Each visit to the Crypto Café and Room 77 isn't just a gastronomic delight but an enlightening journey into the ever-evolving world of cryptocurrency.
Paralelní Polis Bitcoin Café
A new world unfolds once you enter Prague's Paralelní Polis Bitcoin Café. This is no ordinary café. Instead, it's an embodiment of the transformative power of digital currency. The aroma of freshly brewed coffee wafts through the air, and a chorus of lively conversations about Bitcoin mining fills the room. One might say it's a haven for Bitcoin enthusiasts.
The Bitcoin ATM stands out prominently as you glance around, reflecting the café's commitment to Bitcoin and its potential. This isn't just about brewing fine coffee; it's about brewing revolution. The café serves as an exciting intersection between the digital world of Bitcoin and the physical realm of everyday transactions. It's a testament to how Bitcoin can seamlessly integrate into our lives – even when purchasing a latte.
The discussions here go beyond casual banter. Topics like Bitcoin price fluctuations and the latest Bitcoin news take center stage. Every conversation, transaction, and ambient music contributes to the thriving Bitcoin network. Your senses are not just engaged but immersed in an enlightening Bitcoin experience.
Here at Paralelní Polis Bitcoin Café, digital currency is not a vague concept discussed behind closed doors. It's tangible, practical, and part of the daily grind. Therefore, engaging with Bitcoin becomes less about trading and more about understanding its role in shaping our future. So, next time you're in Prague, don't just stop by for coffee; take a sip of the future, too.
Dogebeans
There's a charming little spot in the heart of London called Dogebeans. Known for its exceptional coffee and welcoming ambiance, it's also celebrated for embracing the crypto era. As the name suggests, Dogebeans accepts Dogecoin, an offshoot of Bitcoin, for transactions. 
When you step into Dogebeans, you're stepping into the future. The scent of freshly ground coffee beans fills the air. The hum of the coffee grinder is like music, blending harmoniously with the soft murmur of conversations about digital assets and Bitcoin prices.
Every sip of their perfectly brewed coffee reminds you of the exciting blend of traditional commerce and digital currency. Dogebeans offers more than just a great cup of coffee. It provides an experience. It's a space where you can watch the Bitcoin network grow, one transaction at a time.
Your visit to Dogebeans is complete with using their Bitcoin ATM. A tangible testament to the integration of digital currency into everyday life, the ATM is a popular conversation starter. It brings the abstract concept of Bitcoin mining to life.
As you leave Dogebeans, you'll feel enlightened. You need to be updated on the latest Bitcoin news. You've also touched the future right there on the streets of London. Whether you're a Bitcoin enthusiast or a casual observer, Dogebeans offers a glimpse into a future where digital currency is… currency.
Bitcoin Embassy Bar + Latam
Venturing into the bustling heart of Mexico City, a unique establishment catches your eye – the Bitcoin Embassy Bar + Latam. As you cross the threshold, a vibrant energy fills the air. It's where the digital currency world comes alive right before your eyes.
Patrons, engaged in thought-provoking conversations about Bitcoin prices and the latest news, dot the space. The clinking glasses harmonize with the hum of the Bitcoin network discussion, creating a melodious symphony. It charms your senses, leaving you eager for the experience that awaits.
At the bar, smiling bartenders welcome you. They accept your Bitcoin transaction with an engaging nod for a refreshing drink. The seamless blend of traditional hospitality and digital innovation becomes evident. It's a testament to the venue's commitment to fostering the Bitcoin Foundation.
Glowing softly in a corner, you spot a Bitcoin ATM. It's a beacon for the curious, the neophytes, and the Bitcoin veterans alike. This symbolic machine, often focused on engaging conversations, bridges the gap between digital assets and tangible currency.
However, the Bitcoin Embassy Bar + Latam offers more than an exciting Bitcoin encounter. It embodies the spirit of community. Here, every discussion, every exchanged glance, and every transaction adds a distinct touch to the Bitcoin network's growth.
Visiting the Bitcoin Embassy Bar + Latam is more than a casual night out. It's a glimpse into the potential future of Bitcoin – a future where digital currency is not just a trading tool but a part of our everyday lives.
HIP Coffee & Restaurant
Venturing into the heart of Sydney reveals a gem: HIP Coffee & Restaurant. Here, the aroma of freshly brewed coffee intertwines with engaging conversations about crypto. Patrons exchange insights on topics ranging from Bitcoin prices to the ins and outs of Bitcoin mining. The atmosphere buzzes with lively discussion, punctuated by the soft clinking of coffee cups.
Stepping inside, your senses are instantly engaged. The warm hues of the decor mirror the warmth of the crypto community that gathers here. Visitors settle into comfortable chairs, their eyes lighting up as they discuss the latest crypto news. Amidst this, digital transactions take place seamlessly, adding to the growth of the Bitcoin network.
HIP Coffee & Restaurant prides itself on accepting Bitcoin transactions, echoing its commitment to digital currency. Here, Bitcoin isn't merely a trading tool; it's a means to purchase your favorite brew or a hearty meal. A Bitcoin ATM stands proudly within the space, bridging the gap between the digital and physical realms of Bitcoin.
The casual observer might view HIP Coffee & Restaurant as just another café. However, for the Bitcoin enthusiast, it represents much more. It embodies an evolving world where digital currencies are integrated into everyday life. The establishment is a testament to Bitcoin's potential, offering a taste of the future, one transaction at a time.
So, when in Sydney, don't just visit HIP Coffee & Restaurant for its coffee. Visit for the enlightening crypto experience. It's more than just a café; it's a glimpse into the potential future of digital currency.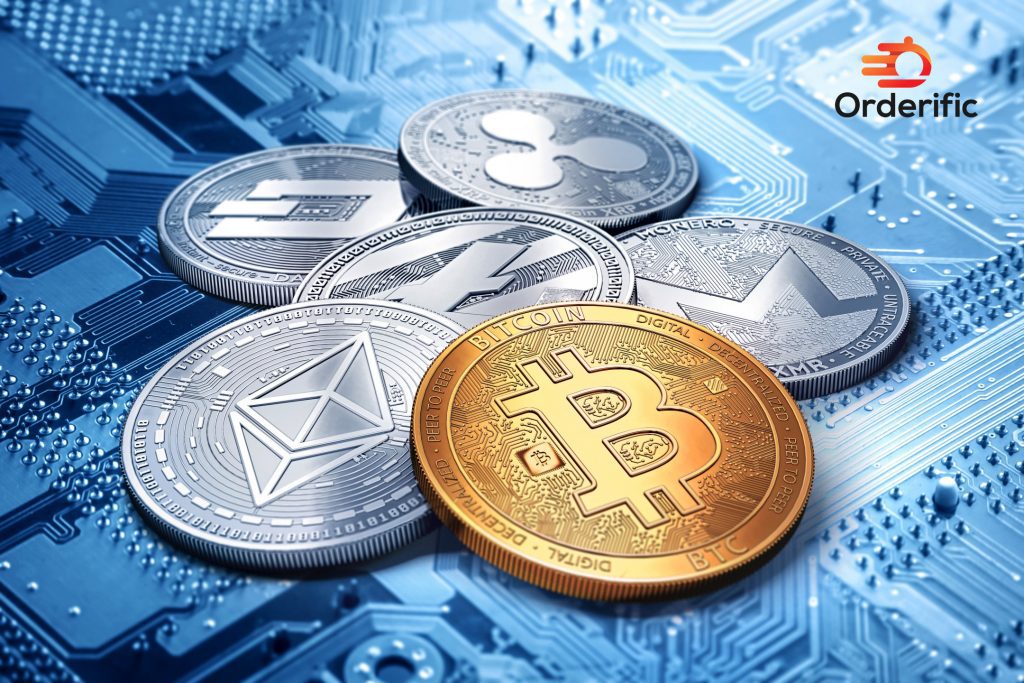 Where were the Bitcoin miners in 2022?
In 2022, Bitcoin miners are scattered globally, tirelessly working to keep the network thriving. These miners are not confined to a specific location. Instead, they are spread across diverse regions, each contributing to this dynamic digital ecosystem. From bustling metropolitan cities to tranquil countryside locales, miners are everywhere. Here's where you might find them:
China: Despite the country's recent crackdown on Bitcoin mining, many miners still operate covertly. They consistently contribute to the crypto network, their systems humming softly amidst the vibrant city life.
United States: With its robust infrastructure and favorable regulations, the U.S. has become a hotbed for Bitcoin miners. In cities like Miami and Las Vegas, miners participate in crypto transactions and actively inform and educate others about digital assets.
Canada: with its affordable electricity and amicable cryptocurrency regulations, Canada favors miners. Frosty cities like Winnipeg have become popular havens for Bitcoin mining.
Russia: In Russia, the cold climate and low-cost electricity make it an attractive destination for Bitcoin miners. From the bustling streets of Moscow to the quiet town of Irkutsk, Bitcoin mining is thriving.
Kazakhstan: Offering cheap electricity rates and welcoming regulations, Kazakhstan is fast emerging as a preferred destination for miners. The country's Bitcoin mining scene is growing, punctuating the serene landscapes with the rhythmic hum of mining rigs.
No matter where they are located, these miners constantly monitor price fluctuations, engage in trading, and add to the blockchain. As the Bitcoin network expands, miners keep pace, their activities reflecting the continuous evolution of digital currency. From the crack of dawn until the last star twinkles in the night sky, they tirelessly contribute to the network, their efforts shaping our digital future.
What happened this February in the cryptocurrency world?
February, the shortest month of the year, was nonetheless packed with significant developments in the cryptocurrency sphere. The pioneering digital currency remained the talk of the town as its price saw notable fluctuations. In a thrilling twist, Bitcoin's price soared mid-month, igniting vibrant discussions among investors and enthusiasts alike.
Meanwhile, Ethereum was just a little behind. The versatile digital asset witnessed a surge in value, adding another chapter to its success story. Amidst the hum of mining rigs and the shimmering glow of computer screens, the cryptocurrency world watched in anticipation as Ethereum charted its course. Additionally, the world of DeFi continued its expansion, with new protocols emerging and existing ones gaining more traction.
Furthermore, regulatory developments took center stage. In several countries, whispers of regulatory amendments echoed through the bustling crypto marketplaces. These potential changes sparked lively debates and speculation, adding another layer of excitement to the ever-evolving digital currency landscape.
Lastly, the NFT market continued to blossom. Digital artists and collectors flocked to platforms like OpenSea and Rarible, exploring the enticing world of blockchain-backed art. February, thus, painted a vibrant picture of the cryptocurrency world's journey, each day representing a pixel in this grand digital canvas.
Conclusion
As we explore the intriguing fusion of cryptocurrency and hospitality, the adoption of Bitcoin in bars and eateries continues to inspire wonder. Orderific, a leader in streamlining restaurant operations, stands at the forefront of this evolution. The buzzing conversations about Bitcoin prices, the ambient hum of mining rigs, and the seamless digital transactions paint a captivating picture of a potential future where Bitcoin is not just a trading tool but an integral part of our everyday lives. Schedule a FREE DEMO today for more information on how Orderific can transform your restaurant experience and embrace the Crypto revolution.
FAQs
What is the significance of Bitcoin in the world of digital currencies and blockchain technology?
It revolutionized finance by introducing decentralization and blockchain technology and facilitating peer-to-peer digital transactions.
How do businesses and individuals use Bitcoin for transactions and investments?
Businesses use Crypto for transactions, reducing fees and avoiding chargebacks, while individuals invest in it for potential gains.
What are the advantages and challenges of adopting Crypto as a form of payment?
Adopting Crypto offers fast, secure transactions and access to a global market but also presents price volatility risks.
How is Crypto influencing the financial and investment landscape?
Crypto shapes the financial landscape by enabling decentralized, secure, peer-to-peer transactions and opening new investment opportunities.