In the era of smartphones and ever-evolving technology, the simplicity and efficiency of managing tasks right from the palm of one's hand has become the norm. The magic lies not just in capturing the perfect photo with an iPhone but in bringing it to life with a mere touch. Enter Bluetooth printer for iPhone – the marvel that turns digital memories into tangible keepsakes or important documents into hard copies.
This seamless blend of technology is reshaping the printing landscape, giving everyone from professionals to creatives the power of effortless printing.
Print Wirelessly from Your iPhone: A Simple Guide to Bluetooth Printers
In today's bustling digital landscape, our iPhones have become an essential appendage, serving myriad purposes from communication, and entertainment, to productivity. Among the many conveniences these devices provide is the ability to print wirelessly, bringing forth a union of digital efficiency and traditional utility.
Why Bluetooth and Why Now?
Imagine the hustle and bustle of a regular day. Amidst the heap of tasks, you find an important email on your iPhone that you must print. Earlier, this meant transferring the file to a computer connected to a printer. But in the era of Bluetooth printers, it's as easy as a few taps.
The beauty of Bluetooth technology is its simplicity. Without the complexities of wires or intricate setups, these printers connect seamlessly to your iPhone, making the process hassle-free.
Decoding the Process
So, how does this magic work? At the heart of this technology is the Bluetooth communication protocol. When you command a print from your iPhone, it communicates with the printer via Bluetooth. The printer then fetches the required document or photo from the phone, rendering the digital file into a physical print.
What Sets Bluetooth Printers Apart?
Versatility: They aren't confined by cords or specific locations. You can move them around easily, making them perfect for both office and home environments, and they will still print anything you need printed.
Quick Setup: No more fumbling with installation CDs or complex configurations. With Bluetooth printers, it's mostly 'plug and play'. These devices are really easy to use and understand, so no more complex user manuals.
Direct Printing: Print directly from various applications on your iPhone without the need to transfer files to a computer or use intermediary software. Yes, the printing process is really straight to the point with these devices.
Consistent Connection: Unlike Wi-Fi which might suffer from range issues or connection drops, a paired Bluetooth device offers a more consistent connection. It doesn't rely on any outside sources, either.
Potential Pitfalls (and Their Solutions):
Like all technologies, Bluetooth printing isn't without its hiccups.
Range: Bluetooth has a limited range. However, newer versions of Bluetooth technology have expanded this range, ensuring you don't need to be right next to the printer. You are good with a few meters, right?
Compatibility: Not all printers may support the iOS platform. The solution? Always ensure the printer's specifications mention iOS or iPhone compatibility. You need devices meant for phones produced by Apple, simple as that.
Battery Drain: Bluetooth, when active, can be a tad heavy on your iPhone's battery. A simple trick is to turn off Bluetooth when not in use. This way you won't have to keep your phone attached to your charger all the time.
Looking Ahead:
The evolution of printing via Bluetooth signifies an overarching trend toward seamless integration of technologies. It's a peek into a future where the lines between the digital and physical worlds blur, all aimed at making life simpler and more efficient. 
So, the next time you're in a rush and need that report, memo, or cherished photo in hand, remember that with a Bluetooth printer and your iPhone, you're just a few taps away from bringing the digital into the tangible.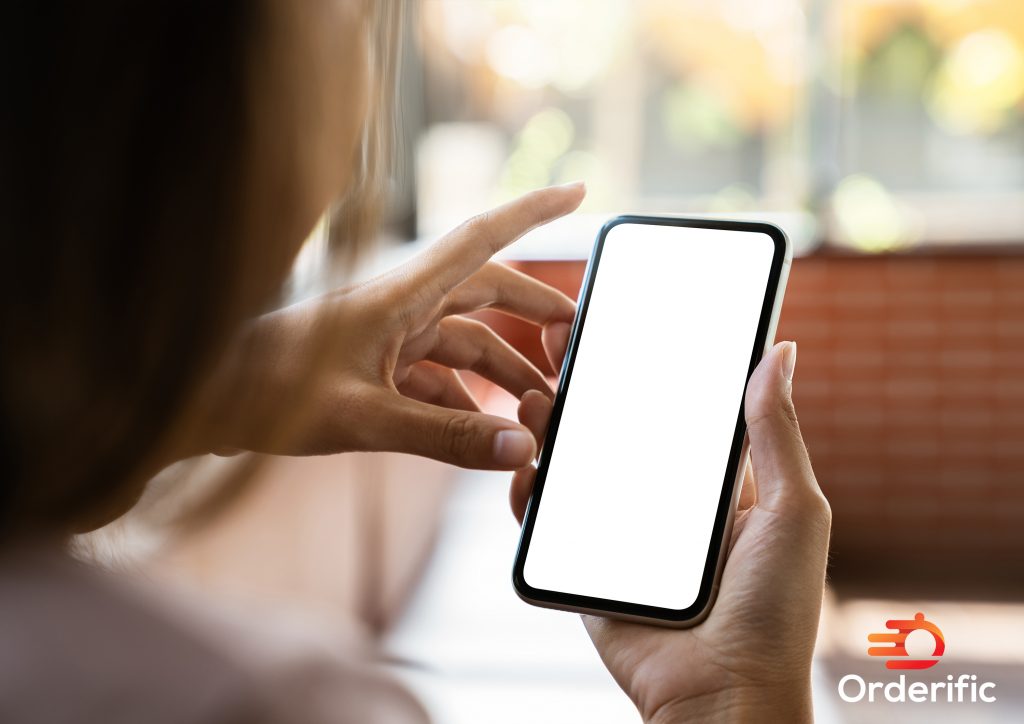 How Does a Bluetooth Printer for an iPhone Work?
The art of printing has certainly evolved over the years, with Bluetooth technology bringing about a new era of convenience. But when paired with the power of an iPhone, what really goes on when one taps 'Print'? Here's a breakdown of how a Bluetooth printer for iPhone operates:
Understanding Bluetooth Technology
At its core, Bluetooth is a wireless communication method allowing devices to transmit data over short distances. Using radio waves on a specific frequency, it creates a private network between devices, making data transfer secure and efficient.
The Synchronization Process:
Pairing: Before a print can happen, the iPhone and Bluetooth printer must recognize each other. This is initiated through a process called 'pairing'. Once paired, they remember each other, easing future printing tasks.
Authorization: For security, some printers might require a passkey during the pairing process, ensuring that the connection is authorized.
Command and Print
Initiating the Command: When you select a document or photo on your iPhone and choose to print, the iPhone converts this data into a format that the printer can understand.
Data Transmission: Using the established Bluetooth connection, the iPhone transmits this data wirelessly to the printer. The speed and efficiency of this transfer depend on the Bluetooth version in use.
Conversion and Printing: Upon receiving the data, the printer decodes it. It then initiates its primary function: creating a physical representation of the digital data. Whether it's a vibrant photo or a detailed report, the printer uses its mechanisms (like inkjet or laser) to reproduce the file on paper.
Points to Consider
Battery Consumption: Bluetooth can drain the iPhone's battery faster. It's a good practice to disconnect and turn off Bluetooth when not in use.
Range Limitations: Bluetooth printers have a range limit, typically around 30 feet (9 meters) for most devices. This means your iPhone needs to be within this distance from the printer for a smooth operation.
What are the Benefits of Using a Bluetooth Printer with an iPhone?
In the age of digitization, Bluetooth printers seamlessly pair with iPhones to provide a suite of benefits, elevating the user experience from mere convenience to a genuinely transformative interaction. Here's a detailed exploration of why using a Bluetooth printer with an iPhone is a match made in tech heaven:
Cordless Convenience: Remember the days when devices were interconnected with a medley of wires? With a Bluetooth printer, those tangled times are history. Whether the printer is across the room or right beside you, it's all about wireless wonder.
Quick and Easy Setup: Gone are the elaborate installation processes. With intuitive iOS interfaces and printer settings, the pairing process usually involves just a few taps. No software, no CDs; it's straightforward and swift.
Portability and Flexibility: Many Bluetooth printers are designed to be portable, which when combined with an iPhone, allows for a mobile office or photo studio. Whether at a business event or a family picnic, the power to print is in your pocket.
Direct Printing: No need for intermediary devices or transfers. See a cherished snapshot on your iPhone? Print it immediately without transferring it to a computer.
Broad Compatibility: While Apple's AirPrint is popular, not all printers support it. But with Bluetooth connectivity, an iPhone can communicate with a wider range of printer models.
Can a Bluetooth Printer for iPhone Function Without Wi-Fi?
Absolutely! That's one of the primary distinctions and advantages of Bluetooth technology. However, it's essential to note that while Bluetooth printers can function entirely without Wi-Fi, they might not access certain features that require an internet connection, such as firmware updates or cloud printing. But for the primary purpose of printing directly from an iPhone, Wi-Fi is an added feature, not a necessity.
Bluetooth printers provide an efficient, direct connection for iPhones without the complexities and dependencies of Wi-Fi, showcasing the evolving versatility of modern technology. So, whether you're in a bustling café or a quiet park, with a Bluetooth printer, you're always ready to print!
Here are the Top 5 Bluetooth Printers Available for iPhone
Whether you're a busy professional or someone who cherishes instant memories, there's a Bluetooth printer tailored for your needs. These top 5 options represent the best in quality, performance, and convenience, ready to transform the way you think about mobile printing from your iPhone.
1. Canon PIXMA iP110
The Canon PIXMA iP110 is designed for professionals on the go, offering high-quality photo and document printing.
Features:
Compact and lightweight design.
Prints stunning photos up to 8.5″x11″ size.
Comes with the Canon PRINT app, optimizing printing tasks directly from your iPhone.
Wireless PictBridge feature for DSLR camera users.
Why it stands out: The PIXMA iP110 boasts remarkable color and clarity, ensuring each print captures every detail.
2. HP OfficeJet 250
A versatile all-in-one mobile printer that scans, copies, and prints.
Features:
Long battery life.
Intuitive 2.65-inch color touchscreen to navigate through printing tasks.
Provides a variety of paper sizes.
Reliable wireless connectivity.
Why it stands out: Its multifunction capabilities paired with a robust battery make the HP OfficeJet 250 a reliable companion for varied printing needs.
3. Epson WorkForce WF-100
Known as the world's lightest and smallest mobile printer, this Epson marvel doesn't skimp on performance.
Features:
Built-in rechargeable battery.
Wireless printing, including from the iPhone and iPad.
Easy-to-read 1.4″ color LCD.
High resolution (5760 x 1440 dpi) for impeccable prints.
Why it stands out: It delivers an impressive balance between portability and print quality.
4. Brother PocketJet PJ773
An A4 mobile printer that's tough and portable, ideal for those always on the move.
Features:
Direct thermal printing.
High-resolution prints.
Compatible with a wide range of apps and software.
Strong battery life.
Why it stands out: The PocketJet PJ773 is designed for the rugged outdoors, perfect for field-based professionals who need reliable printing without fuss.
5. Polaroid ZIP
A fun, pocket-sized photo printer perfect for instant memories on the go.
Features:
ZINK Zero Ink Printing Technology.
Quick mobile device printing through Bluetooth or NFC technology.
Compact design.
Prints 2×3" full-color, smudge-proof photos with a sticky back.
Why it stands out: The Polaroid ZIP merges nostalgia with modern tech, creating tangible memories in seconds.
Here are the Advantages of Having a Bluetooth Printer for Your iPhone
1. Wireless Printing
Overview: Say goodbye to cumbersome wires and cables. Bluetooth printers eliminate the need for physical connections, allowing you to print from anywhere within range.
Clutter-free Environment: No more tangled wires cluttering your workspace.
Flexibility: Print from any location within the Bluetooth range, be it your couch, bed, or dining table.
Efficient Multi-Device Use: Easily switch between devices without the hassle of unplugging and replugging.
2. Mobility
Overview: Many Bluetooth printers are designed with portability in mind, ensuring you can carry them wherever you go.
Travel-friendly: Ideal for business trips, vacations, or even outdoor adventures.
Space-saving: Compact designs that fit seamlessly into bags or backpacks.
3. Easy Setup
Overview: Bluetooth printers typically require minimal setup processes, connecting swiftly to your iPhone.
Quick Pairing: Often, it's just a matter of a few taps on your iPhone to connect.
User-Friendly: Most come with intuitive interfaces and instructions, ensuring even the least tech-savvy individuals can set them up.
4. Direct Printing
Overview: Print directly from your iPhone's photo gallery, document folders, or any app that supports printing.
Instant Gratification: See a photo on your iPhone. Print it immediately.
Versatility: Print documents, tickets, boarding passes, and more, right when you need them.
Streamlined Workflow: Reduce the steps typically involved in printing, such as transferring files to a PC.
5. Compatibility
Overview: Bluetooth printers are designed to be compatible with a plethora of devices, especially iPhones.
Wide Range of Support: Whether you own the latest iPhone or an older model, chances are, it'll pair seamlessly.
Future-Proof: As tech evolves, manufacturers ensure their printers remain compatible with newer devices.
Multi-Device Support: Use with your iPhone, iPad, or even other smartphones and tablets.
Winding Up!
The fusion of iPhones and Bluetooth printers represents more than technological advancement. It signifies a movement towards a world of ease, efficiency, and effectiveness.
Whether it's printing a memorable photo, an important document, or a cherished recipe, Bluetooth printers for iPhone have everyone covered. Ready to transform your digital files into tangible assets?
In case you want more content like this, visit Orderific right now!
FAQs
How Do I Connect My iPhone to a Bluetooth Printer?
Simply ensure Bluetooth is activated on the iPhone, select the printer from available devices, and pair. Once connected, print directly from suitable apps.
Are All Bluetooth Printers Compatible with iPhones?
While many are, it's advisable to check the printer's specifications or user manual for compatibility details.
Can I Print Directly from My iPhone Using a Bluetooth Printer?
Yes! With Bluetooth printers compatible with iPhones, one can easily print directly from various apps that support this feature.