Ah, Boston! A city is renowned for its history, academic institutions, and—of course—Boston Restaurant Week. Twice a year, food enthusiasts gather their appetites and embark on a gastronomic journey, all thanks to Boston Restaurant Week. 
Imagine a week where your palate can hop from North End's Italian classics to South End's modern fusions without emptying your wallet.
What is Boston Restaurant Week?
Boston Restaurant Week, known as Dine Out Boston, is a biannual event celebrating Boston's vibrant culinary scene. Here's a deeper dive into what it entails:
Overview
Boston Restaurant Week provides food enthusiasts, both locals and tourists, an opportunity to sample dishes from a variety of Boston's best restaurants at reduced prices. Participating restaurants offer specially designed prix-fixe menus for lunch and dinner.
Origins and Purpose
The event is designed to attract diners during traditionally slow periods in the restaurant industry, usually during the winter and late summer. It's an opportunity for restaurants to showcase their best dishes and attract new customers. It's a chance for diners to enjoy gourmet meals without the prices.
Participation
Many restaurants participate in Boston Restaurant Week, from upscale fine-dining establishments to more casual eateries. Each participating restaurant offers one or more three-course lunch and/or dinner menus.
These menus are often significantly lower than diners typically pay for a three-course meal, making it affordable for people to try out new restaurants or visit old favorites.
Duration
While it's called "Restaurant Week," the event usually spans two weeks, giving diners ample opportunity to explore different venues. You can check so many restaurants in a short period.
Special Events
In addition to the prix-fixe menus, some restaurants offer special events such as wine tastings, chef demos, and behind-the-scenes tours. Use this opportunity to get a fine sample reserved for this week only!
Booking
Given the event's popularity, making reservations in advance is highly recommended. Some of the city's most renowned establishments can be fully booked throughout Restaurant Week.
In essence, Boston Restaurant Week, or Dine Out Boston, celebrates the city's diverse culinary landscape, allowing everyone to enjoy gourmet dining experiences at a fraction of the usual cost.
Top Restaurants to Try During Boston Restaurant Week
Boston's culinary scene is a medley of time-honored establishments, innovative new spots, and everything in between. Whether you're a seasoned local or a first-time visitor, Boston Restaurant Week provides an unbeatable opportunity to experience the city's diverse dining offerings. Let's explore some must-visit restaurants across varied categories:
Fine Dining and Upscale Options
Oleana: Nestled in Cambridge, Oleana offers a fusion of Mediterranean flavors with local ingredients. Their exotic dishes and serene garden seating make it a sought-after spot.
Menton: A gem in the Fort Point neighborhood, Menton is known for its French-inspired dishes with a touch of Italian flair. The gold standard in Boston's fine dining scene, it's an experience to be noticed.
No. 9 Park: Located on Beacon Hill and overlooking the Boston Common, this restaurant offers European-influenced dishes in a posh setting. Their prune-stuffed gnocchi is legendary.
Casual and Comfort Food Spots
Ethnic and International Cuisines
Rosa Mexicano: Located by the Seaport, it's a haven for lovers of upscale Mexican cuisine with its guacamole prepared table-side and pomegranate margaritas.
Sarma: Located in Somerville, it's a go-to for those seeking Middle Eastern flavors with dishes inspired by traditional meze.
Shojo: Nestled in Chinatown, it offers a modern twist to traditional Asian dishes, using locally sourced ingredients.
New and Trendy Establishments
Dining during Boston Restaurant Week is not just about the food but the stories, the ambiance, and the unique experiences each establishment offers. So, take a culinary journey through Boston and discover what makes the city's dining scene genuinely spectacular!
How to Make the Most of Boston Restaurant Week
Boston Restaurant Week, or Dine Out Boston, is a fantastic opportunity to explore the city's culinary landscape without breaking the bank. Whether you're a die-hard foodie or simply looking for a delightful meal, here's how to make the most of this delectable week.
Planning Ahead and Making Reservations
Research Participating Restaurants: Before anything, familiarize yourself with the participating restaurants. Make a list of places you've been longing to try or venues with rave reviews.
Prioritize and Narrow Down: You can only try some places, so prioritize based on cuisine, location, or recommendations. Consider what's feasible depending on your schedule and proximity.
Book in Advance: This week is widespread, meaning restaurants get booked quickly. Once you've made your choices, ensure you make your reservations. Using platforms like OpenTable can be particularly handy.
Navigating the Prix-Fixe Menus and Deals
Understand the Deals: Boston Restaurant Week offers prix-fixe menus, meaning restaurants provide multi-course meals at set prices. Understand what's on offer – is it a three-course dinner? Or a two-course lunch?
Check Menus Online: Before heading out, glance through the online Restaurant Week menus. This ensures you know what to expect and can make choices swiftly at the restaurant.
Value for Money: Some upscale restaurants offer dishes at a fraction of their regular price. Identify these deals to experience fine dining without the hefty price tag.
Tips for Trying New Dishes and Experiences
Step Out of Your Comfort Zone: Restaurant Week is the perfect opportunity to try something new. Be it fresh cuisine or a dish you've never heard of, take the plunge!
Ask for Recommendations: Servers and staff know the menu inside out. Ask them for their favorites or the restaurant's specialties if you need more consistency between dishes.
Consider Shared Dining: If dining with friends or family, consider ordering different dishes and sharing. This way, you get to sample a variety.
Pairing Drinks and Desserts with Your Meals
Ask About Pairing Options: Many restaurants offer wine or cocktail pairings specially curated for the Restaurant Week menu. These can elevate your dining experience.
Balance Flavors: If you opt for a particularly spicy or rich dish, balance it with a milder dessert or vice-versa.
Local Brews and Wines: Boston boasts a variety of local breweries and wine distributors. Ask about local options to make your meal uniquely Bostonian.
Making the most of Boston Restaurant Week is about preparation and a willingness to explore. With these tips, you're all set to embark on a memorable culinary journey across one of America's most historic cities. Happy dining!
Boston Restaurant Week for Foodies
For those with an insatiable appetite for food and adventure, Boston Restaurant Week, also known as Dine Out Boston, presents an unmissable culinary spectacle.
It gives food enthusiasts a chance to savor dishes from top-tier restaurants. It provides a myriad of experiences that go beyond the plate. Let's dive into what the city has in store for every foodie out there.
Instagram-Worthy Dishes and Presentation
Aesthetically Pleasing Plates: With restaurants striving to showcase their best, expect dishes plated with meticulous care and creativity. Perfect for those who live by the 'pictures or it didn't happen' rule.
Ambiance and Décor: Apart from the food, many restaurants in Boston boast interiors that are nothing short of art. Whether it's a vintage setup in the North End or a modern, chic vibe in the South End, your Instagram feed will thank you.
Behind-the-Scenes Tours and Tastings
Kitchen Tours: Some participating restaurants may offer a peek behind the curtains. Witness the orchestrated chaos, the sizzling, and the artistry that goes into creating your meal.
Wine and Brew Tastings: Selected venues might host exclusive wine-tasting sessions or introduce you to locally brewed delights. A treat for both your taste buds and your knowledge.
Meet-and-Greets with Chefs and Restaurant Staff
Interact with Culinary Maestros: Have you ever wanted to know the secret behind that exquisite sauce or the inspiration for a dish? Now's your chance. Engage in enlightening conversations with chefs and understand their philosophy towards food.
Insider Tips: This is a fantastic opportunity to glean some cooking tips, recipe ideas, or even recommendations for other eateries in the city.
Food Crawls and Tours of Different Neighborhoods
Organized Food Crawls: Several groups and communities might organize food crawls, guiding you through multiple restaurants in one night. It is a great way to experience diverse flavors and dishes.
Explore Boston's Culinary Neighborhoods: Whether it's the Italian haven on the North End or the trendy spots in Chestnut Hill, each neighborhood in Boston offers a unique gastronomic experience. Plan your own mini-tour or join an organized one.
Local Delights: As you tour, watch for dishes or ingredients native to Boston. The city has a rich culinary history waiting to be devoured.
For foodies, Boston Restaurant Week is not just about discounted meals; it's an entire festival celebrating the city's vibrant and diverse culinary scene. So, put on your explorer's hat, ready your palate, and embark on this delicious journey through Beantown.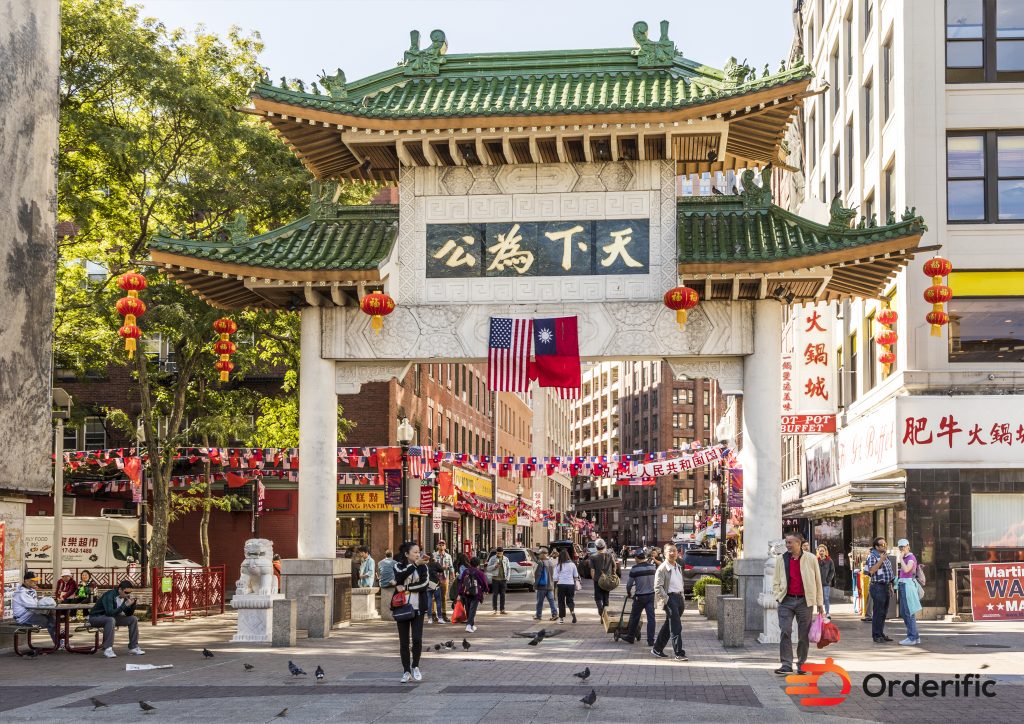 Beyond Boston Restaurant Week: Other Culinary Events in the City
While Boston Restaurant Week is a culinary event that attracts food enthusiasts from near and far, the city's gastronomic delights don't just end there. With its rich history and cultural diversity, Boston offers many food-related events, markets, and classes that cater to casual foodies and culinary experts. Let's explore some of these exciting options.
Food Festivals and Street Fairs
Taste of Boston: A yearly festival where local eateries set up stalls to serve bite-sized versions of their best dishes. It is an ideal event for those looking to explore a wide variety of foods in one place.
Boston Seafood Festival: Celebrate Boston's long-standing relationship with seafood. This event is a haven for seafood lovers, from fresh oysters to sumptuous lobsters.
Cultural Street Fairs: Experience the flavors of different countries without leaving the city. Events like the Italian Feasts in the North End or the Chinatown Main Street Festival bring global cuisine to Boston's streets.
Farmer's Markets and Specialty Foods Shops
Boston Public Market: Open year-round, this indoor market boasts local produce, artisanal goods, and specialty foods. A great spot to find fresh ingredients and unique products.
Copley Square Farmers Market: One of Boston's most popular outdoor markets, here you'll find fresh fruits, vegetables, baked goods, and more.
Specialty Shops: Explore places like Formaggio Kitchen for cheeses or Cardullo's Gourmet Shoppe for international delicacies.
Cooking Classes and Culinary Workshops
Boston Center for Adult Education: Offers various cooking classes from beginner to expert levels. Whether mastering pasta or diving into Asian cuisine, there's a class for everyone.
Create a Cook: Ideal for both adults and kids, this cooking school offers classes themed around different global cuisines and techniques.
Taste Buds Kitchen: From sushi-making to cupcake baking, this spot offers fun culinary workshops for families, adults, and corporate events.
Wine Tastings and Pairing Dinners
The Boston Wine School: Perfect for both novices and connoisseurs, the school offers classes that teach wine appreciation, pairing, and even wine-making.
Pairing Dinners: Many restaurants, especially during special occasions or seasons, host dinners where each course is paired with a specific wine. It's a delightful journey of flavors and aromas.
Eataly's Wine Shop: Located in the Prudential Center, Eataly offers a range of Italian dishes and hosts wine-tasting events where you can learn about and savor wines from different regions of Italy.
Conclusion
Boston Restaurant Week is not just about food; it's an experience, a celebration of the city's diverse culinary scene. Whether you're a local or a visitor, this week offers a golden opportunity to discover, dine, and delight in the gastronomic wonders of Boston.
While Boston Restaurant Week is undoubtedly a highlight in the city's culinary calendar, Boston's food scene thrives all year round with events, classes, and markets. So, for those who consider themselves gastronomes, the city is nothing short of a culinary playground waiting to be explored.
In case you want more content like this, visit Orderific right now!
FAQs
How do I participate in Boston Restaurant Week, and do I need to make reservations in advance?
To participate, choose a participating restaurant and make a reservation, especially during peak dining hours.
What types of restaurants and cuisines are featured during Boston Restaurant Week?
From upscale fine dining to casual eateries, a vast array of local and international cuisines are showcased.
Are there any restrictions or limitations on the prix-fixe menus or special deals during Boston Restaurant Week?
Most restaurants offer a special menu, but it's always a good idea to check directly with the establishment for any restrictions.
Can I order off the regular menu during Boston Restaurant Week or choose from the extraordinary offerings?
While the focus is on the prix-fixe menu, many restaurants also allow ordering from their regular menu.
Are there any special events or promotions associated with Boston Restaurant Week, such as cooking classes or wine tastings?
Yes, some restaurants and establishments might host special events. Watching the event's official website or individual restaurant pages is always good.
How can I find out which restaurants are participating in Boston Restaurant Week and what their menus and deals are?
The official "Dine Out Boston" website provides a comprehensive list of participating restaurants, menus, and special deals.