Welcome to The Bottle Club Pub, San Francisco's premier destination. They're not just a pub; they're a neighborhood gathering spot that prides itself on serving a good selection of local and international draft beer, as well as the high notes for your preferred wine varieties. For the drivers, the low-to-no-proof cocktails are certainly no afterthoughts.
As for the great wall of revolving spirits, well, you just really have to see it for yourself. For some spectacular group fun, try one of their "Decanted" whiskey cocktails. Then, sit back and watch the bartenders roll those shelves as they assemble all the potions to suit your tableside fancy.
The Bottle Club Pub: A Local Hotspot for Craft Beer Lovers
It is the perfect spot for draft beer and cider enthusiasts. They have a wide selection of rotating tap offerings – from IPAs to lagers, stouts, sours, and wheat beers. Whether you're looking for a light session beer or something with a little more heft, they've got you covered!
A Brief History of The Bottle Club Pub: From Humble Beginnings to Local Legend
The very first "bottle club" was born in Berkeley in 1952, followed shortly after by a second in San Francisco. The bottles enjoyed a heyday until the 1980s.
It is estimated that around 3,000 unique whiskey decanters exist today; Bottle Club Pub, which is decorated with Mad Men vibes and vintage advertising, can boast a collection of some 1,600 decanters that act both as display and as vessels for cocktails and large batch punch bowls. Today, it is one of the few places that still celebrates the vintage art of bottles.
The Beer Selection: A Diverse Array of Draft Brews From Near and Far
At The Bottle Club Pub, they take pride in their selection of beers from near and far. In addition to classic local brews like Anchor Steam, Lagunitas IPA, and 21st Amendment Hell or High Watermelon Wheat Beer, you'll find some of the country's best small-batch offerings on tap.
They also offer an impressive selection of imported beers, ranging from German lagers to Belgian wheat ales. Each beer is carefully selected by their expert staff and can be enjoyed solo or paired with a delicious snack from the pub's menu.
The Food Menu: Delicious Pub Fare to Satisfy Your Hunger
Looking for a bite to eat? The Bottle Club Pub has got you covered! Their menu features classic pub fare, including artisanal pizzas, wings, and sandwiches. If you're in the mood for something lighter, try one of their delicious salads – topped with garden vegetables and your choice of protein. Or opt for one of their mouthwatering appetizers like wings, cheese fries, and nachos.
The Atmosphere: A Lively, Welcoming Space to Gather With Friends
At The Bottle Club Pub, they strive to create a welcoming atmosphere for their guests. Whether you're coming in solo or with a group of friends, you'll always find a lively crowd here. On Friday and Saturday nights, the pub's energy is at its peak as live music plays from various local acts.
It is a great place to gather with friends, family, or coworkers. Their lively atmosphere and friendly staff make it easy to relax and enjoy good conversation over a pint of drink.
The Events: Live Music, Trivia Nights, and Other Fun Activities
Looking for something to do? The Bottle Club Pub hosts live music and trivia nights every week.
Want to host a special event or party? They offer both private event spaces and customizable catering menus. Their experienced staff will help you plan the perfect gathering, whether it's a birthday party, corporate holiday party, or networking event.
The Community: Supporting Local Causes and Building Connections
At The Bottle Club Pub, they believe in giving back to the community. Each month, they partner with a local non-profit organization to host fundraisers and special events. They also support the neighborhood by promoting local businesses, artists, and other organizations.
They strive to create meaningful connections between the guests and the greater San Francisco Bay Area community.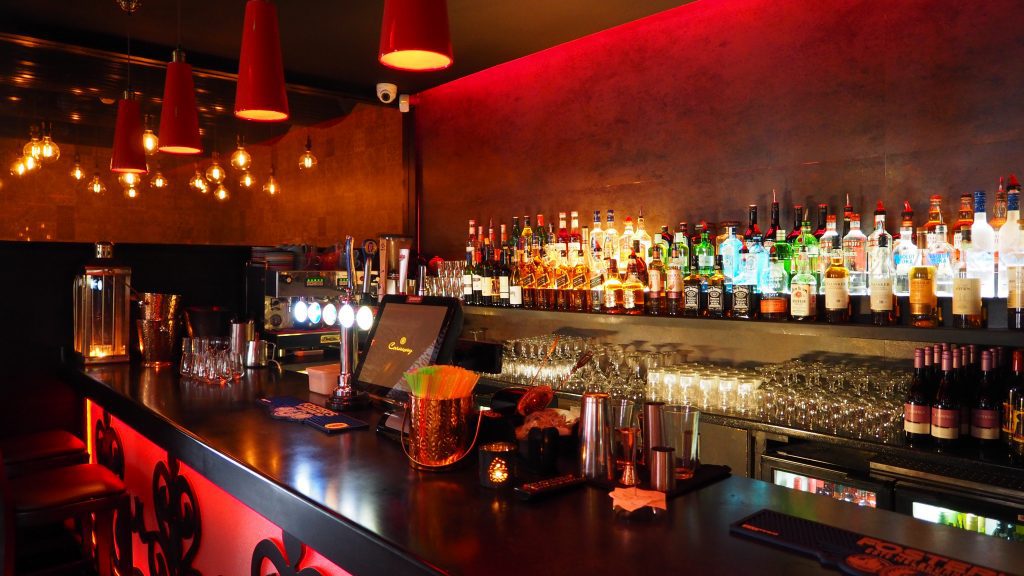 What Makes The Bottle Club Pub Stand Out Among Other Bars?
The Bottle Club Pub is a unique destination in the heart of San Francisco. Their diverse selection of craft beers, delicious pub fare, and lively events make them stand out from other bars in the city.
The Emphasis on Draft Beer: A Passion for Quality and Flavor
At The Bottle Club Pub, they take draft beer very seriously. They offer a constantly rotating selection of drafts that have been carefully selected by their knowledgeable staff – ensuring a diverse and flavorful experience for the guests.
The Commitment to Community: Giving Back and Bringing People Together
The Bottle Club Pub is a place where people can come together and be part of something bigger. They strive to create meaningful connections between our guests and the greater community, while also supporting local non-profits and artists.
The Attention to Detail: From the Beer Selection to the Decor
At The Bottle Club Pub, you'll find a carefully curated selection of beers and delicious food. From the vintage decor to the live music events, every detail has been thoughtfully designed to create a unique atmosphere for the guests.
The Personal Touch: Friendly Service and a Warm Welcome
Their friendly staff will make you feel welcome the moment you walk in the door. Each member of the team is committed to delivering exceptional service and creating a memorable experience for each guest.
The Unique Offerings: Special Events, Limited Edition Beers, and More
You'll find something new and exciting happening at The Bottle Club Pub each week. From special events to limited edition beers and more, there's always something worth celebrating here.
Joining The Bottle Club Pub Community: What You Need to Know
They are open 6 days a week. They are located at 555 Geary St, San Francisco, CA, 94102. Their hours of operation are Wednesday to Saturday 5 pm – 2 am, and Sunday 6 pm – 12 am. They are closed on Mondays to gather some energy to make this place better for you.
Membership Benefits: Exclusive Discounts, Early Access, and More
If you're a frequent guest at The Bottle Club Pub, consider joining the membership program! Members enjoy exclusive discounts on draft beer, early access to special events, and other benefits.
How to Become a Member: The Process and Requirements
Becoming a Bottle Club Pub Member is easy! Simply fill out the form and agree to the terms of service. You'll then become a member with immediate access to all membership benefits.
Volunteering Opportunities: Giving Back to the Local Community
Want to get involved? The Bottle Club Pub accepts volunteers for special events and fundraisers. To learn more about volunteer opportunities, please contact at (415) 423-2582.
Planning Your Visit: What to Expect and How to Get There
Planning a visit to The Bottle Club Pub? They recommend arriving early to secure your spot at the bar. They are located in downtown San Francisco, and can easily be reached by public transportation or taxi/ride-sharing services. Limited street parking is also available.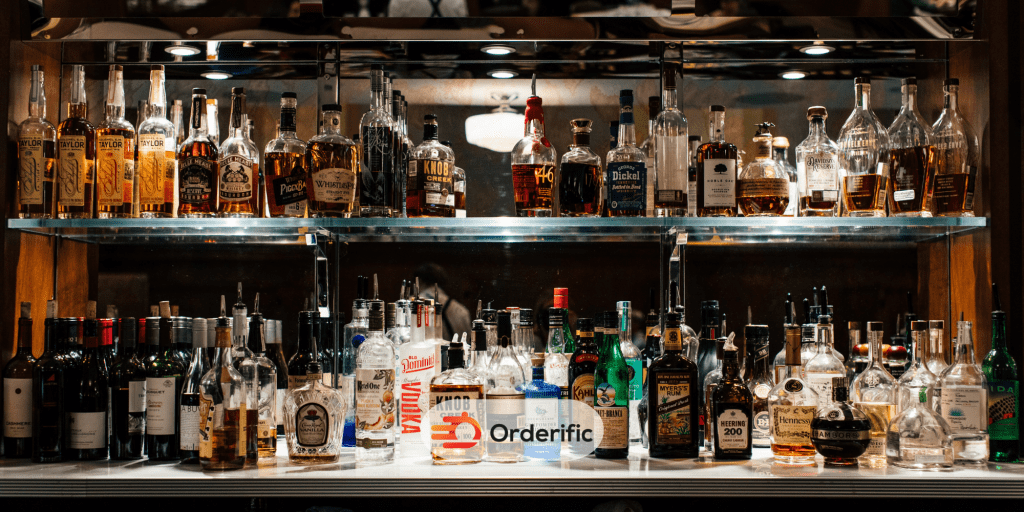 Tips for Enjoying Your Experience: Making the Most of Your Time at The Bottle Club Pub
It's always a good idea to check the social media or website for upcoming events and specials. They also recommend ordering a flight of beer – it's an easy way to sample different brews without committing to just one!
Finally, don't forget to bring your ID. Their staff is dedicated to providing a safe and enjoyable experience for all the guests.
Conclusion
At The Bottle Club Pub, you'll find a unique atmosphere, carefully curated beer selection, delicious pub fare, and friendly staff. Whether you're coming in solo or for a group gathering, the pub's inclusive spirit always makes for an unforgettable experience.
So what are you waiting for? Join us at The Bottle Club Pub to enjoy some of San Francisco's best craft beer, live music events, and much more. Cheers!
Find more delightful and savory content with Orderific here. For more ways, Orderific can improve your business, start experimenting here. Now it's Orderific time!
FAQs
Is The Bottle Club Pub family-friendly?
Yes, it is a family-friendly place.
Does The Bottle Club Pub offer non-alcoholic drinks?
Yes, we offer a selection of non-alcoholic beverages including juices, sodas, and more.
Does The Bottle Club Pub have outdoor seating?
Yes, we have a large outdoor patio that can accommodate up to 40 guests.
Is there a dress code at The Bottle Club Pub?
No, there is no specific dress code at this place.
Does The Bottle Club Pub offer live music every night?
No, we offer live music on Fridays and Saturdays.
Does The Bottle Club Pub serve food?
Yes, The Bottle Club Pub serves a selection of pub-style fare including pizzas, sandwiches, and more.