Welcome, culinary adventurers, to the vibrant world of Brazil's cuisine! This is a land where food is more than sustenance. It's a celebration of diverse cultures, regional specialties, and tantalizing flavors. From the bustling streets of Rio de Janeiro to the serene beaches of Bahia, each locale hosts its unique gastronomic delights. Every bite tells a story of heritage, creativity, and the country's zest for life.
As we embark on this flavor-filled journey, prepare for a feast that will engage all your senses. Brazilian food is renowned for its variety and the way it masterfully blends native ingredients with international influences. If there's one thread that weaves through all Brazilian cuisine, it's the country's love for meat, cooked and served in a myriad of ways. So loosen your belt, grab your fork, and let's dive into this culinary exploration of Brazil's Cuisine.
The Culinary Melting Pot: Diving into Brazil's Food Culture
Brazil's Cuisine food culture is a vibrant fusion of indigenous, European, African, and immigrant influences. It's a culinary mosaic where fresh, tropical ingredients shine. Iconic dishes like feijoada (a hearty bean stew) and acarajé (deep-fried black-eyed pea balls with shrimp) reflect this diverse heritage.
The Portuguese legacy is evident in staples like rice and beans, while the African influence spices up the cuisine with dishes like moqueca (coconut fish stew). Each region boasts its specialties, from southern churrasco (barbecue) to northeastern Bahian flavors. Japanese and Middle Eastern communities have also contributed to Brazil's food scene, adding sushi and kibbeh to the mix. But it's not just about the food; it's about the communal experience of sharing meals with loved ones.
Brazil's culinary journey is a celebration of history and culture, where every bite tells a story of migration and adaptation. It's a flavorful heritage waiting to be explored.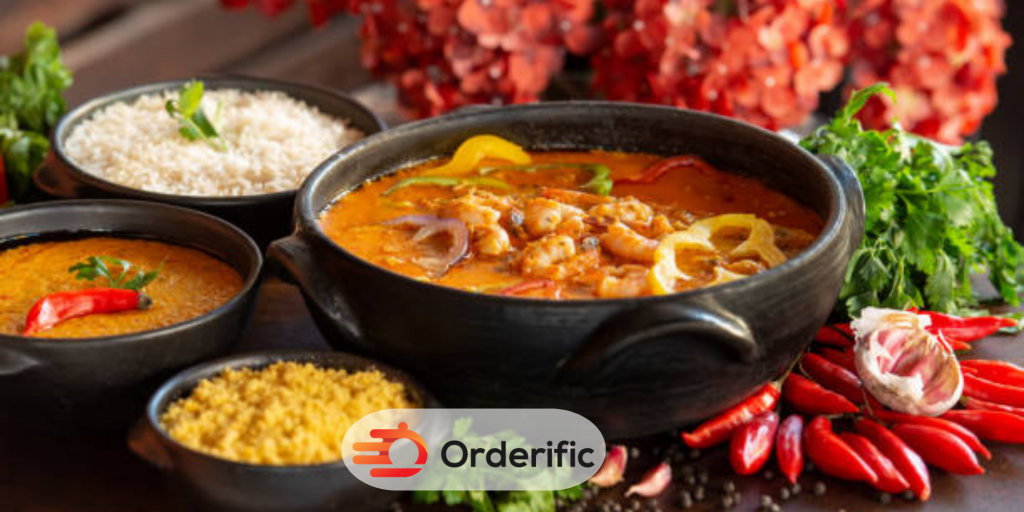 A Burst of Flavors: Key Ingredients in Brazilian Dishes
Brazil's Cuisine is a vibrant explosion of flavors, and at its core are a handful of key ingredients that define its unique character. The first essential element is rice and beans, a staple duo that forms the basis of many Brazilian meals. This combination reflects the influence of Portuguese settlers and African heritage, creating a hearty and satisfying foundation for dishes like feijoada, the country's beloved black bean stew.
Another indispensable ingredient is manioc, also known as cassava. Manioc is used in various forms, including farofa (toasted manioc flour), which adds a delightful crunch to many dishes. Tapioca, made from cassava starch, is a versatile base for both sweet and savory fillings, making it a popular street food. Whether it's the comforting embrace of rice and beans or the versatility of manioc, these key ingredients infuse Brazilian cuisine with a burst of flavors that captivate the taste buds.
From Feijoada to Moqueca: Iconic Brazilian Recipes Unveiled
No exploration of Brazil's cuisine would be complete without delving into its most famous dishes. Feijoada, the national dish, is a hearty stew made with black beans, various cuts of pork and beef, and spices like bay leaves and cumin. Served with rice, farofa, and collard greens, this comfort food embodies Brazil's love for meat and communal dining.
For seafood lovers, moqueca is a must-try dish. This creamy coconut-based stew is loaded with fish, shrimp, and other seafood, simmered in a fragrant blend of spices like coriander and paprika. Originating from the northeastern state of Bahia, this iconic dish reflects the region's African heritage and love for spicy flavors.
Other popular dishes include churrasco, a mouth-watering barbecue feast, and picanha, a tender cut of beef that is Brazil's pride and joy. And let's not forget the decadent desserts like brigadeiro (chocolate fudge balls) and quindim (coconut flan), which showcase the country's sweet tooth.
Street Food Delights: Exploring Brazil's Tasty Snacks
No food exploration of Brazil would be complete without experiencing its vibrant street food scene. From the bustling streets of São Paulo to the beaches of Rio de Janeiro, you'll find an array of mouth-watering snacks that are perfect for on-the-go bites or quick street eats.
Pão de queijo is a popular snack that originated from the state of Minas Gerais. These soft, cheesy bread balls are made with cassava flour and served warm, making them an irresistible snack anytime. Coxinha is another street food favorite; it's a deep-fried croquette filled with shredded chicken and cheese. And for those with a sweet tooth, try churros or tapioca crepes filled with a variety of fillings like cheese, chocolate, or fruit.
The Churrasco Experience: A Carnivore's Paradise
For meat lovers, Brazil is paradise. Churrasco, or Brazilian barbecue, is a feast for the senses and an essential part of Brazilian cuisine. The term refers to both the cooking method (grilled) and the event (a social gathering). Churrascarias are restaurants that specialize in all-you-can-eat churrasco, where servers bring skewers of various types of meat to your table until you can't eat anymore.
Churrasco originated from the gaúchos (cowboys) in the southern state of Rio Grande do Sul. They would slow-cook large cuts of meat over open flame fires on skewers, resulting in tender, juicy meat with a smoky flavor. Today, churrasco is a nationwide phenomenon, and every region has its unique twist on this beloved tradition. From beef to chicken, pork, and lamb, you'll find an endless array of meats cooked to perfection.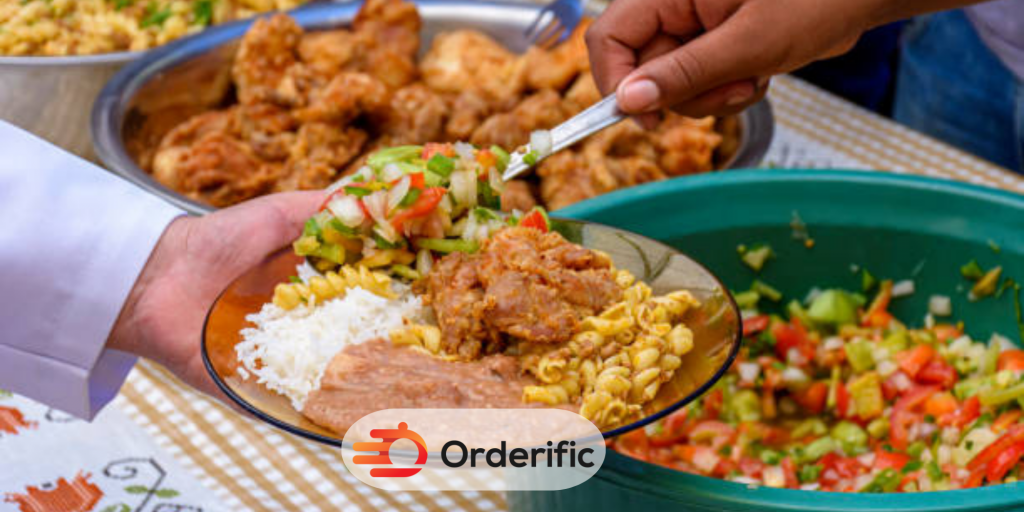 Conclusion
As our culinary journey through Brazil's cuisine comes to an end, we hope you've gained a newfound appreciation for this diverse and flavorful food culture. From iconic dishes like feijoada and moqueca to street food delights and churrasco feasts, Brazilian cuisine offers something for every palate.
So the next time you're savoring a delicious Brazilian meal, remember that it's not just about the food! It's about the stories, traditions, and vibrant culture that make every bite a memorable experience. Bon appétit!
Click here for more flavorful and informative advice with Orderific. To start experiencing the great benefits Orderific can bring to your business, click here now. Try Orderific! 
FAQs
What makes Brazilian cuisine unique and special?
Brazilian cuisine is a unique blend of indigenous, European, African, and immigrant influences.
Which ingredients are common in Brazilian dishes?
Rice and beans, manioc (cassava), and various types of meat are common in Brazilian dishes.
What are some famous Brazilian recipes to try?
Feijoada, moqueca, churrasco (barbecue), and brigadeiro are some of the most famous Brazilian recipes to try.
Are there popular Brazilian street foods?
Yes, some popular Brazilian street foods include pão de queijo (cheesy bread balls), coxinha (deep-fried croquettes), and churros.
What is the tradition behind churrasco?
Churrasco originated from the gaúchos (cowboys) in the southern state of Rio Grande do Sul, who slow-cooked large cuts of meat over open flame fires on skewers.