When we think of comfort food, two elements that often spring to mind are bread and chocolate. On their own, each can ignite a sense of nostalgia, warmth, and satisfaction. But when combined, they create an unparalleled culinary match made in heaven. The melting cocoa over a warm chunk of dough is an experience that tantalizes the taste buds and soothes the soul.
In this guide, you'll discover eight bars that artfully master the divine pairing of these two delicious tastes. Whether you're a bread enthusiast, a chocolate connoisseur, or simply a foodie in search of unique flavors, these establishments offer an extraordinary journey of taste and texture. So, prepare to indulge in the heavenly harmony of bread and chocolate, and let your palate lead you on this delicious adventure.
Discover Bread & Chocolate Magic with Pump Street Chocolate
Pump Street Chocolate, nestled in the heart of Suffolk, is a bakery-turned-chocolatier that is renowned for its artisan bread and handcrafted chocolates. This family-owned establishment takes great pride in its "bean-to-bar" approach, sourcing the finest cocoa beans from across the globe and roasting them on-site to create chocolates with distinct and unique flavors. (www.pumpstreetchocolate.com)
Their shop is a true revelation for anyone searching for the perfect blend of these two comforting elements. Certainly, a generous amount of dark chocolate, made from Jamaican cocoa beans, is kneaded into their signature sourdough, resulting in a flavor that's delightfully rich yet balanced. The crunchy crust of the bread and the smooth, melt-in-your-mouth chocolate create a tantalizing texture that keeps you coming back for another bite.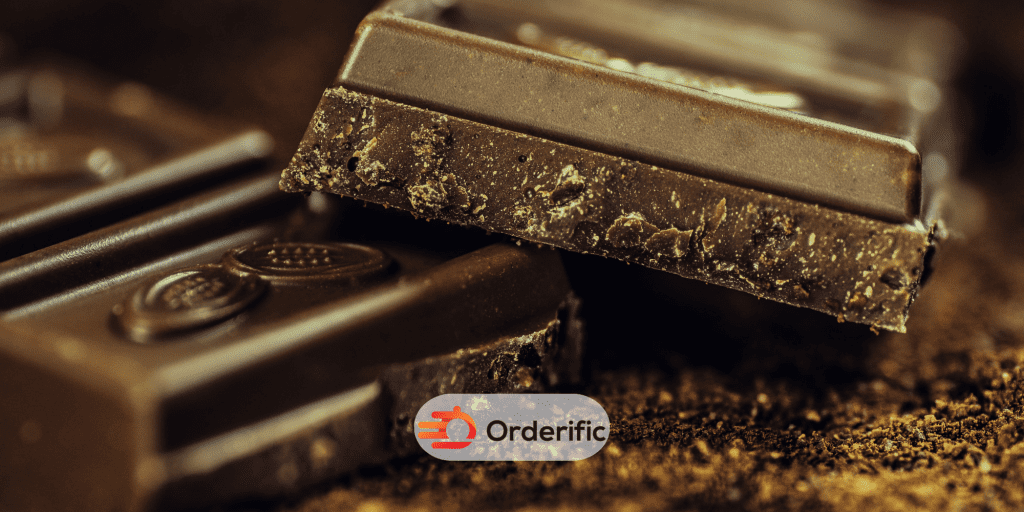 Theo Chocolate
Theo Chocolate, based in Seattle, is a pioneer in the world of organic and fair-trade-certified confections. Their commitment to ethical sourcing and quality ingredients translates into a selection of truly exceptional chocolates. (www.theochocolate.com)
Among their innovative creations stands the bar. This confection features French bread crumbs embedded in silky, dark chocolate, resulting in a bar that surprises with its delightful crunch and sophisticated flavor profile. So, the crispy bread morsels add an intriguing texture that dances harmoniously with the velvety smoothness of the chocolate, presenting a sensory delight for the adventurous palate.
Mason & Co Chocolate
Mason & Co Chocolate, a gem hailing from the coastal town of Auroville in India, is a craft chocolate brand that believes in the philosophy of 'bean to bar.' They meticulously handpick high-quality, organic cocoa beans from select local farmers and blend them masterfully to create their signature chocolate bars. (www.masonchocolate.com)
Clearly, their Loaf & Cocoa bar is a revelation, an exquisite blend that pairs perfectly with their ethos of creating unique, natural flavors. They bake their bread in-house, crumble it into hearty chunks, and mix it into their dark chocolate to create a bar that is a symphony of crunchy texture and deep chocolate flavor. The result is a distinctive, daring treat that tantalizes the taste buds and leaves you craving another bite.
Unveiling Puchero: A Culinary Odyssey Infused with Bread & Chocolate
Puchero, a boutique chocolatier hailing from the vibrant city of Zaragoza, Spain, takes the art of chocolate making to new heights. With a mantra of 'quality over quantity,' they painstakingly handcraft each of their delicious products, focusing on creating a diverse and delectable range of flavors. So, their commitment to sourcing the highest quality cocoa beans is reflected in the rich and decadent taste of their chocolates. (www.somospuchero.com)
Their bar is a beautiful embodiment of their commitment to craftsmanship and quality. The combination of rustic, artisanal bread crumbs and their signature dark chocolate creates a taste experience that is both comforting and indulgent. The bread, with its slight chewiness, balances the silky smoothness of the chocolate, resulting in a bar that is a textural delight. It's an extraordinary treat that captures the essence of bread and chocolate in perfect harmony.
Hogarth Chocolate
Hogarth Chocolate, positioned in the picturesque landscapes of Nelson, New Zealand, is a small-batch craft chocolate maker that swears by its 'bean-to-bar' philosophy. They take immense pride in their process, sourcing the best quality cocoa beans from around the world, and crafting them into bars of exquisite chocolates that are high in quality and taste. (www.hogarthchocolate.co.nz)
Additionally, their Bread & Chocolate bar is a connoisseur's dream, offering a heavenly fusion of sourdough crumbs and their flavorful dark chocolate. The warmth of the baked bread crumbs mingles perfectly with the rich and decadent chocolate, creating an opulent treat that is both nostalgic and indulgent. The delightful crunch of the sourdough coupled with the smooth, luxurious texture of the chocolate makes this bar a must-try for all bread and chocolate enthusiasts.
Potomac Chocolate: Crafting Delectable Treats with Bread & Chocolate Goodness
Potomac Chocolate, rooted in the historic town of Woodbridge, Virginia, is an award-winning craft chocolate maker. Guided by a relentless commitment to quality and authenticity, this small-batch chocolatier handcrafts each of its products, embodying the rich, complex flavors of the finest cacao beans sourced from around the globe. So, the impeccable craftsmanship and dedication to the art of chocolate making have earned Potomac Chocolate a firm place in the hearts of chocolate aficionados everywhere. (www.potomacchocolate.com)
Moreover, breathing life into the divine pairing of bread and chocolate, Potomac's Bread & Chocolate bar is a celebration of flavor and texture. So, this unique bar features their signature dark chocolate studded with crispy chunks of organic bread, delivering a delightful crunch that contrasts and complements the smooth, rich chocolate. The bread adds a rustic, hearty dimension to the indulgent chocolate, creating a taste sensation that lingers long after the last bite. This extraordinary bar is a testament to Potomac Chocolate's mastery of the art and science of chocolate making, and a must-try for any bread and chocolate lover.
Baron Hasselhoff's
Baron Hasselhoff's, a boutique chocolate shop located in the artistic heart of Wellington, New Zealand, boasts a mouthwatering range of handcrafted chocolates made with love, passion, and a dash of whimsy. This unique establishment is the brainchild of a pastry chef who turned his fantasies into reality, creating chocolates that are an enchanting blend of traditional techniques and innovative flavors. (www.baronhasselhoffs.com)
For instance, their shop is a delectable modern twist on an age-old pairing. It features a delightful and robust blend of rustic bread crumbs and creamy milk chocolate—each bite a harmonious blend of crunchy texture and smooth richness. The bread crumbs, baked to golden perfection, add a tantalizing crunch that perfectly offsets the velvety chocolate, resulting in a sensory celebration that is nothing short of divine. This chocolate bar exemplifies Baron Hasselhoff's dedication to quality, creativity, and the pure joy of chocolate.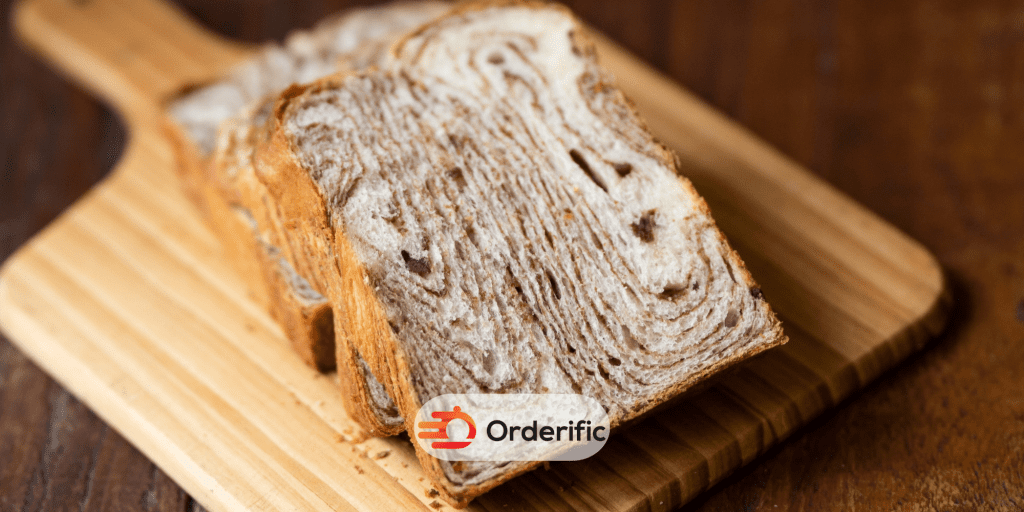 Chocokoo
Chocokoo, a whimsical and avant-garde chocolatier hailing from the heart of Tallinn, Estonia, is the epitome of creativity in the world of fine chocolates. Their principles rest on the pillars of high-quality ingredients, innovative flavor combinations. And the spirit of 'bean-to-bar', which means they control every step of the chocolate-making process, from sourcing the beans to crafting the bars. (www.chocokoo.ee)
Their bar is an absolute game-changer in the world of culinary combinations. They skillfully incorporate freshly baked rye bread crumbs into a velvety, luxurious dark chocolate, resulting in an exotic blend that celebrates the simplicity of bread and the complexity of chocolate. So, the bold flavors of rye bread beautifully complement the robustness of the cocoa, creating a fascinating texture and depth of flavor. Therefore, this extraordinary bar is a testament to Chocokoo's commitment to innovation and quality, making it a must-try for any bread and chocolate aficionado.
Conclusion
The magical pairing of these two taste goes beyond a mere mixture of two ingredients. It's about the marriage of textures, the dance of tastes, and the symphony of a culinary experience that leaves you longing for more. So, the warm embrace of freshly baked bread mingled with the rich, velvety touch of premium chocolate. It is an indulgence that appeals to the senses, evoking a sense of comfort and delight with every bite.
These eight bars, each unique in their creation and presentation, bear testament to the innovation and creativity that thrive in the world of artisanal food. Whether you're a seasoned connoisseur or a curious foodie, exploring these divine combinations is sure to be a gastronomic adventure. So, embark on this journey of bread and chocolate! And let each bite take you to a place of pure culinary joy and satisfaction.
Click here for more flavorful and mouth-watering advice with Orderific. To start experiencing the great benefits Orderific can bring to your business, click here now. Try Orderific!
FAQs
What are some popular bread and chocolate combinations that create delicious culinary delights?
Popular Loaf & Cocoa combinations include dark chocolate and sourdough bread, milk chocolate and rye bread, and French bread crumbs in dark chocolate.
Can you provide insights into the history and cultural significance of the pairing of bread and chocolate in different cuisines?
It has been around for centuries. It's a popular to dip pieces of flatbread into melted chocolate or honey as a snack all around the world.
Are there any specific types of bread or chocolate that are commonly used in bread and chocolate recipes or desserts?
Artisanal sourdough bread, French brioche, and rye bread are all popular choices for pairing with chocolate. Dark chocolate is often preferred because of its robust taste.
Can you recommend some creative and mouthwatering bread and chocolate recipes or flavor combinations to try at home?
You can try adding a generous amount of dark chocolate to your favorite bread recipe and baking it in the oven.
Are there any tips or tricks to achieve the best results when making bread and chocolate recipes at home?
The key is to – choose quality ingredients. Opt for the highest-grade chocolate and freshly baked bread, as these will have the most flavor.