The expansive universe of coffee is a melting pot of diverse flavors, meticulously honed brewing techniques, and resonating cultural histories. Within this realm, Cafe con Leche emerges as a shining star. It acts as both a testament to cultural identity and an enduring testament to the global passion for coffee.
At its core, Cafe con Leche is a harmonious blend of potent coffee and milk. But to merely label it as a beverage would be an understatement. It encapsulates generations of traditions, stories shared over breakfast tables, and the warm embrace of family and friends reuniting.
Its beauty lies in its unpretentious composition, but its soul is deeply intertwined with the histories, aspirations, and cherished moments of those who hold it dear. For many, it's not just a drink. It's a tapestry of memories and a bridge between the past and the present.
The Origin and History of Café con Leche
Tracing its Rich History
Cafe con Leche, when translated, simply means "coffee with milk." But as with many age-old beverages, the simple name hides a rich tapestry of history and culture. Originating from Spain, this creamy delight quickly spread across Latin America, the Caribbean, and even the Philippines due to Spanish colonization.
The drink's popularity soared as it became synonymous with morning rituals, warm conversations, and a sense of community. Families passed down the art of making Café con Leche from one generation to the next, each adding their personal touch, making the story of this drink as rich as its flavor.
Café con Leche Across Different Regions
As Cafe con Leche journeyed across the world, it absorbed the nuances of the places it traveled. In Cuba, for instance, it's traditionally accompanied by a slice of buttered toast and is deeply rooted in their morning culture.
Meanwhile, in the Dominican Republic, it's common to find it sweetened with a touch of cocoa or nutmeg. Over in the Philippines, the beverage goes by the name "kape't gatas" and has its own localized flavor profiles. In Spain, where it all began, it's often enjoyed in the late afternoon as a pick-me-up, proving that even within its origin country, there are regional variations.
These diverse iterations of Cafe con Leche showcase how a simple drink can weave itself into the very fabric of varied cultures, adapting and evolving while maintaining its core essence.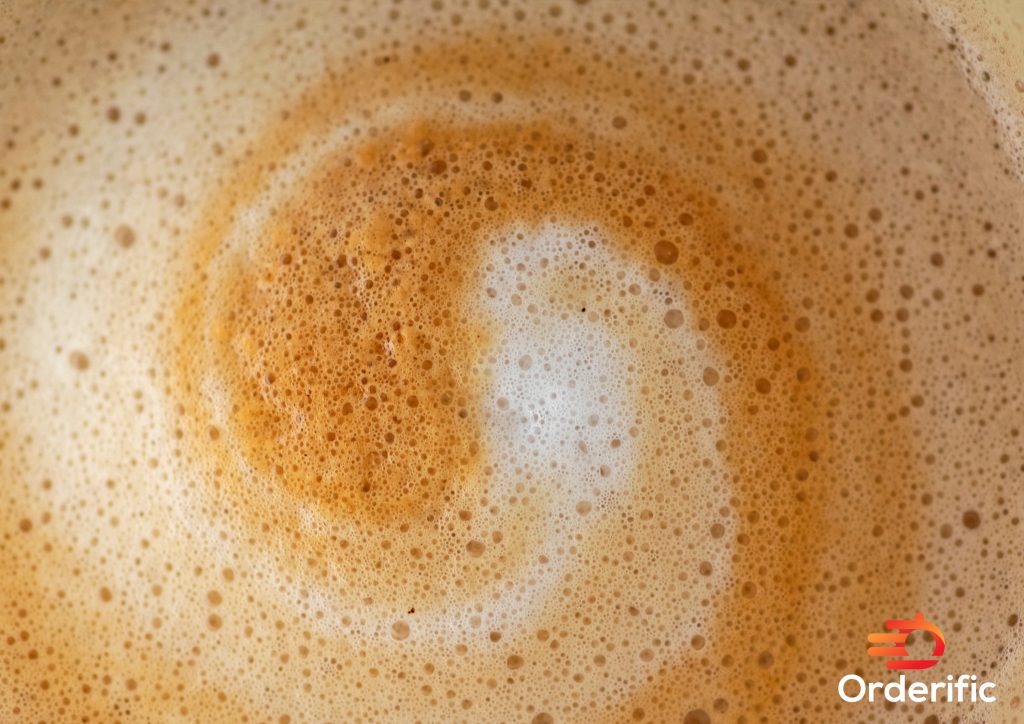 Brewing Methods: From Espresso to Pour-Over
Techniques for Perfect Extraction
Brewing the perfect cup of coffee is a harmonious blend of science and art. It starts with understanding extraction, the process of pulling flavors from coffee grounds. Essential factors include the grind size, water temperature, and brewing time.
For instance, a fine grind is ideal for espresso, where water is in contact with coffee for a short period, whereas a coarser grind is suitable for pour-over methods to avoid over-extraction, which can lead to bitterness.
Beyond Espresso: Exploring Alternative Brewing Methods
While espresso is a beloved staple in the world of coffee, there's a realm of brewing methods waiting to be explored. The drip coffee method, using a machine or manual pour-over, relies on gravity to draw water through coffee grounds.
Siphon or vacuum pot is theatrical, using vapor pressure and vacuum to brew. Cold brew, on the other hand, is steeped for several hours, offering a different flavor profile.
Immersion Brewing: Unveiling the Secrets of French Press and AeroPress
Immersion brewing, where coffee grounds remain in contact with water for the entire brew time, offers a robust flavor extraction. The French Press is a popular method, using a plunger to separate grounds after brewing.
AeroPress is a newer addition to this family, using air pressure to push water through coffee, resulting in a smooth and rich brew that's between coffee and espresso in strength.
Unique Techniques: Turkish Coffee and Vietnamese Phin Brewing
Certain brewing methods are deeply embedded in cultural traditions. Turkish coffee, for instance, is made in a special pot called a cezve, where finely ground coffee, water, and often sugar are brought together in a unique frothy brew.
The Vietnamese Phin method, on the other hand, is a slow drip process where water drips through ground coffee held in a metal filter, producing a strong coffee that's often mixed with sweetened condensed milk. These techniques, though different, showcase the universal love for coffee and the myriad ways we celebrate it.
Understanding Coffee Roasting and Flavor Profiles
The Roasting Process: From Green Beans to Rich Aromas
Coffee roasting is an alchemy, transforming raw green coffee beans into the aromatic brown beans we're familiar with. This process not only changes the bean's color but unlocks a spectrum of flavors and aromas.
As beans are roasted, they undergo the Maillard reaction, where sugars and amino acids produce the complex flavors that make coffee a sensory experience. The longer the roast, the more compounds break down, releasing carbon dioxide and altering the bean's flavor.
Roast Levels: Decoding Light, Medium, and Dark Roasts
Roast levels are categorized primarily by color, time, and internal bean temperature. Light roasts, often light brown, have a toasted grain taste, preserving the bean's inherent flavors.
Medium roasts, a more popular choice, have a balanced flavor, aroma, and acidity. Dark roasts are chocolatey brown to almost black, with pronounced bitterness and less acidity. Each level influences the coffee's final taste, from fruity and acidic to smoky and bold.
Single-Origin vs. Blends: Exploring Diverse Flavor Profiles
Single-origin coffees are sourced from one location, be it a country, region, or specific farm. These beans exhibit flavors that highlight their growing conditions and environment, known as terroir. In contrast, blends mix beans from various origins, aiming to create a consistent flavor profile or a harmonious combination of flavors.
While single-origin beans showcase distinct characteristics, blends offer a crafted taste experience, sometimes combining the best of multiple beans.
Traditional to Innovative Roasting Techniques
While traditional roasting often involves drum roasters where beans are rotated in a heated cylinder, innovative methods have sprung up over time. Hot air or fluid bed roasting uses a stream of hot air, roasting beans more uniformly.
Some aficionados have turned to home roasting, where small machines or even modified popcorn poppers are used. As technology and coffee culture evolve, so do the techniques, each aiming to extract the best potential from every bean.
Coffee Tales: Inspiring Stories from Coffee Enthusiasts
Coffee Adventures: Tales of Explorations and Discoveries
Every sip of coffee comes with a tale. Some enthusiasts embark on quests to find the rarest beans, trekking through lush mountains in Costa Rica or bustling marketplaces in Ethiopia.
Their stories are filled with serendipitous encounters, like stumbling upon a secluded café in New York or discovering an age-old brewing technique in Vietnam. These adventures are testimonies to their unwavering passion and the endless wonders of the coffee world.
Stories of Coffee Farmers and Their Journey
Behind each cup of café con leche are the hands of hard-working farmers, nurturing every bean from seedling to harvest. Their narratives often depict generations of knowledge passed down, challenges of unpredictable weather, and the joy of a successful harvest.
From the high-altitude farms of Colombia to the rich soils of Kenya, these farmers' tales remind us of the labor and love that go into producing each bean, giving depth and gratitude with every sip.
Coffee Community: Empowering Stories of Change and Impact
Coffee does more than energize; it brings people together. Around the globe, communities are being transformed through coffee. Initiatives in San Francisco and beyond are teaching at-risk youth barista skills, providing both employment and a sense of purpose.
Organizations are also championing for farmers' rights, ensuring fair wages, and sustainable practices. Then, there are stories of café owners who turn their spaces into hubs for social change, hosting community dialogues or art gallery showcases. Each story is a testament to coffee's power to inspire, unite, and transform.
Conclusion
Dive deep into the world of Café con Leche, and you'll discover it's not merely a delicious blend of milk and coffee. This drink holds a rich tapestry of history, tradition, and significance. Throughout generations and across borders, Café con Leche has been both a morning ritual and an afternoon delight, symbolizing communal gatherings, family memories, and moments of solitude.
As we've journeyed through its origins, roasting nuances, brewing techniques, and the heartfelt tales of enthusiasts, it's evident that every sip is steeped in stories. Behind each cup lies the artistry of baristas, the dedication of farmers, and the passion of coffee lovers. In celebrating Café con Leche, we're not just raising a toast to a beverage but acknowledging the intricate dance of culture and coffee, reminding us that sometimes, life's most profound tales are brewed in the simplest of cups.
In case you want more content like this, visit Orderific right now!
FAQs
Q: What exactly is café con leche, and how is it different from other coffee beverages?
A: Café con leche, when translated, means "coffee with milk." This delightful beverage is primarily a strong coffee mixed with scalded milk.
Q: Are there any specific cultural traditions or rituals associated with drinking café con leche?
A: Absolutely! In many Hispanic cultures, café con leche is more than just a morning drink. It's a tradition, a moment of connection shared among families and friends.
Q: Can café con leche be made with different types of coffee beans, or is it traditionally made with a specific kind?
A: While the classic café con leche typically employs strong coffee like espresso, there's no strict rule regarding the coffee beans' type or origin.
Q: Are there any recommended brewing methods or techniques to achieve the perfect balance of coffee and milk in a café con leche?
A: Espresso, brewed using an espresso machine, is a popular choice. However, in homes without such equipment, a moka pot or stovetop espresso pot is a fantastic alternative.