In the dynamic world of retail, every opportunity to engage with your customers counts, especially in the crucial final moments of their shopping journey. It's all about making that final impression, at the checkout counter. This space, also known as the cash wrap, holds immense potential for persuading last-minute sales and enhancing customer engagement. But how to effectively utilize this space? 
Well, it's all about smart strategies. With the right cash wrap strategies, you can turn this often-overlooked area into a revenue-generating powerhouse. From product placement to employee training, various tactics can be employed to ensure your checkout counter acts as a silent salesperson, nudging your customers to make that additional purchase. Let's delve into some of the most effective strategies to help you maximize your checkout counter sales.
What is a Cash Wrap?
A cash wrap can be defined as a sales counter that's located near the entrance of the store. This is where customers queue up to make their payments and check out with their purchases. It's the last point of interaction between you and your customer. So, it's important to capitalize on this space for maximum sales and engagement potential.
The cash wrap needs to be designed thoughtfully with careful planning and consideration for the customer experience. You need to make sure that your checkout area is inviting, organized, and well-stocked with last-minute items.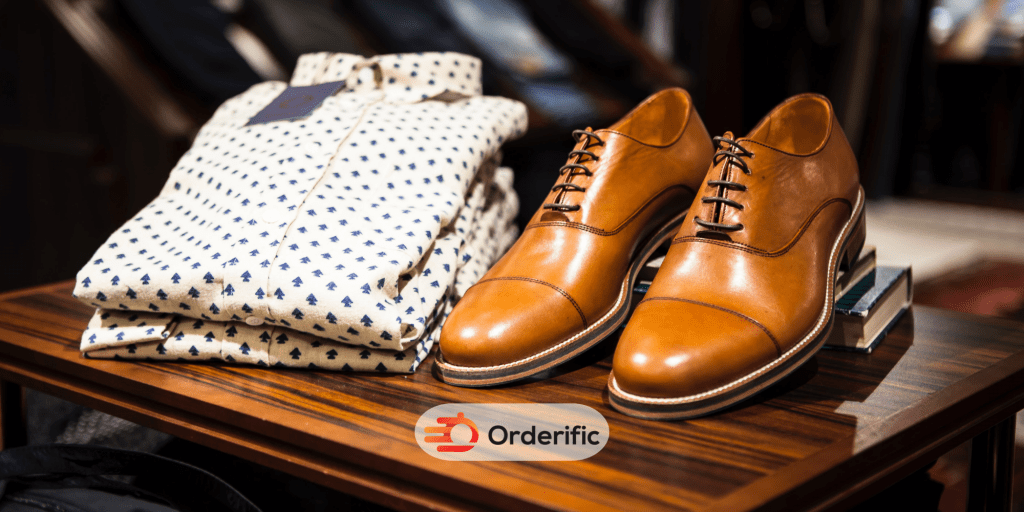 Importance of Cash Wrap Counters
Cash wrap counters hold significant importance in retail, primarily due to their strategic role in influencing impulse buying behavior. It's the last touchpoint where customers make their final purchasing decisions, often leading to additional sales that they might not have initially planned. The cash wrap counter serves as an ideal place to display small, affordable items that customers can easily add to their shopping carts. An eye-catching, well-organized, and strategically stocked cash wrap counter can effectively provoke impulse purchases, thereby increasing the average transaction value.
Moreover, the cash wrap counter is an essential point for enhancing customer service and engagement, which can significantly impact customer loyalty. It's not just about making sales, but also about making your customers feel valued and appreciated. Done right, this area can be a platform where you can interact with your customers, address their queries, get their feedback, and offer them an excellent checkout experience. A pleasant checkout experience can leave a lasting positive impression, prompting your customers to return and thereby increase repeat purchases.
Cash Wrap Counter Ideas and Tips
Now that you know the importance of cash wrap counters, let's dig into some actionable ideas and tips to leverage this space for maximum sales potential.
Encourage Impulse Buys
Put up attractive displays of impulse items near the cash wrap. You can place anything from gift cards to candy, as long as they are small in size and low in cost. This will not just stimulate customer interest but also increase average order value through last-minute purchases.
Cash Wrap: Consider Optimal Store Layout
A well-thought-out store layout can make a huge difference in cash wrap sales. Try to place the cash wrap counter near the entrance so that customers are exposed to it as soon as they walk into the store. Additionally, keep plenty of room between other product displays and your checkout area to allow customers ample space while they shop and provide them with an easy way to check out.
Use a POS System
Having a Point of Sale (POS) system in place can make checkout smoother, faster, and more efficient. It eliminates the hassle of manually entering data and facilitates cashless transactions like mobile payments. A POS system also allows you to view sales history and track customer loyalty points quickly, reducing waiting times at the checkout counter.
Maximizing Sales with Cash Wrap: Cashier Training Tips
Train your cashiers to be friendly, approachable, and helpful. Make sure they're always smiling and engaging with customers while taking their orders. Additionally, ensure that the cashiers are well-versed in upselling and cross-selling techniques to prompt additional purchases.
Highlight Loyalty Programs
Promote your loyalty programs to increase customer engagement and generate sales. You can place attractive banners or signs near the cash wrap counter that encourage customers to join the program and avail of special offers. Or, you can also use POS software to prompt customers when they're at checkout to sign up for the loyalty program.
Boosting Sales Through Your Cash Wrap: Seasonal Product Promotion
Take advantage of special occasions such as the holiday season or Black Friday to highlight products related to the current event. Create attractive window displays and promotional kiosks near your cash wrap counter to grab customer attention and prompt last-minute sales.
Reinforce the Store Brand
Make sure your checkout area reinforces the store brand. Use branded materials such as shopping bags, receipts, signage, and promotional items to create a consistent experience throughout the entire retail journey.
Illuminate Your Space: The Impact of Lighting on Cash Wrap
Lighting is essential for making the checkout area inviting and appealing. Make sure to use a combination of warm, bright lighting that will draw customers to the cash wrap counter.
Make the Queue Area Comfortable
Nobody likes to wait in line. Make the queue area comfortable and enjoyable by providing seating, music, or other amenities. This will make customers feel welcome while they wait for their turn to check out.
Tech Gadgets and Your Cash Wrap: A Winning Combination
Adding tech gadgets such as mirrors or digital displays to your cash wrap counter can make it more attractive and interactive. Mirrors can help customers decide whether a purchase suits them, while digital displays can showcase promotional offers or product information.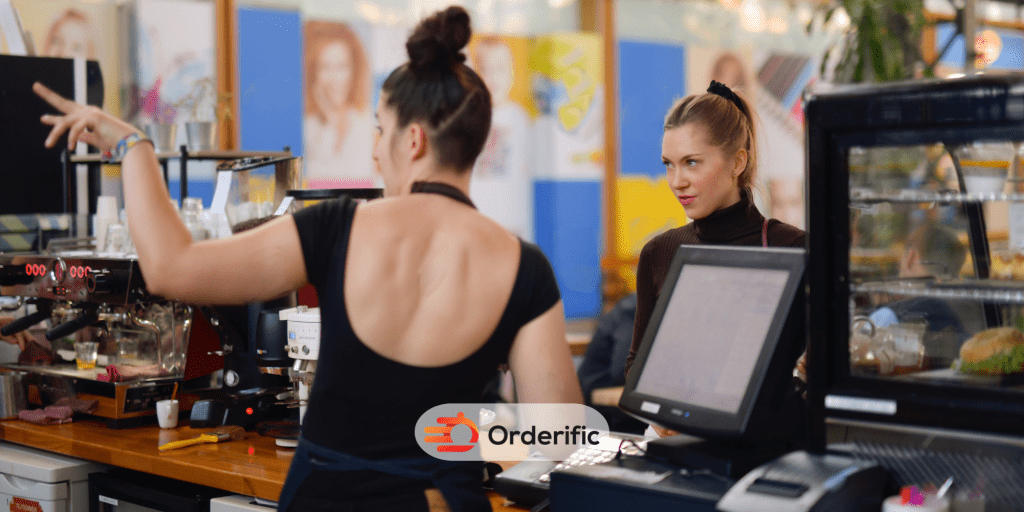 Why Are Cash Wrap Counters Important?
The importance of cash wrap counters cannot be overstated. They are the last point of interaction between you and your customers, making them a crucial part of your retail success. With the right strategies, you can maximize sales potential and provide an exceptional customer experience that will keep customers coming back for more. From product placement to employee training, numerous tactics can help you make the most of your cash wrap counter.
Increase Sales
Increase sales and customer satisfaction with these effective cash wrap strategies and capitalize on the immense potential of this often-overlooked area. With the right approach, you can make sure your checkout counter is always working in your favor.
Improved Checkout Experience
Apart from making sales, it's also essential to make sure that your customers have an enjoyable checkout experience. Focus on providing a seamless and personalized checkout process with the right store layout, POS system, and friendly customer service.
Reduce Theft
Keep your store secure with anti-theft systems. Invest in CCTV cameras and other security measures to deter any theft attempts at the cash wrap counter.
Conclusion
In conclusion, the cash wrap counter plays a pivotal role in retail success, going beyond being merely a point of transaction. It's a powerful tool for increasing sales, enhancing customer satisfaction, and even mitigating theft. By implementing the strategies and tips discussed, such as encouraging impulse buys, utilizing a POS system, training cashiers effectively, and creating a comfortable queue area, retail businesses can truly unlock the untapped potential of their cash wrap counters.
However, it's important to remember that the goal isn't just to increase sales, but also to provide an exceptional shopping experience that leaves a lasting impression on customers. Retailers need to ensure that their checkout process is seamless, efficient, and enjoyable. This focus on customer experience, woven into every element of your cash wrap strategy, will not only boost sales but also foster customer loyalty, positively impacting your business in the long run.
Let's find out more with Orderific here! Also don't forget to take advantage of Orderific's benefits for your business. Click here to get involved!
FAQs
What is the cash wrap section of a retail store?
The cash wrap section of a retail store is the area where customers pay for their purchases and check out.
What does a POS system include?
A POS system includes software, hardware, and other components such as a computer, cash drawer, debit/credit card reader, barcode scanner, printer, and monitor.
What is the cost to have someone set up a POS system?
The cost of setting up a POS system will vary depending on various factors such as the type of hardware and software used, as well as any additional features you might need.
What are the benefits of using POS software?
POS software offers numerous benefits such as faster checkout, automated data entry, customizable reports and analytics, enhanced security, and improved customer service.
What is the most popular POS system for restaurants?
The most popular POS system for restaurants is Square, which offers a comprehensive suite of features at an affordable price.