CBD facts – Cannabidiol, or CBD for short, is quickly gaining traction as one of the most talked about wellness trends. Most people believe they know something about CBD products, but we're here to challenge those preconceived notions! Today we are diving into 10 facts about CBD oil that may surprise even the biggest enthusiasts out there. 
Get ready for an up close and personal look at this burgeoning industry and learn more than you ever expected. With decades worth of research invested in its value as a therapy option, let's explore all the potential benefits of cannabis-derived products like these!
What is CBD and How Does it Work in The Body
CBD, short for cannabidiol, emerges as a natural compound sourced from cannabis plants that has garnered substantial attention due to its promising therapeutic attributes. Unlike its psychoactive relative THC, CBD doesn't induce a euphoric "high" and lacks addictive properties. Instead, CBD operates by engaging with the body's endocannabinoid system—a regulator of diverse bodily functions encompassing mood, sleep, appetite, and inflammation. By attaching to specific receptors within this system, CBD has the potential to foster relaxation, alleviate anxiety and pain, and perhaps even assist in conditions like epilepsy and multiple sclerosis. While a more comprehensive comprehension of CBD's impacts necessitates further research, its potential advantages have positioned it as a subject of profound interest for both researchers and consumers.
10 surprising facts about CBD
1. CBD can be prescribed as medication
The surge in interest surrounding cannabidiol (CBD) as a holistic remedy for various health concerns has sparked doctors' trend to increasingly incorporate CBD into their treatment recommendations. This surge is well-founded, given that CBD exhibits the potential to address a spectrum of issues, ranging from anxiety and depression to persistent pain and even epilepsy. Notably, CBD stands apart from THC by lacking the psychoactive effects that are typically associated with marijuana, rendering it a secure alternative for numerous patients seeking a natural avenue to alleviate their symptoms. As ongoing research continues to unveil new insights, the prospect of CBD evolving into a prominent medicinal option remains promising.
2. CBD is not a drug, according to the European Court of Justice
A groundbreaking ruling by the European Court of Justice about CBD has sent ripples through the health and wellness realm, creating waves of excitement. The court's verdict firmly establishes CBD in a unique category, setting it apart from pharmaceutical drugs. This announcement stands as a triumph for individuals harnessing CBD products to unlock their potential advantages. In a resounding declaration, the court has effectively underscored the distinction between CBD and THC, the compound infamous for its mind-altering effects. By granting CBD the green signal, the court has given a resounding endorsement to its application. 
This landmark judgment arrives as a pivotal moment for fervent CBD proponents, who have ardently awaited a more substantial acknowledgment of its remedial properties. This newfound clarity not only breathes vitality into the burgeoning CBD industry but also reassures consumers, enabling them to embrace its potential sans legal qualms.
3. CBD can be made in labs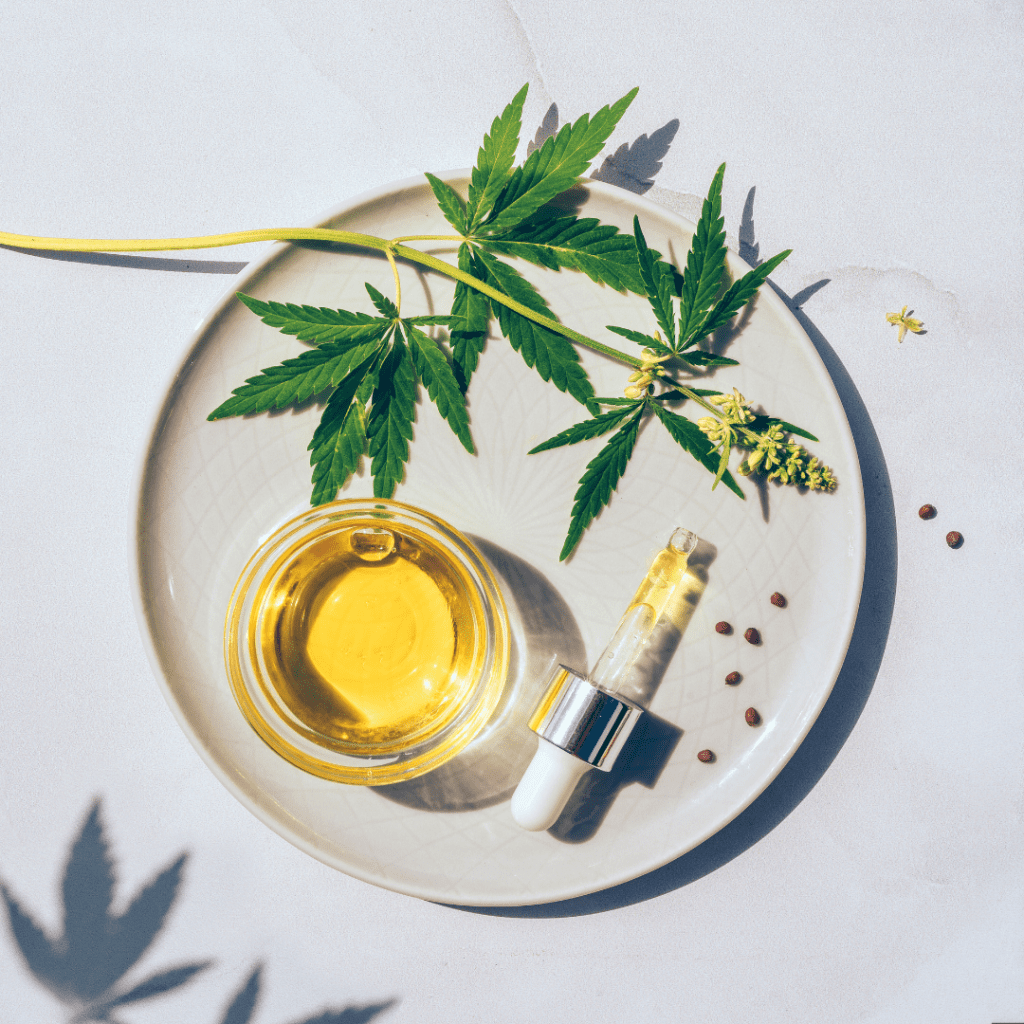 With the increasing popularity of CBD, there's a growing interest in finding accessible avenues to acquire it. A notable method involves crafting CBD within laboratories. This technique entails extracting CBD from hemp or cannabis plants and refining it to its purest state. While some individuals may lean towards CBD sourced from nature, lab-generated CBD boasts the advantage of providing a consistent and dependable supply of the compound.
Moreover, lab-produced CBD can be especially valuable when natural sources are restricted or challenging to obtain. Despite apprehensions about the potential environmental implications, the reliability it offers positions lab-created CBD as a favored option for those seeking a steady source of this promising component.
4. Pets may benefit from CBD but should avoid THC
Just as pets offer their owners a wealth of health advantages, an intriguing revelation exists: owners can reciprocate by introducing CBD to their pets. CBD, or cannabidiol, is a natural component present in the cannabis plant. Unlike THC, CBD lacks psychoactive effects and is deemed safe for consumption by pets.
Notably, CBD shows promise in bestowing potential benefits upon pets, encompassing anxiety reduction, pain management, and enhanced mobility. It's essential to underscore that pets should steer clear of THC, the psychoactive element in cannabis, as it can jeopardize their well-being. With ongoing research delving into CBD's merits for pets, pondering its suitability for your beloved animal companion is indeed worthwhile.
5. Elephants at the Warsaw Zoo take CBD to deal with anxiety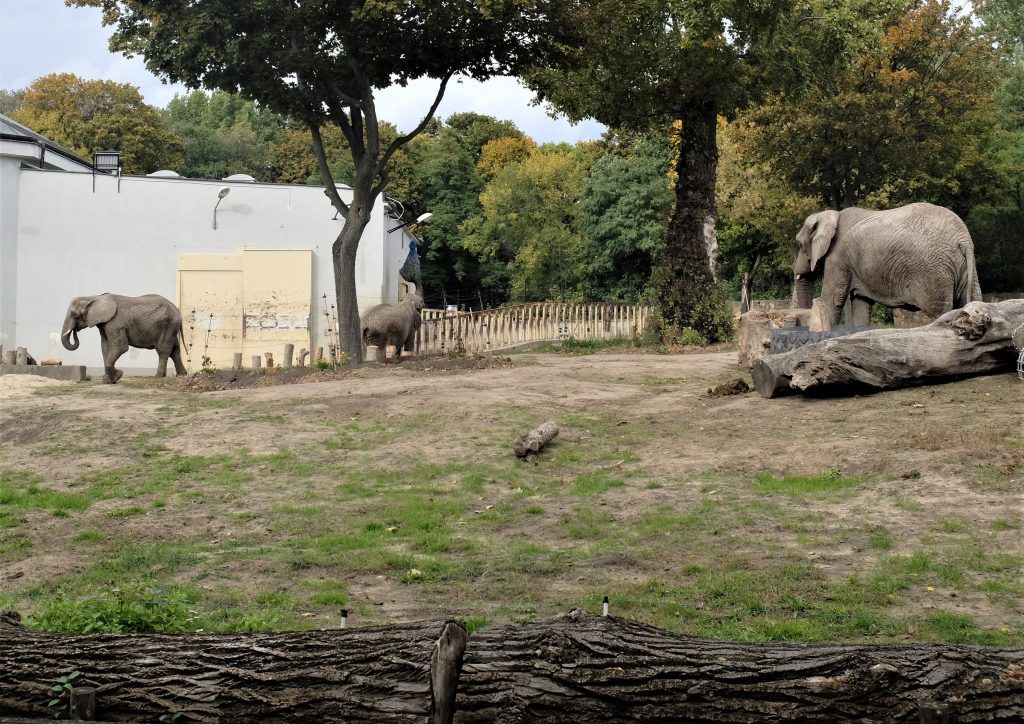 In an innovative approach, the Warsaw Zoo has devised a distinctive strategy to aid their elephants experiencing anxiety. Leveraging CBD, a non-psychoactive element sourced from hemp, the elephants are undergoing treatment to alleviate their anxiousness. This progressive technique has demonstrated its efficacy by instilling a sense of serenity in the elephants, leading to a more tranquil living environment and diminishing disruptions stemming from their anxiety. 
Furthermore, the adoption of natural substances like CBD signifies a commendable stride towards embracing holistic and sustainable therapeutic approaches for animals. This synergy of scientific knowledge and the natural world showcases the potential to enhance our animal companions' well-being.
6. CBD is not a new discovery
Contrary to prevailing notions, CBD is not a novel revelation. Cannabidiol, or CBD, has an extensive historical footprint spanning centuries, finding utilization for medicinal intentions in ancient eras. Yet, it's only recently that CBD's therapeutic attributes have garnered extensive recognition. In the interim, scientists have diligently pursued an array of studies, delving into the potential health advantages encapsulated within this substance.
A multitude of individuals have encountered relief from various ailment symptoms by seamlessly integrating CBD into their wellness regimens. Whether you're embarking on your initial encounter with CBD or have already integrated it into your routine, reflecting upon the compound's profound historical lineage can be captivating.
7. CBD oil and hemp oil are not the same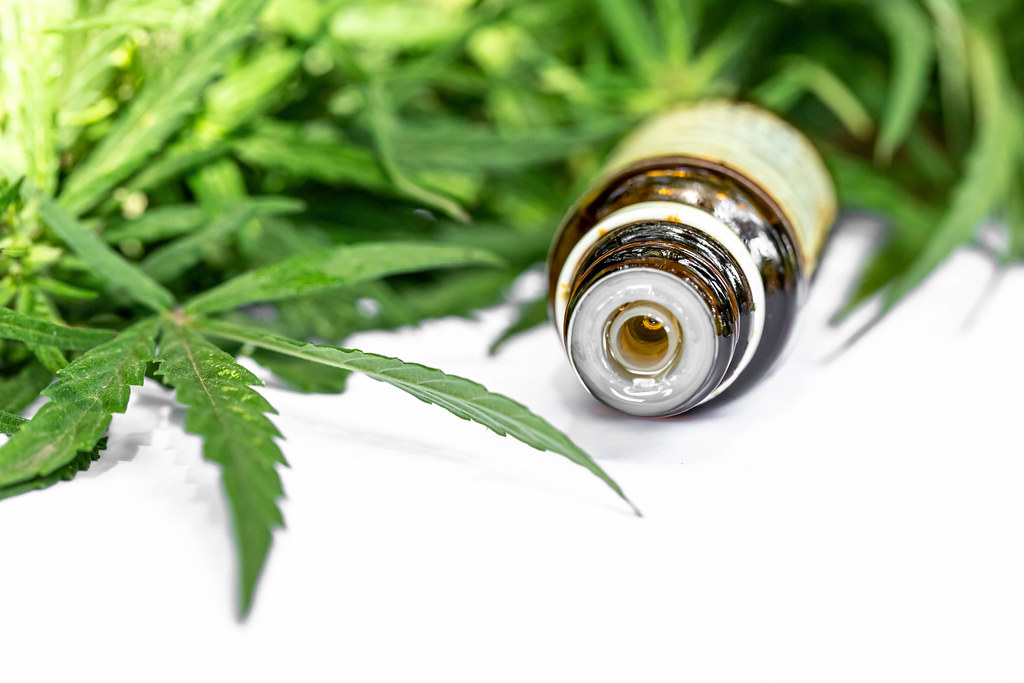 CBD oil and hemp oil emerge as distinct products originating from the same Cannabis Sativa plant, yet they diverge significantly in terms of extraction methods and applications. While both share the plant source, their origins and purposes set them apart. CBD oil is procured from the plant's flowers, leaves, and stalks, boasting a substantial concentration of cannabidiol (CBD), a non-psychoactive compound. This oil is renowned for its potential to yield diverse health benefits, spanning from anxiety reduction to chronic pain alleviation.
Conversely, hemp oil traces its roots to the plant's seeds, harboring no CBD content. Instead, it showcases elevated omega-3 and omega-6 fatty acids levels, rendering it an exceptional supplement for a health-conscious diet. Given these distinctions, comprehending the dissimilarities between these oils becomes pivotal when contemplating their usage. This understanding aids in determining which option best aligns with your individual requirements.
8. CBD deteriorates when exposed to light
In recent years, the utilization of CBD has surged due to its recognized therapeutic attributes and positive impact on health. Nonetheless, akin to any substance, CBD has its own constraints. A notable constraint pertains to its vulnerability to light.
Scientific investigations have demonstrated that CBD experiences degradation upon light exposure, resulting in a notable decline in its strength and efficacy. As a consequence, meticulous storage of CBD products emerges as paramount to uphold their quality and potency. Hence, for those incorporating CBD into their routine, ensuring storage in a cool and dim environment is imperative to preserve its freshness and potency.
9. Not all CBD is equal
The surge in popularity of CBD, or cannabidiol, stems from its perceived potential to address various ailments naturally. Nevertheless, it's crucial to recognize that not all CBD offerings share the same standards. The landscape is rife with disparities in terms of quality and efficacy. Certain products might contain negligible CBD content or harbor harmful elements within this spectrum. Ensuring your experience aligns with the desired effects necessitates vigilance and a judicious approach.
Thoroughly researching and sourcing from reputable suppliers emerges as paramount in securing a high-caliber CBD product. Be it for curbing inflammation, managing anxiety, or enhancing sleep quality, the impact hinges upon making a discerning selection. The journey to a successful CBD experience involves informed decision-making and opting for products that meet stringent quality benchmarks.
10. CBD might counteract some of the side effects of THC
The discourse surrounding medical cannabis has endured over time, owing to its multifaceted nature. Within the plant, there exist over a hundred cannabinoids, each endowed with distinct characteristics influencing the human body. Notably, THC stands out among them, acclaimed for its psychoactive tendencies. Nevertheless, it carries the baggage of undesirable outcomes like anxiety, paranoia, and memory lapses. Interestingly, CBD, another prominent cannabinoid in the same plant, possesses the intriguing capacity to counteract these unwelcome repercussions.
Scientific inquiry has demonstrated CBD's potential in alleviating anxiety and fostering relaxation for mental health, thereby casting it as a valuable asset in medical contexts. This revelation has breathed new life into the realms of science and medicine, kindling heightened interest. With ongoing investigations, the full spectrum of these compounds' capabilities is poised for exploration.
Wrapping Up!
In conclusion, the intricate nature and adaptability of CBD are undeniably captivating. From its potential as a potent therapeutic tool to its fascinating centuries-old history, the journey of hemp derived CBD is marked by diversity and fascination. We've delved into its differentiation from THC and hemp oil from hemp plant, its unconventional applications in zoos, and its pivotal role in a swiftly expanding industry.
As the global recognition of CBD's profound potential deepens, our comprehension of this compound is poised for exponential growth. Seize the opportunity to further explore the realm of wellness and natural remedies! For more captivating insights and informative content like this, don't miss our other blogs on Orderific. Let's continue this journey of exploration together, one blog post at a time. Embark on a path of discovery, learning, and connection with us today!
FAQs
Q. What Are the Benefits of CBD?
Ans. CBD use offers potential benefits, including pain relief, anxiety reduction, and improved sleep quality.
Q. Is CBD legal in the US?
Ans. CBD derived from industrial hemp is legal in the US following the 2018 Farm Bill, provided it contains no more than 0.3% THC.
Q. What does CBD oil do?
Ans. CBD oil (hemp seed oil) can potentially alleviate symptoms of various conditions, such as chronic pain, anxiety, and insomnia.
Q. What form of CBD is most effective?
Ans. The effectiveness of CBD can depend on the individual and the condition, but full-spectrum CBD oil is often cited as the most potent form.
Q. What are the pros & cons of taking CBD?
Ans. Pros of pure CBD include potential health benefits and negligible psychoactive effects, while cons may involve potential side effects and varying product quality.
Q. What are the negative side effects of CBD oil?
Ans. Negative side effects of CBD oil could include dry mouth, fatigue, and reduced appetite, although these are typically mild and temporary.