Introduction
In the coffee shop segment of the restaurant industry, cafe owners face a constant battle with competitors. This thriving industry demands coffee shops continuously innovate to retain their target market. The action for customer loyalty centers around offering the best customer experience and leveraging market research. More than specialty coffee alone will be required to keep a coffee shop owner ahead. Effective restaurant marketing, a detailed business plan, and a keen understanding of potential customer preferences are crucial and challenge. Furthermore, conducting a competitive analysis gives insight into the strategies that work in this restaurant business segment. The goal? Achieving a sustainable competitive advantage and increasing market share. Remember, the key to customer satisfaction isn't just the coffee served but the overall experience that sets you apart from other restaurants.
6 Business Challenges You Will Face When Starting a Cafe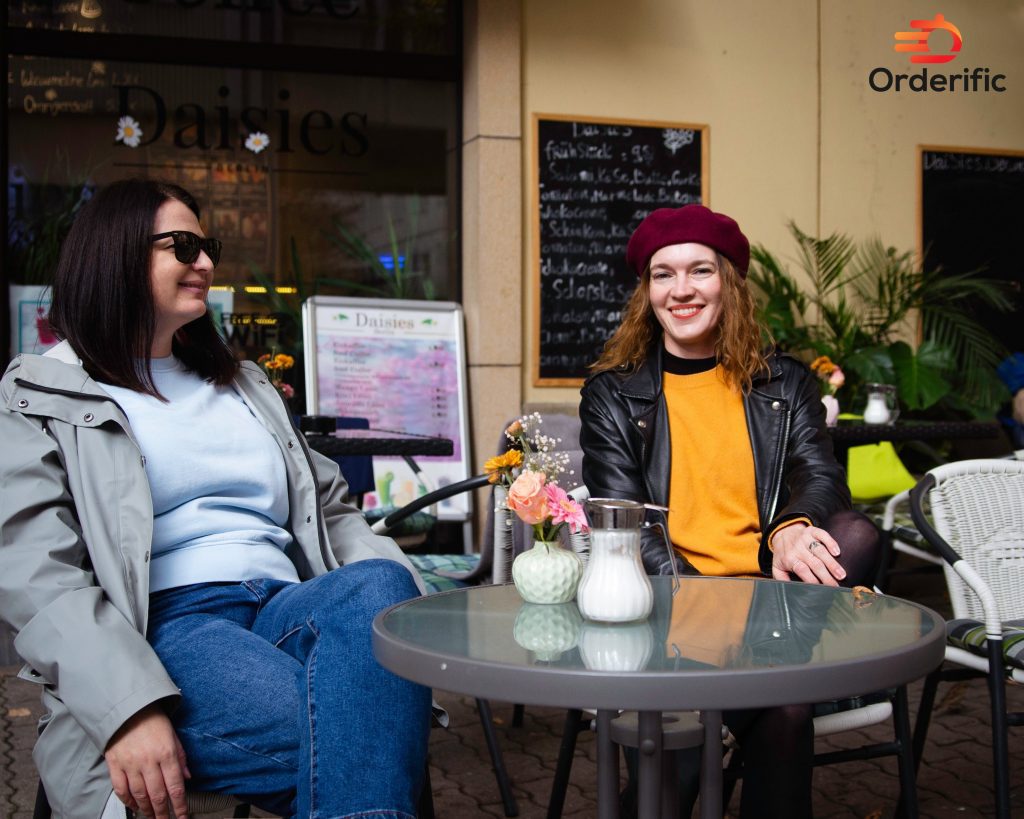 1. Meeting the Demands Of Customers
The first palpable challenge is meeting the ever-evolving demands of customers. In a coffee shop landscape filled with variety, consumers are spoilt for choice, and their preferences can shift rapidly. A successful cafe must stay abreast of trends, anticipate customer needs, and consistently impress patrons with innovative offerings and impeccable service. Truly understanding your audience is a non-negotiable necessity in this fiercely competitive sector of the restaurant industry.
2. Finances
Getting your finances right is a significant hurdle. Managing a café's financial health requires meticulous budgeting, from initial set-up costs to operational expenses. High-quality equipment, premium coffee beans, staff salaries, and marketing efforts all demand substantial investment. Financial missteps can hurt a café's profitability and its ability to stay competitive in the bustling restaurant industry.
3. Supply Control
Supply control presents a challenging aspect of maintaining a thriving café. Managing a reliable supply chain is essential, from ensuring the consistent delivery of high-quality coffee beans to sourcing fresh local produce. Any interruption in supply can negatively affect the café's operations and reputation in the competitive restaurant industry. Therefore, establishing a resilient supply chain is key to staying ahead of competitors.
4. The Labour Force
Attracting and retaining a competent workforce is another major challenge in the coffee shop business. Employees are the face of your brand and play a crucial role in shaping the customer experience. Moreover, staff turnover is high in the restaurant industry, so providing a rewarding work environment that encourages employee loyalty is vital. The right team can set your café apart from competitors and contribute significantly to its success.
5. Competition
Navigating competition is a formidable challenge in the coffee shop sector of the restaurant industry. Cafes must differentiate themselves by offering unique products, exceptional service, and a compelling ambiance to ward off competitors. Continually analyzing competitor strategies and staying updated with industry trends is essential to outperform and stay relevant in this fast-paced and ever-evolving market.
6. Constant Improving
The necessity for constant improvement is a relentless challenge in the coffee shop segment of the restaurant industry. The dynamic nature of consumer preferences makes it essential for cafes to refine their offerings, services, and ambiance continuously. In this competitive market, complacency can lead to a loss in customer loyalty. Regular feedback loops, market analysis, and innovative strategies are critical to maintaining relevance and achieving sustained success amid competitors.
Conclusion
In conclusion, navigating the competitive cafe market requires more than just premium coffee. It's about understanding and meeting customer demands, managing finances effectively, keeping a close eye on supply control, hiring and training an efficient workforce, staying ahead of the competition, and embracing constant improvement. The road to success may seem arduous, but with the right strategies and a customer-centric approach, overcoming these challenges and staying relevant in the coffee shop segment of the restaurant industry is achievable.
As a cafe owner, you're not alone on this journey. Orderific is here to help with state-of-the-art solutions tailor-made to address these challenges. Schedule a demo today and explore how we can work together to drive your success in this competitive market. Schedule a Demo with Orderific
FAQs
What challenges does the competitive cafe market pose for businesses striving to stay relevant?
The competitive cafe market poses challenges such as meeting customer demands, managing finances, supply control, standing out from the competition, and the need for continuous improvement.
How can cafes navigate the complexities of staying relevant amid fierce competition in the market?
Cafes can navigate these complexities by prioritizing customer satisfaction, implementing innovative strategies, and continually analyzing market trends and competitor activity.
Are there specific strategies businesses can employ to differentiate themselves and remain relevant?
Yes, businesses can employ strategies such as unique branding, offering excellent customer service, and creating a distinctive cafe atmosphere.
How can cafes continuously adapt and innovate to meet changing consumer preferences and market trends?
Cafes can adapt and innovate by staying informed about market trends, listening to customer feedback, and being open to change.