Hey, shoe enthusiasts! Are you tired of dealing with slippery shoes? Are you searching for cheap non-slip shoes that offer style and stability? Look no further! This guide introduces you to a wide range of inexpensive, cheap non-slip shoes that combine safety and fashion.
Find affordable footwear options to keep you steady without breaking the bank. Shop now!
You don't have to spend a fortune to walk confidently. Let's explore pocket-friendly options that will keep you steady on your feet while looking stylish!
Safety on a Budget: Explore Economical Non-Slip Shoes for Every Budget
Finding the perfect non-slip shoes doesn't have to burn a hole in your pocket. There are affordable alternatives available that provide exceptional slip resistance, durability, and style.
Let's dive into the realm of cheap non-slip shoes that will keep you secure and trendy without breaking your bank account.
Comfortable and Affordable: Discover Cheap Non-Slip Shoes for All-Day Wear
Finding affordable non-slip shoes doesn't mean sacrificing comfort. You can have both! Many brands offer cheap non-slip shoes with cushioned insoles, arch support, and lightweight construction.
These shoes provide lasting comfort, making them perfect for those long work shifts or days spent on your feet.
Stay Sure-Footed on a Budget: Affordable Non-Slip Shoes for Secure Traction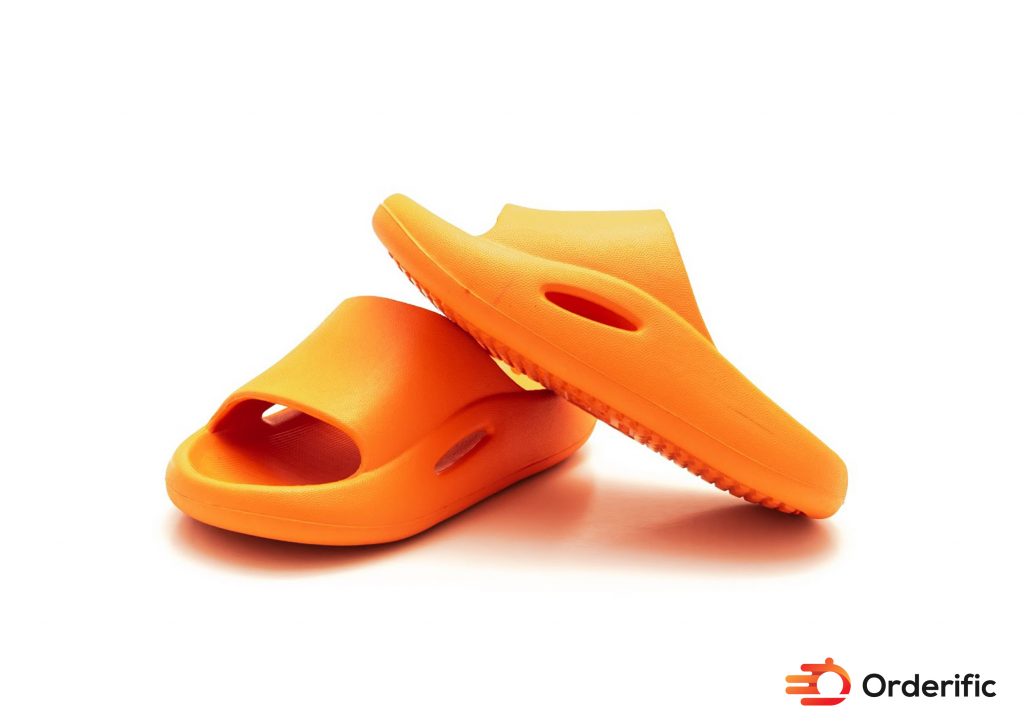 Slip-resistant shoes are essential for anyone working in environments where slip hazards are a concern. With affordable non-slip shoes, you can enjoy superior traction on surfaces, from slippery floors to wet outdoor areas.
These shoes feature slip-resistant outsoles designed with specialized tread patterns and durable rubber to keep you safe and secure.
Key features to consider when selecting non-slip shoes for restaurants?
Working in a restaurant environment can be fast-paced and often comes with a range of safety hazards, one of which is slipping on wet or greasy floors. This is where the importance of non-slip shoes comes into play. Here are some key features to consider when selecting non-slip shoes for restaurant work:
Slip-Resistant Outsoles
This is perhaps the most important feature. The outsoles should be made of high-quality rubber or a similar material with excellent grip. The tread pattern should also be designed to channel away liquids, providing better contact with the floor.
Comfort
Restaurant workers are on their feet for long hours, so the shoes need to be comfortable. Look for features like cushioned insoles, arch support, and a spacious toe box. Also, consider the weight of the shoe – lighter shoes will cause less fatigue over long shifts.
Durability
Restaurant environments can be tough on footwear. Shoes should be built to last, with strong stitching and high-quality materials. Shoes with reinforced toe caps can provide extra durability.
Water and Oil Resistance
In addition to being slip-resistant, the shoes should be resistant to water and oil to stay dry and safe in a kitchen environment. This is very important as slipping and falling in such environments is rather easy to occur.
Easy to Clean
It's inevitable that shoes will get dirty in a restaurant. Choose non-porous materials that are easy to wipe clean or even machine washable, if possible. Working around food means you will get messy rather easily. 
Style
While it may not be as important as safety and comfort, the style of the shoe does matter. Many brands offer slip-resistant shoes that look just as good as regular shoes, so you don't have to sacrifice style for safety.
Breathability
Look for shoes with a breathable material like mesh. This can help to keep your feet dry and comfortable during long hours of work. If your feet can't get enough air, they might end up smelly, and you will feel very uncomfortable.
Fit
Finally, make sure that the shoes fit well. Shoes that are too tight or too loose can cause discomfort and even increase the chance of tripping or falling. There is nothing worse than wearing ill-fitting shoes.
By considering these features when shopping for non-slip shoes for restaurant work, you can help ensure the safety and comfort of yourself or your employees. Always remember quality shoes are an investment in personal safety and comfort on the job.
Why are non-slip shoes essential for employee safety and well-being?
Non-slip shoes are crucial to employee safety and well-being in various industries. Here are some key reasons why they are essential:
Slip and Fall Prevention: Slip-resistant shoes significantly reduce the risk of slips, trips, and falls, which are a leading cause of workplace injuries.
Stability and Support: Non-slip shoes provide stability and support, reducing the strain on your feet and minimizing the chances of foot and ankle injuries.
Protection Against Spills: Non-slip shoes with spill-resistant features protect your feet from hazards like hot liquids or chemicals.
Long-Term Comfort: Comfortable non-slip shoes ensure employees can efficiently perform tasks and reduce discomfort during long shifts.
Occupational Hazard Mitigation: Non-slip shoes often meet safety standards and may have additional features like safety toes to protect against specific occupational hazards.
10 Highly Recommended Non-Slip Shoes to Ensure Your Safety
Winding Up!
Stepping confidently doesn't need to come at a high cost. Opting for reasonably priced, non-slip shoes lets you stay secure, comfortable, and fashionable without straining your finances. It's crucial to consider slip resistance, comfort elements, and occupational demands when selecting the perfect pair of non-slip shoes for your specific needs. Now, step out with assurance and effortlessly conquer any terrain!
In case you want more content like this, visit Orderific right now!
FAQs
Why are non-slip shoes important for safety?
Non-slip shoes are crucial for safety as they reduce the risk of slips, trips, and falls, common workplace hazards. They provide traction on slippery surfaces and help prevent accidents. 
Who can benefit from wearing slip-resistant footwear?
Individuals employed in industries prone to slip hazards, including but not limited to food service, healthcare, hospitality, and manufacturing.
What distinguishes slip-resistant footwear from conventional options?
Slip-resistant footwear exhibits specialized outsoles meticulously crafted to deliver unparalleled traction on precarious surfaces.
Where can I find reasonably priced slip-resistant footwear?
Both online and offline retailers harbor a wide array of cost-effective slip-resistant footwear.
How should I select the most suitable slip-resistant footwear?
When choosing, consider factors such as slip resistance capabilities, comfort elements, durability, and industry-specific prerequisites.
In case you want more content like this, visit Orderific right now!