Welcome to the world of chicken thigh prices, a topic as flavorful as the cut itself. Let's journey together, exploring the nuances of this culinary staple. Imagine the sizzle as you pan-sear a chicken thigh, its aroma wafting across your kitchen. Now, think about the price tag that comes with it. Intriguing. Uncover the story behind the cost, the role of market dynamics, and how it affects your favorite dish. We'll delve into various cuts, from boneless thighs to value packs. You may think, "Why does this matter?" Understanding the cost trends could enlighten those relishing their chicken wings or enjoying boneless, skinless chicken breast strips. Welcome to this journey of discovery, unraveling the secret behind the prices of your favorite chicken cuts. Get ready because it's more than just a poultry tale.
Historic Chicken Thigh Price Trends
As we embark on this historical journey, imagine the year 1997. A time when fresh and whole chicken costs only $1.90 per pound. Fast forward to our present day, 2023. Those chicken cuts – a boneless thigh or a value pack – now command a higher price. According to U.S. Bureau of Labor Statistics data, we're looking at a dramatic 93.20% increase, a difference of $1.77 in value.
The aroma of inflation hangs in the air, with an average rate of 2.57% per year for chicken. Yes, those skinless chicken breasts you enjoyed for dinner have been quietly eating away at your wallet. In comparison, the overall inflation experienced a slower pace, with a rate of 2.49%, subtly indicating the pricier story of our beloved poultry.
To frame this realistically, imagine your 1997 self shelling out $1.90 for a pound of chicken. Fast-forward to 2023, and you'd be parting with $3.67 for the same. Yes, the taste of chicken hasn't changed, but the price? That's another story.
This historic price trend varies across regions, as a nationwide survey measures. But regardless of where you savor your chicken wings, this inflation trend is as accurate as the crunch of your next bite.
So, is the increasing cost of chicken thighs simply due to inflation? Or are there more surprising factors at play? Let's explore further into this poultry tale.
Commodities Experts Weigh in on Chicken Thigh Prices
Regarding chicken thigh prices, commodities experts have much to cling about. Amid the sizzling grills and simmering pans, they dissect the market trends, much like a chef preparing a boneless, skinless thigh for the evening's special. The familiar hum of market activity tells a fascinating tale of supply and demand, a dance as intricate as the flavors in a well-cooked chicken dish.
Their insights reveal a world beyond the family pack at your local grocery. The journey of a chicken thigh, from farm to table, is laden with economic factors. These experts shed light on unexpected elements, like added hormones, contributing to various price fluctuations.
Across the United States, trends vary, much like regional recipes for wings and breasts. In this excellent poultry narrative, the price of every 1-pound value pack carries an untold story. A web of interconnected economic forces influences each price tag, from feed costs to weather patterns.
So, next time you savor the crispy skin of a chicken thigh, remember there's more to its journey than meets the eye. The tale of chicken thigh prices is a hearty serving of economics seasoned with a dash of market dynamics.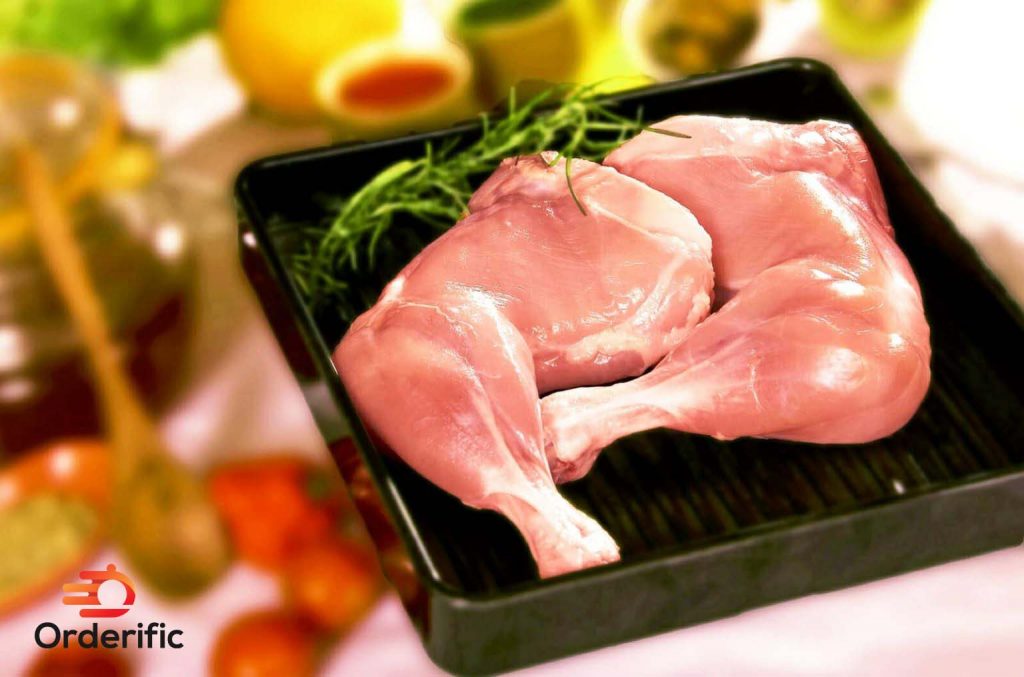 Chicken Thigh Supply Chain Considerations
A journey unfolds as we delve into chicken thigh supply chain considerations. Each skinless chicken thigh you savor originates from a meticulous process as detailed as a chef's recipe. Picture expansive poultry farms where chickens, free from added hormones, roam freely. In these environments, your family pack of chicken begins its journey.
Imagine the bustle of workers laboring diligently. Their task? Ensuring each chicken, whether destined to become a boneless thigh or a 1-pound value pack, meets stringent quality standards. The story continues with careful packaging. Next, the thighs are distributed across the United States, with each region receiving its share of these value-packed meats.
As these chicken thighs journey from farm to your table, multiple factors influence their prices. Unforeseen circumstances, such as adverse weather patterns, can disrupt supply, nudging prices upwards. Even the cost of chicken feed plays a role in determining the final price you pay.
So, the next time you enjoy a plate of skinless chicken thighs, spare a thought for this intricate chain of events. Each chicken thigh is a testament to a complex supply chain delicately balanced between quality, cost, and consumer demand. It's a narrative that adds even more richness to your meal.
Start Tracking Chicken Thigh Prices Today
Embarking on the journey of tracking chicken thigh prices elevates a simple kitchen task to a market adventure. Picture yourself diving deep into the meaty world of poultry economics, each chicken thigh representing an intriguing blend of supply and demand. As you monitor the price movement, the aroma of market trends wafts through your senses, subtly enhancing your culinary experiences.
Savor the feeling of being in tune with the heartbeat of the poultry market. Each meal, featuring a skinless chicken thigh or a family pack, becomes a delightful exploration of market dynamics. You'll enjoy your chicken wings or boneless skinless chicken breast strips even more, knowing the story behind their price tag.
It's fascinating how grilling a chicken thigh can immerse you in a tale of economics across the United States. Imagine how each bite resonates with the rhythm of market fluctuations, adding a dash of finance to your dinner.
So, let's start tracking chicken thigh prices today. Embrace the journey, relish the insights, and enjoy the savors of your meal. After all, it's not just about the chicken but also the tale behind each flavorful bite.
Conclusion
In shaping the narrative of Chicken Thigh Prices, we've taken you on a flavorful journey. We've sizzled through market dynamics, simmered in the details of supply chains, and served up insights on chicken thigh prices. We hope we have injected this culinary adventure with the same richness found in a well-cooked chicken dish. Yet, the story continues. For restaurant owners, understanding these trends is just the entrée. The main course? That's where Orderific comes in, helping to streamline operational tasks and enhance customer experience. With our valuable insights and Orderific's cutting-edge technology, you can navigate the poultry market and achieve success. Curious to learn more? Schedule a FREE DEMO with Orderific today.
FAQs
What factors contribute to the pricing of chicken thighs?
Factors like supply & demand, production costs, weather patterns, and market dynamics influence chicken thigh prices.
How do chicken thigh prices compare to other cuts of chicken?
Chicken thigh prices tend to be lower than other cuts like breast due to preference and demand variations.
Are there specific cooking methods that highlight the flavor of chicken thighs?
Absolutely! Braising, grilling, or slow-cooking can accentuate chicken thighs' rich, succulent flavors.
How do market trends impact the availability and pricing of chicken thighs?
Market trends can cause fluctuations in availability and pricing due to factors like seasonal demand, feed costs, and supply disruptions.