Welcome chicken wing lovers to a culinary journey of irresistible flavors! We've searched high and low to bring you a collection of chicken wing creations that will tantalize your taste buds and leave you craving more. From the classic buffalo to the exotic Korean BBQ, there's a flavor for every palate here.
Don't let the rising costs of chicken wings deter you from indulging in these tasty treats. With our curated list, you'll uncover a world of chicken wing delights that's worth every penny. So, strap in, and let's embark on a delicious adventure of exploring the most mouthwatering chicken wing flavors and styles.
Historic Chicken Wing Prices Trends
In recent months, consumers have witnessed a significant drop in retail prices for chicken wings, marking a substantial shift from the previous trend of soaring costs. This decline is especially timely, aligning with major national sporting events like the upcoming Super Bowl and college basketball championship tournaments ("March Madness"). The drastic reduction in prices can be attributed to increased production, resulting in higher volumes of chicken wings stored in cold storage. As a consequence, both wholesale and retail prices have plummeted. 
To illustrate, wholesale prices reached an all-time high of $3.25 per pound in late May 2021, but by December 2022, they had plummeted to a mere 89 cents per pound. Similarly, the national average retail feature price, which was estimated at $4.29 per pound at the start of the 2022 March Madness tournament, has dropped significantly to $2.62 per pound as of January 13, 2023. This change not only reflects a more favorable market for consumers but also presents a promising scenario for sports enthusiasts gearing up for game-day feasts.
Commodities Experts Weigh in on Chicken Wings Prices
Market experts attribute the drastic drop in chicken wing prices to a "perfect storm" of factors. In 2022, demand for chicken wings skyrocketed due to a host of major sports events and increased consumer interest in takeout and delivery options. At the same time, supply chain disruptions caused by labor shortages and transportation issues resulted in limited availability of these popular poultry products. As a result, prices soared to unprecedented heights.
Fortunately, the market has since stabilized, with production levels increasing and demand leveling off. Commodities experts predict that prices will remain relatively low throughout the year, making it a prime time to savor all your favorite chicken wing flavors without breaking the bank.
Chicken Wing Supply Chain Considerations
One important factor to consider is that they are not just a popular food for consumption – they are also a key ingredient in many processed foods. This means that the demand for chicken wings can impact other products, such as frozen or pre-cooked wings and buffalo sauce. Therefore, it's crucial for producers and retailers to carefully manage their inventory levels and ensure adequate supply to meet both retail and wholesale demands.
As chicken wing prices continue to stay low, restaurants are getting creative with their offerings, introducing new flavors and styles that go beyond the classic buffalo. From sweet and spicy honey garlic wings to savory Cajun dry rub wings, there's no limit to the delicious possibilities. Some establishments even offer unique dipping sauces and toppings, such as blue cheese crumbles or Sriracha aioli, to elevate the flavor profile of their wings.
Bone-in Wings vs. Boneless Wings
When it comes to the great wing debate, the choice between bone-in wings and boneless wings can be a point of contention for many enthusiasts. Bone-in wings, often known as 'traditional wings,' are loved for their crispy skin, juicy meat, and the primal joy of eating with one's hands. They are typically served with celery sticks and dipping sauces on the side, adding a layer of crunch and freshness to balance the richness of the wings.
Boneless wings, on the other hand, are essentially chicken breast pieces breaded and fried to mimic the taste and texture of traditional wings. These are perfect for those who prefer a less messy dining experience or those who enjoy a higher meat-to-bone ratio. Additionally, boneless wings absorb flavors more deeply and evenly, providing a consistent taste in every bite. Whether you choose bone-in or boneless, there's no denying that both varieties have their unique charm and appeal.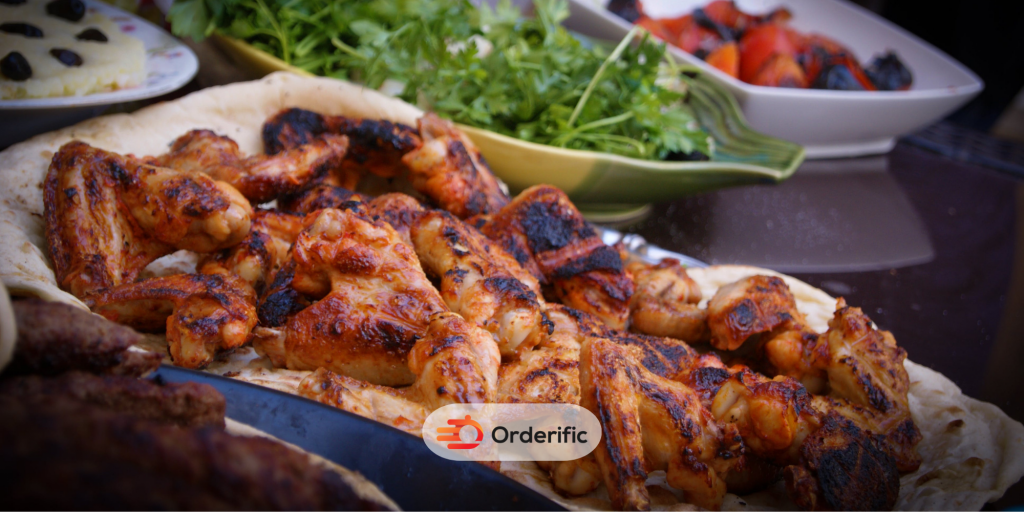 Start Tracking Chicken Wing Prices Today
Keeping a close eye on prices is not only a wise move for restaurant owners and food suppliers but also for consumers who love these mouthwatering treats. By staying informed about market trends and price changes, you can plan your purchases strategically and make the most out of your budget. There are numerous resources available online, including commodity price tracking websites and food industry reports, providing up-to-date information and forecasts about chicken wing prices.
Additionally, following your favorite restaurants and food establishments on social media platforms can also be beneficial. Many businesses use these platforms to announce promotions, special offers, and limited-time deals related to their offerings. This way, you can enjoy your favorite chicken wing flavors and styles without denting your wallet.
Conclusion
The current state prices presents a favorable scenario for consumers and businesses alike. With prices staying low and a wide variety of flavors and styles to choose from, it's the perfect time to indulge in some mouthwatering chicken wing creations. So, whether you prefer bone-in or boneless, classic buffalo or experimental flavors, there's no shortage of options to satisfy your cravings. Keep an eye on prices and take advantage of the market trends to elevate your dining experience and savor the flavor of irresistible chicken wings.
So, next time you're planning a game-day feast or craving some delicious wings with friends, remember that there's more to the world of chicken wings than just buffalo sauce – so go ahead and try something new! Happy wing-eating!
Click here for more flavorful and informative advice with Orderific. To start experiencing the great benefits Orderific can bring to your business, click here now. Try Orderific!
FAQs
What are some popular chicken wing flavors and styles?
Some popular flavors and styles include buffalo, BBQ, teriyaki, honey garlic, Cajun dry rub, and Korean BBQ.
How can chicken wings elevate a dining experience?
They can elevate a dining experience by providing a wide variety of flavors and styles to choose from, adding an element of fun and excitement to meals.
What are creative ways to prepare and serve chicken wings?
Some creative ways to prepare and serve chicken wings include experimenting with different flavors and styles, and trying unique dipping sauces and toppings.
How do different sauces and seasonings influence chicken wing taste?
Different sauces and seasonings can significantly influence the taste of chicken wings by adding layers of flavor, spice, sweetness, or tanginess.
Why is it important for producers and retailers to carefully manage their inventory levels?
Managing inventory levels is crucial for producers and retailers to ensure an adequate supply of chicken wings to meet both retail and wholesale demands.