Who can resist the allure of soft, chewy chocolate chip cookies fresh out of the oven? These classic treats have a way of bringing a smile to a face, turning an ordinary day into a special one. In this guide, we'll take you on a journey through the world of chocolate chip cookies, exploring their endless appeal and how you can create your delightful versions at home.
There's something magical about the process of transforming a simple mound of cookie dough into a delectable treat. As the buttery dough melts and spreads, and the chocolate chips turn gooey and irresistible, the anticipation builds. And the first bite? Pure bliss! So put on your apron, preheat your oven, and let's dive into the wonderful world of chocolate chip cookies!
What Makes These Chocolate Chip Cookies The Best?
The key to making the best soft chocolate chip cookies is the secret ingredient – a touch of cornstarch! Cornstarch in cookie dough results in a more tender and soft cookie. It inhibits protein formation, giving the cookies a melt-in-your-mouth, super-soft texture. So, if you want cookies that are soft and chewy in the middle with slightly crisp edges, don't forget to add a spoonful of cornstarch to your cookie dough!
Achieving the perfect balance between the chocolate chips and the cookie dough is crucial. Too few chocolate chips and your cookie may lack that rich, chocolatey flavor. Too many, and the cookie might fall apart. A good rule of thumb is to use about 1.5 cups of chocolate chips for every 2 cups of flour. Feel free to adjust this based on your personal preference – after all, the beauty of baking is that you can make it your own!
When it comes to making cookies, how you mix your ingredients can make or break your results. Overmixing can introduce too much air into the dough, leading to cookies that are too puffy or overly spread out. On the other hand, undermixing can result in unevenly distributed ingredients, yielding cookies with an inconsistent texture. Aim for just the right blend – mix your ingredients until they are combined, ensuring a uniform, delicious cookie every time.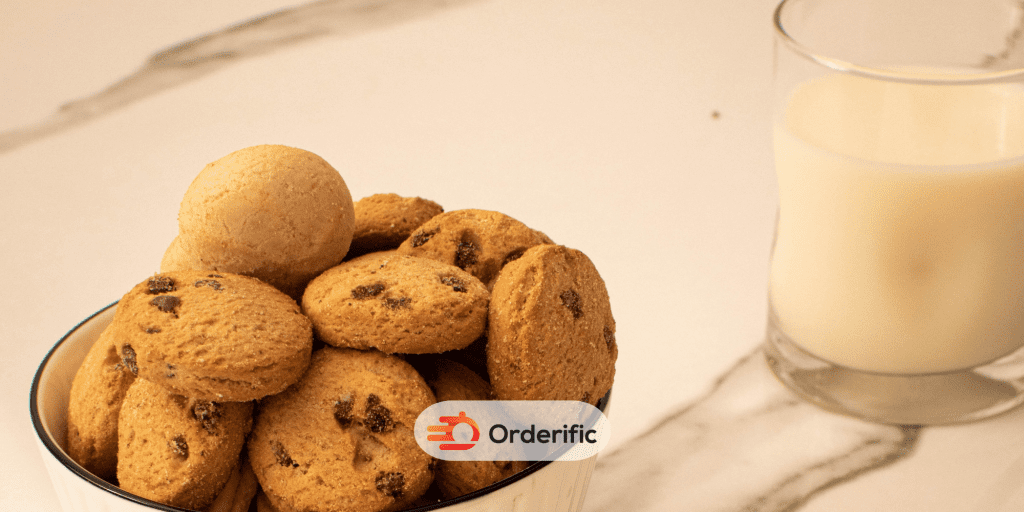 How To Make The Best Soft Chocolate Chip Cookies
Now that you know a few secrets for making the best soft chocolate chip cookies, it's time to get baking! Here's what you'll need to make these delicious treats:
2 ½ cups all-purpose flour
1 teaspoon cornstarch
1 teaspoon baking soda
1 teaspoon salt
¾ cup unsalted butter softened
¾ cup granulated sugar
¾ cup packed brown sugar
2 large eggs, room temperature
1 teaspoon vanilla extract
1.5 cups semi-sweet chocolate chips
Begin by preheating your oven to 375°F and lining a baking sheet with parchment paper. In a medium bowl, whisk together the flour, cornstarch, baking soda, and salt. Set aside.
In a large bowl or stand mixer, beat the softened butter until creamy. Gradually add in both sugars while continuing to beat until smooth. Beat in the eggs one at a time, followed by the vanilla extract. With the mixer on low speed, slowly add in the dry ingredients. Stir in the chocolate chips.
Using a cookie scoop or spoon, drop rounded tablespoons of dough onto the prepared baking sheet. Bake for 10-12 minutes until the edges are golden brown and the centers are soft. Let cool for a few minutes before transferring to a wire rack to cool completely. Enjoy your homemade soft chocolate chip cookies!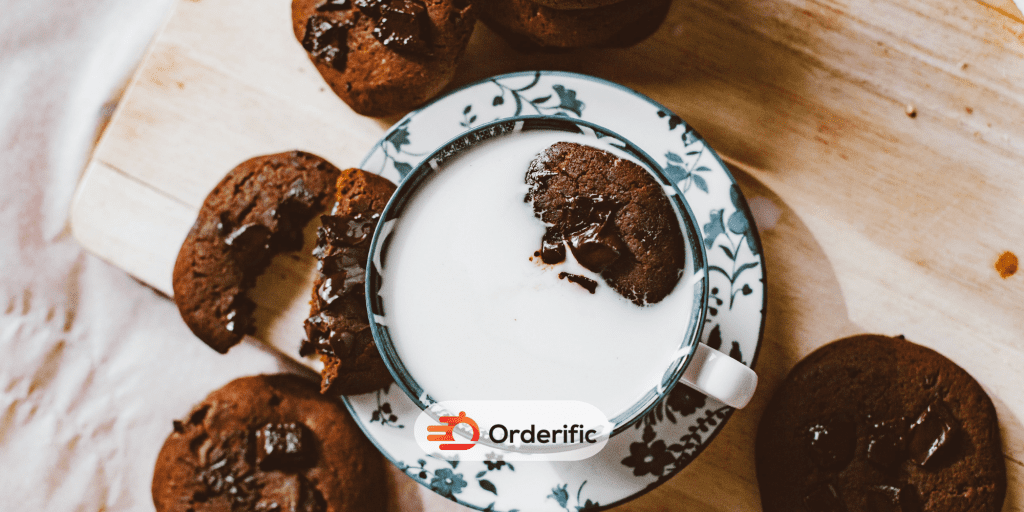 Favorite Things To Make The Best Chocolate Chip Cookies
Chocolate chip cookies are already delightful on their own, but you can take them to the next level by adding a few special ingredients. Try stirring in some chopped nuts or dried fruit for added texture and flavor. Or, go wild with fun toppings like sprinkles or mini marshmallows. You could even make a batch of chocolate chunk cookie dough, using large chunks of dark or white chocolate instead of the usual chips.
No matter what kind of cookie you make, there are sure to be plenty of happy smiles when you serve up your treats. So let your imagination run wild, and enjoy creating delicious cookies that are as unique as they are delicious!
Chocolate Chip Cookie Recipe Troubleshooting
The most common problems when it comes to making chocolate chip cookies are overly dry dough, burnt edges, or a cookie that's too hard. To prevent these issues, be sure to measure your ingredients accurately and follow mixing instructions carefully. Make sure you don't overmix the batter – if you do, the proteins in the flour will activate and can cause cookies to spread too much.
If your cookies are always dry, it could be because you're using ingredients that are past their expiration date. To ensure the most flavorful and delightful cookies, use fresh ingredients whenever possible.
Finally, keep in mind that oven temperatures can vary. If your cookie edges are burning before the centers are done baking, try turning down your oven temperature by 25 degrees for the next batch. With these tips, you'll be able to perfect your chocolate chip cookie recipe in no time!
The Best Soft Chocolate Chip Cookies
While chocolate chip cookies are a delectable treat on their own, pairing them with the right beverage can take the experience to a whole new level. Consider the timeless classic: cookies and milk. The creaminess of milk perfectly complements the rich, sweet notes of the cookies, bringing out their flavors beautifully. For a twist, try pairing your cookies with almond or coconut milk.
But milk isn't the only perfect partner for these cookies. For the adults, pairing chocolate chip cookies with wine can be a decadent indulgence. A sweet dessert wine like a late-harvest Riesling can balance the sweetness of these cookies, while a rich port can stand up to the intense chocolate flavor. Alternatively, a cup of coffee or a mug of hot cocoa can also provide a warm, comforting pairing, especially on colder days. Experiment with different combinations to find your favorite pairing!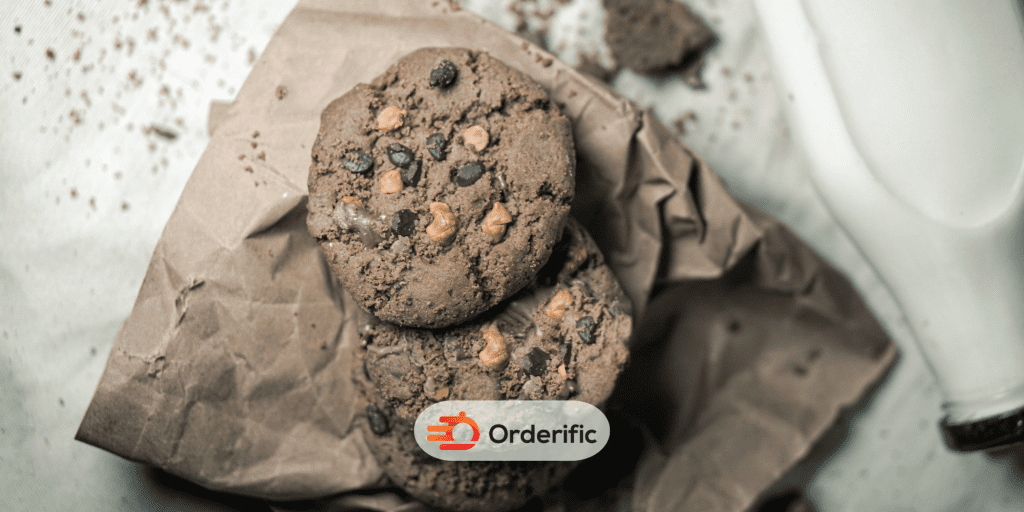 Conclusion
The appeal of chocolate chip cookies lies not only in their irresistible taste but also in the joy of baking them. From preparing the dough to watching the cookies bake to perfection in the oven, every step is a delightful journey. The best part? These cookies are easily customizable and open to a range of creative interpretations. So, whether you're adding your favorite nuts, experimenting with different types of chocolate, or even recreating a cherished family recipe, you're contributing to the rich tapestry of chocolate chip cookie variations.
Indeed, the humble chocolate chip cookie, with its gooey chocolate and buttery dough, is more than just a sweet treat. It's a symbol of comfort, a memory of childhood, and a canvas for culinary creativity. Next time you find yourself craving something sweet, remember that the best soft chocolate chip cookies are not purchased from a store, but baked in the warmth of your kitchen. Happy baking, and enjoy your delicious creations!
Click here for more delightful and mouth-watering recommendations with Orderific. To start experiencing the huge number of benefits Orderific can bring to your business, click here now. Try Orderific today!
FAQs
What are some tips for making perfectly chewy chocolate chip cookies?
To make it perfect, ensure you're using brown sugar, don't overmix your dough, chill your dough before baking, and under-bake your cookies slightly.
Can you provide a recipe for vegan chocolate chip cookies?
We can certainly provide a recipe for vegan chocolate chip cookies – keep an eye out for our upcoming post featuring our favorite vegan treats!
Are there any creative variations of chocolate chip cookies, such as adding nuts or other ingredients?
Yes, of course! There are lots of creative variations that can be made with chocolate chip cookies.
How can one achieve a balance between soft and crispy texture in chocolate chip cookies?
To achieve a balance between soft and crispy texture in chocolate chip cookies, you should use more brown sugar than granulated white sugar.
What kind of chocolate is best for chocolate chip cookies?
Quality chocolate can make a significant difference in your cookies.