Could you imagine what a negative score on a clean restaurant inspection will do to your restaurants sales? A single inspection failure will send customers running from your restaurant. Gossip about the filth will spread making people think twice before dining or ordering takeout.
Statistics from, "The Business Side of Restaurants" states that a failed health inspection can lead to an average of 1 million dollars in missed annual sales. In a worst case scenario it could lead to a restaurant going out of business. I've seen it before. In light of COVID, restaurant cleanliness has become even more important.
In this Article we will focus on how to have a clean restaurant and maintain positive reviews.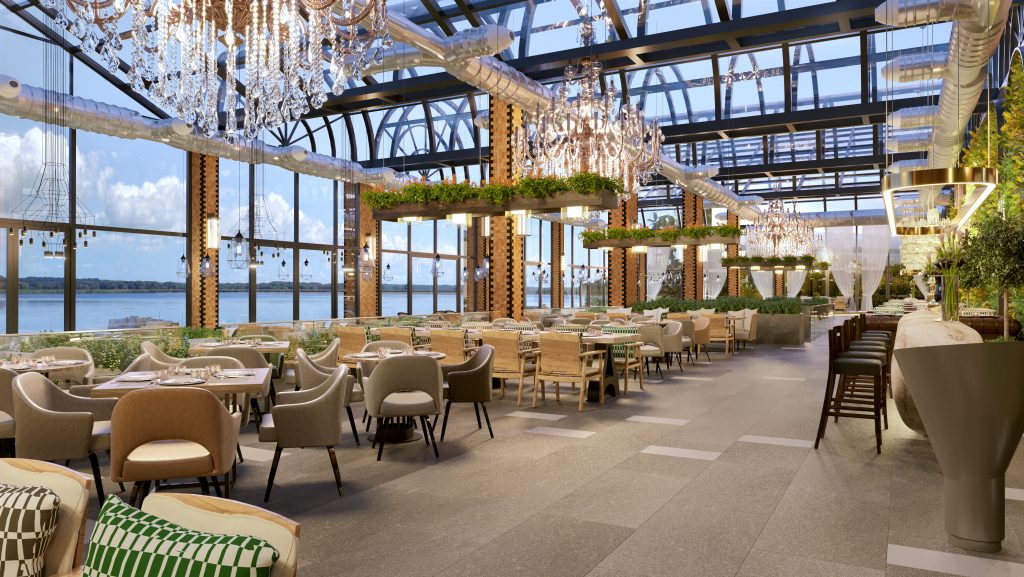 What Does Bad Restaurant Hygiene Look Like?
A failed health inspection due to poor restaurant hygiene can be caused by more than the stereotypical reasons people normally think of. Issues like inappropriate temperatures, expired ingredients are more common causes of failed health inspections than rats in the kitchen or roaches on the floor.
What Does The Health Inspector Look For?
The health inspector's main priority is to reduce the risk of food borne illnesses occurring in restaurants. Common causes of food borne illnesses that health inspectors will FAIL a restaurant for include:
Improper hand washing and touching ready to eat foods with bare hands
Improper storage of food (inadequate refrigeration temperature or hot holding temperature)
Improper washing of hands and fingernails
Improperly cooling foods
Cross contamination (e.g., from uncooked meat to salad fixings)
Improperly cleaned and sanitized eating and cooking utensils, work areas, and equipment
Contamination of food, utensils, and equipment from flies, roaches, and other pests
Food must be kept at safe temperatures. Food stored above 40 degrees Fahrenheit and below 140 degrees Fahrenheit is considered to be in the danger zone.
Good Intensions with Poor Management Often Lead to a not clean Restaurant
Even the cleanest restaurant owners can slip into murky waters unknowingly. The best way to avoid pitfalls in cleanliness is through good management.
Improper management is the number one cause of unhygienic restaurant conditions. Proper management must be conducted by the executive chef who initiates best practices including daily inspection checklists used to conduct line checks at each shift change.
The executive chef must always walk the kitchen, tasting, watching, checking the products in the cooler and ensuring that the staff handle food products properly. A.K.A. keep food out of the temperature danger zone!
Hygiene In the Dining Room Is Also Important
The culprit of most unsanitary situations in restaurants is the kitchen. However, the dining room can also be the cause. Customers have varying degrees of hygienic standards. Unfortunately, whether they wash their hands or not, staff need to interact with them and monitor the food messes they create while dining.
Use QR Code Menus To Eliminate Front of House Unsanitary Conditions
Passing menus back and forth is one of the biggest causes of food borne illnesses in the dining room.
Unless you have extra staff on hand to sanitize menus constantly the best way to avoid passing around germ filled menus is to eliminate them by using scan-able QR code digital menus.
QR codes that customers can scan for menu access eliminates the need for potentially dangerous handovers.
While your restaurant may not fail a health inspection from illnesses caused by passing menus around it will still prevent bad press. If people get sick at your restaurant they will likely blame the food and claim that the illnesses were food borne. Word spreads like wild fire so it's best to avoid letting people get sick in your establishment.
Along with QR codes that customers can use to scan for the menu you can further protect guests and staff by placing tables six feet apart. Other practices like putting up plexiglass barriers in between booths and using single use coasters and table cloths can also help.
Get Your Complimentary Easy To Scan Menu Placed On The Table In Minutes
Orderific is a QR code based scan for menu technology that customers can use to open a menu using the camera on their smart phone. Orderific also allows customers to pay their own bill while sitting at the table. These two measures will make your restaurant a cleaner and safer space for customers and staff alike.
If you would like a free Digital Restaurant Menu and corresponding QR Code book a demo with the team at Orderific today. We have a team of multilingual specialists available 24/7. We'll provide you with a demo of our software and a free QR code menu that you can use for the lifetime of your restaurant.
For More Resources for Restaurant Owners Check Out These Articles
FAQs
How do you use a QR code on a restaurant menu?
To use a QR code on a restaurant menu, simply scan it with a smartphone or tablet camera, and the digital menu will appear on the screen for easy access.
How do I create a QR menu for a restaurant?
Create a QR menu for a restaurant by using a QR code generator, linking it to a web page or PDF menu, and then printing or displaying the QR code in the dining area.
What is the QR code solution for restaurants?
The QR code solution for restaurants involves using QR codes to provide contactless access to menus, reducing physical contact and enhancing safety during the COVID-19 pandemic.
Are QR codes good for restaurants?
Yes, QR codes are beneficial for restaurants as they offer contactless menu access, streamline ordering processes, and enhance safety for both customers and staff.