Introduction
Welcome to the world of cocktail menu design, a realm where creativity meets mixology to present guests with an immersive drinking experience. As the keystone of any cocktail party or restaurant, the cocktail menu is more than just a list of beverages—it's a narrative that speaks volumes about your establishment's personality and knack for innovation. Throughout this guide, we'll help you whip up your enticing cocktail menu that's sure to captivate your customers.
Whether you're working with Adobe Photoshop or seeking a free template online, we've got you covered. With our social media tips, you'll have your meticulously designed cocktail menu reaching far beyond the restaurant doors. And what's a cocktail menu without the cocktails? We'll share some top-notch cocktail recipes, discuss the importance of ingredient selection, and even sprinkle in some unexpected offerings—like cookies paired with an Old Fashioned. Here's to designing a cocktail menu that's not just a list but a piece of liquid art.
How To Create A Cocktail Menu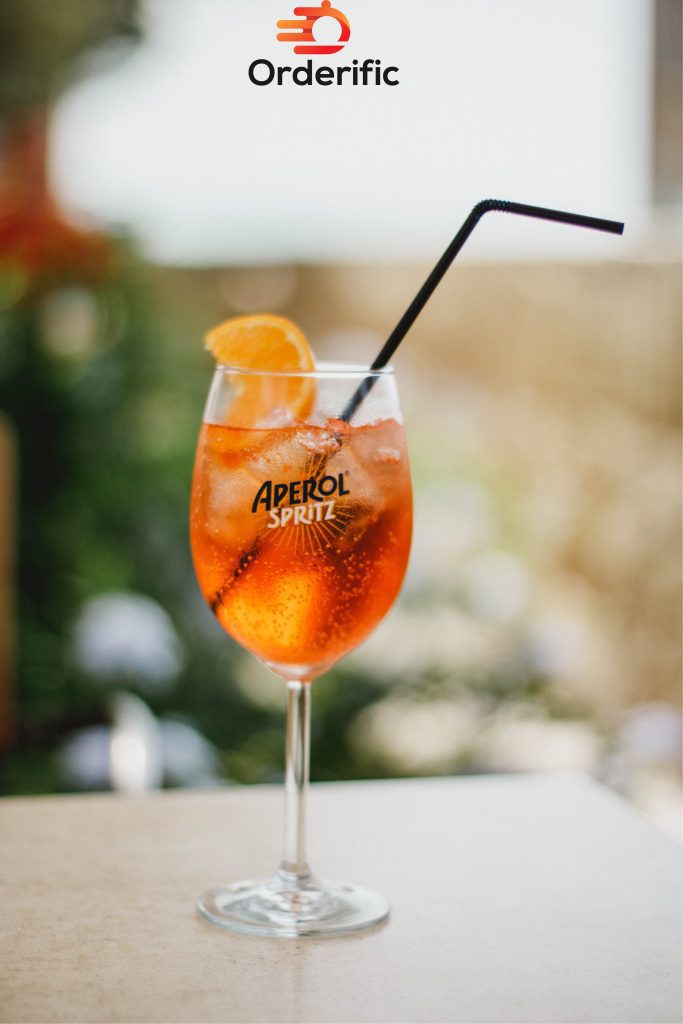 Understanding Your Audience
Before diving into the design process, it's crucial to understand your audience. Are you creating a cocktail menu for a hip, trendy bar in a bustling urban area or a relaxed beachside locale where tourists flock to unwind? These details will guide your decisions on everything from the color scheme to the font and, most importantly, the cocktails.
Choosing Your Cocktails
The heart of your cocktail menu lies in the selection of drinks. As you curate your list, prioritize a balanced mix of classic cocktails and innovative concoctions exclusive to your establishment. Remember, your cocktail menu should express your unique identity, so don't shy away from incorporating local ingredients or putting a creative twist on timeless favorites.
Designing Your Menu
When it comes to MENU DESIGN, less is often more. Overcrowding your menu with too many options can overwhelm customers, so aim for a curated selection that showcases your best cocktails. Consider using visually appealing images of your drinks, complemented by concise, engaging descriptions. Remember, a well-designed cocktail menu is a powerful tool that can entice customers to try new beverages and keep them returning for more.
Updating Your Menu Regularly
In the dynamic world of cocktails, trends come and go. Keeping your cocktail menu fresh and updated is crucial in maintaining customer interest. Regularly introduce new drinks, retire ones that aren't performing well, and remember to highlight seasonal offerings. This keeps your menu exciting and gives your patrons a reason to return.
The Power Of Good Restaurant Menu Design
A thoughtful, well-executed restaurant menu design can boost your business's reputation and sales. Most diners underestimate the power of a good menu while it's a silent salesperson. A great menu design doesn't just provide the names of the dishes and drinks available—it creates an emotional connection with the audience, guiding their choices subtly and enhancing their overall experience.
When crafting your cocktail menu, consider its layout and flow. Group similar drinks together and use clear, legible fonts that align with your brand's personality. Using color in your MENU DESIGN can also evoke certain emotions, influencing your customers' drink choices. For instance, warm colors like red and yellow stimulate appetite, while cool colors like blue and green can evoke feelings of refreshment.
Photographs can be a powerful addition to your menu as they visually represent your offerings. However, ensure they are professionally taken and accurately describe your cocktails. Misleading images can result in disappointed customers.
Lastly, remember that your menu is an extension of your brand. It should reflect your restaurant's ethos, style, and the type of experience you want to offer. Whether your establishment has a modern, minimalist aesthetic or a vintage, rustic charm, ensure your cocktail menu echoes this theme. This alignment creates a cohesive brand image and resonates with your target audience, ultimately enhancing their experience and loyalty.
How To Make A Cocktail Menu
Write Out All Menu Items
While listing the ingredients of your cocktails is vital, it's the accompanying descriptions that can truly entice your customers. Describe each cocktail in a way that captures its essence, hinting at the taste experience it offers. Use adjectives that ignite the senses – words that portray the texture, flavor, and aroma of the drink. For instance, a 'Smoky Whiskey Sour' with 'rich caramel undertones' and a 'crisp, citrusy finish' sounds far more appealing than a simple list of ingredients. Remember, the aim is not just to inform, but to tantalize and transport your reader with every word. This is an art, and mastering it can be the difference between a good cocktail menu and a great one.
Categorize Menu Items
A well-structured cocktail menu is a joy to peruse. Make it easy for your guests to navigate by grouping similar cocktails together. You might categorize your offerings by the base spirit, flavor profile, or even by the mood they evoke, like "Refreshing Summer Coolers" or "Cozy Winter Warmers." Within each category, list your cocktails in a logical order, perhaps starting with the lightest and most refreshing options, and graduating to the stronger, more complex creations. The key is to create a flow that guides your customers on a seamless journey through your cocktail range, making the selection process enjoyable and intuitive.
Pricing Your Cocktail Menu
Determining the right price for your cocktails is a balancing act. On one hand, you want to ensure that your prices are fair and accessible to your customers. On the other hand, you need to cover your costs and make a profit. Start by understanding your ingredient costs – everything from the spirits, mixers, and garnishes, to the glassware and even the ice. Don't forget to factor in overhead costs like labor, rent, and utilities. Once you've calculated the cost of making each cocktail, aim to set your selling price at approximately three to four times this amount. This is a standard markup in the hospitality industry and should ensure a healthy profit margin. At the same time, keep an eye on what comparable establishments are charging for similar cocktails and strive to stay competitive. Ultimately, pricing should be strategic, reflecting the value of your offering and aligning with your customers' expectations.
Create Menu Description
Creating captivating menu descriptions is an art. The aim is to have a balance between informing your customers about the cocktail's composition and intriguing them with a sensory description. For instance, instead of simply listing the ingredients of a 'Smoky Whiskey Sour', describe it as a blend with 'rich caramel undertones' and a 'crisp, citrusy finish'. This will give your customers an idea of what to expect in terms of taste and experience, making the cocktail more appealing. Being able to masterfully play with words can turn a good cocktail menu into a great one.
Restaurant Menu Templates
When it comes to restaurant menu templates, there are various options to consider. From classic and elegant designs to modern and minimalist layouts, the choice depends on your brand's identity and ambiance. A well-designed menu template can enhance the dining experience, providing a visual representation of the culinary delights your restaurant offers.
Decide On A Menu Color Scheme
Deciding on a color scheme for your cocktail menu is a key aspect of the design process. The colors you choose should align with your brand's identity and evoke the right mood among your customers. For instance, a vibrant, tropical-themed bar might opt for bright, bold hues, while a sophisticated, high-end establishment might lean towards sleek and subtle shades. Also, consider the psychological effects of colors – warm tones like red and yellow can stimulate appetite and draw attention, while cool tones like blue and green can evoke feelings of calm and refreshment. Ultimately, your color scheme should enhance the visual appeal of your menu, making it inviting and engaging for your customers.
Design Your Restaurant Menu
After deciding on a color scheme that fits your brand's identity, it's time to design your restaurant menu. Utilize a design program, or choose from a variety of online templates to create a visually appealing layout. Be sure to prioritize readability, choosing fonts and sizes that are easy to read. Additionally, consider the placement of your items. Higher priced items or specials can be placed in 'hot spots' where the eye naturally falls first. If you're feeling adventurous, you could even include illustrations or images of your cocktails. Remember, your menu is a reflection of your brand, so take the time to ensure it accurately represents your establishment.
Cocktail Menu Photos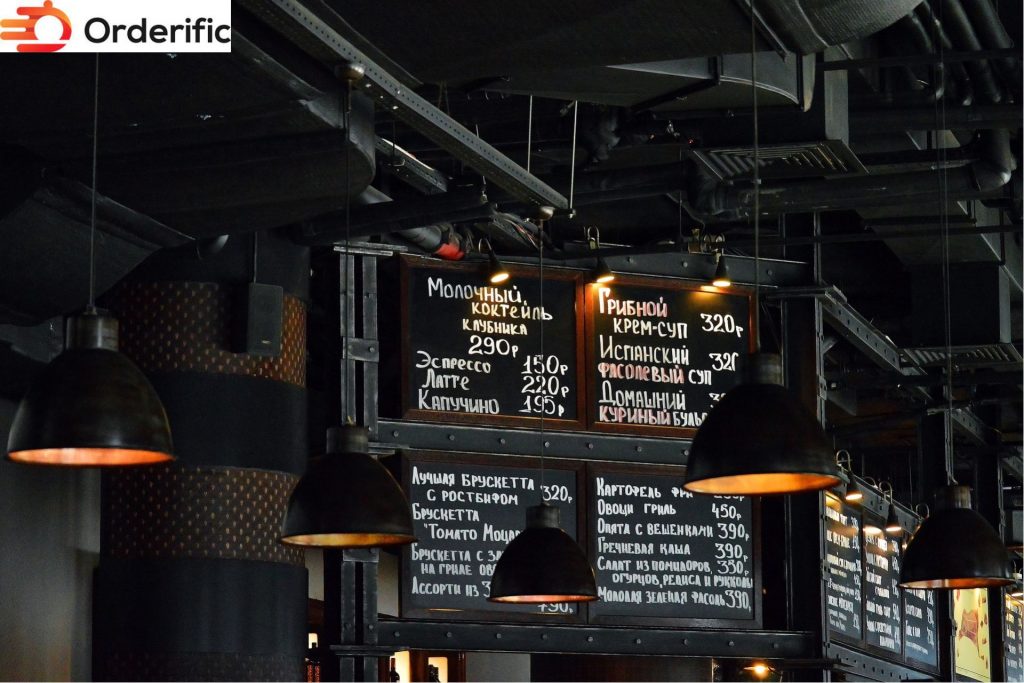 First impressions are often visual, and in the world of cocktail menus, compelling images can serve as persuasive introductions to your offerings. High-quality, appealing photos can ignite customers' curiosity, allure their senses and prompt them to try something new. Remember, your photos should reflect the actual appearance of the cocktails to ensure customer expectations are met. Consider hiring a professional photographer or investing in a good camera to capture your liquid art in its full glory. You may also want to think about the styling and presentation of each cocktail, as well as the lighting and background of the images. With every shot, aim to convey not just the look, but also the mood and experience that each cocktail delivers. After all, a picture is worth a thousand words and in this case, potentially a thousand sips.
Choose Menu Fonts, Spacing, And Composition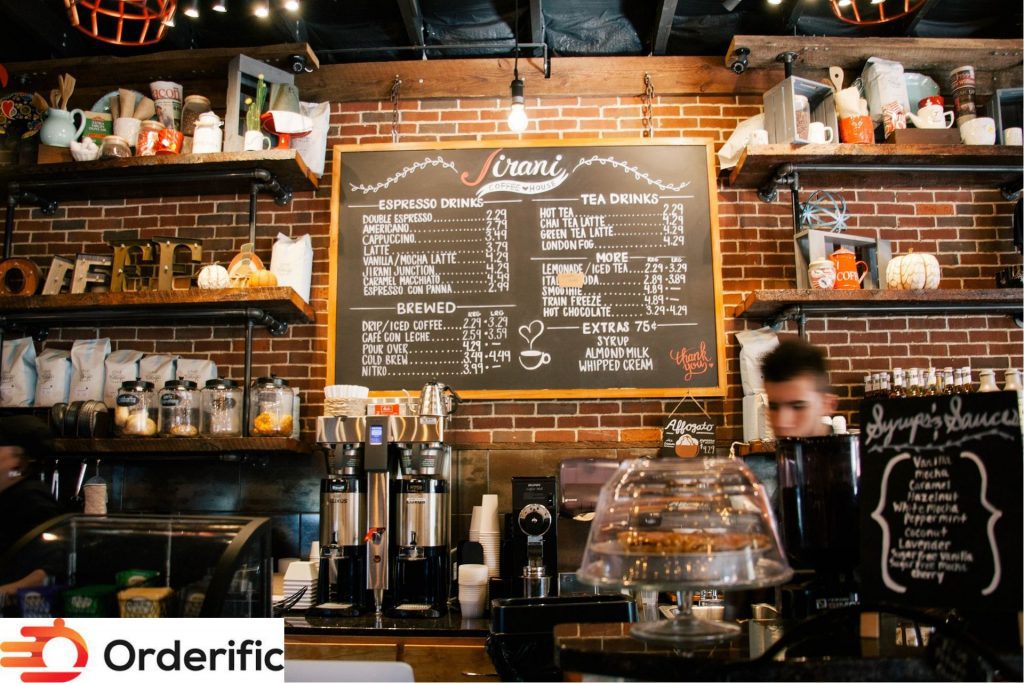 Selecting the right fonts, spacing, and composition is integral to the aesthetics of your cocktail menu. Opt for fonts that reflect your brand's style and are easy to read. For instance, a modern, urban bar may choose sleek, bold fonts, while a quaint countryside pub might prefer more whimsical, handwritten styles. Spacing is crucial for readability and flow; ensure there's enough space between lines and sections, and group related items together for easy navigation. Strive for a balanced composition by aligning text and images harmoniously. Remember, your menu should not only inform but also engage and entice. A visually pleasing, well-structured menu can elevate the customer's experience and reflect the quality of your concoctions. Here's to designing an enchanting menu that mirrors the magic of your mixology.
Select The Final Menu Layout
Finalizing the layout of your cocktail menu marks the culmination of your design process. This is where all the individual elements come together to form a cohesive whole. Keep in mind the principles of balance and harmony. Ensure that your selected fonts, colors, and images complement each other and align with your overall brand identity. Consider the flow of your menu – the order in which the cocktails are presented should feel logical and intuitive, guiding the reader effortlessly from one section to another. Don't forget to leave ample margins for a clean, uncluttered look, and use high-quality paper for a professional finish. Ultimately, your menu layout should provide a seamless visual and textual journey, piquing curiosity and enticing your customers to explore your cocktail offerings. To put it simply, your final menu layout should be a persuasive invitation to an unforgettable tasting experience.
Proofread And Print Your Menu
Once you've meticulously designed your cocktail menu, it's time for a final, thorough proofreading. This step is crucial in eliminating any errors, ensuring clear, concise descriptions, and maintaining a professional image. Triple-check the spelling of all words, especially cocktail names and ingredients. Ensure the pricing is correct and consistent across your menu. Check for clarity in your descriptions and consider asking someone unfamiliar with your menu to read it — fresh eyes can often catch things you may have missed. Once you're confident in the accuracy and quality of your content, it's time to print. Choose high-quality paper that's durable and fits your establishment's aesthetic. Remember, your menu is a tangible representation of your brand, so make the first impression count.
Conclusion
Crafting an appealing cocktail menu is an art. It's a blend of creativity, strategy, and meticulous attention to details — all designed to tantalize the senses, pique curiosity, and ultimately, enhance the customer's experience. From thoughtful categorization of offerings and enticing descriptions to the strategic use of color and font, every element plays a part in creating an enchanting menu that mirrors the magic of your mixology. But remember, while a well-crafted menu can elevate the customer's experience, it's the quality of your cocktails that will keep them coming back for more.
Curious to know how technology can aid in your restaurant management and menu design? Visit Orderific to explore our advanced solutions tailored for the hospitality industry. With our intuitive platform, crafting and managing your menu becomes a breeze. Book a demo today, and let us help you stir up success with your cocktail menu design.
FAQs
What elements make a captivating cocktail menu design?
A captivating cocktail menu design combines appealing visuals, enticing descriptions, strategic pricing, and a layout that reflects your brand.
How can a well-designed cocktail menu enhance the overall experience?
A well-designed cocktail menu can set the mood, guide choices, and enhance anticipation for the drink, thereby enriching the overall customer experience.
What trends are emerging in cocktail menu design?
Emerging trends include interactive digital menus, sustainability-focused cocktails, and storytelling through design.
How does the visual presentation of cocktails impact customer choices?
The visual presentation can significantly influence customer choices by making cocktails more appealing and enticing.