Introduction
Welcome to a world where the homely comfort of banana bread meets coffee's bold, robust flavors. Imagine the intense aroma of fresh coffee intermingling with the sweet scent of ripe bananas as you pull a loaf of our Coffee Banana Bread from the oven. This isn't your ordinary banana bread – it's a harmonious blend of two beloved classics, resulting in a coffee cake that's simply irresistible. The secret to its delightful richness? A perfect balance of mashed bananas, butter, and flour, heightened with a dash of instant coffee.
Imagine the crunch of chocolate chips, the warmth of cinnamon, and the subtle sweetness of brown sugar in every bite. With a hint of sour cream for moistness and a sprinkle of espresso powder for an extra punch, this banana bread coffee cake is a feast for the senses. Whether you're a seasoned baker or a novice, we promise this recipe will soon become a staple in your kitchen. So grab your ripe bananas, dust off your flour, and dive into the delicious world of Coffee Banana Bread.
Ingredients
1 3/4 cups of all-purpose flour
1 1/2 teaspoons of baking powder
1/2 teaspoon of baking soda
1/4 teaspoon of salt
1 tablespoon of instant coffee granules
1/2 cup of unsalted butter, at room temperature
1 cup of granulated sugar
2 large eggs
1 cup of mashed ripe bananas (about 2-3 bananas)
1/2 cup of sour cream
1 teaspoon of vanilla extract
1/2 cup of chocolate chips
2 teaspoons of ground cinnamon
1 tablespoon of espresso powder (optional, for topping)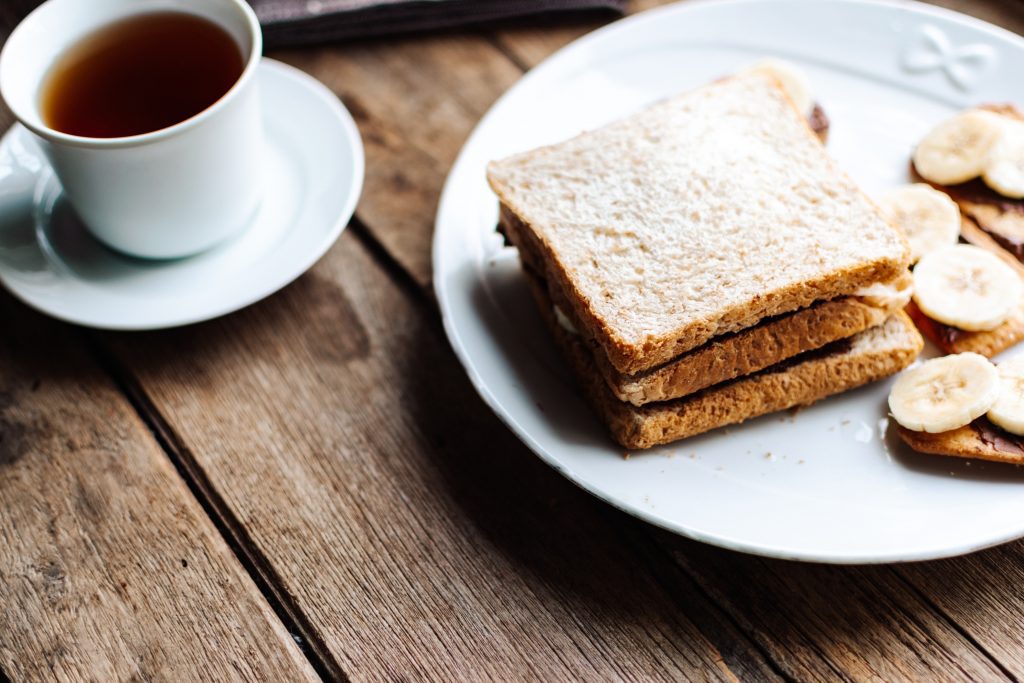 Method
Start by preheating your oven to 350°F (175°C) and greasing a 9×5 inch loaf pan.
In a medium bowl, whisk together the flour, baking powder, baking soda, salt, and instant coffee granules. Set aside.
Take a large bowl and beat the butter until it's creamy. Gradually add the sugar, continuing to beat until the mixture becomes light and fluffy.
Beat in the eggs, one at a time, ensuring each is well incorporated before adding the next.
Stir in the mashed bananas, sour cream, and vanilla extract, blending until the mixture is smooth.
Gradually add the dry ingredients to the banana mixture, stirring until just combined.
Fold in the chocolate chips and ground cinnamon.
Pour the batter into the prepared loaf pan, spreading it evenly with a spatula.
Sprinkle the top with a dusting of espresso powder, if desired.
Bake for 60-70 minutes, or until a toothpick inserted into the center of the bread comes out clean.
Allow the bread to cool in the pan for 10 minutes, then transfer it to a wire rack to cool completely.
Slice, serve, and enjoy your homemade Coffee Banana Bread.
Love This? Try these…
American Fluffy Pancakes
The perfect weekend starts with a stack of American Fluffy Pancakes. Golden, light, and irresistibly fluffy, these pancakes are the quintessential heartwarming breakfast. Made with simple ingredients like flour, butter, and eggs, they're brought to life with a touch of vanilla extract and a sprinkle of sugar. Stack them high and drizzle generously with maple syrup for a breakfast feast that's worth waking up for.
Blueberry & Banana Breakfast Smoothie
Kickstart your day with the refreshing blend of a Blueberry & Banana Breakfast Smoothie. The sweet taste of ripe bananas meets the tangy goodness of fresh blueberries, all swirled together in a creamy, dreamy smoothie. Just a splash of almond milk, a dollop of Greek yogurt, and a drizzle of honey create a wholesome, energizing breakfast drink that's simply bursting with flavor and nutrition. It's the perfect, quick, and easy breakfast option for your busy mornings!
Nutty Granola
Unleash a symphony of crunch and flavor with our Nutty Granola recipe. A delightful mix of oats, almonds, and walnuts, toasted to perfection with a hint of honey, it adds a delectable crunch to your breakfast routine. Enjoy it with a splash of milk, sprinkle it over yogurt, or munch it straight from the jar – the choice is yours!
Baked Banana & Blueberry Oatmeal
Indulge in the comforting warmth of Baked Banana & Blueberry Oatmeal, a hearty and nutritious start to your day. The natural sweetness of ripe bananas pairs beautifully with the tart burst of fresh blueberries, while the oats provide a satisfying, fibrous crunch. Baked to golden perfection and lightly sweetened with a drizzle of honey, this dish offers a delightful blend of textures and flavors. It's not just breakfast—it's a wholesome experience!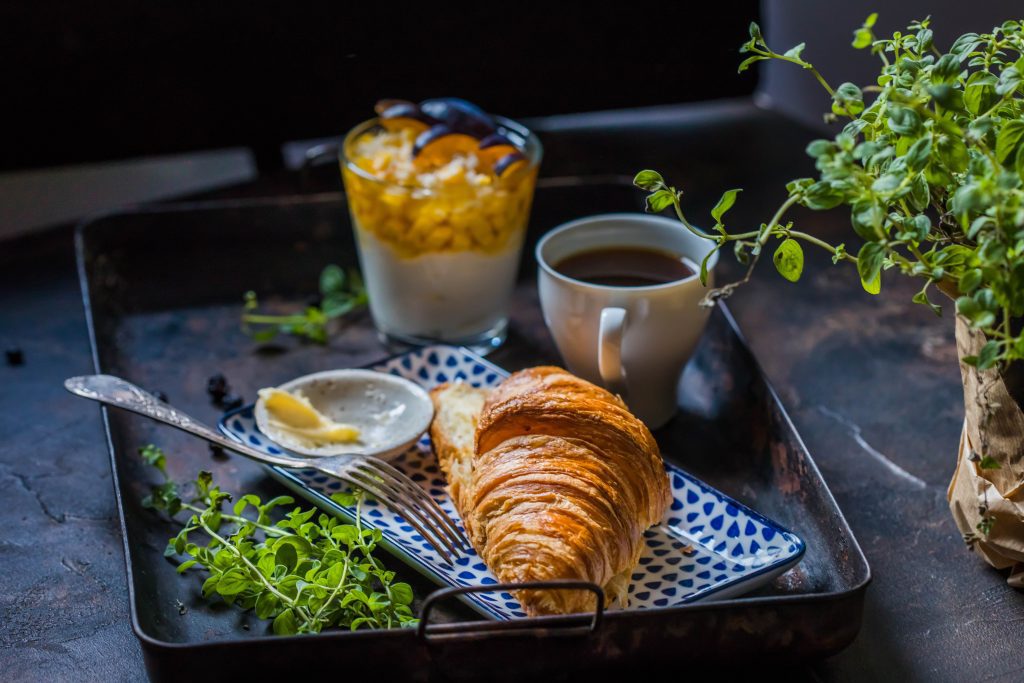 Conclusion
Well, there you have it – the perfect Coffee Banana Bread recipe that satiates the palate with its divine blend of flavors. From the first whiff of its intoxicating aroma to the last crumb on the plate, this bread promises a whirlwind of sensory delights. And let's not forget our other delectable recipes that are sure to make your breakfast a feast every day. So, what are you waiting for? Put on your baker's hat and transform your kitchen with these enticing aromas and flavors.
To make your life even easier, we would like to introduce you to Orderific. This intuitive platform allows you to schedule demos for any recipe you'd like to see come to life right before your eyes. Whether you're a seasoned cook or a newcomer to the kitchen, Orderific's interactive demos are sure to enhance your culinary journey. Click here to schedule a demo today and bring your favorite dishes into your kitchen with confidence and finesse. Happy baking!
FAQs
What role does coffee play in enhancing the flavor of banana bread?
Coffee adds a rich, deep flavor and enhances the natural sweetness of the bananas.
How does coffee banana bread combine sweetness and coffee bitterness?
It balances them perfectly, creating a complex, layered flavor profile.
What variations or add-ins can be used to customize coffee banana bread?
You can add nuts, dried fruits, or switch up the spices.
How does coffee banana bread differ from classic banana bread in taste?
Coffee banana bread offers a deeper, more robust flavor compared to the classic version.