When you think of enjoying a delicious coffee cocktail, coffee may not be the first thought that comes to mind. But what if there was an elegant drink made with espresso and your favorite liqueur? Introducing the classic Coffee Cocktail! It's a beautiful mix of inspiration, artistry, and creativity, bestowing all the pride of a crafty bartender combined with the familiarity we get from drinking coffee every day. A sip will bring out bold flavors while still offering everything you love about good old-fashioned caffeine. Whether it's for after dinner or to give yourself something special before bedtime, this enchanting beverage is sure to tantalize taste buds as well as make any occasion extra special. So brew up some fun and learn why coffee cocktails are gaining popularity among master mixologists everywhere!
Cold Coffee Cocktails
Indulge in the epitome of luxury as you savor the sensation of an iced coffee cocktail caressing your senses. Whether it's the sun-kissed ambiance of a summer patio or the cozy embrace of a winter fireside, an icy elixir is tailored to every mood and climate. From the timeless allure of espresso martinis to the fusion of spirits and ice cream, the realm of cold coffee cocktails has etched its identity on every coffee lover across the culinary landscape.
The harmonious blend of bitter and sweet, swirled in velvety creaminess, offers a lavish escape that's simply irresistible. So, why not veer away from your routine cup of coffee and embark on an expedition through the realm of cold coffee cocktails? Your palate will forever remain indebted to this exploration.
1. Coffee Shochu Mojito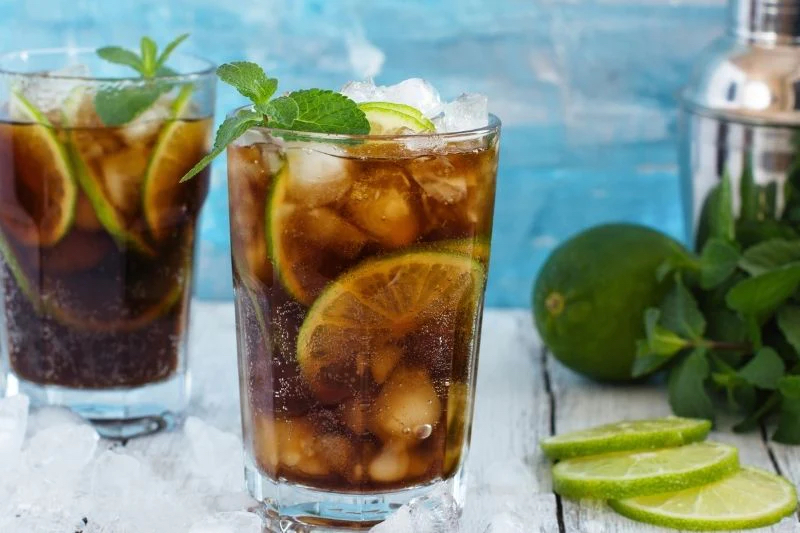 Discover a delightful twist on the traditional mojito – introducing the Coffee Shochu Mojito! This innovative concoction harmonizes the timeless mojito essence with the richness of coffee and the spirited punch of shochu. The outcome is an exquisite medley of sweet, tangy, and velvety notes that promises to gratify your senses.
Whether you're unwinding on a scorching summer afternoon or accompanying your favorite seafood ensemble, the Coffee Shochu Mojito beckons as a must-experience choice for the daring imbiber seeking to elevate their taste horizons. So why not bid adieu to predictable drinks and embark on a tantalizing journey with this caffeinated cocktail? Embrace it, and you're in for an unforgettable treat!
2. Turkish Coffee Sour
For those who savor both the robust notes of coffee and the tangy allure of sour flavors, the Turkish Coffee Sour is a must-try concoction. This exquisite cocktail seamlessly melds Turkish coffee's deep, velvety essence with the lively zest of lemon juice and a delicate infusion of simple syrup. The result is a captivating medley of tastes that promises both opulence and invigoration.
Crafted with ease, it's an ideal addition to elevate any gathering. So why not infuse your next happy hour with a touch of Turkish sophistication? Embark on a journey of taste with the Turkish Coffee Sour and unveil an entirely new realm of flavor sensation.
3. Café Con Cerveza
Discover a truly unique and delightful experience at Café Con Cerveza. Immerse yourself in the fusion of two beloved beverages – the invigorating essence of a strong coffee drink seamlessly blended with the crisp, rejuvenating notes of beer. Whether you seek warmth on a brisk morning or refreshment on a scorching afternoon, this innovative concoction caters to every palate.
Indulge in the harmonious blend of caffeine and comfort, intertwining with the icy allure of a chilled beer. Whether paired with a delectable pastry or a sweet dessert, Café Con Cerveza offers a symphony of flavors that promises to captivate your senses.
4. Espresso Martini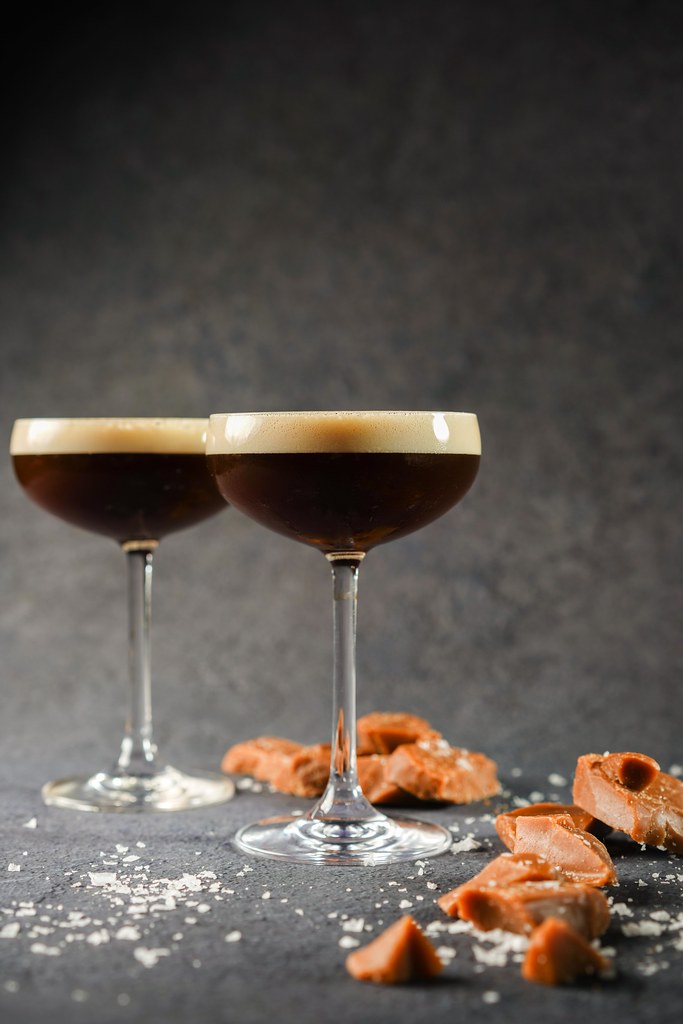 The Espresso Martini stands as a delightful convergence of flavors, captivating coffee enthusiasts and cocktail aficionados alike. Marrying the bold essence of espresso with the velvety notes of vodka and a hint of luscious liqueur, this libation harmoniously combines vivacity and indulgence.
Tracing its origins to 1980s London, the Espresso Martini emerged as a revitalizing elixir for revelers seeking a lift during soirées. In contemporary times, it retains its allure as a favored option for those seeking refined and gratifying refreshments. Whether adeptly crafted personally or savored at a favored establishment, the Espresso Martini beckons as an essential exploration for connoisseurs of both coffee and cocktails.
5. Brandy Alexander Frappe
Indulge in the delightful Brandy Alexander Frappe—a cocktail recipe that promises to be the ultimate treat at the end of a taxing day. Crafted with a harmonious blend of brandy, crème de cacao, and velvety vanilla ice cream, this concoction is tailor-made to gratify your cravings while ushering in a state of contented relaxation. The finishing touch of grated nutmeg crowning the drink introduces a gentle warmth, elevating its flavor profile to perfection.
Whether you're hosting an evening with a company or simply seeking a personal moment of unwinding, the Brandy Alexander Frappe stands as an exquisite choice that beckons your exploration. Embark on this experience and uncover its charms firsthand!
Hot Coffee Cocktails
Looking for a warm and invigorating drink to cozy up with during the colder months? Then look no further than hot coffee cocktails. Combining coffee's rich and bold flavor with the subtle kick of liquor, these beverages offer the perfect balance of comfort and excitement. From classic Iri
sh coffees to unique creations like the coffee Negroni, there's no shortage of delicious options to explore. So whether you're entertaining guests or simply enjoying a night in, hot coffee cocktails are sure to impress and delight. Go ahead and give one a try – your taste buds will thank you.
1. Classic Irish Coffee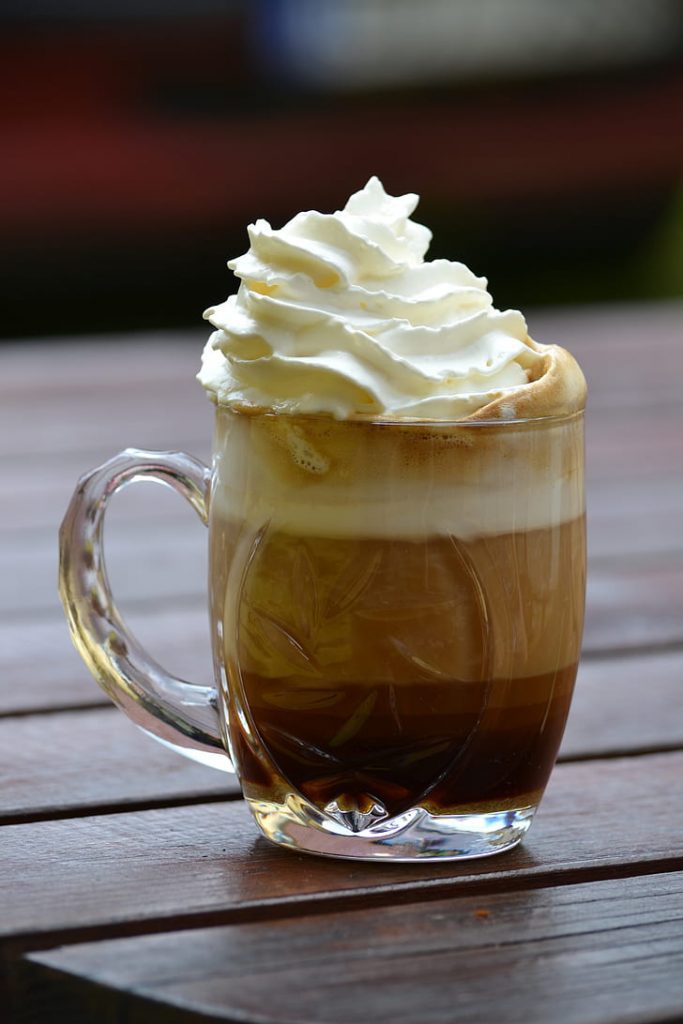 Indulge in the perfect beverage for a snug evening during the chilly months – the timeless Irish coffee– a classic cocktail. This exquisite drink harmoniously blends the warmth of freshly brewed coffee with a lavish pour of velvety Irish whiskey, elegantly balanced by the gentle sweetness of brown sugar. The crowning glory is a billowy layer of whipped cream, heavy cream or Irish cream transforming each sip of this heated elixir into a sensory delight. 
Whether relishing it solo or in the company of cherished friends, the classic Irish coffee guarantees a cocooning and lavish experience. So why not take a plunge into crafting this delectable potion, and relish the essence of Ireland right from the embrace of your own abode?
2. Caribbean Coffee
Indulge in the exquisite Caribbean Hot Coffee Cocktail to elevate your coffee experience. This ingenious concoction intertwines classic Caribbean elements such as rum and coconut with piping hot coffee, fashioning a beverage designed to cocoon you in warmth on even the chilliest of days. The velvety coconut milk flawlessly harmonizes with the coffee's robust profile and inviting fragrance, resulting in an opulent indulgence. 
And let's not forget the addition of rum, which imparts that delightful extra zest, rendering this libation an impeccable choice for post-dinner relaxation or brunchtime enjoyment. Irresistible to both coffee aficionados and cocktail enthusiasts, the Caribbean Hot Coffee Cocktail promises to tantalize your palate and whisk you away to a more tropical state of mind.
3. Flaming Spanish Coffee (The American version of Carajillo)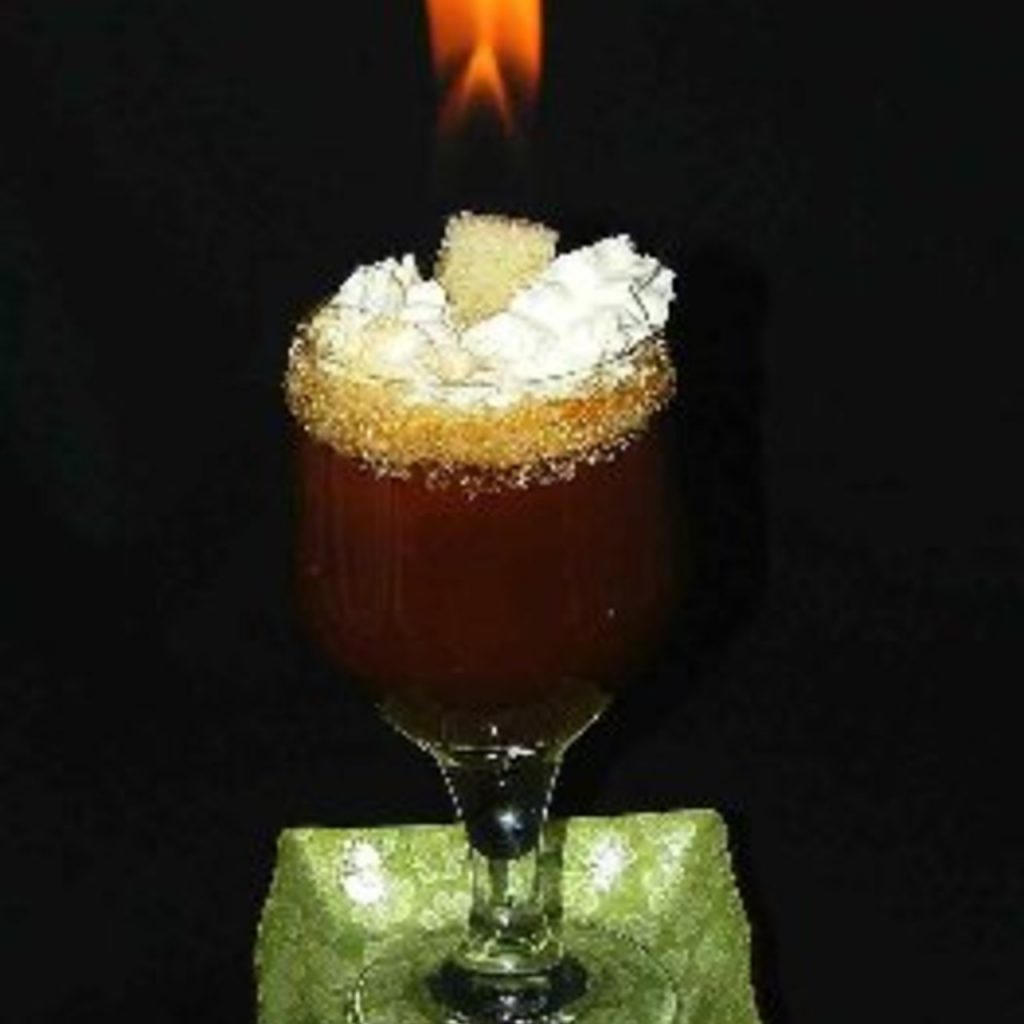 Indulge in the exhilarating experience of sipping the Flaming Spanish Coffee, a drink that transports you to the vibrant spirit of Spain with every fiery and captivating sip. This unique American twist on the classic Carajillo combines the invigorating essence of coffee, the allure of liquor, and a mesmerizing play of flames, resulting in a dazzling fusion of skill and flavor.
As the flames gracefully dance around the glass, a symphony of aromas envelops you – the deep richness of coffee intertwining with the sweet nuances of sugar and cinnamon. The Flaming Spanish Coffee possesses a subtle yet electrifying kick that awakens your senses, leaving behind an insatiable desire for more. Whether shared with friends to create unforgettable moments or savored alone as you drift into reveries of Madrid's lively streets, this drink is an embodiment of sensory delight and a gateway to sun-soaked Spain.
4. Coffee Royale
Indulge in the delightful Coffee Royale when you're craving that extra touch of elegance in your coffee. This exquisite hot coffee cocktail is your ideal companion on frosty winter nights or when you need a delightful lift during your workday grind. The recipe gracefully combines rich coffee with the sophistication of brandy or cognac, occasionally crowned with a dollop of whipped cream.
Discover the art of effortlessly enhancing your coffee experience and pampering yourself with this uncomplicated yet utterly gratifying concoction. Whether shared with friends or savored solo, the Coffee Royale promises to envelop you in warmth and gratify your senses.
Wrapping Up
Explore a world of coffee cocktails tailored to satisfy even the most refined tastes. Whether you relish the invigorating chill of a cold brew fusion or the soothing embrace of a warm coffee blend, the possibilities are as varied as they are delectable. From the timeless charm of an Irish Coffee to the inventive spin of a Café Con Cerveza, these coffee cocktails transcend mere drinks; they promise an expedition for your senses. So, when you're yearning to revolutionize your coffee ritual, why not contemplate indulging in one of these exceptional coffee cocktails?
Remember to explore more of these delightful recipes and insightful content on our Orderific blogs. Let us guide you on a journey of taste exploration that transcends boundaries and breaks traditional conventions, one sip at a time. Stay tuned, and keep brewing the magic!
FAQs
Q. Can you provide examples of popular coffee cocktails and the cocktail recipe?
Ans. Examples of popular coffee cocktails include the Espresso Martini (comprising espresso, vodka, and coffee liqueur) and the Irish Coffee (which blends hot coffee, Irish whiskey, and sugar and is topped with cream).
Q. Are there any specific types of coffee or coffee liqueurs that work best for making coffee cocktails?
Ans. In terms of coffee types for cocktails, a deep-bodied, richly aromatic dark roast is often preferred, while Kahlua and Baileys are popular choices for coffee liqueurs.
Q. What are some creative twists or variations on traditional coffee cocktails?
Ans. Creative twists on traditional coffee cocktails include adding spices like nutmeg or cinnamon or using different liqueurs such as amaretto or hazelnut liqueur for a unique taste.
Q. Can you recommend any non-alcoholic alternatives or mocktails for those who prefer non-alcoholic versions of coffee cocktails?
Ans. Non-alcoholic alternatives to coffee cocktails include substituting the alcohol with non-alcoholic liqueurs, adding flavored syrups, or simply enjoying a delectably mixed iced coffee with cream and sweeteners.
Q. What are some occasions to serve coffee cocktails?
Ans. Coffee cocktails are perfect for serving at brunches, dinner parties, festive celebrations, or even as a luxurious treat for relaxing evenings at home.