Have you ever cozied up in a coffee shop corner, sipping your go-to latte, while soaking in the ambiance and thinking, "I could belong on the other side of this counter"? You're in good company! The magnetic pull of the rich aroma of freshly roasted coffee beans, the therapeutic hum of the espresso machine, the melodic blend of laughter, chit-chat, and the subtle tunes playing in the background have enticed many coffee shop jobs near me. 
For some, it's more than just a fleeting thought; it's the allure of a vibrant, dynamic career in the world of coffee. Let's embark on a journey to understand the roles, the environment, and the opportunities that coffee shop jobs can offer. Join in as we unpack the world behind that cup of Joe.
Why Work in a Coffee Shop?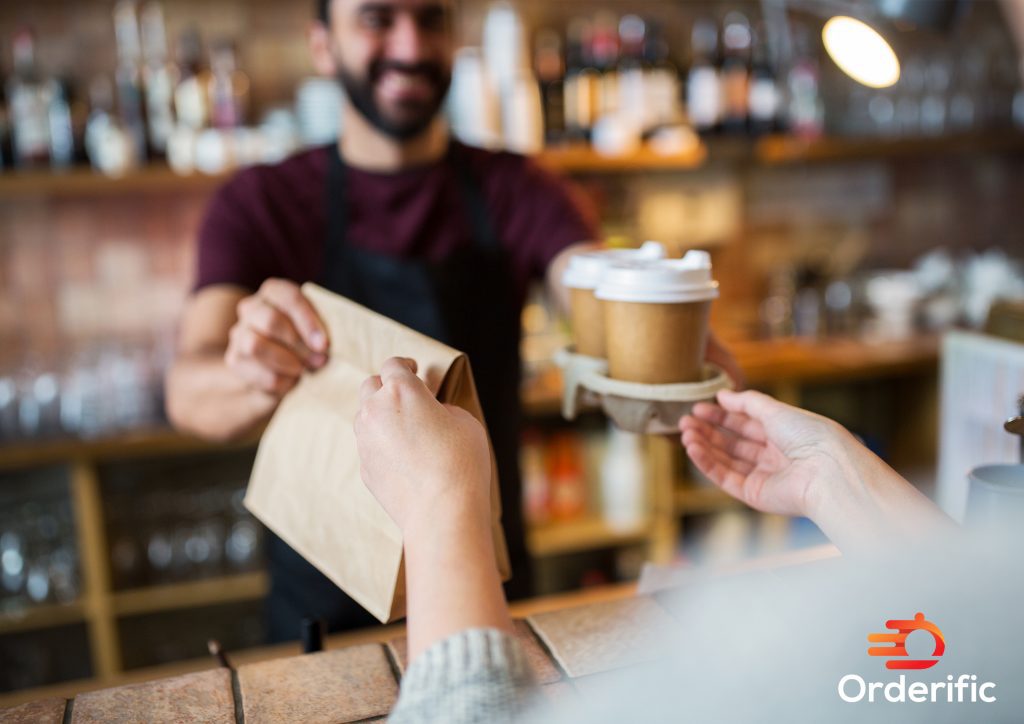 The world of coffee shops is more than just brewing a perfect cup of coffee; it's about creating experiences, building connections, and learning a craft that's celebrated globally. Each visit to a coffee shop brings with it a unique story, a different conversation, and a new perspective.
For many, this ever-changing, vibrant environment provides an allure that's hard to resist. But what does it truly mean to work in a coffee shop? Let's brew some thoughts and froth up insights into this fulfilling profession.
1. The Benefits of Working in a Coffee Shop
There's a multitude of benefits that come with working in a coffee shop. For starters, you're immersed in a sensory-rich environment, from the tantalizing aromas to the artful lattes. Such jobs often offer flexibility, making it ideal for students or those seeking part-time engagements.
Beyond the tangibles, there's an incredible opportunity for social interactions, making connections, and enhancing communication skills. Plus, the pride in mastering the art of brewing can be profoundly satisfying.
2. Is Working in a Coffee Shop Right for You?
While the world of coffee shops is enchanting, it's essential to introspect if it aligns with your temperament and aspirations. It's a fast-paced environment demanding multitasking, patience, and excellent customer service. Are you a people person? Can you handle the occasional demanding customer with a smile? Do you have an eagerness to learn the intricacies of brewing the perfect cup?
If the hustle and bustle of a coffee shop invigorates rather than exhausts you, and you find joy in the simple act of making someone's day brighter with a cup of coffee, this might just be the right path for you.
Types of Coffee Shop Jobs
Every time someone steps into a coffee shop, they're not just paying for a drink but an experience, and this experience is curated by a team of dedicated professionals. From the person ensuring the perfect espresso shot to the one handling operations seamlessly, every role is crucial.
The coffee shop industry offers a spectrum of jobs, each with its own set of responsibilities and rewards. While most people might be familiar with the term 'barista', there's a whole world behind the counter. Let's explore some key roles in a typical coffee shop.
1. Barista
At the forefront of any coffee shop experience is the barista. This role involves not only making and serving beverages but also understanding the intricacies of coffee beans, brewing methods, and customer preferences. 
A barista is an artisan and a diplomat, balancing the craft of coffee-making with top-notch customer service. With a blend of technical skill and interpersonal finesse, they are the heartbeats of any coffee establishment.
2. Shift Supervisor
A step up from the barista is the shift supervisor. They're responsible for ensuring smooth operations during their shift. From managing staff breaks, handling customer complaints, overseeing inventory, to ensuring quality control, they're the glue that holds the team together during busy hours. A shift supervisor plays a pivotal role in mentoring junior staff, setting the pace, and ensuring every customer leaves with a smile.
3. Manager
The coffee shop manager is the anchor of the establishment. They're tasked with a wide range of responsibilities, from hiring and training staff, managing finances, ensuring adherence to health and safety regulations, to conceptualizing marketing strategies.
Their role goes beyond the day-to-day operations as they work on building a brand, nurturing a team, and ensuring the business's profitability and growth. They are the visionaries, turning the dream of a successful coffee shop into a reality.
Where to Find Coffee Shop Jobs
Navigating the job market can sometimes feel like trying to find the perfect brew: it requires a bit of know-how, patience, and sometimes, just the right connections. For those with a passion for coffee and a desire to immerse themselves in the bustling world of coffee shops, there are several avenues to explore job opportunities.
Coffee shop roles range from entry-level positions to ones requiring significant experience. But where does one start looking? Let's explore the best ways to land that dream coffee shop job.
1. Online Job Boards
The digital age has made job hunting incredibly accessible. Websites like Indeed, Glassdoor, and LinkedIn regularly post vacancies for coffee shop roles. Simply typing "coffee shop jobs near me" can yield numerous results, allowing applicants to filter based on location, job type, and other preferences. With easy application processes and regular updates, online job boards are a great starting point.
2. Coffee Shop Websites
Many established coffee chains and even some local coffee shops have dedicated careers sections on their websites. Starbucks, Costa Coffee, and Dunkin', for instance, regularly update their job listings, offering roles at various levels. Checking these websites not only gives you an idea of available positions but also offers insights into the company culture, benefits, and growth opportunities.
3. Networking
Sometimes, it's not just about what you know but who you know. Word-of-mouth is a powerful tool in the coffee industry. Engaging with baristas, attending coffee workshops, or even joining coffee-related groups on social media can open doors to unadvertised job opportunities.
Remember, many positions, especially in local or boutique cafes, might be filled even before they're publicly advertised, so having the right connections can give you a significant edge.
How to Stand Out in Your Coffee Shop Job Application
In the bustling world of coffee shops, making an impression goes beyond just brewing the perfect cup. When it comes to landing that dream job, standing out in a pool of applicants is essential. After all, many people are drawn to the warmth, aroma, and camaraderie of coffee shops.
So, how can you ensure that your job application doesn't just blend in with the rest but truly stands out? Let's dive into the essential components of a stellar coffee shop job application.
1. Crafting a Strong Resume and Cover Letter
Your resume is your introduction, the first glimpse employers get of who you are. Tailor your resume to highlight relevant experiences, be it customer service roles or actual time spent in a café.
A well-structured cover letter, meanwhile, should echo your enthusiasm for the coffee industry, maybe even mentioning your favorite coffee blend or a memorable coffee shop experience. Remember, it's all about connecting with the reader and showing your genuine interest.
2. Preparing for the Interview
The interview isn't just about answering questions—it's about showcasing your personality and fit for the cafe environment. Research the coffee shop's background, its offerings, and its values.
Practicing common interview questions can help, but also be prepared to discuss scenarios specific to coffee shop roles, like managing a rush hour or handling a tricky customer. Your demeanor should echo the very essence of a good café: warm, welcoming, and enthusiastic.
3. Demonstrating Your Passion for Coffee
Anyone can learn to operate an espresso machine, but genuine passion is irreplaceable. Discuss your personal coffee journey, be it the first time you tasted a particular blend or a coffee-making course you took. Ask insightful questions about the shop's coffee sources, blends, and brewing techniques. Demonstrating an eager willingness to learn and a palpable love for coffee can truly set you apart from other applicants.
Conclusion
Diving into the realm of coffee shop careers means immersing oneself in a culture that's rich, aromatic, and ever-evolving. It's not merely a job; it's a stage where one crafts tales, one cup at a time, weaving memories for customers who step in for their daily caffeine fix. This vibrant industry is not just about the beans or the brew, but about the bonds formed across the counter.
Offering both fleeting moments with daily patrons and lasting relationships with regulars, the coffee shop world is a dynamic mix of hustle, heart, and harmony. Whether you're drawn by the allure of latte art or the rhythm of rush hour, there's a flavor of opportunity waiting for you.
In case you want more content like this, visit Orderific right now!
FAQs
What types of coffee shop jobs are available?
There's a range from baristas to managers, each with unique responsibilities and requiring a different skillset.
What qualifications do I need to work at a coffee shop?
While experience helps, passion and willingness to learn are key, you also need people skills and great attention to detail.
How much do coffee shop employees typically make?
It varies by position and location, but tips can boost earnings. You commonly combine your wage with the tips.
Are there full-time and part-time positions available?
Yes, most coffee shops offer both, depending on business needs, so whichever suits you most, you can base your job search on that.
What are the typical hours of operation for coffee shops?
They vary, but many start early in the morning and end late evening. There are no set rules, it all depends on the establishment.
Are there opportunities for advancement within the coffee shop industry?
Absolutely, many start as baristas and climb the ladder to managerial roles. Some prefer to keep the artistic touch of the barista position for quite some time.