As coffee culture continues to brew worldwide, budding entrepreneurs are seeking to create their unique haven where they can serve the perfect cup. But where does one begin? A coffee house isn't just about the rich aroma and delightful flavors of coffee; it's also about the name that welcomes patrons from afar coffee shop names. 
This guide serves as a compass to navigate the intricate journey of christening your cafe, ensuring that the chosen name resonates with your business vision and ethos.
The Importance of a Good Coffee Shop Name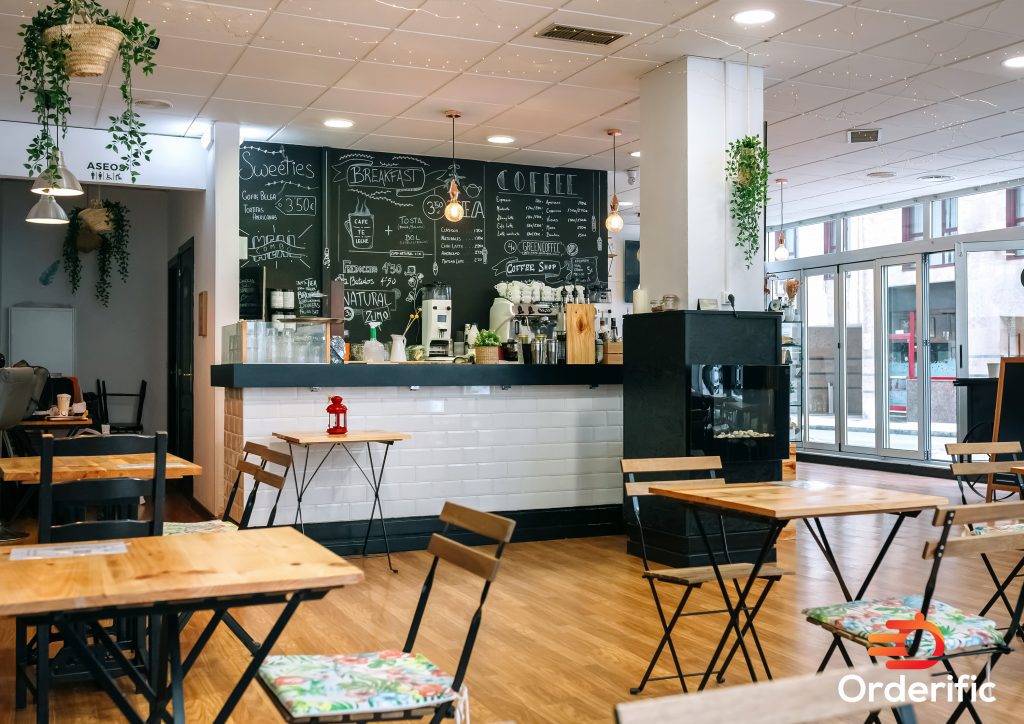 Navigating the bustling realm of coffee shops can feel like being in a maze, with every corner turning up a new cafe beckoning with aromatic promises. In such a world, a coffee house's name becomes its unique signature. More than just an identity, it encapsulates the essence of the brand, narrates a tale of its origin or vision, and serves as an open invitation to coffee aficionados.
But beyond these layers, the right name is an emblem of trust, quality, and community. It establishes a memorable connection in a potential customer's mind, providing glimpses of the ambiance, flavors, and experiences that await within. A name, thus, becomes the beacon that sets a cafe apart in a sea of generic "coffee points" and "espresso hubs", turning first-time visitors into loyal patrons.
Finding Inspiration for Your Coffee Shop Name
Choosing the perfect name for a coffee shop can seem as intricate as selecting the right blend of beans for a signature brew. Just as coffee brings together various flavors, the ideal cafe name should blend uniqueness, relevance, and memorability. But where to begin?
Inspiration can be found everywhere – from the locale's history to coffee-related anecdotes, from personal memories to global coffee traditions. The key lies in observing the world with a fresh perspective, just like savoring the first sip of a newly-discovered coffee blend. With the right approach, the quest for a coffee shop name can become an exhilarating journey of discovery.
1. Tips for Brainstorming
When brainstorming a name for your coffee shop, the process should be as dynamic as the drink itself. Start by keeping the name short and easily pronounceable; this aids in recall and word-of-mouth recommendations. Consider the emotions and memories that coffee evokes; words capturing warmth, comfort, and energy can be potent.
Experimenting with literary devices, such as alliteration ("Mocha Muse") or rhyme ("Beans & Dreams"), can add a delightful twist to the name. Additionally, always ensure the name isn't overly generic; it should stand out in a crowded marketplace. Workshop the names with friends or potential customers to gauge initial reactions and ensure it resonates with your target audience.
2. Sources of Inspiration
Inspiration is everywhere if you know where to look. Start by reminiscing about your personal coffee memories or experiences; perhaps a cherished moment or place can spark a name idea. Delving into the cafe's location or decor might offer cues. Is the cafe near a landmark or in a historic building?
Also, languages can be a treasure trove; foreign words related to coffee or the ambiance you aim to create can be intriguing (think "Cafe Aurore" or "Matinal Brews"). Also, consider the unique selling points of your cafe – if you specialize in cold brews or organic beans, let the name reflect that.
3. Examples of Creative
The world of coffee is vast, and so are the naming possibilities. Names like "Brewed Beginnings" evoke the start of a day, while "Twilight Roasts" suggests a cozy evening setting. "Espresso Oasis" offers an escape in the middle of urban chaos. For a touch of sophistication, "Café Noir Mystique" hints at deep, dark brews.
If your coffee shop has a vintage theme, a name like "Retro Roastery" might be apt. "Cosmic Cafe" could hint at an otherworldly experience or just a vast array of coffee choices. Remember, a creative name not only attracts attention but also sets the tone for the customer experience.
Elements of a Great Coffee Shop Name
Choosing the perfect name for a coffee shop goes beyond mere creativity. A great name should be memorable, easy to pronounce, and encapsulate the brand's essence. First and foremost, it should be unique and not easily confused with competitors. It should evoke the right emotions, painting a vivid picture of the ambiance, flavors, and experience one can expect.
The name should also be versatile enough for branding opportunities, be it logos, merchandise, or marketing materials. Cultural relevance and sensitivity are crucial; a name that resonates well in one culture might not in another.
Moreover, in today's digital age, the name should be easily searchable online and available for domain registrations, ensuring a strong online presence. Lastly, while trendy names can be enticing, opting for a timeless name ensures that it remains relevant and appealing for years to come.
1. Characteristics of a Memorable Coffee Shop Name
A memorable coffee shop name possesses several key traits. Firstly, it's concise, generally sticking to two to three words that are easily recalled. It should evoke emotion, perhaps nostalgia or warmth, drawing customers in with the promise of comfort and familiarity.
Alliteration and rhyming can enhance memorability, making the name not only catchy but also enjoyable to pronounce. The name should also have relevance, resonating with the cafe's core values, theme, or offerings. Lastly, visual imagery can play a pivotal role; names that conjure vivid, appealing images can leave a lasting impression on potential patrons.
2. Tips for Choosing the Right Coffee Shop Name
Begin by understanding your target audience and what appeals to them. The name should align with the shop's branding, vision, and mission. Testing potential names on a diverse group can provide invaluable feedback.
Additionally, consider the versatility of the name across various branding materials and its adaptability to future expansions or changes in offerings. Researching online can ensure the name isn't already taken, and checking for domain availability can aid in establishing an online presence.
3. Avoiding Common Naming Pitfalls
There are several pitfalls to be wary of when naming a coffee shop. Firstly, avoid names that are too generic or vague, as they can be easily forgotten in a sea of competitors. Steer clear of names that could be limiting as your business grows or evolves. For instance, naming your shop after a specific beverage might be restrictive if you later diversify your offerings.
Overly complicated names or hard-to-pronounce words can deter potential customers. Finally, always be culturally sensitive, ensuring your chosen name doesn't offend or is misconstrued in different languages or regions.
Legal Considerations for Naming Your Cafe
Navigating the legal landscape when naming your cafe is crucial to avoid potential disputes and ensure the name's exclusivity. The foremost step is to conduct thorough research to ascertain that your chosen name isn't already in use by another business, especially within the same industry. This helps in avoiding trademark infringement issues.
Registering your coffee shop's name as a trademark provides legal protection against unauthorized use by competitors and reinforces brand identity. Additionally, you should check domain availability if you're considering establishing an online presence; securing a relevant website domain early on can be beneficial. 
Always be aware of local naming regulations and requirements, which can vary depending on the jurisdiction. Lastly, it's advisable to consult with legal experts or professionals specializing in trademarks and business registration to ensure all legal bases are covered, thereby minimizing risks and potential future conflicts.
1. Trademark and Copyright Issues for Coffee Shop Names
Navigating the world of trademarks and copyrights can be complex, especially when it comes to naming a business. For coffee shops, it's essential to ensure that the chosen name doesn't infringe on existing trademarks, as this can lead to legal disputes and hefty fines. Trademarks are designed to protect brand identities and prevent consumer confusion.
Before settling on a name, conducting a comprehensive trademark search is advisable. While copyright issues are less common for business names, it's still essential to avoid using names from copyrighted materials, such as book titles or song lyrics, without proper permissions.
2. Registering Your Coffee Shop Name
Once you've chosen a name and ensured it's free from legal constraints, the next step is registration. By registering your coffee shop's name, you claim ownership and protect it from unauthorized use by others. Registration processes can vary by region, but generally involve submitting an application to a government agency, paying a fee, and possibly undergoing a review.
Online databases can make it easier to check name availability in your jurisdiction. After registration, you'll often receive a certificate or other proof of registration.
3. Protecting Your Coffee Shop Name
Protection goes beyond just registration. Actively monitor the market to ensure no other businesses are using a name confusingly similar to yours, which can dilute your brand's value and confuse customers. If you discover infringements, consider reaching out with a cease and desist letter or seeking legal counsel.
Additionally, renewing your trademark registration as required and keeping records of your name's usage can further solidify your claim to the name, helping to fend off potential legal challenges. Remember, your coffee shop's name is an integral part of its brand identity; safeguarding it is crucial to your business's success.
Conclusion
Venturing into the world of cafes is both exhilarating and demanding. The right name for your coffee sanctuary doesn't just identify it; it sets the ambiance and hints at the experiences awaiting inside. It's the cornerstone of your brand, a whispered promise of aromatic brews, cozy corners, and memorable chats.
As you sift through potential names, aim for one that resonates, evokes emotions, and teases the senses. Just as a well-crafted coffee blend leaves a lingering taste, your chosen name should resonate long after customers leave, beckoning them back time and again.
In case you want more content like this, visit Orderific right now!
FAQs
How important is a coffee shop name?
A coffee shop's name is its first impression, pivotal in branding and creating a distinct identity.
What are some common mistakes to avoid when naming a coffee shop?
Using generic names or those hard to pronounce can be pitfalls, so these should definitely be avoided.
How can I come up with a unique name for my coffee shop?
Dive deep into your vision, values, and coffee passions to unearth a special name. Your imagination is the only limit.
What are some legal considerations when naming a coffee shop?
Ensuring the name isn't trademarked and registering it for protection are crucial steps. You don't want to end up in court.
How can I protect my coffee shop name?
Regular monitoring and legal actions against infringements can safeguard your brand. You might even end up in court.
Should I choose a name that reflects the location or theme of my coffee shop?
Yes, names reflecting a cafe's essence or locality can resonate well with patrons and it can bring a sense of local patriotism.