Understanding the ins and outs of public WiFi in coffee shops can seem daunting, but when equipped with the right knowledge, it doesn't have to be. Whether you're a customer looking to stay connected while enjoying your favorite brew or an owner who wants to make sure their business is secure from cyber threats, understanding key elements of WiFi management is becoming increasingly crucial. In this post, we'll take a closer look at 6 important aspects of WiFi management for both customers and owners alike – so sit back, relax, and learn more about how you can ensure worry-free use of coffee shop WIFI!
Introduction
In today's dynamic landscape, coffee shops have evolved into more than mere coffee purveyors – they've transformed into bustling centers for work, social interaction, and leisurely moments. Within this shift, a reliable WiFi connection has shifted from a convenience to an absolute necessity. Navigating the realm of WiFi management in a coffee shop, particularly during peak hours, can pose considerable challenges.
Ensuring a seamless connection while monitoring usage has become pivotal, as it significantly influences a customer's overall experience. Yet, there's no need for apprehension. Armed with the right tools and strategies, orchestrating a coffee shop's WiFi network can be an effortlessly smooth endeavor.
This article delves into the intricate realm of coffee shop WiFi management, unveiling the essential practices and insights to satisfy and deeply connect with your customers, enriching their journey while they enjoy great coffee.
6 Things to Consider Before Setting Up Guest WiFi in the Coffee Shop
1. Identify The Needs Of Customers
As a coffee shop proprietor, it's essential to empathize with your customers' WiFi requirements, as your establishment might be their preferred destination for work, study, or leisurely online pursuits. Delivering a robust and dependable WiFi connection can significantly elevate their overall café experience.
In an era where patrons often seek to connect multiple devices simultaneously such as tablet and laptop, it becomes pivotal that your WiFi infrastructure can adeptly manage the load without any loss in speed. Whether they're browsing, streaming, or engaging on social platforms, your clientele desires a seamless and steady online experience within your coffee haven. By attuning to these needs, you can curate an inviting ambiance that not only satisfies but entices them to make your cafe their recurring choice.
2. Network Speed Should Be Satisfying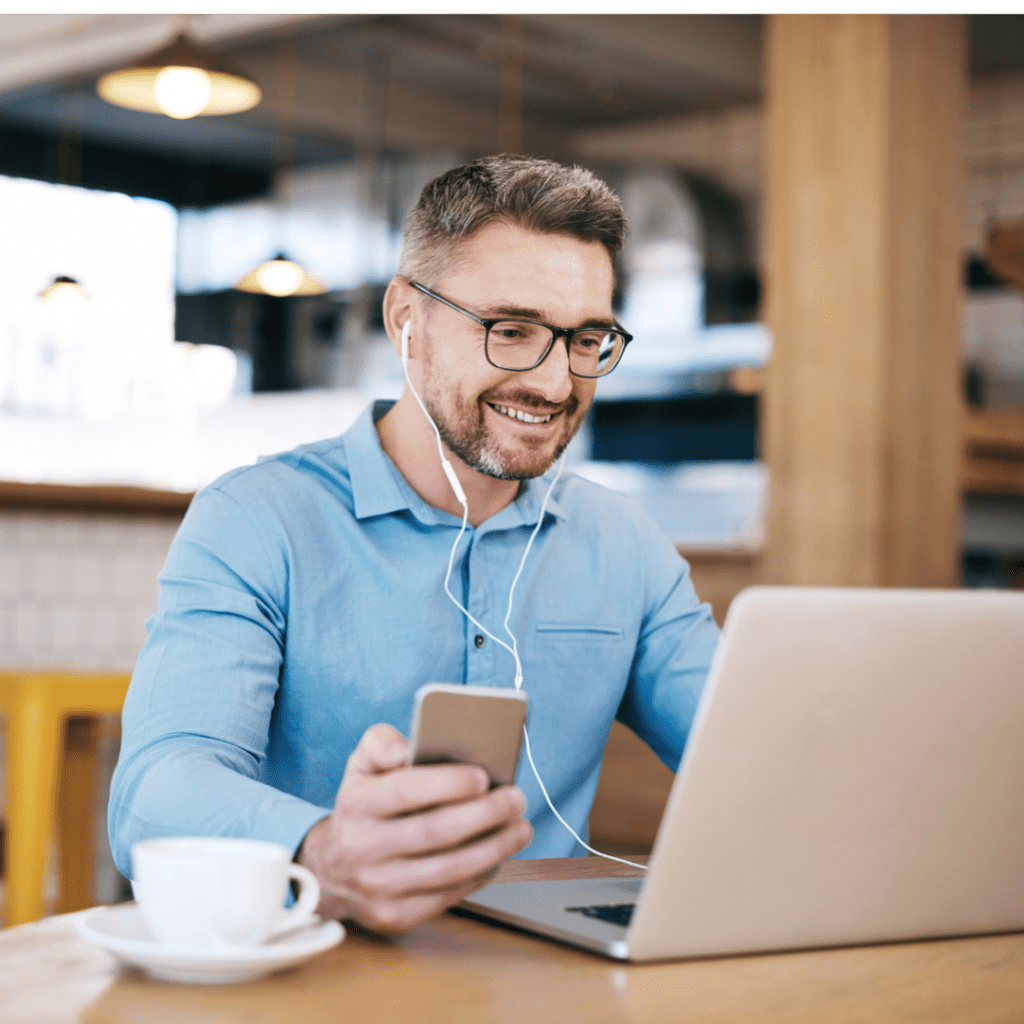 In the evolving landscape of coffee shops, where convenience meets productivity, the demand for swift and dependable internet connectivity has surged. The modern coffee shop is no longer solely a place to savor a brew in comfortable seating; it has transformed into a dynamic workspace. The frustration of settling in with a steaming cup only to find sluggish webpage loading or snail-paced downloads is all too real.
The irritation caused by a lackluster connection rivals that of an unreliable one. Hence, the imperative for coffee shops to meticulously manage their network speeds has never been greater. A rapid and consistent WiFi link isn't just a perk; it's the linchpin that retains customers. By furnishing a high-speed WiFi experience, coffee shops can cultivate an environment where professionals and students alike can maximize their time and investment, seamlessly accomplishing their tasks in a cozy atmosphere.
3. Updated Equipment
In today's ever-connected world, having up-to-date WiFi equipment in a coffee shop is paramount. Just as the quality of the coffee is essential, a seamless and efficient internet experience has become a non-negotiable expectation. Updated equipment ensures faster speeds and improved reliability, catering to the diverse needs of patrons who depend on WiFi for work, leisure, and social interactions.
With the constant evolution of technology, investing in modern WiFi equipment enables the coffee outlets to keep pace with the demands of the digital age, enhancing customer satisfaction and loyalty. Whether it's uploading a presentation, streaming content, or video conferencing, the reliability of the free Wi Fi network can make or break the customer's experience, making the choice to maintain cutting-edge equipment a wise and forward-thinking decision.
4. Security Of The Network
As you create a welcoming haven for coffee enthusiasts and remote workers, you must recognize the importance of safeguarding your WiFi network. Network security isn't merely a technical concern; it's a vital aspect of customer trust and data protection.
In an era where cyber threats are increasingly sophisticated, ensuring the integrity of your WiFi connection is paramount. Implement robust encryption protocols, frequently update passwords, and establish a separate network for your business operations to shield sensitive information from prying eyes.
A secure network doesn't just fortify your customers' online experiences and safeguards your reputation and fosters a sense of safety within your establishment. By prioritizing network security, you're not just brewing delicious coffee; you're crafting an environment where patrons can savor both your offerings and peace of mind.
5. Password Management
In the digital age, where connectivity is king, the proper management of your WiFi connection's password holds significant weight. Just as you carefully select the finest beans for your brew, ensuring a secure and well-maintained password is essential to maintaining the trust and satisfaction of your patrons who connect their device.
A strong and unique password guards against unauthorized access, protecting your network and customers' sensitive information. Regularly updating this password, and avoiding common or easily guessable phrases, adds an extra layer of security.
Remember, a secure and great WiFi network not only safeguards your business but also contributes to a positive customer experience – ensuring your coffee shop remains a welcoming hub where people can both relish in their favorite blends and browse the digital realm with peace of mind.
6. Experienced and Trained Staff on WiFi Settings
Delivering exceptional WiFi services hinges on the presence of adept and well-trained personnel—an indispensable requirement. This guarantees swift and effective resolution of technical hitches, enabling uninterrupted and smooth internet accessibility. Given the perpetual evolution of technology, the presence of staff well-versed in the latest WiFi configurations becomes paramount.
Whether it pertains to rectifying connectivity concerns, dissecting router intricacies, or fine-tuning network efficacy, the presence of skilled and seasoned staff stands as a linchpin in upholding a dependable and streamlined WiFi framework. With their priceless proficiency, you can repose in the assurance that your WiFi connection is entrusted to the most capable hands.
Collect Customer Data for Future Campaign through Free WiFi
In the digital epoch, capitalizing on customer data has emerged as a pivotal strategy for businesses seeking to elevate their marketing endeavors. Offering free WiFi to customers presents an innovative conduit for collecting this vital information.
As patrons engage with this service, a treasure trove of data becomes accessible, fostering a deeper understanding of their preferences and behaviors. This reservoir of insights, meticulously gathered, can then be channeled to refine and enhance future campaigns. Here's how:
Personalized Campaigns: Leverage customer data to craft targeted marketing initiatives that resonate with individual preferences, boosting engagement and conversion rates.
Tailored Promotions: Analyze purchasing patterns to curate special offers and promotions, enticing customers with precisely what appeals to them.
Segmented Messaging: Divide your customer base into segments based on demographics, interests, or behavior, allowing for more personalized and resonant communication.
Optimized Content: Refine content strategies by understanding which types of content or products garner the most interest from different customer groups.
Timing Perfection: Utilize data to identify peak usage hours, enhancing the precision of promotional timing and maximizing visibility.
Feedback Integration: Seamlessly integrate customer feedback from WiFi logins to enhance products, services, and overall customer experience.
Customer Retention: Create loyalty programs based on data insights, nurturing lasting relationships and incentivizing return visits.
New Product Development: Uncover unmet needs or trends through customer behavior analysis, guiding innovation for new offerings.
In essence, the intersection of free WiFi and customer data collection cultivates a two-fold synergy, elevating customer experience while furnishing businesses with the tools to tailor their outreach with unparalleled precision.
Best Practices for keeping your Customers' Data Safe and Secure
In an age where data is both valuable and vulnerable, ensuring the safety and security of your customers' information is paramount. Here are seven best practices to uphold the integrity of their data: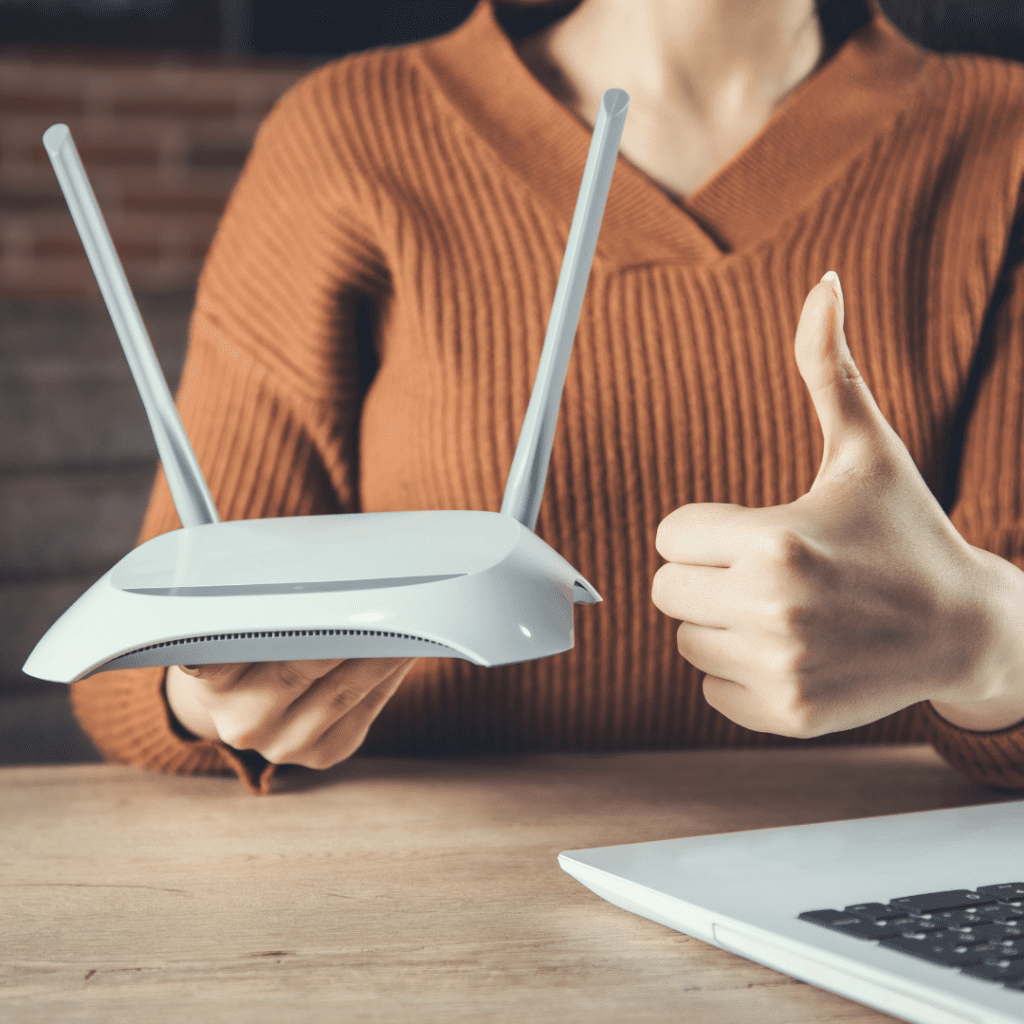 Robust Encryption: Employ strong encryption protocols for data transmission and storage. Utilize techniques like SSL/TLS to safeguard information as it travels between devices and servers.
Regular Updates: Keep your systems and software up to date. Regularly patch vulnerabilities to stay ahead of potential threats and ensure that security measures are current.
Access Control: Implement a strict access control policy, granting data access only to authorized personnel. Use role-based access to limit exposure of sensitive data to those who truly require it.
Anonymization and Minimization: Anonymize customer data by removing personally identifiable information whenever possible. Additionally, collect only the data necessary for your business operations to minimize risk.
Employee Training: Educate your staff about data security best practices. Train them to recognize phishing attempts, prevent social engineering attacks, and handle sensitive data responsibly.
Regular Audits: Conduct routine security audits and assessments to identify vulnerabilities. Regular testing and monitoring help in identifying and rectifying potential weaknesses before they're exploited.
Data Retention Policies: Establish clear data retention policies and adhere to them. Delete customer data that's no longer needed, reducing the potential impact of a data breach.
By these best practices, you foster a reliable relationship with your customers and demonstrate your dedication to safeguarding their privacy and preserving data integrity.
Conclusion
Setting up guest WiFi in the coffee shop is a smart way to get your customers connected. Not only can this setup enable customers to stay comfortable while enjoying their perfect cup of latte, it should also provide them with the speed and security that they'll need for online activities. So be sure to consider the above mentioned six things when setting up guest WiFi.
Furthermore, data collection can help your coffee shop target future campaigns. To guarantee customer data privacy while taking full advantage of inviting guests to connect to the WiFi through a landing page, make sure you follow the best practices described above. Lastly, do not limit yourself by just sticking strictly with the traditional concept of a cafe – utilize tech tools such as digital menus (wi fi menu) or food delivery apps to reinvent your coffee shop into a great place.
If you are looking for more insightful articles like this one – Orderific has plenty in our blog section, so make sure you read more!
FAQs
Q. Is the Wi-Fi free for customers?
Ans. Yes, the Wi-Fi is free for all customers.
Q. What's the login process for the Wi-Fi?
Ans. Customers can log into the Wi-Fi through a landing page where they need to enter their email address.
Q. Is there a time limit for Wi-Fi usage?
Ans. There's no time limit for Wi-Fi usage; feel free to browse as long as you're enjoying our coffee.
Q. How secure is the coffee shop Wi-Fi?
Ans. The coffee shop Wi-Fi is secure, with strong encryption protocols in place to protect your data.
Q. Are there any restrictions on downloads or streaming?
Ans. There are certain restrictions on large downloads and streaming services to ensure fair usage for all customers.