Imagine entering your coffee shop, greeted by the rich aroma of freshly brewed beans. Warm, earthy tones of espresso blend with the sweet scent of pastries, filling the air with a comforting embrace. Every element is a testament to your hard work, from the first sip of your specialty coffee to the last crumb of the breakfast taco. As the owner of a top-notch coffee house in bustling New York City, you've captured the essence of the best coffee shop experience. Yet, the journey to this dream was challenging; it demanded strategic planning, in-depth knowledge about coffee, and an undying passion. This guide aims to illuminate each step of this trail, equipping you with the tools to open your coffee shop. Welcome to a world that marries great coffee, cozy vibes, and the thrill of building your own business. Let's get started.
Establish a Concept for Your Coffee Shop
Defining a clear concept for your coffee shop before you plunge into the world of latte art and cold brews. Picture, for instance, a quiet, cozy corner in midtown Houston. The scent of beans sourced from Boomtown Coffee fills the room. You spy a few customers, coffee lovers, engrossed in their laptops, savoring their second Cup of Segundo Coffee Lab's specially brewed coffee. 
Next, imagine a bustling coffee bar in the heart of downtown Houston. The baristas, working with delicate precision, create delicious coffee drinks. Iced coffee is a crowd favorite during the sweltering summer months. The coffee house is buzzing with chatter, a mixture of business meetings and friends catching up over cups of Katz Coffee.
Or perhaps you see a coffee shop that doubles as a pastry café in East End. Clients here are greeted with the delicious aroma of drip coffee and freshly baked pastries. The blue tile coffee counter is a visual treat, adding to the café's rustic charm.
Dream up the ideal coffee shop experience for your potential customers. Whether it's the sophistication of espresso served in Catalina Coffee, the inviting warmth of specialty coffee at the Black Hole Coffee House, or the inventive blend of flavors at Antidote Coffee, your concept should reflect your unique vision. Your idea should be more than just a place to serve great coffee. It should be a destination that resonates with your coffee patrons' lifestyles, values, and desires. Now, let's delve deeper into bringing your concept to life.
Write a Coffee Shop Business Plan
Creating a business plan for your coffee shop forms the backbone of your venture. It charts the course, forecasting potential hurdles and highlighting opportunities. Think of it as a roadmap to your dream coffee shop, whether it's a quiet haven reminiscent of Midtown Houston's coffee scene or a vibrant, trendy spot echoing the energy of downtown Houston.
Firstly, dive into market research. Gauge the pulse of your potential customers: the latte lovers, the cold brew enthusiasts, and the seekers of specialty coffee. Understand their preferences, their habits, and their desires. How does the crowd at Boomtown Coffee like their drinks? Is there a particular feature at Catalina Coffee that patrons love?
Next, turn your gaze to the competition. Know the best coffee shops in town, the Black Hole Coffee House or the trendy Siphon Coffee. Analyze their strengths, their offerings, and their unique selling points. For instance, does the 2nd Cup offer a memorable drip coffee? Or is it the ambiance at Antidote Coffee that keeps customers coming back?
Then, zero in on your financial blueprint. Be it the coffee beans you source or the delightful pastries you plan to serve; every detail impacts your bottom line. Consider your pricing strategy: will it be on par with the rates at Tenfold Coffee or Pura Coffee?
Finally, outline your marketing and growth strategies. How might you spread the word about your coffee shop? Can social media amplify your message? Remember, the goal is to create a space that is not just about great coffee but also about fostering a community. With a comprehensive business plan, your coffee shop is on the path to becoming the next big name in the coffee-obsessed world.
Nail Down the Right Location
Choosing the perfect location for your coffee shop is crucial in your journey. Picture a bustling corner in New York City, laden with the irresistible aroma of freshly brewed coffee. The lively chatter of the city blends harmoniously with the serene hum of your espresso machine. Here, amidst the thrum of city life, you envisage your dream coffee house coming to life.
Consider the appeal of your locale. Is it a tranquil spot by Main Street, echoing the charm of Midtown Houston's coffee scene? Or does it harness the vibrant energy of downtown Houston, pulsating with life and zest? The location should resonate with your brand and appeal to your target market of coffee lovers.
Now, imagine the layout of your coffee bar. Is it spacious enough to house a sleek, blue-tile coffee counter? Can it accommodate a cozy corner for the patrons sipping on their iced coffee or indulging in a breakfast taco? The layout should facilitate operational efficiency and the comfort of your customers.
Your coffee shop's location should also factor in the competition. Are there other coffee shops nearby? Is your nearest competitor the Black Hole Coffee House or the popular Siphon Coffee? Understanding your competition and their offerings can help you position your coffee shop better.
Ultimately, your chosen location should not just serve coffee; it should offer an inviting space for community building. Whether it's the delightful aroma of drip coffee or the rich taste of a latte, it's the experience that will keep your customers coming back for more. Thus, carefully selecting your location is pivotal in creating a coffee shop with great coffee and memorable experiences.
Design Your Building
Stepping into the design phase, envision your ideal coffee shop. The aesthetic of the building should mirror your concept, embodying the essence of your brand. Picture a rustic-retro look akin to Retrospect Coffee Bar or a sleek modern vibe mirrored by Cavo Coffee.
Firstly, consider the exterior. The facade should be inviting, luring in passersby. Imagine the charm of a quaint coffee shop nestled on Main Street, reminiscent of the best coffee shops in New York City. Customers are drawn to the warm, welcoming vibe of the blue tile coffee exterior.
Next, think about the interior layout. The design should facilitate a seamless flow. A well-structured coffee bar, similar to the one at Antidote Coffee, makes ordering a breeze. Patrons appreciate the efficient setup, whether grabbing an iced coffee to go or settling down with a drip coffee.
Beyond functionality, aesthetics are vital. The decor should harmonize with your concept. Picture the walls adorned with coffee bean artwork, a nod to the great coffee you serve. The color scheme exudes warmth, punctuated by bright pops of espresso-toned accents.
Finally, pay attention to the power of a comfortable seating arrangement. Whether your patrons are coffee lovers engrossed in a novel or a group of friends sharing laughs over lattes, a cozy sitting area sets the stage for these moments. Like at 2nd Cup, your coffee shop can be a sanctuary where connections are brewed.
In closing, the design of your building should reflect your passion for coffee, creating a space where customers can savor your delicious coffee in a comforting environment. After all, you're not just serving coffee; you're crafting experiences.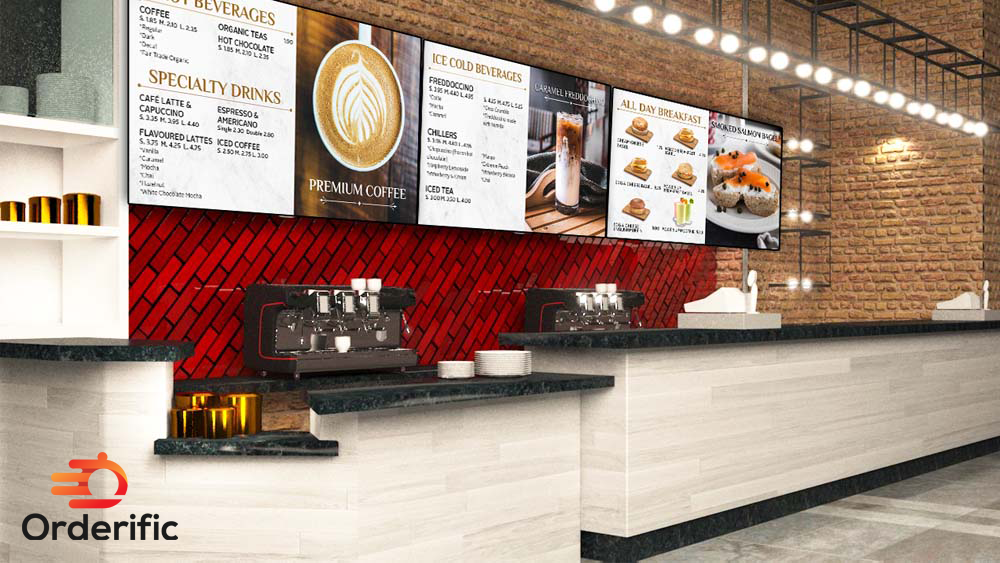 Find Your Funding
Deciding to open your dream coffee shop is one thing; funding it is quite another. As you delve into this crucial step, it's essential to approach it with a clear strategy and a pinch of creativity. Start by assessing the scale of your coffee shop. Will it be a chic, small-scale coffee bar reminiscent of Segundo Coffee Lab, or are you envisioning something larger, akin to the spacious Tout Suite?
Next, estimate your costs. From securing a prime location on Main Street to procuring the finest coffee beans, each detail has a price tag. Remember, however, that it's not just about serving great coffee. Consider the costs of creating an inviting atmosphere, with a blue tile coffee counter or cozy seating reminiscent of the 2nd Cup.
Explore various funding options. Traditional routes such as bank loans or investor funding may be viable. Alternatively, consider modern funding avenues like crowdfunding. After all, your coffee shop is not for you alone; it's for the coffee lovers longing for a new haunt.
Lastly, remember to account for operational expenses. The cost of a perfect latte or the delectable pastry accompanying it adds up. Take the time to calculate the ongoing costs to ensure your coffee shop is not just a passion project but a sustainable business. In short, finding your funding is akin to brewing the perfect Cup of coffee. It requires patience, precision, and a dash of creativity. It might seem challenging, but your dream coffee shop can become a reality with the right blend of resources.
Get the Right Business Licenses
Ensuring your coffee shop is legally compliant is a step that must be considered. Imagine yourself in New York City, navigating a maze of municipal offices. You're armed with determination and a folder entire of paperwork. Now, visualize the feeling of accomplishment as you secure the necessary permits, marking a significant milestone in the journey toward opening your coffee shop.
Like brewing a perfect cup of coffee, obtaining the right business licenses requires attention to detail. The paperwork is intricate, from health and safety permits to a business license. Each document is as important as the beans in your delicious coffee, together crafting the recipe for your legal compliance.
Some licenses may seem as foreign as coffee beans sourced from remote corners of the globe. However, they are necessary ingredients in your business endeavor. The process might feel like making your first espresso complex and daunting. Yet, it's part of becoming a coffee shop owner.
As you progress, the process becomes smoother, like regulars lining up for their early morning drip coffee. The procedure becomes routine, a comforting rhythm amidst the hustle of setting up your cafe. Moreover, each license secured brings you closer to the day you serve your first latte.
Remember, however, that this process continues once your doors open. Just like the changing preferences of coffee patrons, the legal landscape continually evolves. Thus, staying updated is crucial, ensuring your coffee shop remains a welcoming space where legal complexities are as distant as the coffee plantations your beans originate from.
In a nutshell, attaining the right business licenses is akin to perfecting your coffee blend. It's laborious, meticulous, and undoubtedly crucial. But, when done right, it's the key to unlocking the dream of owning your coffee shop.
Identify Suppliers for Your Products and Equipment
Just as coffee beans are the heart of your delicious latte, your suppliers are the backbone of your coffee shop venture. Start by picturing your ideal coffee shop filled with the tantalizing aroma of freshly brewed coffee. Your coffee-making equipment should be top-notch, echoing the quality you aspire to serve. Like the sleek espresso machines at Catalina Coffee, yours should blend performance and aesthetics.
Next, consider the products you plan to offer. The coffee beans you source should reflect your commitment to quality, akin to the offerings at Antidote Coffee. Similarly, the pastries you serve should be as heartwarming as the freshly baked goods at Boomtown Coffee.
Now, imagine your interaction with your suppliers. They should not be mere transactions but rather relationships nurtured over time. Remember, you and your suppliers have a shared goal: delivering an unforgettable coffee experience.
Finally, visualize the satisfaction of your customers. From the first sip of their espresso to the last bite of their pastry, their delight is a testament to your meticulously chosen suppliers. Identifying suitable suppliers is like crafting a perfect cup of coffee. It requires attention to detail, a commitment to quality, and passion. And when done right, it leaves a lingering taste of success!
Start Marketing and Attracting Customers
It's time to brew your marketing magic and attract patrons to your enticing coffee haven. Imagine your coffee shop, brimming with the rich aroma of fresh coffee, capturing the hearts of passersby. Begin with a robust online presence; a sleek website akin to Siphon Coffee's can entice the digital crowd.
Incorporate enticing visuals and engaging content. Think of it as your digital storefront, as inviting as the vibrant atmosphere in Black Hole Coffee House. Social media, too, plays a crucial role. Platforms like Instagram can showcase your delicious lattes and heavenly pastries, reminiscent of 2nd Cup's offerings, to a broader audience.
Next, consider offline marketing strategies. Organizing events or coffee-tasting sessions can create a buzz around your brand. Remember, it's not just about the perfectly brewed coffee; it's also about the memories made.
Furthermore, forge partnerships locally. Collaborating with other businesses can enhance visibility, similar to the well-networked Pura Coffee. Lastly, word-of-mouth is a powerful tool. Encourage customer referrals. After all, a recommendation from a friend is as comforting as a latte on a rainy day.
In essence, marketing is about sharing your passion for coffee with the world. Baking the perfect Cup requires creativity, strategy, and a personal touch. It can create a lasting bond between your coffee shop and its patrons, turning first-time visitors into regulars.
Conclusion
Embarking to open a coffee shop can feel like brewing a complex blend of exquisite coffee beans. Each step, from securing the perfect location to attracting coffee lovers, is a delicate balance of passion, strategy, and attention to detail. With this comprehensive guide, you're well-equipped to navigate these challenges, making your dream coffee shop a reality. The experience is akin to savoring a perfect cup of coffee, filled with rich flavors and an underlying warmth. And as you brew memorable experiences for your patrons, remember the role of effective management systems like Orderific. This tool simplifies operational tasks, allowing you to focus on providing the best customer experience. For more information on Orderific, schedule a FREE DEMO today, and let your coffee shop journey become a success story.
FAQs
What are the typical offerings at a coffee shop, and do they serve other beverages besides coffee?
Most coffee shops serve a variety of coffee blends, pastries, and light meals. They also often offer teas and smoothies.
How do coffee shops create a cozy and inviting ambiance for customers?
Coffee shops create an inviting ambiance through cozy furniture, warm lighting, soothing music, and a friendly and welcoming staff.
What popular coffee shop trends or unique features set them apart?
Some unique features include themed designs, local artwork, specialty coffee blends, and offering coffee brewing classes.
Do coffee shops often provide spaces for customers to work or study, such as free Wi-Fi and comfortable seating?
Many coffee shops provide free Wi-Fi, power outlets, and comfortable seating to accommodate customers wanting to work or study.