Entering "coffee shops for sale near me" in a search bar reveals more than just potential business listings. It unveils a world filled with the seductive scent of freshly brewed coffee, the rhythmic sounds of espresso machines, and the ambient hum of morning chatter. It embodies a dream of entrepreneurship, where you curate an environment of joy, flavor, and community connections every day. 
As the sun rises, your establishment becomes a haven for both the coffee aficionado and the weary traveler seeking solace. With the coffee industry booming globally, the idea of owning such a place isn't just appealing; it's a tangible dream waiting to be realized. Embark on a journey to explore these prospects and transform this vision into reality.
Why Buy a Coffee Shop?
The allure of owning a coffee shop goes beyond the simple economics of supply and demand. In our rapidly evolving digital age, coffee shops stand as an oasis, offering a tactile respite from an increasingly virtual world. They're the backdrop for budding romances, business ventures, and friends reuniting. Each cup served carries its own story, from the stressed student seeking solace in a latte to the entrepreneur celebrating a deal over an espresso.
As more people seek genuine connections, the value of these communal spaces skyrockets. For prospective business owners, this isn't just an enterprise; it's a heartwarming endeavor. Buying a coffee shop means curating experiences, memories, and cultivating a community, all while tapping into a lucrative market with perennial demand.
Finding Coffee Shops for Sale Near You
Dreaming of owning your own cozy corner cafe? The first sip of success starts with finding the perfect coffee shop to call your own. But how does one sift through the myriad options and choose a gem? Let's embark on the journey of discovery.
Online Listings and Resources for Coffee Shop Sales
In the digital age, the hunt for the ideal coffee haven begins online. Platforms dedicated to listing businesses for sale are treasure troves of information. Not only do they detail the physical attributes of the shop, but they delve deep into the essence – from the quality of the coffee beans sourced to the special offers that pull customers.
Working with a Business Broker to Find Your Perfect Coffee Shop
The road to coffee shop ownership can be smoother with guidance. A business broker, akin to a guardian angel in the business realm, offers this very expertise. Their vast networks, expertise, and insider knowledge ensure you're shown options that align seamlessly with your vision and budget.
Tips for Navigating the Coffee Shop Buying Process
Every coffee shop has its aroma, its soul. Location plays a pivotal role – a shop nestled amidst a busy urban hub differs vastly from one overlooking a serene park. But beyond location, a smart investor evaluates the competition, peers into the local coffee culture, and assesses potential challenges. After all, a coffee shop isn't just about beverages; it's about creating an experience.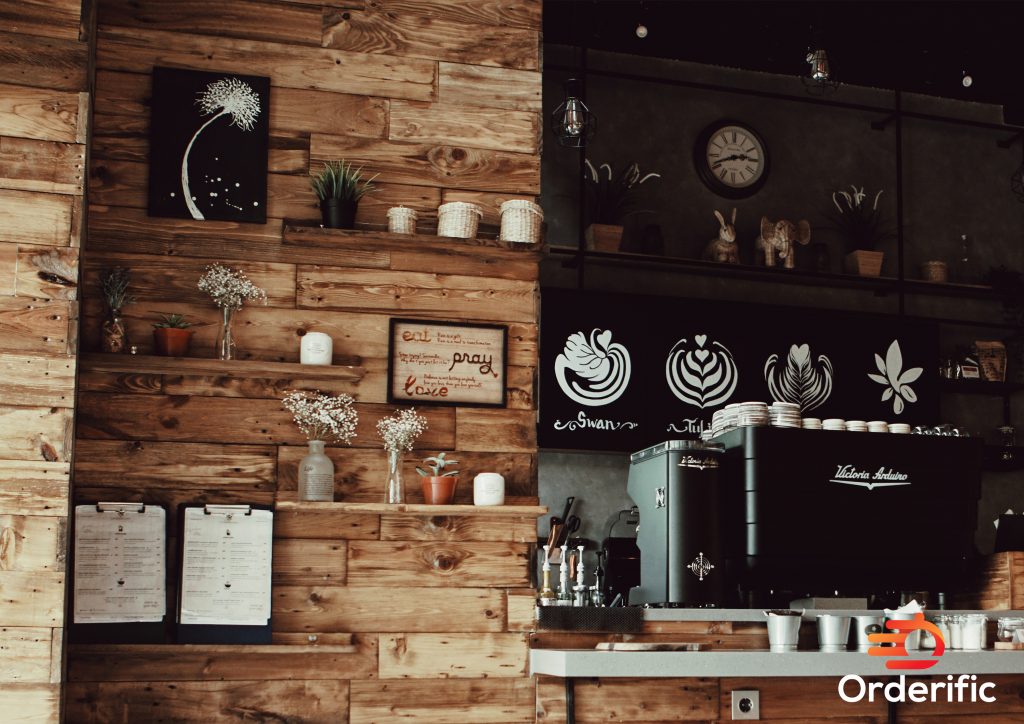 Evaluating Coffee Shops for Sale
When considering coffee shops for sale, due diligence is paramount. Delving deep into a business's financials gives insights into its profitability and sustainability. Monthly sales figures, overhead costs, and net profit margins should be scrutinized. Moreover, the presence of a steady stream of customers, especially repeat visitors, can be a strong indicator of the shop's popularity and consistent revenue.
The shop's location, be it a bustling city center or a quiet suburb, impacts footfall and earnings. Finally, the quality of products offered, from the richness of the coffee bean to the creaminess of the milk, is a testament to the shop's reputation. Existing partnerships with suppliers, especially any exclusive or discounted arrangements, can also influence future operational costs and profitability.
Financing Your Coffee Shop Purchase
Embarking on the journey of buying a coffee shop demands not only passion but also prudent financial planning. Numerous avenues can facilitate the funding process. Traditional business loans from banks or credit unions are often a go-to. For those looking beyond traditional means, roping in investors can be an option. These investors may offer capital in exchange for a stake in the business or a return on their investment.
Alternatively, crowdfunding platforms have emerged as modern-day saviors, allowing the public to financially back your dream in exchange for rewards or equity. However, it's essential to not only focus on the initial purchase price. Anticipate other impending costs such as inventory restocking, equipment maintenance, employee wages, and marketing efforts. Proper forecasting ensures you're not just buying a business but nurturing its growth.
Starting Your Dream Coffee Shop Business
Delving into the world of coffee entrepreneurship is about much more than just brewing the perfect cup. It's about weaving a dream, creating a space where aromas tantalize, conversations flow, and memories are made. Starting a coffee shop is just the tip of the iceberg; the real magic lies in its journey.
Building Your Coffee Shop Brand and Marketing Strategy
In the vast ocean of coffee shops, your brand is your anchor. Craft a compelling story. Why did you start? What sets you apart? Leverage this narrative in your marketing. Embrace targeted advertising, season-special offers, and even coffee masterclasses. Engage the local community with events and collaborations to solidify your presence.
Hiring and Training Your Coffee Shop Staff
The soul of a coffee shop often lies in its people. A barista's smile, the precision in a brew, the friendly banter across the counter – it all matters. Picking passionate individuals is step one. However, ensuring they embody the shop's ethos and quality demands rigorous training. Regular workshops on emerging coffee trends, customer service etiquettes, and maintaining hygiene standards are pivotal.
Tips for Running a Successful Coffee Shop Business
The journey doesn't end once the doors open. It's about evolving with time. Refresh the menu seasonally, experiment with flavors, or introduce themed days. Listen to customer feedback and adjust. Cultivate a community around your shop with events, tasting sessions, or book clubs. And, never let the passion for coffee fade. Be curious, explore new brewing methods, and keep the spirit of coffee alive.
Conclusion
Venturing into the domain of coffee shop ownership immerses one in a journey filled with aroma, taste, and vibrant connections. It's a world where every roast narrates a story and each morning rush signifies the community's trust in your brew. While each day brings its own set of challenges, from perfecting a latte to managing peak-hour demands, the joys outweigh the trials.
With tailored strategies, diligent research, and a passion for the craft, transforming the dream of owning a coffee shop from a mere aspiration into a tangible reality becomes a fulfilling venture.
In case you want more content like this, visit Orderific right now!
FAQs
What are some benefits of owning a coffee shop?
Beyond profit, it's about community building, understanding global coffee trends, and contributing to sustainable practices.
How can I find coffee shops for sale near me?
Online platforms, local business brokers, or even word of mouth can be effective. There are multiple ways.
What should I consider before buying a coffee shop?
Location, existing customer base, and future growth prospects are crucial, as these will make or break your business.
How do I evaluate a coffee shop's financials?
Dive deep into profit and loss statements, sales data, and growth projections, and make your evaluations based on those.
What types of financing are available for coffee shop buyers?
Business loans, angel investors, and crowdfunding are common routes, but there can be other options, as well.
How do I secure financing for my coffee shop purchase?
Start by drafting a comprehensive business plan to present to potential financiers, and then work on securing financing.