Introduction
Welcome to your guide on how to class up the party with a simple, yet delectable, boozy coffee shot recipe. We're talking about a beverage that's more than just your regular coffee or iced coffee. Imagine this – a shot glass filled with a rich, layered blend of espresso coffee, frothy steamed milk, and a hint of Irish whiskey, Also, top with a dollop of whipped cream. If that doesn't make you want to leave your regular coffee for your own espresso machine, nothing will. Furthermore, we'll guide you through the art of preparing these heavenly coffee shots, from understanding the grind of your coffee bean to mastering the perfect pour. Get ready to redefine your coffee experience with this drink, a potent combo of caffeine and Irish coffee that will leave your taste buds buzzing. Although This isn't about brewing a pot of drip coffee or a cold brew. This is about crafting a coffee liqueur masterpiece that is as potent as an espresso shot and as refined as an espresso martini. So buckle up, coffee lovers, it's shot time!
Discovering the Rich Flavors of Coffee Liqueur: A Journey into Coffee Shot Elixirs
Coffee liqueur is the heart and soul of our boozy coffee. This classy drink is a fusion of rich, ground coffee beans and high-quality Irish whiskey, producing a unique blend that's smooth, powerful, and irresistibly creamy. It all starts with a finely tuned espresso machine that extracts the essence of espresso coffee, saturating every shot with robust flavors that embody the spirit of a coffee shop.
Imagine the sensation of sipping a layered shot, where the first thing your lips touch is the light, fluffy whipped cream, followed by the warm blend of steamed milk and coffee liqueur. The taste is reminiscent of your favorite Irish coffee, but with a twist – a concentrated shot of espresso to awaken your senses. It's not your regular coffee. It's a shot that packs a punch and delivers a caffeine jolt that will keep the party going!
The key to achieving an impeccable coffee lies in the coffee liqueur you choose. While there are various brands and types available, we recommend using a good quality Irish whiskey for its smooth, rich flavor. The result is an indulgent blend of flavors that will leave you craving more.
About The Heavy Cream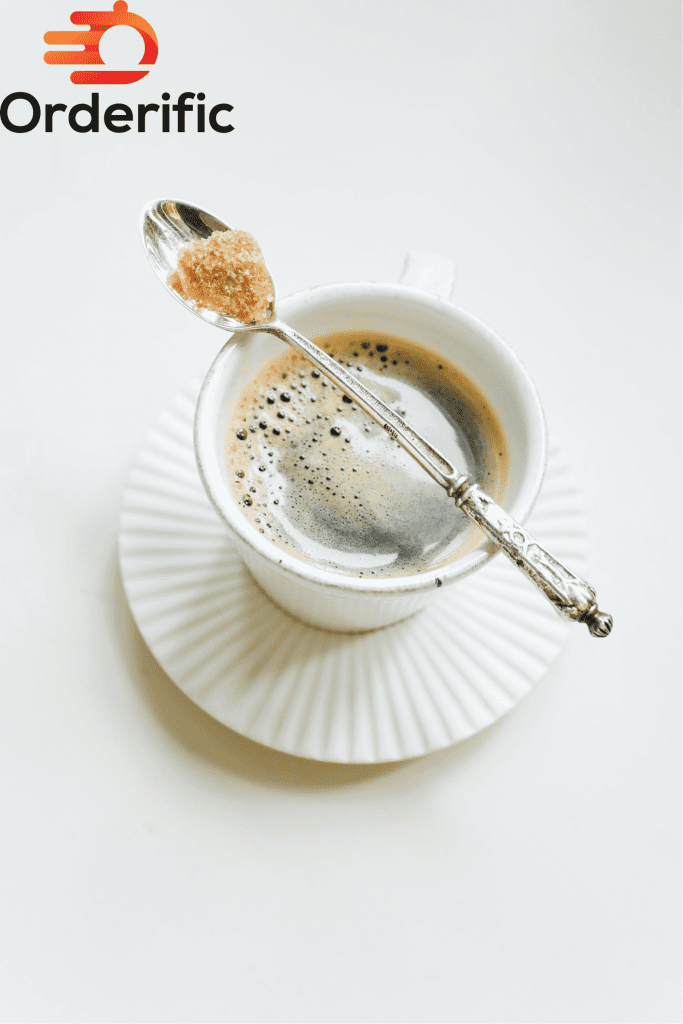 The role of heavy cream shouldn't be underestimated. This dairy delight crowns our coffee shot, adding a velvety layer of richness that beautifully contrasts the potent coffee liqueur. Its role is to mellow the strong flavors of the Irish whiskey and espresso, smoothing the taste and adding a luxurious finish. The key is to whip it to perfection – not too stiff, but enough to hold its shape atop the layered shot. The end result is a creamy, dreamy Irish coffee shot that tantalizes the taste buds.
Delving into the World of Candy: A Sweet Exploration with Coffee Shot Elixirs
Don't forget about the final garnish – a sweet treat to complete your experience. Candy, such as a chocolate-covered coffee bean or a caramel bite, adds a touch of sweetness that perfectly balances the bold flavors of the coffee liqueur and the richness of the heavy cream. This delightful topping adds an element of fun and luxury, turning it into a mini dessert that's sure to impress at any party.
Coffee Shot Recipe (With Alcohol)
Coffee Shot with Alcohol Recipe
Ingredients:
Espresso coffee
Steamed milk
Irish whiskey
Whipped cream
Chocolate-covered coffee beans or caramel bites (for garnish)
Instructions:
Prepare the Coffee Liqueur:
In a well-adjusted espresso machine, extract a full-flavored shot of espresso coffee.
Mix the espresso coffee with a touch of Irish whiskey for a smooth and potent blend.
Add steamed milk to create a creamy mixture.
Whip the Cream:
Whip the heavy cream until it reaches a velvety consistency. It should be soft enough to hold its shape on top of the layered shot.
Assemble the Coffee Shot:
Pour the coffee liqueur into a shot glass.
Top it off with a dollop of whipped cream, creating a rich and elegant layer.
Garnish and Serve:
Place a chocolate-covered coffee bean or a caramel bite on top of the whipped cream.
The candy adds a touch of sweetness to balance the bold flavors of the coffee liqueur and the richness of the cream.
Enjoy each coffee shot as a delightful mini dessert.
Conclusion
We hope this guide inspires you to elevate your next party with our simple yet sophisticated boozy coffee shots. These aren't just your average Irish coffee shots – they're a celebration of the rich essence of coffee, elegantly layered with a smooth blend of steamed milk, luxurious coffee liqueur, and creamy whipped cream, topped with a sweet treat for a perfect finish. As coffee lovers ourselves, we believe that the joy of coffee extends beyond the daily grind. It's about exploring new ways to enjoy our beloved brew, and with these boozy coffee shots, we promise you a coffee experience like no other!
Ready to take your coffee experience to the next level? Book a demo with us at Orderific to explore innovative coffee solutions that will revolutionize the way you brew. Let's make every shot count! Book a Demo
FAQs
What is a coffee shot?
A coffee shot is a concentrated form of coffee, similar to an espresso, often mixed with other ingredients for a flavorful boost.
How is a coffee shot different from regular coffee?
A coffee shot is more concentrated and often served in smaller quantities.
Is a coffee shot stronger than a regular cup of coffee?
Yes, a coffee shot is typically stronger due to its concentrated nature.
What drinks can I make with a coffee shot?
You can make various drinks such as espresso martinis, Irish coffee shots, and flavored lattes with a coffee shot.
Can I get decaffeinated coffee shots?
Yes, decaffeinated coffee shots are available.