Introduction
Immerse yourself in the exquisite world of cold brew tea, a refreshing and vibrant way to savor your favorite green and loose-leaf tea varieties. Unlike traditional iced tea made with boiling water, cold brewing tea involves steeping tea leaves or bags in cold water, yielding a subtly nuanced flavor profile. This practice of cold brewing is not limited to just green or black tea but can also be extended to oolong, white, and herbal tea, offering many options to satisfy your palate.
Indulge in an ice-cold pitcher of cold brew iced tea on a hot summer day, perfectly infused with a balance of flavor and coolness that no hot tea can match. Whether you prefer your cold brewed tea with a splash of lemon slice or relish the authentic flavors of loose tea leaves brewed patiently in cold water, the cold brew method brings out the best of these ingredients. As a bonus, you have control over the caffeine content, making it a flexible beverage for any time of the day. So, why wait? Grab your Mason jar, loose leaf, or tea sachets, and start brewing your best-iced tea. This cold brew tea recipe is about to change your tea-drinking game forever.
What Is Cold Brew Tea?
Welcome to the diverse and exciting world of cold brew tea! This unique method of brewing tea involves steeping loose tea leaves or tea bags in cold water over time, extracting a rich array of flavors from the tea. Whether it be vibrant green tea, robust black tea, or delicate white tea, the cold brewing technique allows for a more subtle and refreshing flavor profile than traditional hot tea methods. It's not just about the flavor, though. This brewing style also reduces the caffeine content, making it a more soothing choice for those sensitive to caffeine.
Cold brewing may sound complicated, but it's surprisingly simple. All it takes is a batch of your preferred tea—loose-leaf tea or tea sachets—some excellent, filtered water and patience. You can even add a lemon slice or two for a citrusy twist. The result? An incredibly smooth and flavorful cold brew iced tea that is sure to delight your taste buds.
So, whether you're a tea lover seeking a new brewing adventure or looking for the best iced tea alternative to the standard hot water preparation, cold brewing could be your favorite method. It's time to steep, chill, and enjoy the magic of cold brew tea!
Easy Cold Brew Tea Recipe
Ingredients:
Your favorite tea (loose leaf or tea bags)
Fresh, filtered water
Instructions:
Add your desired amount of tea leaves or tea bags in a container. Use approximately one tablespoon of loose-leaf tea or one tea bag per cup of water.
Pour cold, filtered water over the tea leaves or tea bags, ensuring they are fully submerged.
Add a slice or two of lemon for a refreshing twist if desired.
Cover the container and let it steep in the refrigerator for 6-8 hours or overnight for a more robust flavor.
Once steeped, remove the tea leaves or tea bags from the cold brew.
Serve the cold brew tea over ice and enjoy the smooth, flavorful taste.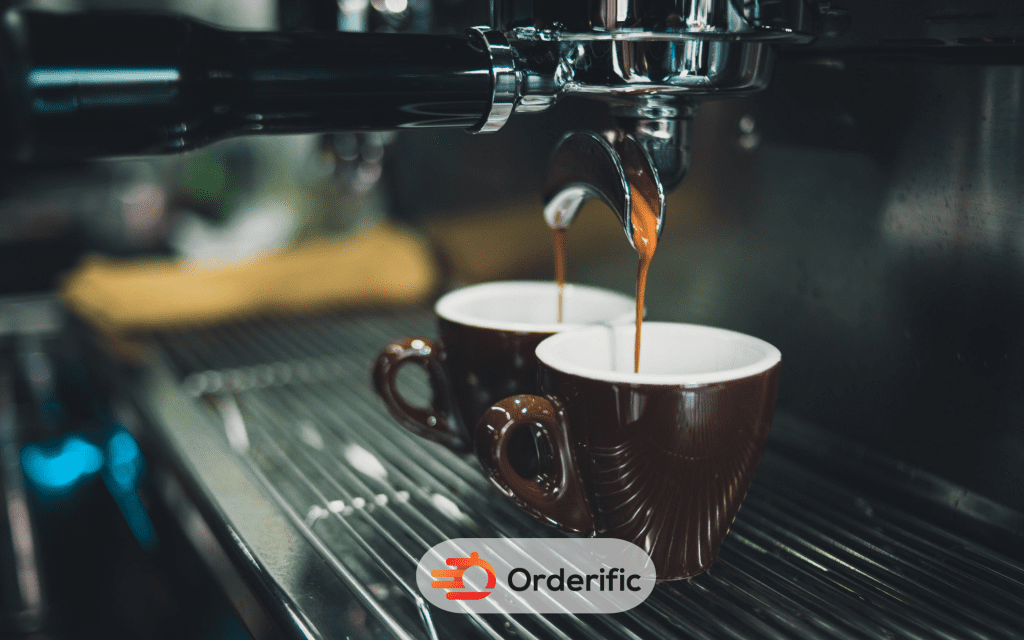 Tips For Cold Brewing Tea
Here are some important tips to remember when cold brewing your tea:
Type of Tea: While you can use any tea for cold brewing, green tea is particularly popular because its delicate flavors are beautifully accentuated in this method. It produces a far less bitter tea since the cold water doesn't extract as many tannins—the compounds that make tea taste astringent.
Tea Quality: The quality of the tea you choose for cold brewing does matter. Higher quality teas tend to result in better flavors. So, don't skimp on the quality of your tea leaves or tea bags.
The Right Water: Always use fresh, cold, filtered water for cold brewing. This helps to ensure the cleanest, most refreshing flavor from your tea.
Patience is Key: Cold brewing is a slow process that can't be rushed. Make sure to let your tea steep in the refrigerator for at least 6-8 hours or overnight for the best flavor. A longer steeping time will yield a stronger, more flavorful cold brew.
Experiment with Flavors: Feel free to play around with flavors. Add lemon slices, fresh mint, or even fruits like peaches and cherries to customize your drink to your liking.
Ratio of Tea to Water: Make sure to use the right ratio of tea to water. A good rule of thumb is one tablespoon of loose leaf tea or one tea bag per cup of water.
Strain Properly: After steeping, it's important to thoroughly strain out the tea leaves or remove the tea bags to stop the steeping process. This prevents your brew from becoming overly bitter or astringent.
Remember, the key to a perfect cold brew is experimentation and patience. Happy brewing!
‍Benefits Of Cold Brewing Over Traditional Steeping
Enhanced Flavor Profile: It allows for a more nuanced extraction of tea's flavors, resulting in a smoother, less astringent taste compared to traditional steeping. The delicate flavors, especially of green tea, are beautifully accentuated in this method.
Reduced Caffeine Content: It has a lower caffeine content than its hot counterpart, making it an ideal choice for those who are sensitive to caffeine.
Simplicity and Convenience: Cold brewing is a surprisingly simple process that only requires a few basic ingredients and steps. Plus, it can be prepared in advance and stored in the fridge, providing a ready-to-drink beverage that's perfect for quick serving or on-the-go consumption.
Customizability: With cold brewing, you can experiment with diverse tea types and additional flavor enhancers, like lemon slices or fresh fruits, to create a unique flavor profile tailored to your liking.
Health Benefits: It may retain more of the tea's antioxidants compared to hot steeping, offering potential health benefits like boosting immune system and promoting heart health.
Less Bitterness: Since water extracts fewer tannins during brewing, the resulting tea is less bitter, making it more enjoyable for those who prefer milder flavors.
Consistent Flavor: It maintains its flavor profile over time, unlike hot tea which can become more bitter as it cools down. This makes a great choice for those who enjoy sipping their tea leisurely.
Refresh Your Senses With Cold Brew Tea
Immerse yourself in the invigorating world of cold brew. This wonder beverage stands out for its vibrant color, gentle aroma, and most importantly, its exceptional flavor. This method extracts the unique, delicate taste of green tea, offering a refreshing and less bitter version of your favorite drink.
It is known for its wealth of health benefits, but when cold brewed, it takes these benefits to another level. It helps in preserving more antioxidants, making it a healthier choice for tea lovers. And thanks to the reduced caffeine content, you can enjoy a soothing sip any time of the day without worrying about the caffeine jitters.
Creating your own cold brew is a breeze. All you need is your preferred green tea, a batch of cold, filtered water, and a pinch of patience. The freedom to customize your brew is just another perk of the cold brewing method. So, Add a slice of lemon or a handful of your favorite fruits to your brew, and voila, you have your personalized icy elixir ready to serve!
Hence, It isn't just a drink – it's an experience. It's about relishing the nuanced flavor, the refreshing aroma, and the revitalizing feeling that comes with every sip. So, why wait? Dive into the exhilarating world of it and discover a whole new way to enjoy your beloved tea. Happy brewing!
Conclusion
In conclusion, cold brewing is not just a method; it's a journey to a realm of gentle flavors and enriching experiences. Furthermore, It's about savoring the beauty of tea in its most refreshing form, truly unlocked by the patient, slow steeping of cold brew. Whether it's the tantalizing taste, the health benefits, or the freedom to personalize your brew, the perks of cold brewing are many.
From the vibrant green to the robust black teas, the world of cold brew tea is waiting to be explored. Are you ready to delve into it? If you want to explore this fascinating world further, Orderific is here to guide you. Hence, Experience the allure of cold brewing with our range of top-quality and innovative brewing techniques. Let's unlock a refreshing summer sip together. So, Schedule a demo with Orderific today and start your cold brewing journey. It's time to steep, chill, and enjoy!
FAQs
What is cold brew tea?
It is a brewing method where tea leaves are steeped in cold water over time, resulting in a refreshing, subtly flavored drink.
How long does it take to make cold brew tea?
It typically requires 6-8 hours of steeping in the refrigerator.
What types of tea are suitable for cold brewing?
All types of tea can be used for cold brewing, including green, black, white, and oolong tea.
Can I add sweeteners or other flavorings to cold brew tea?
Yes, you can add sweeteners or other flavorings to enhance it.