Welcome to the world of cold-pressed juice, a delightful symphony of flavors bubbling with vitality. Imagine the sweet tang of fresh fruit, the earthy goodness of vegetables, and the thrilling zing of ginger dancing on your tongue. The allure lies not just in the taste but also in the mesmerizing extraction process. A masticating juicer, a remarkable contraption, takes center stage. It gently coerces the produce, preserving valuable nutrients and enzymes more effectively than a regular juicer. The result? A vibrant concoction, teeming with life, devoid of added sugars or preservatives. You unearth a new dimension of wellness shots with one sip of this raw juice. Come along as we unravel the secrets behind delivering the perfect cold-pressed juice experience. It's more than just a drink – a lifestyle shift packed in a glass.
What Is True Cold-Pressed Juice?
True cold-pressed juice is an elixir of wellness, meticulously crafted from carefully selected fruits and vegetables. Moreover, it's a sensory journey. As you twist open the cap, the rich aroma of fresh produce greets your nose, promising a thrilling ride ahead. Next, the vibrant hues entice your eyes – a kaleidoscope of nature's palette, ranging from verdant kale greens to the sunny yellows of lemon.
In contrast to regular juice, the cold-pressed variety, as the name suggests, is extracted using a special cold-press juicer. Unlike a centrifugal juicer, this slow juicer doesn't introduce heat, retaining the nutritional value. The process is gentle, akin to a whisper persuading the vitamins, minerals, and live enzymes out of the pulp. It's a testament to the power of patience and the marvel of masticating technology. 
Each sip is a party in your mouth, an explosion of flavors, a harmonious blend of sweetness, tartness, and a hint of earthiness. There's no added sugar, no unnecessary frills – just the pure essence of organic ingredients. It's the taste of nature, unadulterated and unapologetically fresh.
More than just a fruit juice, it celebrates nature's bounty. Drinking cold-pressed juice is more than a dietary choice. It is a commitment to wellness, a pledge to honor your body with the finest nutrients. It's a juice cleanse for your system, affirming your intent towards a healthier, more vibrant lifestyle. It's the perfect way to start your day, a delicious juice that doubles as a nutrient-packed breakfast.
Cold Pressed Juice Delivery Is Perfect for Cleanses
For many, a juice cleanse is a rite of passage into the world of holistic health. And what could be more perfect than a cold-pressed juice cleanse? Imagine the convenience of having fresh, nutrient-rich juices delivered right to your doorstep, ready to invigorate your senses. Picture yourself unboxing the vibrant bottles, their vivid colors reflecting the antioxidants. You'd feel the weight of each bottle, a tangible testament to the pure, raw juice they contain.
Inhale deeply and savor the fresh aroma wafting from each bottle, a tantalizing preview of the symphony of flavors that await. Taste buds tingle with anticipation as you unscrew the cap, ready for your first sip. You drink in the experience, the cold press juice slipping smoothly down your throat, a cool wave of refreshment washing over you. It's a veritable wellness shot that brings rejuvenation with every gulp.
Taking on a juice cleanse isn't just a dietary change and a profound lifestyle shift. It's a commitment to detoxifying your body, purging it of toxins, and replenishing it with essential vitamins and minerals. Each gulp is a pledge to a healthier you, a silent cheer to your perseverance.
Engaging in a cold-pressed juice cleanse is akin to immersing yourself in a wellness retreat without leaving the comfort of your home. It is a journey toward rejuvenation, a pursuit of balance, and an exploration of nature's finest offerings. It's a testament to the power of nature's bounty and the blissful benefits of cold-pressed juice. It's time to let cold-pressed juice delivery help you embark on your cleanse journey — right at your doorstep.
Why Is Homemade Cold-Pressed Juice the Very Best Juice?
Homemade cold-pressed juice is an unparalleled delight. It's a sensory experience that begins in your kitchen. Picture this: fresh, organic produce from your local market. Crisp apples, vibrant oranges, verdant kale – all waiting to be transformed.
Your cold press juicer sits at the ready, a silent partner in your wellness journey. You feed the fruits and vegetables into the masticating juicer. It works slowly and methodically, squeezing out vital nutrients. The process is quiet, therapeutic even, a stark contrast to the aggressive whirring of a centrifugal juicer.
The juice begins to flow, a vibrant stream carrying the essence of the ingredients. It's a sight for sore eyes, a fresh fruit juice, radiating vitality. The aroma wafts through the air, a compelling mix of freshness, life, and wellness. One whiff, and you feel invigorated, a sensory preview of the health benefits to come.
Now comes the moment of truth – the first sip. The delicious juice dances on your tongue, a delightful medley of flavors. The sweetness from the fruits, a hint of earthiness from the vegetables, perhaps an unexpected kick from a slice of ginger. It's fresh, raw, and devoid of added sugar, a testament to the pureness of this wellness shot.
Creating homemade cold-pressed juice is more than a routine. It's a meditative practice, a daily celebration of nature's bounty. It's a tangible manifestation of your commitment to wellness, a daily affirmation of your lifestyle choice. Watch as it contributes to your glow, energy, and vitality.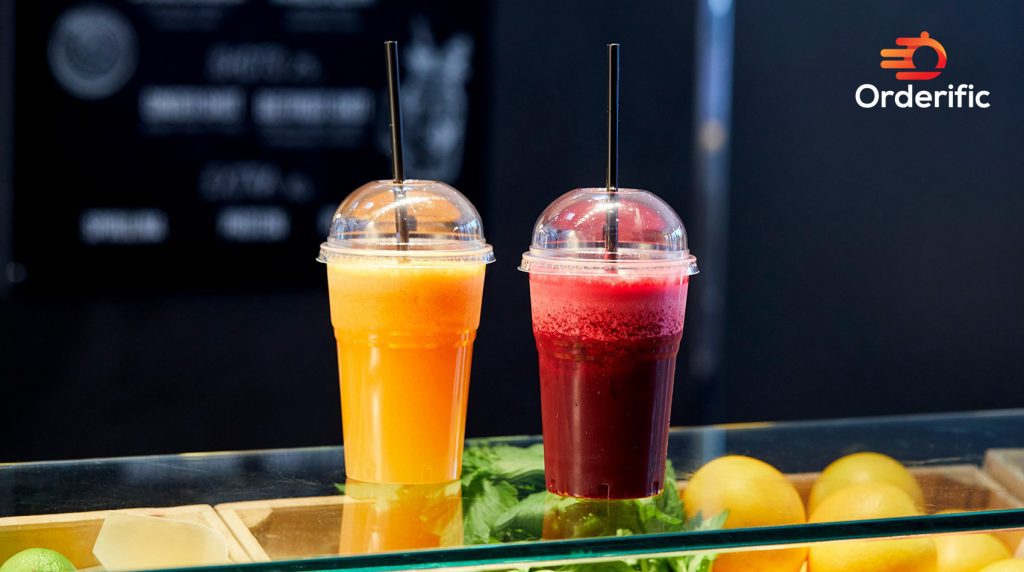 The Medical Benefits of Cold-Pressed Juice
Cold-pressed juice is more than just a refreshing drink. It's a powerhouse of nutrients, delivering tangible health benefits. This flavorful elixir, born from a meticulous process, holds the potential to be a game-changer in your wellness journey.
Rich in Antioxidants: Bursting with antioxidants, cold-pressed juice fights against free radicals, the notorious culprits behind cellular damage and aging. Thus, it slows down the aging process and enhances your overall well-being.
Packed with Nutrients: A masticating juicer's slow juicing mechanism ensures that the ingredients' nutritional value stays intact. As a result, each sip is a nutrient-rich wellness shot, offering a plethora of vitamins and minerals.
Aids Digestion: Cold-pressed juice, especially when made from green vegetables like kale, is a beautiful source of enzymes. These enzymes act as catalysts in digestion, aiding your body in absorbing nutrients more efficiently.
Hydrates the Body: A dehydrated body can lead to many health issues. But fret not! Brimming with water from fresh fruits and vegetables, cold-pressed juice helps maintain optimal hydration levels.
Boosts Immune System: The vitamin C content in cold-pressed juice, particularly from citrus fruits like lemon, is crucial in strengthening the immune system. It's a delicious way to ensure your body can ward off illnesses effectively.
Promotes Weight Management: Embarking on a juice cleanse with cold-pressed juice can help kick-start your weight management journey. It is a delicious, low-calorie option that complements your healthy lifestyle choices.
In essence, cold-pressed juice isn't just a tasteful indulgence. It's a love letter from nature, written about health benefits. Each bottle of this raw juice is a testament to its marvelous medical benefits.
How to Prepare the Perfect Cold-Pressed Juice?
Creating the perfect cold-pressed juice is a symphony of the senses, a delightful journey into the heart of nature's bounty. Imagine crisp, organic produce – vibrant apples, ruby-red strawberries, and earthy kale – each waiting to lend their unique essence to your wellness potion.
Begin by selecting the freshest fruits and vegetables from your local market. Look for vibrancy and freshness, and let your senses guide your selection.
Wash your produce thoroughly, ensuring every dirt or pesticide residue is rinsed away.
Once clean, cut the produce into chunks your cold press juicer can easily handle.
Gradually feed the pieces into the juicer, listening to the gentle hum – a testament to the slow, nutrient-preserving process at work.
As the masticating juicer gently coerces the produce, a vibrant stream of juice, teeming with life, begins to flow. This is your raw juice, a delicious liquid, untouched by heat and full of vital nutrients.
Pour your fresh, cold-pressed juice into a glass. Marvel at the rich color, a visual feast echoing the nutritional wealth.
Finally, indulge in your first sip. Relish the explosion of flavors, the refreshing coolness, and the subtle earthiness.
This is cold-pressed juice at its finest – a testament to patience, a celebration of nature's bounty, and a wellness shot of unmatched purity. Every gulp is a health pledge, a delicious testament to your commitment to a more vibrant lifestyle. Homemade cold-pressed juice is not just a drink; it's a lifestyle choice, a tangible manifestation of your journey toward wellness. It's the perfect blend of taste, health, and joy, crafted right in your kitchen.
Conclusion
We hope you feel inspired as we draw to a close on our journey through the art of delivering the perfect cold-pressed juice experience. Each vibrant sip of this wellness elixir is a sensory symphony that celebrates nature's bounty. It's health, vitality, and joy, elegantly packaged in a glass – a testament to the power of patience, the marvel of mastication technology, and the wholesome goodness of fresh produce. Just as Orderific makes life easier for restaurant owners and customers, cold-pressed juice simplifies your journey toward a healthier lifestyle. It's more than a drink; it's an affirmation of your commitment to wellness, a vivid dance of flavors on your tongue, and a tangible step towards a more vibrant life. For more information on Orderific, schedule a FREE DEMO today. Here's to your health!
FAQs
How is cold-pressed juice different, and why is it considered the perfect experience?
Cold-pressed juice retains maximum nutrients and flavor due to no heat exposure, making it a more fulfilling, healthier experience.
Can I customize my cold-pressed juice order to suit my taste preferences?
Absolutely! Customizing your cold-pressed juice order to reflect your unique taste preferences is possible and encouraged.
How do you ensure the freshness and quality of the cold-pressed juices during delivery?
We ensure freshness and quality by sourcing local ingredients, using safe packaging, and delivering juices promptly after production.
Are there any health benefits associated with regularly consuming cold-pressed juices?
Cold-pressed juices can boost immunity, aid digestion, promote hydration, and contribute to overall wellness.