Welcome to the vibrant world of Colombian food trucks, where the quintessential Colombian hot dog is not just a fast food, but a culinary journey like no other. These mobile eateries are more than just trucks; they are platforms that bring the authentic taste of Colombian cuisine right to your neighborhood. Cooking up an enticing blend of traditional flavors and fusion experiments, they offer you a chance to experience a rich gastronomic culture without hopping on a plane.
In the spotlight of these flavorsome offerings is the Colombian hot dog, a street food star that stands out for its unique and tantalizing taste. This isn't your standard hot dog; it's a feast full of an array of toppings ranging from crispy bacon, shredded cheese, and squiggles of multicolored sauces, to a sprinkling of crushed potato chips. With every bite, your taste buds embark on an unforgettable journey, taking in the varied textures and flavors that Colombian food trucks have to offer.
Flavorful Delights: Must-Try Dishes from Colombian Food Trucks
Colombian food trucks serve a variety of traditional dishes that are sure to tantalize your taste buds. One such dish is the "Super Colombian Hot Dog", a hearty platter that offers a sampling of Colombia's diverse flavors. This dish usually contains a grilled beef hot dog, crispy pork belly, chorizo sausages, a fried egg, rice, and beans. It's a meal that provides an array of contrasting flavors and textures and is a staple in Colombian cuisine that you simply can't miss when visiting a food truck.
Another popular dish that you'll often see on the menus of Colombian food trucks is Arepas, a type of cornmeal bread that is a daily staple in Colombia. Arepas are versatile and can be eaten plain, filled with cheese, or served with a variety of other fillings. Whether it's buttered for breakfast, filled with avocados and tomatoes for lunch, or topped with pulled pork for dinner, the Arepa is a Colombian cuisine superhero that takes on many delicious forms.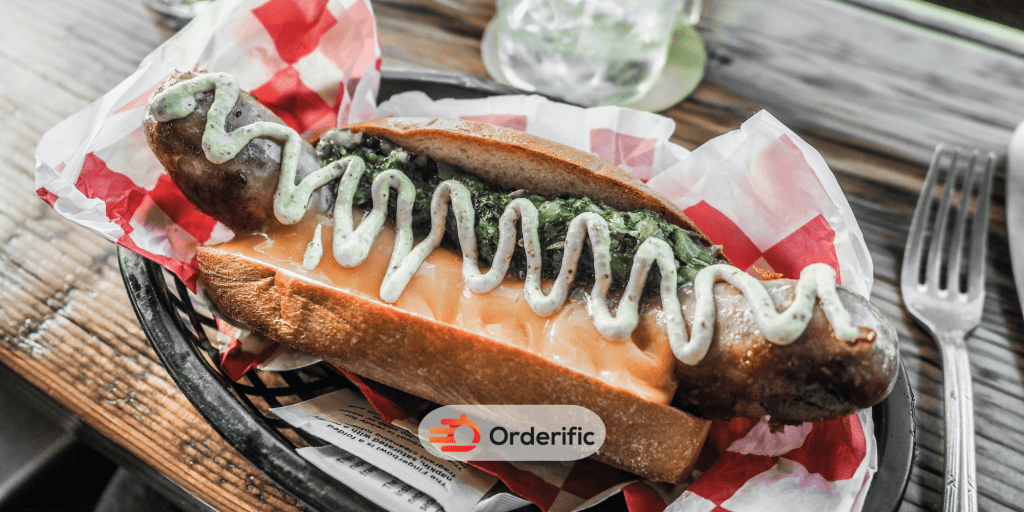 Bringing Culture to the Streets: Colombian Food Truck Experience
The Colombian food truck experience is not just about the food; it's about bringing the energetic culture of Colombia to the local streets. Each truck is a vibrant, mobile celebration of the Colombian heritage, often decorated with the country's colors, music playing in the background, and the aroma of spices wafting through the air. It's like stepping into a lively Colombian market where you're not just a customer, but a guest welcomed with warm hospitality and authentic cuisine.
These food trucks are the epitome of "street food culture," blending the charm of the Colombian lifestyle with the convenience of quick, delicious meals. As you queue up to order, the tantalizing smells of sizzling meats, fresh vegetables, and exotic spices fill the air, drawing you into the culinary heart of Colombia. Every dish served is a testament to the rich and diverse Colombian cuisine, each with its own story, tradition, and unique combination of flavors. It's an immersive, sensory experience that goes beyond just a quick bite, inviting you to explore and appreciate the Colombian culture in a very special, delicious way.
From Cartagena to Bogotá: Regional Specialties on Wheels
In the coastal city of Cartagena, Colombian food trucks serve up mouthwatering seafood dishes influenced by the Caribbean. One specialty you might find is the "Cartagena Ceviche", a vibrant mix of fresh seafood like shrimp and octopus, marinated in citrus juices and spiced with chili peppers and cilantro. Another delicacy is "Patacones", fried green plantains that are often served as a side dish or a snack and are the perfect crunchy complement to the soft, tangy ceviche.
Meanwhile, in Bogotá, the Colombian capital, the food trucks offer a different gastronomic experience, reflective of the city's high-altitude climate and diverse population. Here you can sample "Ajiaco", a hearty chicken and potato soup served with capers, cream, and a side of avocado – a dish that offers comfort and warmth against Bogotá's often chilly weather. Or you may come across "Changua", a milk soup with eggs, often consumed for breakfast, providing a perfect start to the day. So, each food truck offers a mini tour of these regional cuisines, giving you authentic tastes of Colombia from the coast to the highlands.
Embracing Tradition: Colombian Food Trucks and Culinary Heritage
Colombian food trucks are not just purveyors of fast food, but keepers of tradition. They carry the culinary heritage of their homeland on their menus, serving dishes that are deeply tied to Colombia's history, geography, and lifestyle. These recipes have been passed down through generations, each dish reflecting the unique traits of the region it originated from. Whether it's a comforting bowl of Ajiaco from Bogotá or a refreshing Cartagena Ceviche, these food trucks serve more than just a meal; they provide a taste of Colombia's rich culinary past.
What sets these Colombian food trucks apart is their commitment to authenticity. From sourcing local ingredients for the freshest flavors to following time-honored cooking methods, these mobile kitchens work hard to maintain the integrity of traditional Colombian cuisine. They serve as cultural ambassadors, sharing Colombia's culinary story one dish at a time. So, when you step up to a Colombian food truck, you're not just grabbing a quick bite, you're becoming a part of a delicious tradition that spans centuries.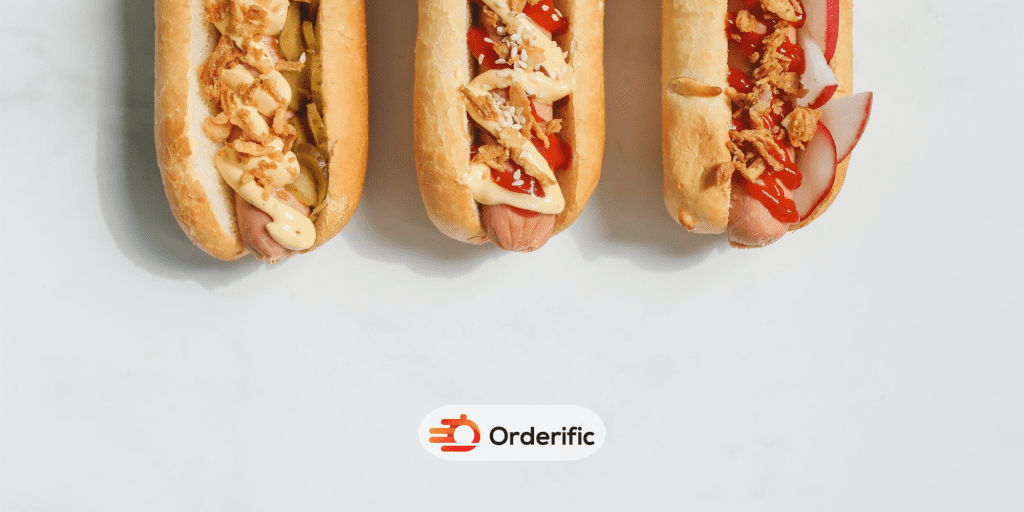 Conclusion
In conclusion, Colombian food trucks serve as a gastronomic passport, offering a delicious journey through the diverse culinary landscape of Colombia without leaving your local street. They demonstrate that food is not just about sustenance, but a celebration of culture and heritage. Each bite you take is not just a taste of authentic Colombian cuisine, but also an exploration of the country's rich history, its vibrant traditions, and its warm, inviting spirit.
So, whether you're a gourmet globetrotter hungry for new experiences or a curious foodie seeking out unique flavors, Colombian food trucks promise an unforgettable culinary adventure. They offer a dynamic, delightful, and authentically Colombian experience that goes beyond mere fast food. So, next time you spot a Colombian food truck, don't just walk by. Stop, order, and take a mouthful of Colombia's vibrant cuisine and culture.
Click here for more flavorful and informative advice with Orderific. To start experiencing the great benefits Orderific can bring to your business, click here now. Try Orderific!
FAQs
What is a Colombian food truck?
They are mobile eatery that serves traditional Colombian dishes and street food, often with modern twists and fusion experiments.
Where can I find Colombian food trucks?
They can be found in various locations, such as city streets, festivals, and events. You can also follow them on social media for updates on their location and schedule.
What are the popular dishes at Colombian food trucks?
They include the Super Colombian hot dog, Arepas, Cartagena Ceviche, Patacones, Ajiaco, and Changua.
How do Colombian food trucks represent the culture of the country?
They represent the culture of Colombia through their vibrant decorations, traditional dishes, and warm hospitality.
Are the dishes at Colombian food trucks authentic?
Yes, most of the dishes served by Colombian food trucks are authentic and follow traditional recipes and cooking methods.