Commercial convection ovens undoubtedly claim a prominent position within the expansive world of kitchen appliances. These sophisticated devices are meticulously engineered to circulate hot air with remarkable consistency, ensuring every inch of the dish receives the same heat intensity. As a result, they guarantee unparalleled precision, excellent uniformity, and enhanced efficiency in the culinary process. 
This level of accuracy and predictability in cooking outcomes elevates them to elite status, transforming them into an irreplaceable cornerstone in the infrastructure of modern restaurants and bakeries. Their presence signifies a commitment to quality and perfection in every dish served.
What Can Commercial Convection Ovens Do?
The oven is the heart of every modern kitchen, especially in professional settings like restaurants and bakeries. And when it comes to ovens, the commercial convection variants are the epitome of technological evolution and culinary artistry. Designed to meet the demands of high-volume cooking while ensuring consistent results, these ovens boast a range of features.
From low-temperature cooking capabilities to advanced monitoring systems, they bring precision and convenience to the culinary world. Let's delve into some of their salient features and understand their utility.
Low-temperature cooking
Low-temperature cooking, often considered an art in the culinary world, demands precision – something commercial convection ovens excel at. These ovens circulate heat uniformly, ensuring that foods are cooked gently and evenly. Whether you're slow-roasting a prime cut of meat or baking a delicate pastry, the gentle heat ensures retention of moisture, nutrients, and flavors. The end result? Melt-in-the-mouth dishes that are sure to impress.
Internal temperature monitoring
Gone are the days of guesswork in cooking. Commercial convection ovens, equipped with state-of-the-art sensors, provide real-time internal temperature readings. This ensures the oven's environment remains consistent, eliminating any hot spots or temperature fluctuations. The outcome is uniformly cooked dishes, free from dreaded overcooked edges or undercooked centers. Chefs can rely on this feature to serve perfection on a plate, every single time.
Automated cooking programmes
In bustling commercial kitchens, efficiency is key. With automated cooking programmes, chefs no longer need to manually set the time and temperature for each dish. By selecting the desired programme, the oven adjusts itself, considering factors like the type of dish, its volume, and desired doneness. This not only streamlines the cooking process but also brings a level of consistency that's hard to achieve manually.
Automated self-cleaning
Cleanliness in a kitchen is non-negotiable, especially when serving a multitude of customers. Commercial convection ovens come equipped with self-cleaning features that utilize high temperatures to burn off food residues and grease, converting them into ash. Post this, a simple wipe-down is all that's needed. This not only ensures hygiene but also enhances the oven's longevity and performance.
Steam cooking
Steam cooking is a game-changer, especially for dishes that thrive on moisture. Commercial convection ovens with this feature introduce controlled steam into the oven cavity. Bakers swear by this for bread that boasts a shatteringly crisp crust paired with a fluffy interior. Furthermore, meats and vegetables cooked with steam retain their nutrients and vibrant colors, making dishes not just tasty, but also visually appealing.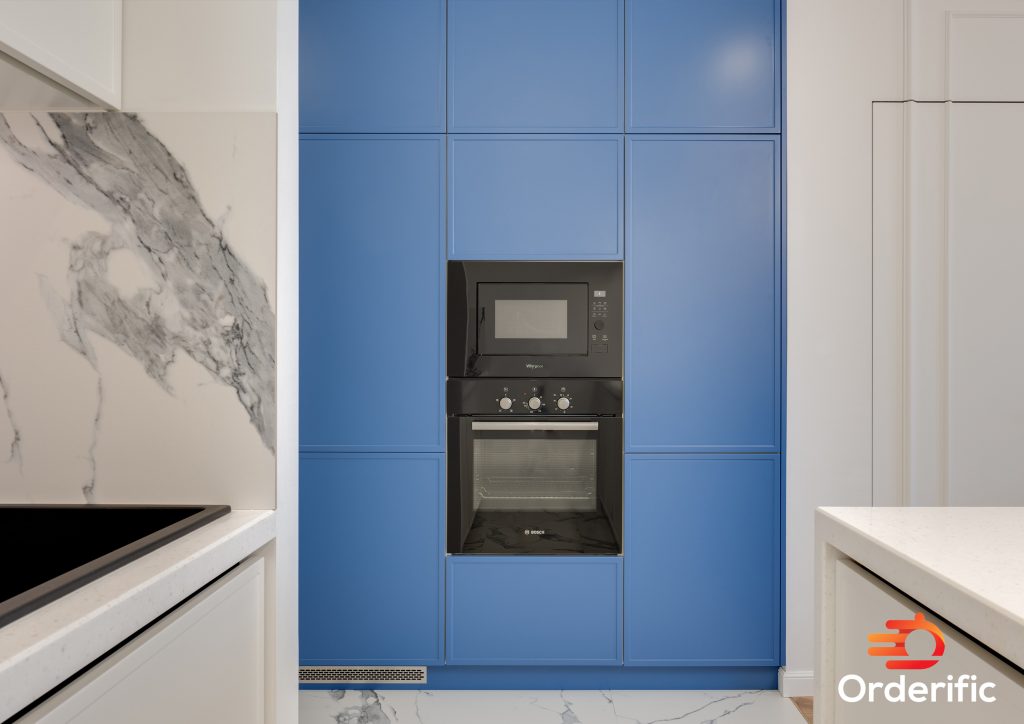 Reduce Costs and Improve Efficiency with a Commercial Convection Oven
When you invest in a commercial convection oven, you're making a commitment to not only culinary brilliance but also operational efficiency and cost-effectiveness. These ovens are the epitome of technological advancements in the culinary world. By circulating hot air uniformly across every corner, they ensure even cooking, which is a stark contrast to the uneven heating in conventional ovens.
This uniformity translates to quicker cooking times, meaning chefs can churn out dishes faster and serve more customers in less time. Moreover, the efficient use of heat means the oven consumes less energy, leading to substantial savings on monthly utility bills.
Plus, with fewer instances of overcooking or undercooking, food wastage is significantly minimized. In a nutshell, a commercial convection oven is not just an appliance but a strategic addition that boosts profitability, sustainability, and culinary consistency.
Conclusion
Whether you're running an upscale restaurant that buzzes with city life or managing a charming bakery nestled in a serene suburban town, investing in a commercial convection oven can be a game-changer. This powerhouse appliance offers more than just consistently cooked dishes; it marries the art of precision with science. With its unique ability to circulate hot air uniformly, every dish, from a succulent roast to delicate pastries, achieves perfection.
Moreover, its design focuses on energy efficiency, ensuring that while your dishes reach new heights of deliciousness, your energy bills don't skyrocket. In essence, it's an embodiment of culinary excellence and operational wisdom, making it a must-have for every commercial kitchen.
In case you want more content like this, visit Orderific right now!
FAQs
What is the most energy efficient convection oven?
Different brands and models offer varying levels of energy efficiency. It's always wise to check the energy star rating and compare different models before making a purchase.
How to adjust recipes for a commercial convection oven?
Given that convection ovens cook food more evenly and often faster, you might need to reduce the temperature or cooking time in your recipes.
How can I measure the energy efficiency of an oven?
Look for the energy consumption label, often measured in kWh per year, or consult the oven's manual.
Don't conventional ovens still use convection?
Yes, but not actively. While traditional ovens rely on passive convection, commercial convection ovens use fans to actively circulate hot air, ensuring even cooking.