Introduction
Welcome to Communal Coffee, San Diego's cozy corner for craft coffee lovers. Located in the heart of North Park, this coffee shop is more than just a space to enjoy a latte; it's a community hub. Owner Jen Byard, known for her passion for both coffee and community, has imbued the shop with a sense of welcoming warmth.
Each cup of coffee tells a story, from the Sightglass Coffee beans sourced from San Francisco to the unique flavors of the Lavender Honey latte. The shop doesn't stop at serving exquisite coffee. South Park's location is home to Native Poppy, a flower shop, creating a fusion of aromatic coffee flowers and fresh brews that captivate every guest.
With multiple locations across San Diego, including the vibrant University Avenue, this isn't your average coffee shop. Every corner of Communal Coffee reveals an interesting detail, from the Fern Street's outdoor seating to the delicious New York-style bagels and croissants served as a perfect pairing to your drink. There's always a sense of 'something happening' here, with regular community events and workshops, keeping the spirit of 'communal' alive.
The Perfect Atmosphere For A Cozy Coffee Experience
Communal Coffee, with several locations throughout San Diego, offers more than just coffee; it's a community hub and a sensory delight. The fusion of aromatic coffee and Native Poppy flowers, paired with New York-style baked goods, creates an unforgettable experience. Come explore every interesting detail — from our outdoor seating at Fern Street to our bustling University Avenue location. Join the communal spirit at our regular events and workshops, and experience the best of San Diego's coffee culture.
Amazing Coffee Selections Will Satisfy Any Palate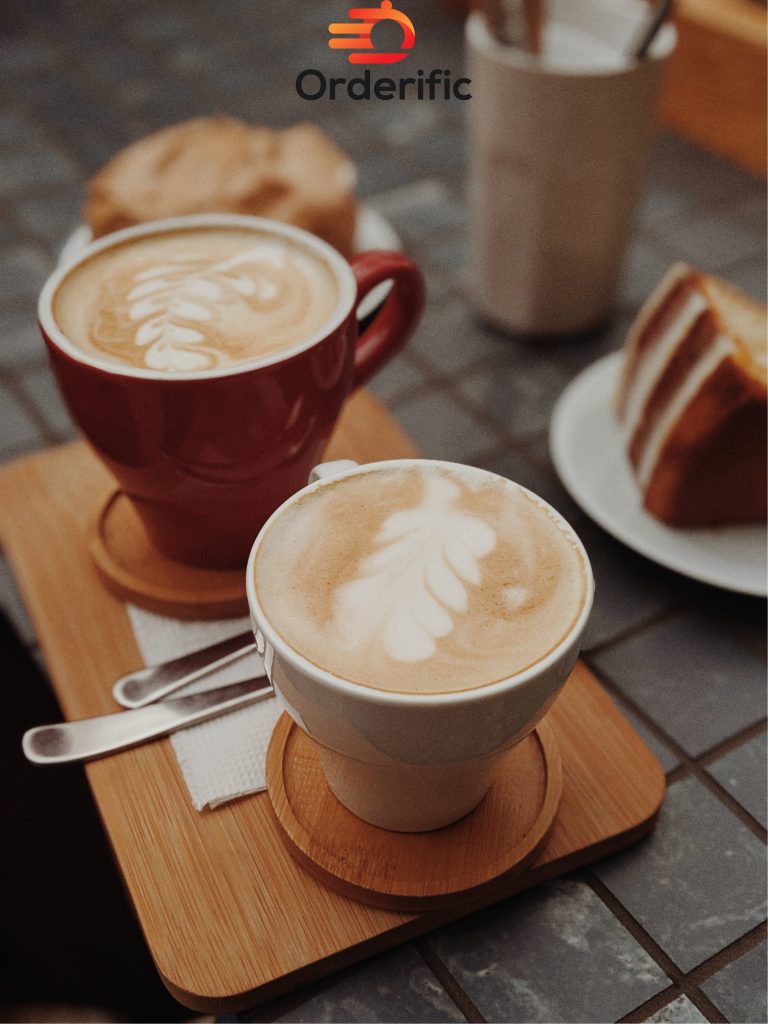 1. Discover Handcrafted Coffee Blends And Brewing Methods
At Communal Coffee, every cup is a journey of flavors and community spirit. Our handcrafted blends and unique brewing methods cater to diverse palates. Hence, A visit to our café, nestled in San Diego, means immersing yourself in a cozy atmosphere filled with the aroma of coffee, fresh flowers, and the inviting scent of New York-style baked goods.
2. Seasonal Specialties And Unique Flavors To Try
Our seasonal specialties are designed to delight and surprise, adding a dash of novelty to your coffee experience. Furthermore, From the warm and spicy flavors of autumn to the refreshing blends of summer, there's a unique taste to explore each season at Communal Coffee. So, Don't miss our signature Lavender Honey latte, a delightful fusion that's enjoyed by coffee connoisseurs and novices alike.
More Than Just Coffee – Delicious Snacks And Treats Await You
1. A Variety Of Sweet And Savory Options For Any Time Of Day
Whether you're craving a sweet treat or a savory bite, Communal Coffee has you covered. With a menu ranging from fluffy New York-style bagels to delicate pastries, every snack perfectly complements our coffee. So, Visit them in San Diego and enjoy our inviting space while indulging in delightful flavors.
2. Freshly Baked Pastries And Desserts That Pair Perfectly With Coffee
Our freshly baked pastries and desserts are a dream come true for anyone with a sweet tooth. From crumbly croissants to decadent chocolate pastries, there's a perfect pairing for every coffee. So, join us at Communal Coffee in San Diego and elevate your coffee experience with our mouthwatering treats.
3. Vegan And Gluten-Free Options Available
At Communal Coffee in San Diego, experience a blend of fantastic coffee, warm community, and an inviting atmosphere. Furthermore, Enjoy the scent of fresh flowers from Native Poppy while savoring a Lavender Honey latte, paired with New York-style baked goods. Whether you're seeking unique seasonal specialties or craving our vegan and gluten-free options, you're sure to find a new favorite at our welcoming space.
The Best Place To Meet Friends And Enjoy A Cup Of Coffee
In the heart of San Diego, Communal Coffee stands as a haven for coffee lovers and community spirits alike. So, This vibrant shop offers exquisite handcrafted brews, a variety of delicious snacks, and a welcoming space filled with the scent of fresh flowers. Whether it's a unique Lavender Honey latte, a decadent pastry, or the community camaraderie you're after, Communal Coffee is the stepping stone to an unforgettable experience.
Conclusion
In conclusion, Communal Coffee in San Diego offers an unmatched blend of excellent coffee, delicious treats, and a vibrant community atmosphere. Hence, Every visit is a journey of sensory delights, from the aroma of fresh flowers and baked goods to the taste of our unique coffee concoctions. Furthermore, With numerous locations, an inviting space, and a menu to cater to every preference, Communal Coffee is more than just a coffee shop. It's a place where friends gather, stories unfold, and the essence of community thrives. So, Experience the best of coffee culture at Communal Coffee today. Intrigued to learn more? Schedule a demo with Orderific to discover the magic behind Communal Coffee's success.
FAQs
Does Communal Coffee offer any loyalty programs or discounts?
Yes, Communal Coffee offers a loyalty program for regular customers.
Is there outdoor seating available at Communal Coffee?
Yes, outdoor seating is available at our Fern Street location.
Can I bring my own mug or cup to Communal Coffee?
Yes, customers are welcome to bring their own mugs or cups.
Does Communal Coffee offer any non-coffee beverages?
Yes, Communal Coffee also offers a variety of teas and hot chocolate.